By Albert Vang updated on 05/06/2013
Apple has gone through a number of ups and downs during the last three decades. The company has invented the most inspiring products, and it has launched quite a few products doomed to fail right from the start. But the success of the iPhone and iPad catapulted Apple to number one in the tech market. Steve Jobs' unique style of leadership and showmanship was the foundation on which the edifice of Apple's success rested.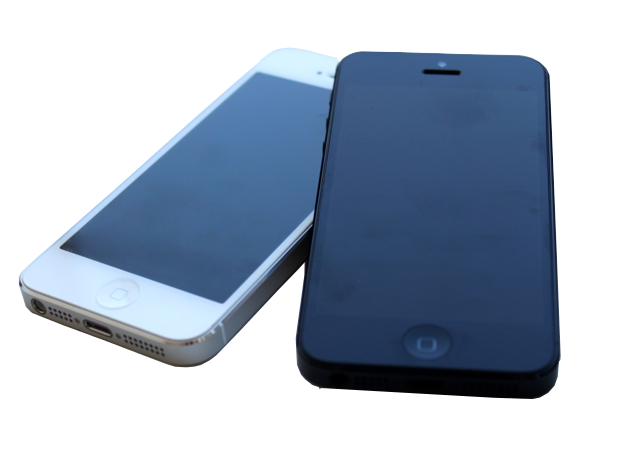 But after Jobs' left the company, signs of decay began to appear: this is not to say Apple is not creating good products. The company is easily the best when it comes to creating premium smartphones and tablets. 
Master your iPhone in one minute a day:
Sign up to iPhone Life's Tip of the Day Newsletter and we'll send you a tip each day to save time and get the most out of your iPhone or iPad.
However, it was impossible to envisage any competitor coming close to Apple. Android, boosted by its acceptance in developing markets, has emerged as huge competition for Apple.
By making its own mistakes, Apple also has lost its aura of perfection that used to surround it. Let's take a brief look at the rather un-Apple things Apple has done during the last few years.
iPhone 4 Antenna
When you are selling premium devices and boasting about perfection, you must make sure you do not make any mistakes. While Steve Jobs dealt in hyperbole, he had fantastic products to back up his claims. With the iPhone 4's antenna problem, Apple showed that it was not infallible.
Maps Fiasco
Apple over-hyped its 3D maps feature while promoting the new model of iPhone. Most tech pundits and iPhone fans expected something extraordinary. And they got something that blew their minds – but not in a positive way. The non-functioning Maps features created by Apple had innumerable flaws, and Apple still released it. The word "shoddy" was associated with the iPhone for the first time.
Lack of Major Innovations
The iPhone brings in about three-fifths of Apple's income. The latest iPhones have simply been a slightly better version of their predecessors. iOS is the best operating system in the market, but it is not a huge leap forward from iOS 5. While Apple dominates the most lucrative smartphone markets, Android also has been able to gain a strong presence in Apple's strongholds. On top of it, Apple lags behind in all developing markets. Unless Apple comes up with a new, segment-dominating product soon, it will gradually lose its lead in the smart mobile market.
Scott Forstall and John Browett
Steve Jobs had an ability to get intelligent and strong-willed people together and make them work together as a team. He also had a knack of finding and retaining the right people for the right projects. The hiring of John Browett in the first place, and the firing of the polarizing Scott Forstall show that cracks are appearing in the company's corporate structure.
iOS 6.1 Security Problems
Apple's iOS 6.1 had quite a few security flaws. The main purpose of launching 6.1.3 was to fix all the bugs that cause security concerns. The solution turned out to be a problem: people who installed 6.1.3 realized it has a security flaw that allows passcode bypass and lets anyone view personal data on the mobile!
It seems Apple has lost its right to use the words "amazing' and "perfection" anymore.
What Does all this Mean for iPhone App Developers?
While Apple has made a few huge bloopers, it is not unnatural for a such a big company to do so. The only problem is that Apple has inflated stock rates, and all the products from the company get amazing opening sales owing to the aura of perfection created by Apple's product launches and advertisements. From 2007 to 2010, most of their products were able to live up to the hype – but now the reality and the propaganda do not match as well.
The iPhone easily remains the most profitable smartphone ever, and there is no chance of iPhone app development falling into oblivion any time soon. But Android mobiles are succeeding gradually – not only in developing countries, but also in the U.S., U.K., and Europe. There is a huge market for budget smartphones, and Apple has no part of it. And it is being forced to share the market for premium smartphones with new contenders.
What goes up comes down – this may be the trouble. Apple is too big to fail, and the iPhone is an iconic device that will stay around for a long time. But the value of iPhone app development may decrease over the coming years if Apple doesn't come up with some new and innovative products. But, if Apple does launch a widely successful iWatch or similar device, developers will need to learn to develop different types of apps in the not-so-distant future.