By Arthur Thares on Mon, 03/31/2014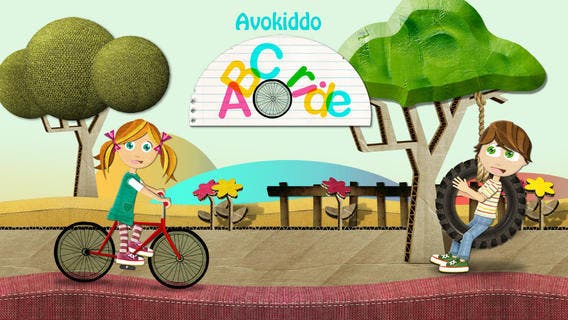 When I was asked to review Avokiddo's new game ABC Ride ($2.99), I jumped at the chance. I personally own Avokkido's first two forays into mobile games and I think they are simply fantastic. But I was also a little apprehensive. The parent in me couldn't wait to see my four year old's reaction, but the hypercritical writer in me thought there was no way Avokiddo could strike gold three times in a row. 
Master your iPhone in one minute a day:
Sign up to iPhone Life's Tip of the Day Newsletter and we'll send you a tip each day to save time and get the most out of your iPhone or iPad.
The parent in me won out and I am happy to say that this may be Avokiddo's best game yet. They manage to pack so much learning into just a few seconds of game play. It's astonishing the amount of teaching that they cram in to each mini game. The main focus of the game, as the title suggests, is to teach kids their ABCs. The game does an amazing job of that and tackles learning letters from multiple sides in each mini game. As if Alphabet teaching was not enough they have also managed to pack other rudimentary learning into the game like matching and zoology. 
The game works by picking one of Avokiddo's signature characters, Beck and Bo, and placing them on the provided bicycle. Once on the bike you move the bike forward through Avokiddo's interesting paper-like environments. Your character then comes upon a "station" that is like a mini game. The gameplay is incredibly diverse and no game is the same, but they are all pretty easy to figure out. My 4 year old only had to ask me for help once throughout the whole game. Each game consists of the actual mini game which are all engaging and fun, as well as a spelling game at the end. I am a big fan of the spelling game because even though it is just matching letters it seems like the perfect introduction to both letters and spelling. 
The game is full of fun and soothing sounds as users have become accustomed to from Avokiddo. They mix environmental learning sounds with a soothing motherly voice that helps kids to focus and learn. Even the background music is fun and upbeat, making even the smallest parts of this game enjoyable. 
You would think that an app that already offered so much would not have any more to offer, but you'd be wrong. On the home page is an area for parents to control even more fun. In the parents menu you are able to control whether the letters are displayed as upper or lower case and whether letters are called by name or phonics when the words are being spelled. You can also control the background music, narration, and how the letters are presented for the spelling game. 
It is becoming quite obvious that the people at Avokiddo know exactly what they are doing when it comes to fun learning games. I love them because they are teaching my kids something and my kids love them because of the great environments, engaging gameplay, and fun sounds. I would not only recommend that you get ABC Ride today, but all of Avokiddo's catalog.