By Guest Blogger on Tue, 11/22/2011
Black Friday is the busiest shopping day of the year and you will need to arrive at the stores early to find the best deals. Indeed, by mid-morning some of the best deals will have already been spoken for.  Below we have outlined some useful iPhone applications to help you every step of the way, from getting up and out to finding great gifts. 
The Early Bird Gets the Worm
Master your iPhone in one minute a day:
Sign up to iPhone Life's Tip of the Day Newsletter and we'll send you a tip each day to save time and get the most out of your iPhone or iPad.
A big obstacle to getting the best deals is the need to rise very early the day after a big holiday celebration. However, there are a few applications you can download on your iPhone that will get you up and going.
1.       Nightstand Central  This application allows you to wake up to a song from your iTunes library. It also enables you to wake up to the latest news as podcasts are also supported.  If you look above the time you will see the weather of the day so you can dress appropriately. Nightstand Central also supports various alarms.
2.       Alarm Clock HD Alarm Clock HD has customizable sounds you can wake up to. Rather than be jolted by a loud blast of music the alarm gradually increases the volume. The application allows users to set multiple alarms throughout the day.
3.       Alarm Clock Rio Alarm Clock Rio offers more customizable sounds than Alarm Clock HD. The interface is also simpler in design allowing users to easily view information without a lot of background distractions (signal strength, top bar, etc.)
Store Applications
Many retailers have great applications that allow users to know the prices of different items in one store, compare prices between stores, as well with online prices. This is a very valuable tool since the whole point of Black Friday is to get the best deal possible. 
1.       Target. With the Target application, users are able to shop directly from the application which is highly valuable when prices are better online than in-store. However the application also provides users with information regarding in-store deals, weekly circulars, coupons, and gift cards.
2.       Best Buy.  The Best Buy application allows users to scan products located in-store so they may get product information before making a purchase.  Users can also take advantage of the Best Buy Reward Zone which presents special offers available with your iPhone's application. Users can also access a virtual edition of the weekly circular, published Thanksgiving evening which provides a great reference for Black Friday sales. .
3.       Black Friday Application. Probably the best application is the Black Friday application itself. This application is the bible for all Black Friday shoppers. Reviewing this application days or weeks before the big day will give users a jump on which stores will have the best deals. Users are able to save any advertised specials of interest in the application for later reference. Black Friday for iPhone also allows you share this information with your friends on Facebook and Twitter.
Break Time!
The following applications provide information regarding the best places to take a break from your harried Black Friday schedule and recharge your batteries.
1.       Starbucks. This application allows users to search for nearby Starbucks cafes using your current location. The application also has a menu so you can decide what you want before arriving. You can even use your Starbucks card to pay for your purchase.
2.       Urbanspoon. Urbanspoon is a great application when searching for a nice restaurant to have brunch or dinner Users can search by location, cuisine, or price range. The application also provides reviews to make sure the place you decide is of good quality.
3.       Foursqaure. Although not a specific restaurant application, Foursquare allows users to redeem virtual coupons from retailers and restaurants who have partnered with Foursquare.  The deals range from appetizers to a percentage off an entire dinner.
Bio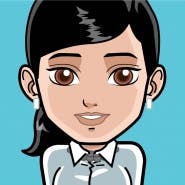 Daniela Baker is a tech savvy mother of two and social media advocate at CreditDonkey. She helps entrepreneurs find new business credit cards to transform their small business.  For more information on shopping wisely to reduce costs, refer to the recent Holiday Shopping Trend infographic by CreditDonkey.