By Guest Blogger on Wed, 05/11/2011
Today's guest blogger is Blaine Moyer. Blaine recently won an iPad 2 case in our iPad engraving contest. After a certain unnamed company (*cough* Incipio *cough*) failed to send his prize, we sent Blaine the Bear Motion Leather iPad 2 Case. Blaine has been keeping his new iPad in a cardboard box while waiting for his new case to arrive. When the case finally arrived, he was nice enough to send us pictures of the unboxing. Congratulations Blaine on your new case.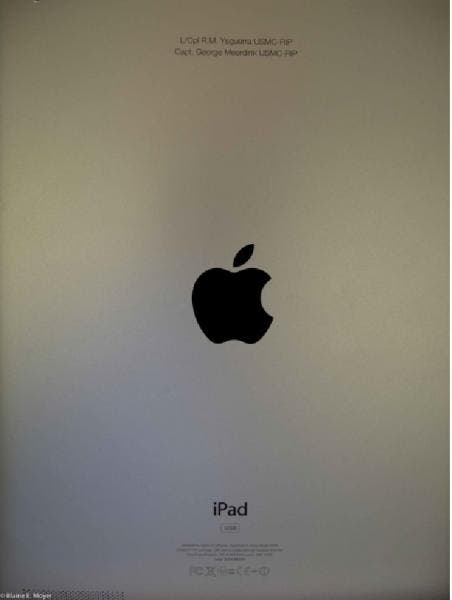 Master your iPhone in one minute a day:
Sign up to iPhone Life's Tip of the Day Newsletter and we'll send you a tip each day to save time and get the most out of your iPhone or iPad.
Before we start on the case I wanted to show you the engraving. L/Cpl. Robert M. Ysguerra from Union City, California and Capt. George Meerdink Jr., from Corpus Christi, TX were two outstanding Marines who gave their lives on February 22, 1969. I have tried to live part of every day of my life in their memory.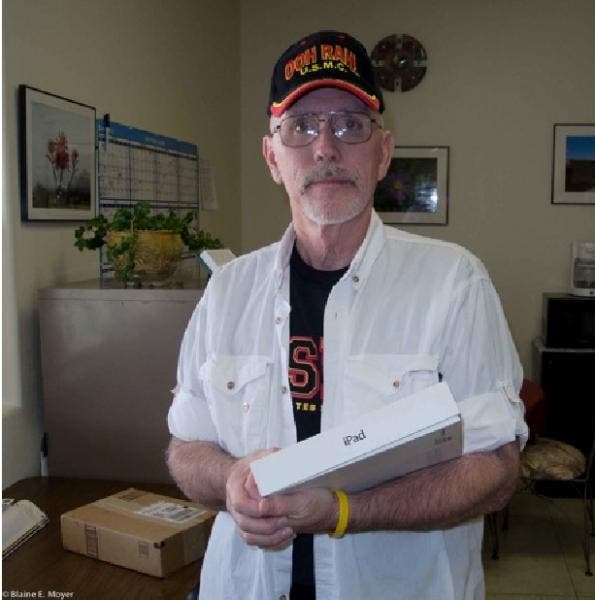 This is my last official photo as a dork with his iPad in a cardboard box. The new case had just been delivered to my wife's office and is sitting on the table behind me.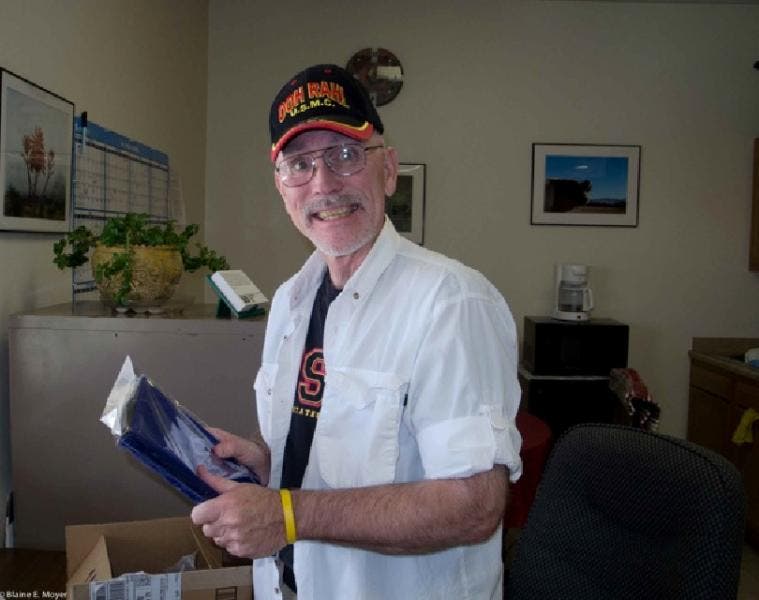 I told you I was happy. I've got the box open and I see something wrapped in plastic. But it's blue! What's with the blue?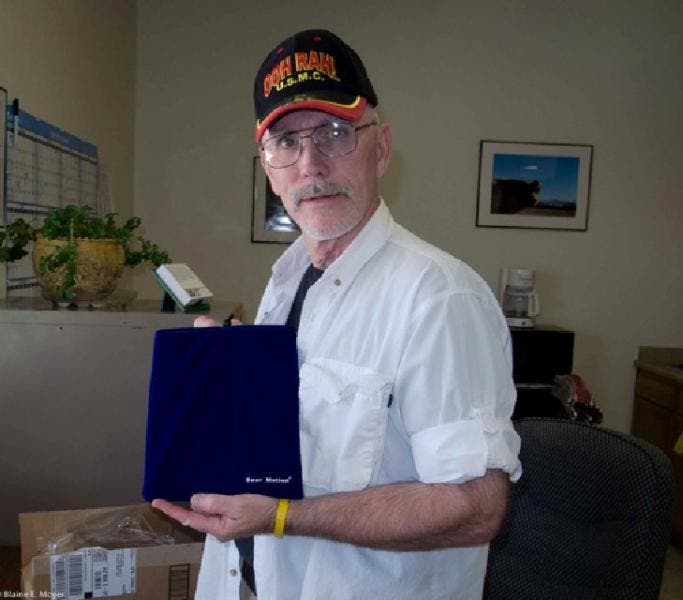 OK, Now I see. The blue is a very nice soft cloth drawstring bag to further protect my new leather case.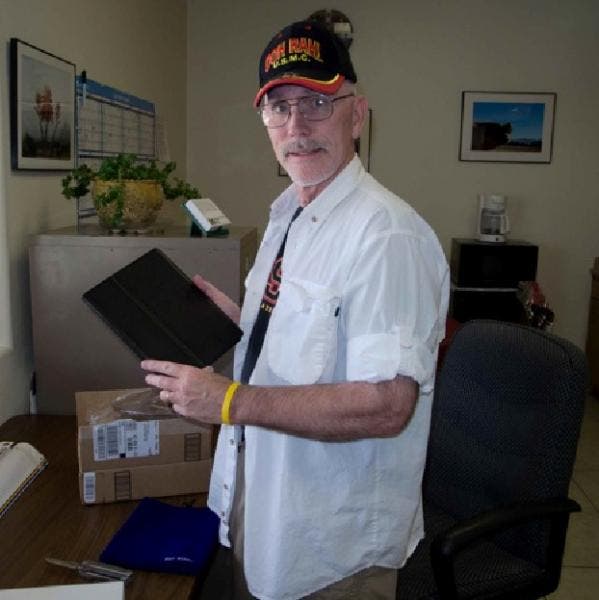 Nice case! On first glance it seems to be nice quality leather, well thought out, and nicely stitched together
.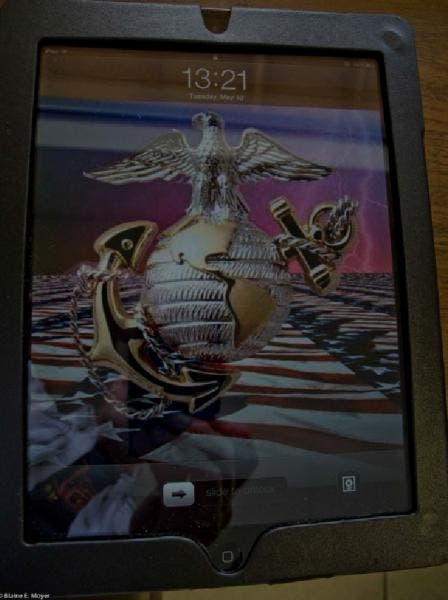 The iPad 2 slid right in and is held snuggly with a velcro flap on the left side. The magnets seem to work effectively and everything fits perfectly.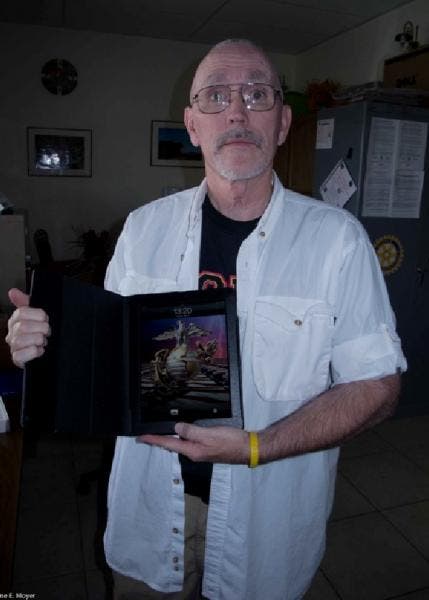 The happy 65 year old dinosaur no longer has to carry his iPad 2 in a cardboard box. He now looks sooooo high tech.
If you are interested in being a guest blogger for iPhone Life please visit iPhoneLife.com/share