By Christopher Smith on Wed, 08/13/2014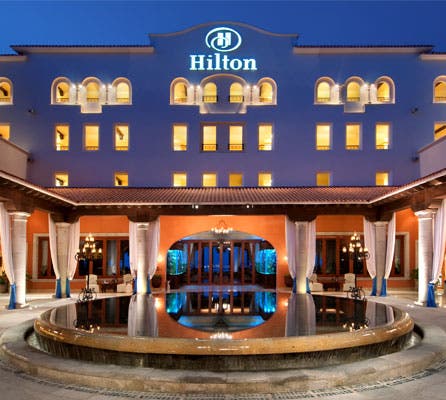 Photo Credit: Hilton Worldwide



The hospitality world felt the tremors of change take place a couple

of weeks ago with the news that the Hilton company has begun to

implement new technology that will enable anyone with an iPhone

to totally bypass front desk services entirely to check into their

hotel room. The hotel chain recently disclosed a few details about

this plan in preliminary coverage by the Wall Street Journal. The

new plan will eventually be the norm in all 4,200 of the chain's

properties worldwide.



Hilton Worldwide isn't the first to seize upon using smartphones

in this manner. The Starwood chain began to introduce this tech

in two of their Aloft hotels, one in Manhattan, New York and

appropriately enough, one in Cupertino, California earlier this

year. The process utilizes Bluetooth to first recieve a key code

from the hotel upon making a reservation. The hotel guest then

arrives on scene, heads to the room, and gains entry either by

tapping the smartphone on a panel by the door or twisting the

phone in the air. Hilton, however, has made the biggest commitment

to this innovation to date, at an estimated cost of $550 million

dollars to install the locks in their properties so that all guests

can use it once 2016 rolls around. This will not just be exclusive

to iPhone users(the tech works on the 4s and up), Android 4.3

users will be able to take part as well. For those travelers who get

weary just at the thought of long lines at the front desk and

want things to be as smooth as hotel checkouts have now become

thanks to digital advances, it's a sigh of relief.