By Christopher Smith on Wed, 06/25/2014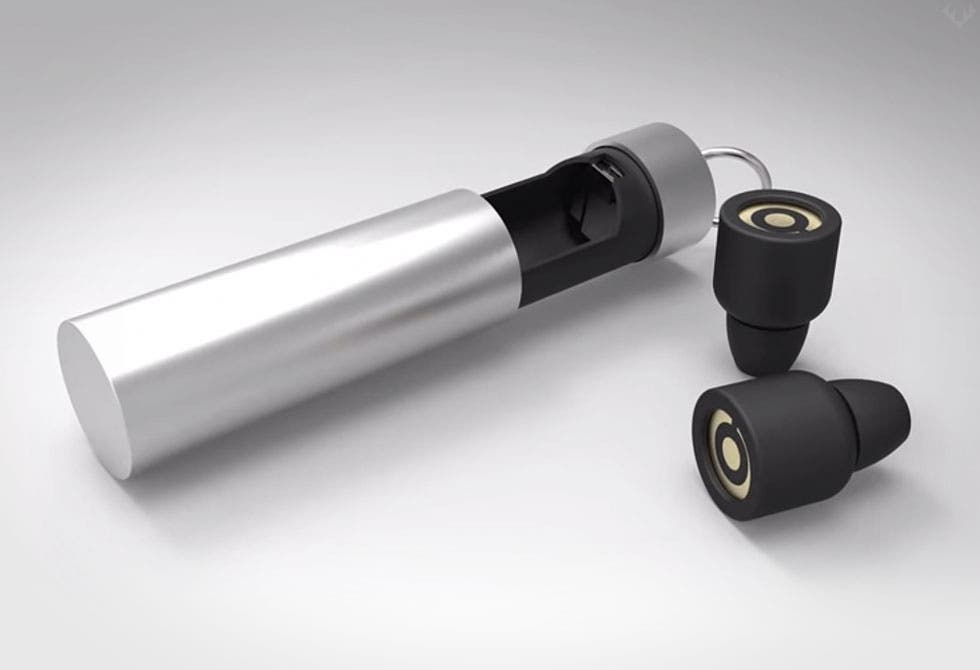 A new Kickstarter campaign is garnering a lot of interest from consumers and tech media alike. The campaign is for a new set of small wireless earbuds simply called Earin. Earin is the brainchild of Swedish designer Olle Linden, who conceived of the device after seeing the opening scenes of Definitely, Maybe starring Ryan Reynolds. In these scenes, Reynolds is walking through New York City wearing wireless earphones. Linden saw a real-life need for this bit of fantasy technology. The opportunity was there; thanks to Beats, the industry is now fixated on earbuds. Earin looks to break the industry mold.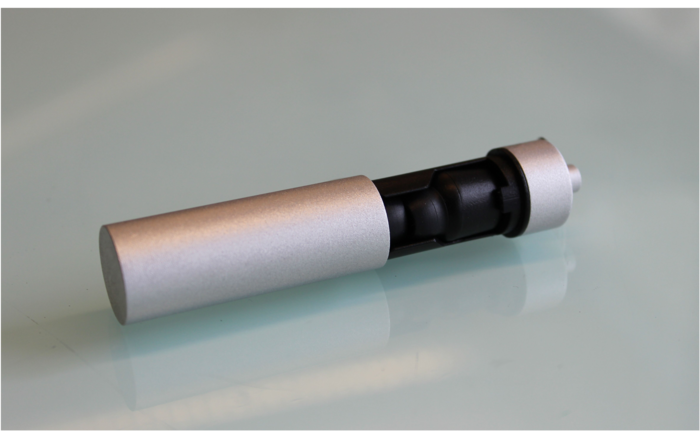 Earin is billed as "the world's smallest wireless earbuds." The tech specs back up that claim: Earin weighs in at 5 grams without the recharging and storage capsule, which adds another 25 grams. So you're talking about earbuds that barely weigh an ounce. There's a focus on eliminating parts and features that aren't necessary, hence the lack of wires and microphone. Earin utilizes Bluetooth technology via AptX and is compatible with both the 3.0 and 4.0 versions. You can use Earin earbuds for up to three hours on a full charge. The recharging capsule will apparently double that time if the earbuds are inside. The size dimensions stand in at 14 milimeters by 20 milimeters. Fearful of losing the earbuds as you go about your day or when you're exercising? The inventors have created a "'concha lock" that helps secure the Earin snugly in place. The major selling point of the Earin however lies in the high emphasis on superior audio quality. The designers underwent a year long process of coming up with speakers that rely on armature technology that is also found in hearing aids and other in-ear devices. Combined with the AptX, greater audio performance is delivered. Earin designers also created a unique Bluetooth chip to handle the demands that audio earbuds would encounter without wired connections.
As a concept, Earin is outstanding. And now that it is in fundraising, it is captivating many. The aforementioned Kickstarter campaign has already earned close to one million U.S. dollars, with a month still left to go. That's almost triple the initial goal of $304,000. Earin will be available to backers first in January 2015, then to the public.
Master your iPhone in one minute a day:
Sign up to iPhone Life's Tip of the Day Newsletter and we'll send you a tip each day to save time and get the most out of your iPhone or iPad.