By Christopher Smith on Tue, 12/03/2013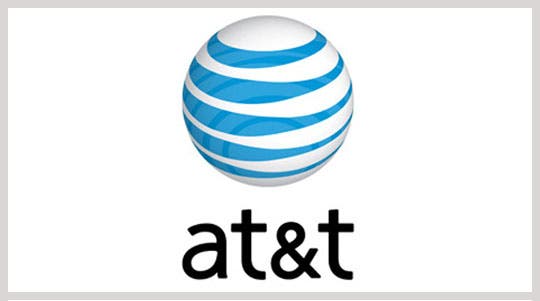 As the holidays loom and people get started on their shopping, iPhones and iPads will be at the top of many gift lists. But if you're an AT&T customer you may have concerns because of the telecommunication giant's issues with data plans. As AT&T customers (including myself) can attest, being an iOS device user under AT&T can be somewhat tricky to navigate depending on your usage. But the company's newest plans may sway some consumers to their side.
On October 25, AT&T rolled out their anticipated new "Mobile Share" plans. These plans, announced last July, are available for new customers primarily. At last report, previous customers could opt-in if they chose. The monthly plan choices are $50 per month for one smartphone plus $20 for 300 MB, $40 for 1GB, $70 for 4GB, $90 for 6GB, $120 for 10GB, $160 for 15GB, and $500 for 50GB. The cost of the phone goes down as the amount of data goes up. Additional smartphones will add an extra five bucks to each tier. For those who want to add a tablet/gaming device, you're adding an extra $10 to the cost. Laptops and netbooks are an extra $20. Members can add up to ten devices on one plan. There is also a mobile share plan for data-only devices starting at $30 for 4GB.



AT&T has stated that they've gotten a lot of positive feedback about the Mobile Share plan. It would seem only right for them to take it as a good sign. Data usage in conjunction with Apple products has been an issue with them of late, with "unlimited" data now being throttled without advance notice. In a recently settled class action lawsuit, AT&T and Apple were ordered to pay $40 each to those who had bought 3G iPads and found their unlimited data taken away abruptly. A situation like that tends to make consumers more leery when purchasing. Another factor to consider is competition. AT&T was created this plan in response to Verizon's initial "Share Everything" plan in 2012. The response to Verizon's plan wasn't favorable overall because customers were locked into certain parts of the plan if they upgraded. There is a good amount of flexibility to be had with AT&T's plan, especially when you consider their latest announcement of a plan that gives you 250MB of data for $5 and the already enacted DataConnect monthly plan.



What has to be taken into account is that the Mobile Share plan was created to meet the growing need for better data availability in the U.S. among families and businesses. For individuals, the plan could end up being too expensive. Recently, I was out of town without much access to Wi-Fi. I'm on a shared plan and I don't normally get crazy on my iPhone with apps. But between Facebook and Twitter updates and responses to friends, I found myself using about 198 MB in four days. For those on the 300 MB plan, it's murder. You also can't overlook the fact that in these rough economic times folks will lean toward not having to shell out so much money monthly. But the tiers gives them a flexibility that is for the time being unmatched. Time will tell if AT&T's move will win the more customers or if it's another bad turkey to deal with as the holidays get going.
Master your iPhone in one minute a day:
Sign up to iPhone Life's Tip of the Day Newsletter and we'll send you a tip each day to save time and get the most out of your iPhone or iPad.