By Gary Beeston updated on 05/09/2013
Sticking to your diet plan and exercise regimen can be extremely hard, as can keeping the weight off once it's gone. We're far enough into the new year now that almost all of us have given up on our New Year's resolutions. Getting in shape and losing weight were likely at the top of your list of goals, and after a few months it's natural to struggle to meet them as your resolve wanes. 
Luckily, you have at your fingertips a wide variety of iPhone applications that can help you to succeed. I've listed four of this year's best free weight-loss apps for iPhone that will all but shed the pounds for you!
Master your iPhone in one minute a day:
Sign up to iPhone Life's Tip of the Day Newsletter and we'll send you a tip each day to save time and get the most out of your iPhone or iPad.
1. Calorie Counter & Diet Tracker by MyFitnessPal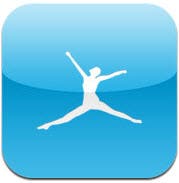 MyFitnessPal claims to offer the "best calorie counter on the iPhone," and the company might actually be right. It has a database of more than 2 million food items (and counting) that you can download to your phone for online and offline access. You can save your favorite meals and enter your own recipes to calculate how many calories they'll take.
The real win here is that the app connects seamlessly with your online MyFitnessPal.com profile, meaning you can monitor your progress no matter where you are.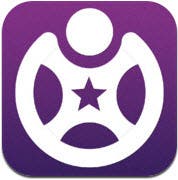 Who said getting fit couldn't be fun? Fitocracy works on a rewards-based system, allowing you to earn points for every challenge you complete. These points let you level up and earn badges (and bragging rights) to show off to your friends. This app's sole purpose is to motivate your exercise, and it's very good at it.
Combining knowledge from some of the world's best and brightest fitness coaches and nutrition experts, Fitocracy is optimistic about helping you improve your fitness levels. You can set yourself on quests, such as 'Log 10 sets of activities' and join exercise themed groups like 'Getting fit for the zombie apocalypse' so exercising never gets boring.
3. Healthy Recipes by Spark Recipes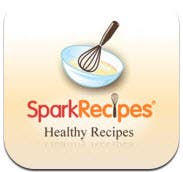 Diet food has changed a lot over the last few years; we're no longer limited to salad leaves and sticks of celery. Spark Recipes is the perfect app for those who want to diet but aren't yet ready to give up on good food.
With thousands of healthy recipes available through its app, you'll never be at a loss in the kitchen again. Save your favorites and you'll have the very best healthy recipes at your fingertips whenever you need them. Each recipe provides you with a detailed description of how many calories are in each meal, as well as fat and nutrient counts.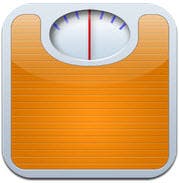 Perhaps the most suggestively named app on our list, Lose It! is built to accommodate your busy lifestyle. After you've entered your current and goal weight, the app uses the proven principles of calorie counting backed by motivation from peers to set you a daily allowance of calories.
Lose It!'s social features are what make this app really stand out from the crowd. You can connect with friends when you need them for support, suggest tried and tested meals, and share your ideal exercise tips via social networks. Plus it's packed full of handy features, like an extensive food database and a barcode scanner, which allows you to log foods with your phone's camera. With its simplistic user interface and in-depth personalization, this is a must have app for anybody looking to lose weight this year.