By Donna Cleveland on Mon, 06/03/2013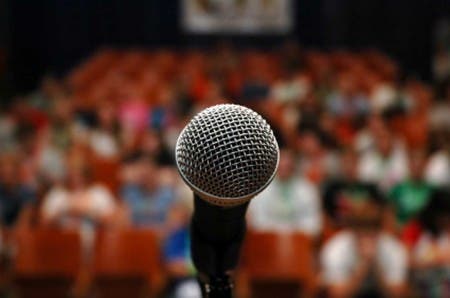 Yes, you heard right! This weekend, our very own Editor in Chief, Alex Cequea, will be attempting to break the Guinness World Record for the longest speech marathon, currently held at 33 hours and 46 minutes. 
Cequea has chosen to take on this crazy feat on his birthday, beginning 11 a.m. Saturday, June 8 and ending 11:30 p.m. Sunday, June 9 at the convention center in Fairfield, Iowa. All of the topics during the 36-hour event will be based on themes from his own life, including his family's journey from poverty in Venezuela to realizing the American Dream. 
Master your iPhone in one minute a day:
Sign up to iPhone Life's Tip of the Day Newsletter and we'll send you a tip each day to save time and get the most out of your iPhone or iPad.
Watch via the livestream as the timer counts down against the current record at www.publicspeakingguy.com and http://www.facebook.com/publicspeakingguy. He also will be taking questions via Twitter (@alexcequea), which he will answer during several Q&A sessions.
Sponsors for the event include Prezi, an online-based zooming presentation software popular among TED presenters, Viva Vitamins, Miami Public Speakers, Speaker Sponsor, and Red Bull (not that Cequea will need it).
Working in the same office, Cequea let me grill him about why such a seemingly far-flung endeavor is so close to his heart.
iPhone Life: When did you become interested in public speaking?
Cequea: I was watching Wayne Dyer speak on PBS about the power of intention. One of the first things he said was that he didn't have anything planned for his presentation, but was just going to speak about what he felt like talking about. He spoke for something like four hours! and I thought, "You can do that?"
Then, a couple of years ago I joined Toastmasters. I decided to really get serious with public speaking and participated in the annual International Speech Contest. Out of 25,000 participants worldwide, I made it into the top 200. The competition took place over six months, and I kept making first place round after round. The last round I made it to second place; if I had been first, I would have made it into the top 100 in Las Vegas.
iPL: What do you enjoy about public speaking?
Cequea: I like the fact that it's a communication with the audience. Even if I'm the only one speaking there is still very much a back and forth going on. Bad speakers just talk at an audience, not with them.
iPL: How do you interact with a silent audience?
Cequea: The whole audience takes on an identity. They might laugh, they might be silent, and you react, judging by their reactions. The better speakers do that really well. Just like in a conversation, you don't just say what you're going to say, you're always reacting to what other people are saying. It's the same thing on stage.
iPL: What made you want to break the Guinness world record for longest speech?
Cequea: This is No. 3 on my list of things to do before I die. I always like doing things out of the ordinary that inspire people to do something unique in the world.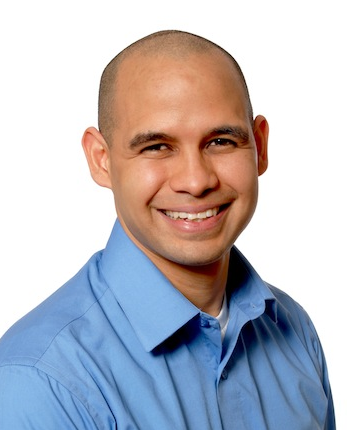 iPL: What strategies have you developed to get through it?
Cequea: I think a really strict schedule is important for me so I don't have to think about what I'm going to do next. I spoke with Mike Frazier who set the record and learned a lot from him. He said he planned out a really strict schedule— when he was going to take breaks, when he was going to eat. He told me which foods he had tested out that he didn't have to chew too much so he could keep talking.
iPL: We understand you get to take 5-minute breaks every hour. Will you be eating during your breaks or during the speeches themselves?
Cequea: I think I'm going to try to eat while I talk. It's going to be a big challenge for me because I'm a notoriously slow eater.
iPL: We hear you will be speaking about one topic per hour. How did you come up with more than 30 speech topics?
Cequea: It was actually quite easy. First, I listed a bunch of topics I thought I could talk about for an hour or so. I kept listing and numbering, and I ended up with more than 50 topics.
All of my themes are about some kind of life experience I've had: coming to the U.S., growing up in Venezuela, playing tennis. My family has really crazy stories, I was thinking of devoting an hour to each member of my family— every single one of them has a crazy story.
iPL: As Editor in Chief of iPhone Life magazine, will you be speaking about your experiences here?
Cequea: Yes. It is a pretty crazy story of how we took over the magazine. I will definitely talk about that.
iPL: What do you foresee as being the biggest challenge?
Cequea: I think the biggest challenge will be to make sure my voice doesn't give out. I have a couple of things to help with that, like drinking tea and using throat spray. I'll also have the mic turned up really loud so I can't talk loud.
iPL: In recent days you learned the record is 33 hours and 46 minutes, instead of the 30 hours and 6 minutes you planned for. What was your reaction to this news?
Cequea: It was definitely a surprise. But then I thought, if I'm going for that long anyways, what's a few extra hours?
Alex Cequea is available for interviews and can be reached at 319-541-0205 or alex@publicspeakingguy.com