By Carolyn Grayson on Mon, 10/28/2013
I like to travel light. Ppossibly because of my own petite size, I don't like to be bogged down with things. I like tiny purses, sample-sized beauty products, and minimalist iPhone cases. So when I found myself having to travel from California to my childhood home in Pennsylvania, I came up with an idea, a mission really. Could I travel and survive for five days with only an iPhone? No laptop, iPad, camera, Kindle...you get the idea. Although I'm taking several personal days, I'll still have to answer and address work emails, answer student questions, and grade papers. I'll need to use only my phone for entertainment on the plane, GPS in the rental car, workouts in the hotel, and even an audition—not to mention I'm in grad school and I have a digital group project that requires my attention.
I have a long journey ahead of me, almost 10 hours with layovers, and that's just the flights. Then I have to find my luggage, get my rental car and navigate my way to the hotel. Since I'm traveling alone, the iPhone will truly be my only travel companion. Can it be done? I did several things before leaving for the airport:
Master your iPhone in one minute a day:
Sign up to iPhone Life's Tip of the Day Newsletter and we'll send you a tip each day to save time and get the most out of your iPhone or iPad.
1. I dressed my

iphone

for travel.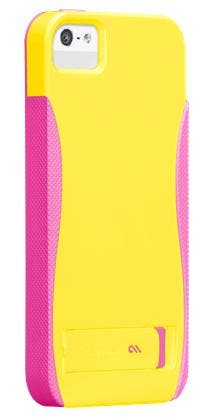 I elected for the CaseMate Pop! ($35) case with a stand. Since one of my flights is four hours, I believe a movie is called for.
2. I downloaded
BloggPress
($2.99 on sale from $4.99) and other apps I might need.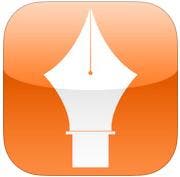 BlogPress lets me post to the iPhone Life blog from my phone. My goal is to upload my journey one day at a time; highlighting what worked and where I encountered problems. I then downloaded the Weebly app (free) where my group project is being hosted as every blog has different upload requirements. I asked my students if they wanted me to create an Edmodo account (teacher posting site) but Tumblr won out as the teens' favorite mode of communication. The first issue I encountered was that the high school's website was not mobile conducive. I can't post assignments on my teacher page from an iPhone so I had to find alternatives. Tumblr, twitter, and Instagram all beat out Edmodo for questions about assignments and as a way to inform me that the sub is being "unfair." I was satisfied with this solution since all of my accounts are set to public. I like the transparency and the fact that both parents and students can see directions, assignments, and the interaction between me and my students. After all, I'm a public employee, why shouldn't the public have access to our communication?
3. I packed my Zaggsparq 1220 for extra juice. 
 I'm very excited to see where this experiment will take me.
–Posted using BlogPress from my iPhone