By Carolyn Grayson on Thu, 05/23/2013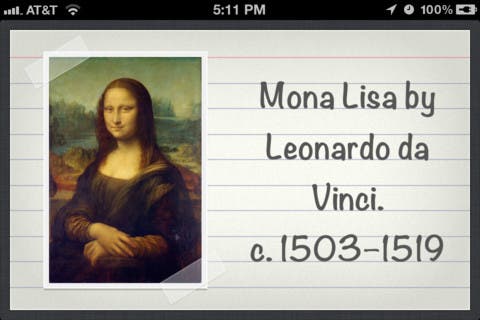 Summer is almost upon us, but before we can have fun in the sun or long days lounging on the beach, students must go through the right of passage known as the final exam. Technology has opened up the world of education, offering students various ways to study, prepare, and improve their GPA. But with limited funds and limited time, it can become a daunting task to find exactly what you need to help you cram. Since most students are strapped for cash, I focused on the best free study aids students can download to their iphones for on-the-go studying. 
1. Chegg Flashcards (Free)
Master your iPhone in one minute a day:
Sign up to iPhone Life's Tip of the Day Newsletter and we'll send you a tip each day to save time and get the most out of your iPhone or iPad.
Although there are many free flashcard apps in the App Store, none quite compare to Chegg Flashcards.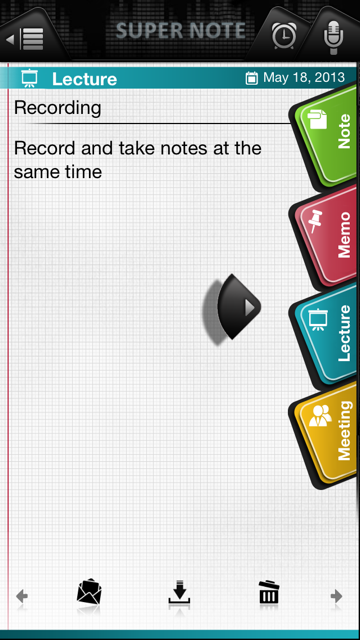 Chegg has partnered with Quizlet.com to provide students with more than just the opportunity to develop their own flashcards but to pull flashcards from the Quizlet library as well. This means if your teacher or professor uses Quizlet, your current study guide may be waiting for you already. If not, students can easily add flashcards by tapping "Create a New Deck." And flashcards aren't limited to words alone; you can add photos to flashcards making this an appropriate study app for all age groups. Additional features include separating cards into piles for right and wrong answers simply by swiping the card up or down on the screen and a timer displayed at the top of the screen so you can keep track of the time it takes you to answer. If you traditionally learn well using flashcards as a method of study, this app is for you. 
2. SuperNote (Free)
Not all students are visual learners. For auditory learners, SuperNote offers students the ability to record lectures at the same time as taking notes. It gives you the flexibility to play back lectures later, allowing you to study on the go. From a WiFi network, you can download and share lectures, so if your friend misses class you've got their back. Although sound quality is decent, the addition of a third party microphone would be appropriate for large class lecture settings at a university. Categories are color coded for meetings, lectures, memos, and notes, although students could use each heading for different classes and could set alerts to go off at the start of class so students won't forget to use the app.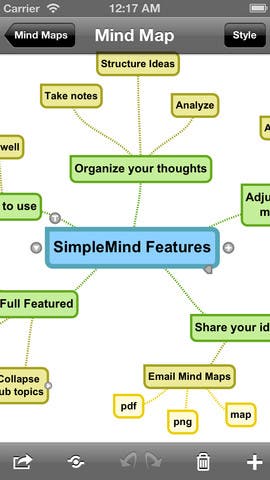 Not every exam is based on terms and definitions. Often teachers will ask for essay responses to assess deeper understanding of core concepts.
Simplemind
+ is designed for visual learners to create mind maps to diagram information. Also referred to as "idea sun bursting," mind maps help organize and structure ideas for both writing essays and studying
complex
 ideas. 
Simplmind
+ is the digital version of what my
6th
grade language arts teacher made me do before writing an essay. Easy to use, clean, and best of all free, 
Simplemind
+ helps users digitally diagram thoughts using multiple colors and fonts as well as notes.
Simplemind
+ can be upgraded to
Simplemind
Full ($5.99) for students who find this type of structure helpful.
Once your essay is written, you'll need to site your sources. This is where
EasyBib
 comes in. Regardless of the citation requirement (MLA, APA or Chicago), 
EasyBib
makes creating a work cited page just that… easy. You can email or cut and paste the citation page into popular submission sites such as turnitin.com or Blackboard or save it for later use. This is extremely helpful for students pursuing a specific subject matter where texts may overlap.
Of course, how successful these apps are in helping you ace the test is solely dependent upon one thing: the amount of time you spend studying the information you entered into it. But remember, for every exam you take, you are one step closer to summer vacation. Happy studying.