By Carolyn Grayson on Tue, 02/25/2014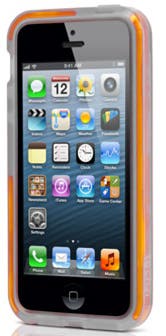 Accidents happen, and sadly they seem to happen to me more than the average person. This is why I invest in Apple Care. But amazingly, the last time I dropped my iPhone, I didn't even need to make a trip to the Apple Store.
Check out my video review of the Tech 21 Impact Band (29.95) for the iPhone 5s and hear my crazy story of about how my iPhone survived a drop off of a second story building without a scratch.
Yes, without a scratch.
Although I hope you never have occasion to drop your phone off a a building, it's nice to know that there are products out there which offer protection without adding bulk.