By Becca Ludlum updated on 04/29/2013
Let's admit it — kids are tough to photograph with your iPhone. That is, unless they're sitting still and posing for you during the "magic hour" of light professional photographers often talk about. Here are some tips to help you make the most of your iPhone pictures. 
1. Take Video, Convert to Screenshots
The iPhone has an awesome camera, but it's not the greatest when active kids are involved. I have missed some precious photos while waiting for the camera to load or for the shot to focus in low light. To make sure I don't miss any photos I want to take, I now rely on a few tricks. When at a sporting event or when I know there will soon be a photo I can't miss (like when someone is receiving a trophy or getting a photo taken with a celebrity), I always take a video. You can watch the video, pause it where you see the image you want, and then screenshot the frame for a photo. Though it might take a few tries pausing the video for a clear photo, it's definitely better than missing the photo entirely. I took this screenshot of a video I shot during a wrestling tournament and will crop it into a useable photo:
Master your iPhone in one minute a day:
Sign up to iPhone Life's Tip of the Day Newsletter and we'll send you a tip each day to save time and get the most out of your iPhone or iPad.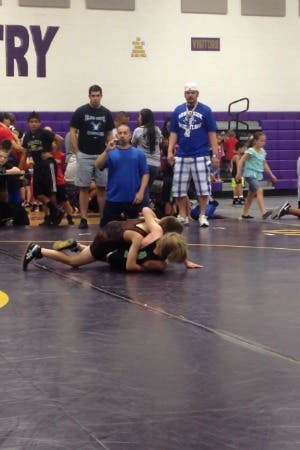 2. Whatever you do, do not Zoom!
When taking a still photo it's tempting to zoom, but resist the urge. Zooming into a subject compromises the clarity of a photo much more than if you walk closer to the subject or crop the photo afterward using the "edit" feature in your Photos app. As a general rule, walk as close as you can to the subject before taking a photo!
3. Look for Natural Light, and Use it Well
Turn off the flash on your camera — especially if you have a thick case that will interfere with the flash output. Natural light can be your best friend when taking iPhotos, so if you're inside move toward a window when you can! Placing a light source behind you (in front of the subject) while shooting will help to avoid clouds of light like in the photo below. If I had been standing with bright lights behind me, this would have been fit for framing!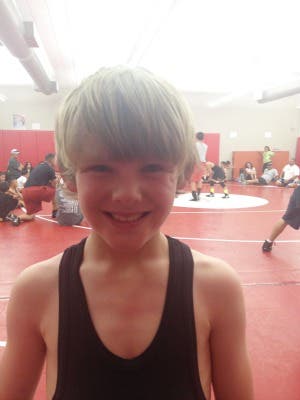 4. Don't be Afraid to Use an App
The default Photos app on your iPhone has an "edit" button that will fix red eye, crop, and automatically adjust your photos. If you need more, I suggest Snapseed (Free). It's my favorite photo editing app, and it's free. Snapseed takes a little getting used to (there are a lot of options!), but it gives you an extraordinary amount of control over your photos. You can change exposure, contrast, saturation, and even add some filters onto your photos with it. When all else fails, turning a color photo into black and white will almost always make it look amazing.