By Becca Ludlum on Wed, 10/01/2014
I never, ever carry my iPhone without a protective case. While I would love to be one of those people (you know who you are!) who bares their beautiful gold iPhone for the world to see, I just can't do it. I'm clumsy and terrified that I'll drop it—even though I have a great insurance policy on it. 
I love this infographic because it's so true. I've sold back all of my "old" iPhones in pristine condition because they have always had a protective case and screen protector on them—in fact, I ended up paying only $48 out of pocket for my iPhone 6 because I sold my old 5s for the purchase price of the new phone, paying only tax. I've sold my phones to Verizon, on eBay, and Gazelle, and have always earned a fair price for them.
Here's how that all works: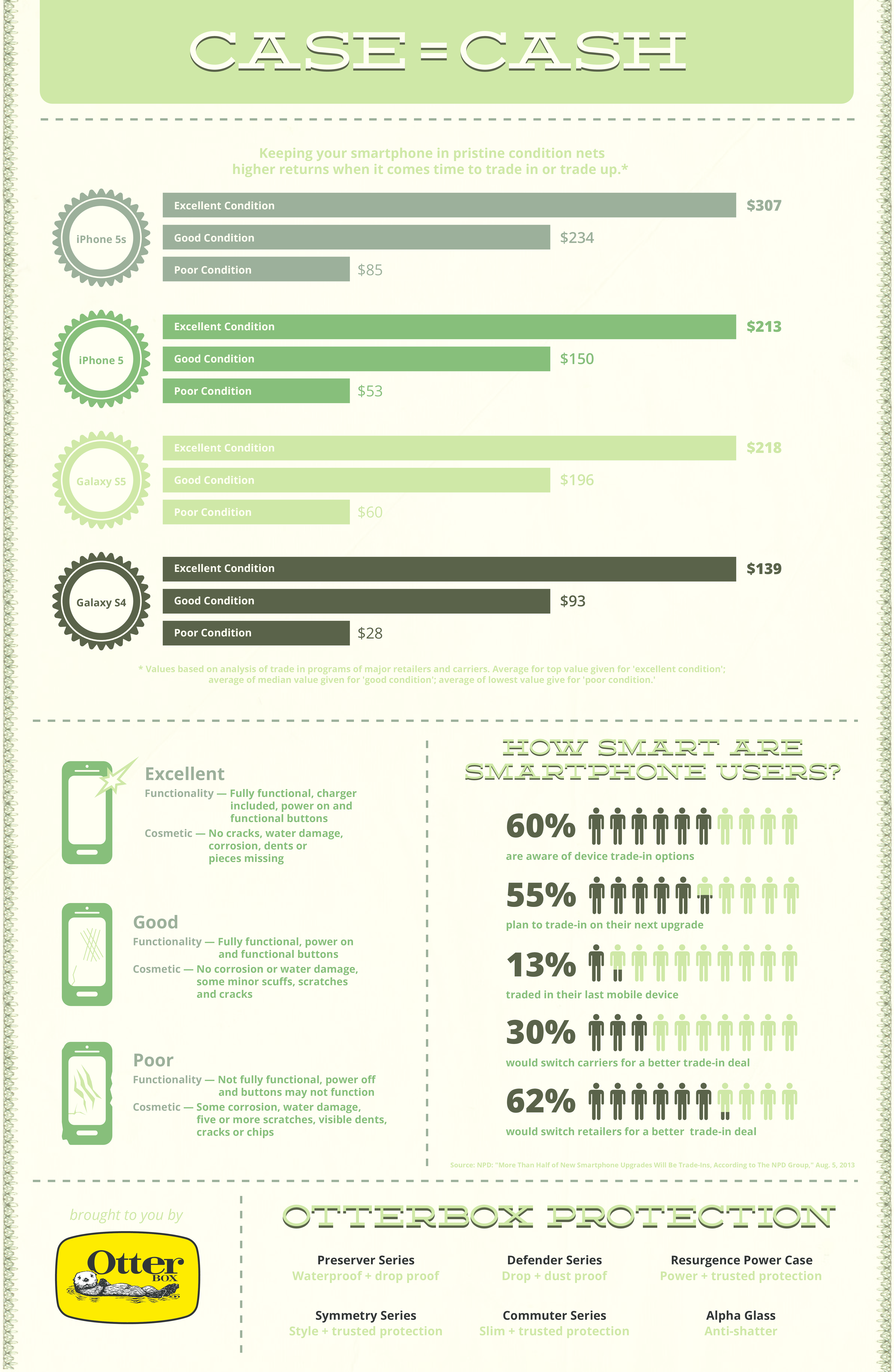 Thanks to Otterbox for this great graphic about selling back your old phones. It's a great reason to invest in (and use) a great case!