By Gary Abel on Fri, 10/01/2010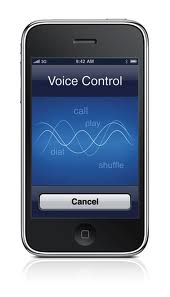 Did you know you can ask your iPhone for the time of day? I often forget about using Voice Command on my iPhone. It's a great way to use the iPhone in a hands-free situation. It is especially useful while driving or when you need one of your hands free to do something else. Below is a list of commands you can use.
Commands for making a call:
"Call"/"dial" plus name or telephone number
Command for use with the iPod function
"Play"/"Play music".
"Play playlist" plus playlist name.
"Play playlist gym songs".
"Play album" plus name.
Play artist" plus artist name.
"Pause"/"Pause music".
"Next song".
"Previous song".
"Shuffle".
"Genius"/"Play more like this"/"Play more songs like this".
"What?s playing?" (general information)
"What song is this","Who sings this song", or "Who is this song by" (specific information).
Misc Magic Words on iPhone/iTouch
"What is the time?"/"What time is it?"
"Not that one"/"Wrong"/"Nope"/"No"/"Not that".
"Cancel"/"Stop" (exit voice control) "Help"
Originally Posted: http://thetechjournal.com/electronics/iphone/iphone-voice-commands-list.xhtml#ixzz118N7B5DU