By admin updated on 11/23/2012
Since the iPhone 5 is being released soon, I have updated the PDF I created (for creating icons/images when programming iOS apps) for the new 4-inch Retina Display. This makes a very handy reference for when you need it.

EDIT: I just fixed the iPhone/iPad launch image sizes AND the iTunes Artwork size to conform with my height x width note at the bottom of the PDF. Please re-download.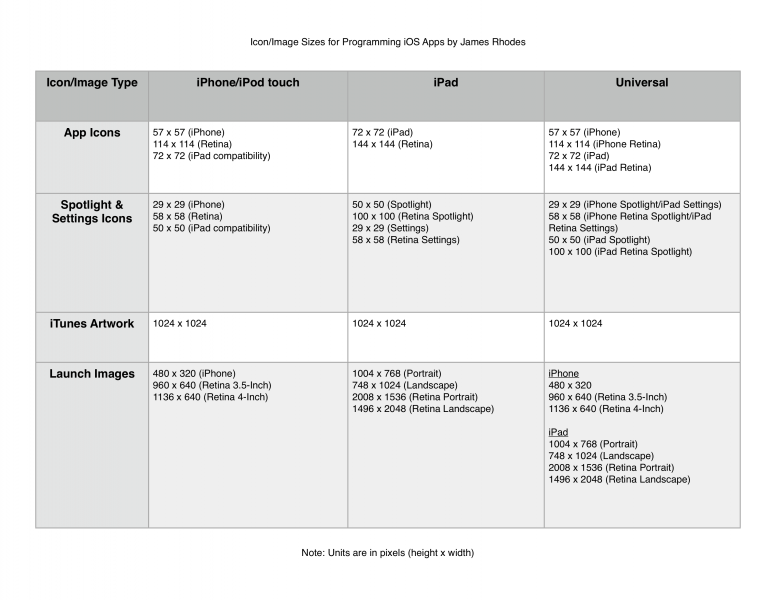 You may download the PDF from here on my personal Web site. Enjoy! :)