By Dig Om on Fri, 08/17/2012
Welcome to my weekly recap here at iPhone Life. Each week I take a look back at some of the top stories in the world of iOS that made headlines.
Master your iPhone in one minute a day:
Sign up to iPhone Life's Tip of the Day Newsletter and we'll send you a tip each day to save time and get the most out of your iPhone or iPad.
*Is Apple about to announce a new device, the rumored "iTV", on September 12th?  
*Apple iPad "mini": Newest mockups look GREAT!  
*Steve Jobs' Palo Alto house burglarized. His iPad went to a clown.  
*Updates: Asphalt 7 and Batman: The Dark Knight Rises both receive updates, and a phenomenal new game called Horn debuts. 
*Is Apple about to announce a new device, the rumored "iTV", on September 12th?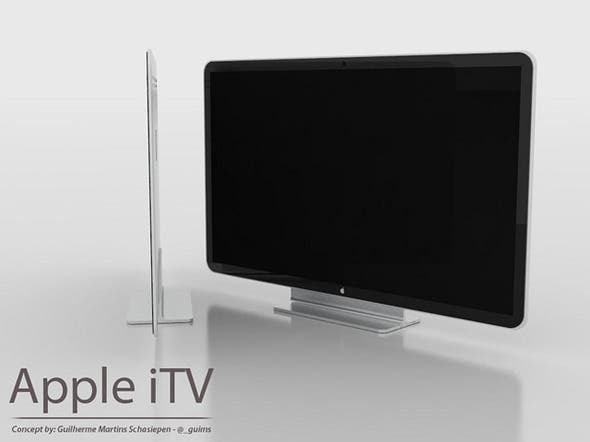 Prototype mockup of the upcoming Apple "iTV".
I've been writing about advanced and prototype Apple products, such as the rumored "iTV", for years now. I've also been known to suggest that Apple ought to present we the people with something a little more dramatic, with a little more unique flair, to avoid stagnation -at least in the eyes of the world. As great as the iPhone and iPad are, we haven't seen any major change or redesign to the lines in quite awhile. Till now...
Now though, we are almost certain that on September 12th Apple will be introducing a new and redesigned iPhone as well as a completely groundbreaking new iPad "mini". Rumors also go on to suggest a new iPod touch, perhaps finally with 3G capability? Rumors of these devices have been picking up steam lately, but one topic that reporters have been rather silent on has been the existence of the rumored Apple TV.
New research indicates that this iTV may in fact already be in full production, and at the same time, the news feeds have been lighting up with reports that Apple has been in talks and negotiations with both wireless providers as well as cable companies, trying to hammer out details of content licensing and streaming. These signs might indicate that Apple is set to launch a full on revolution in terms of television consumption, disrupting the industry on two fronts: 1) by providing a television that offers an experience akin to using a huge iPad/HD TV that can provide access to channels and on-demand viewing, and 2) by aligning with content owners and cable and wireless providers Apple will be able serve in a unique position as a conduit for most all broadcasted media.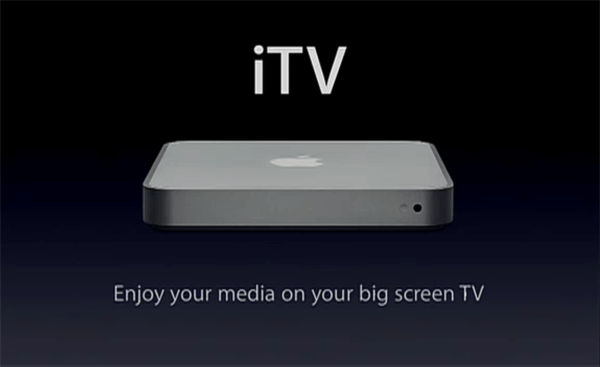 Current Apple TV box.
From live streaming of events to the ability to watch any show you want on demand, if indeed Apple is preparing to jump into the television mix on September 12th, this could be the dazzling event that Apple needs to silence any critics who say that Apple hasn't invented anything new or revolutionary for sometime. I'm ready for this, are you?
*Apple iPad "mini": Newest mockups look great!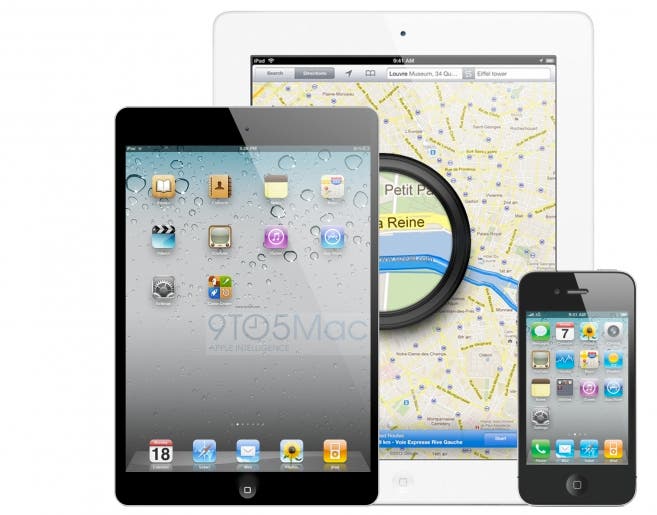 Mockups of the new, thinner bezeled, more iPhone 5-like, iPad mini.
As I reported earlier this week, the new re-designed mockups of the iPad mini reveal a device not many reporters anticipated. And I like it!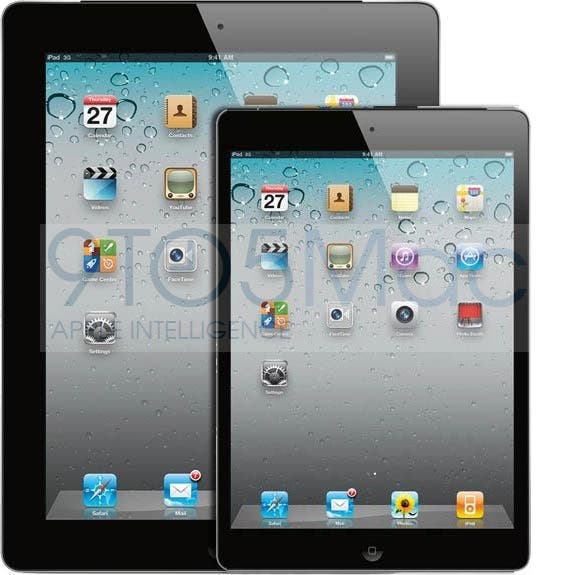 These mockups seem spot on, and have been meticulously researched. These images represent what I believe is the design we are most likely to be presented with from Apple on September 12th.
Actual prototype of the new iPad "mini".
Obviously, only time will tell, and absolutely nothing is certain at this point, but we know Apple has been testing and producing models of the iPad mini and it's just a matter of time till they see fit to publicly unveil it.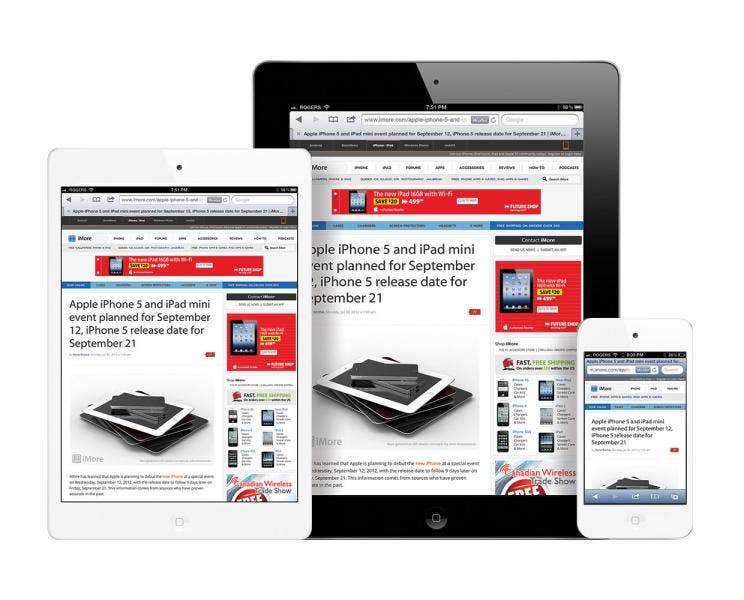 *Steve Jobs' Palo Alto house burglarized. His iPad went to a clown.
Break-ins and robberies happen all the time these days. So commonly in fact, that they often don't make it further than your local news reports. Last month though, the Palo Alto residence of Mr. Steven Jobs was apparently burglarized. The thief, a homeless man named Kariem McFarlin, stole $60,000.00 in property (including Mr. Jobs' wallet containing $1.00, iMacs, iPads and jewelry) from the Jobs' residence as it sat empty, undergoing remodeling. As a reminder that the universe is not without a certain sense of humor, the recipients of one of Mr. Jobs' devices, and iPad, was a clown. Literally! The thief ended up donating the stolen iPad to a local, bay-area clown named "Kenny The Clown" who, without realizing it was either stolen, or Mr. Jobs', used it to play the Pink Panther's theme song for his children's shows.
The thief was apprehended, tracked down by the GPS locating applications in the devices, which led the police and Apple's security team straight to the culprit.
*Updates: Asphalt 7 and Batman: The Dark Knight Rises both receive updates, and a phenomenal new game called Horn debuts.
Two hot new Gameloft titles got their first updates this week: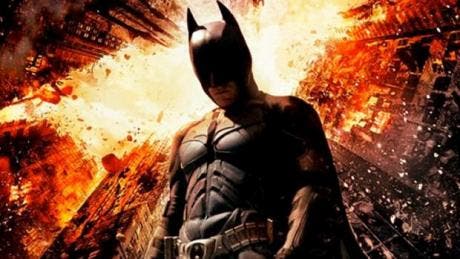 Batman: The Dark Knight Rises thankfully received its first update, and albeit a relatively minor one, it did seem to fix many little glitches with play-action and the dialogue that I reported on earlier in my initial review of the game.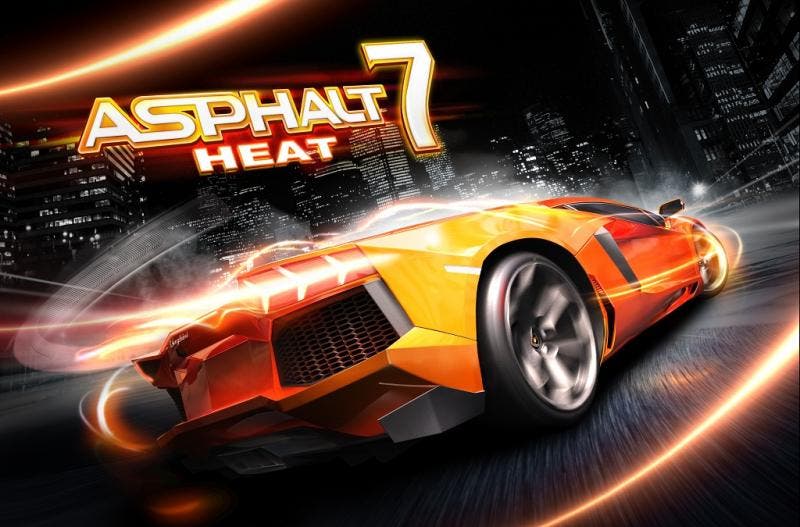 Asphalt 7 also received an update, introducing a couple of new Hyundai speedsters to the garage, as well as enhancements to the game's multiplayer modes.

A new and amazing game also debuted this week: Horn, which if I had to describe it, would be a hybrid between Zelda and Infinity Blade II. I love this game already. It's a refreshing and unique take on both the traditional role playing/puzzle-solving genre as well as the hack and slash genre.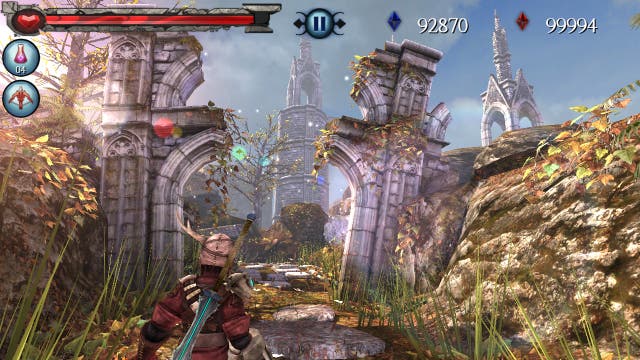 I've only played this game for an hour or two and already I'm hooked. It's a great game with unique and intuitive controls and a compelling and intriguing story line worthy of the best of tales! And the graphics? Well the graphics, brought to you courtesy of Unreal Engine, are literally some of the best of any game I've played on iOS.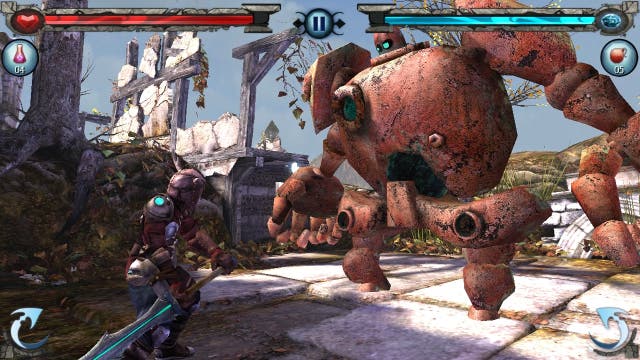 Horn is the product of a collaboration between gaming giant Zynga and Phosphorus, the producers of The Dark Meadow game and it's available in the App Store for $6.99.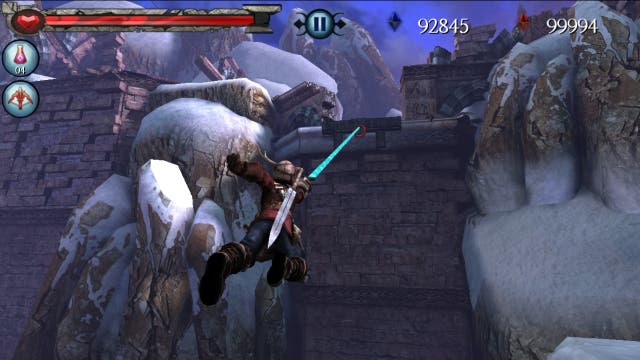 Check out the video below to have your mind blown, and stay tuned for my in-depth review of this spectacular new RPG.