By Dig Om on Fri, 08/24/2012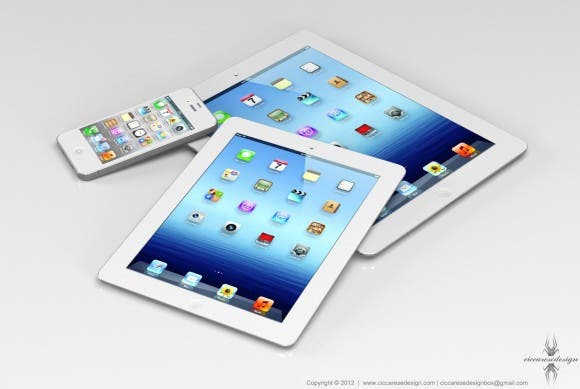 Welcome to my weekly recap here at iPhone Life. Each week I take a look back at some of the top stories in the world of iOS that made headlines.
• When will the new iPad mini be released? Sources suggest at least a month after the iPhone 5.
• Apple vs Samsung: The jury is back, the verdict is in!
• Huge, free updates: Facebook gets a major overhaul, Gameloft's update to Order and Chaos brings great new features and Angry Birds: Space adds 20 new levels!
• When will the new iPad mini be released? Sources suggest at least a month after the iPhone 5.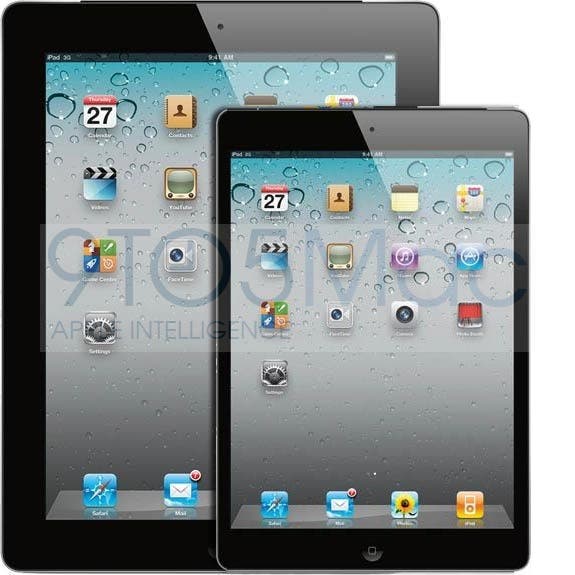 Speculations are swirling as to if and when we will be introduced to the anticipated iPad mini. Many sources are pointing towards September 12 as the day Apple will announce their new line of iDevices, including possibly a new iPod touch, iPad nano, and likely some type of television related device, among other things.
The new iPhone 5.
While we are also hearing that Apple will likely introduce a new iPad, the "mini". The date of the actual iPad mini becoming available is still in question though, for while we believe the iPhone 5 will become available within nine days of being announced, on or around September 21st, the date that the iPad mini will become available may not necessarilly concur with the availibilty of the iPhone 5.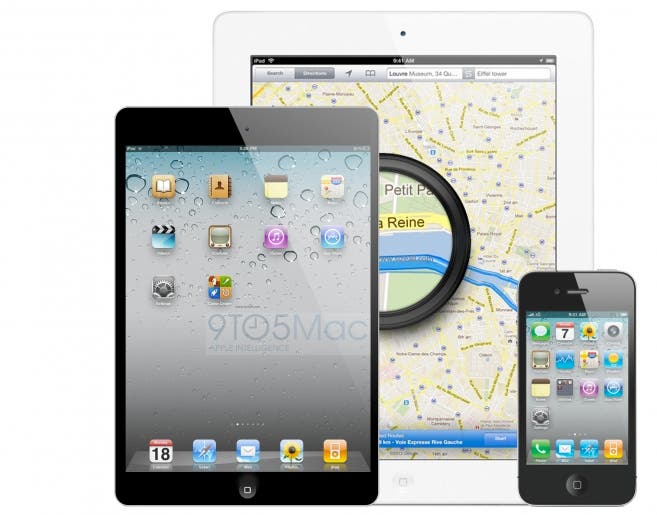 While the part of me that wants an iPad mini NOW isn't orderly enthused about this counterpoint, both Jim Dalrymple and John Gruber point towards the likelihood of one Apple event on September 12th, and another one to occur in October when Apple traditionally holds their annual iTunes event, or maybe even later. An October event would more successfully distinguish the iPad mini hoopla from the iPhone's hoopla. And of course, there will be hoopla!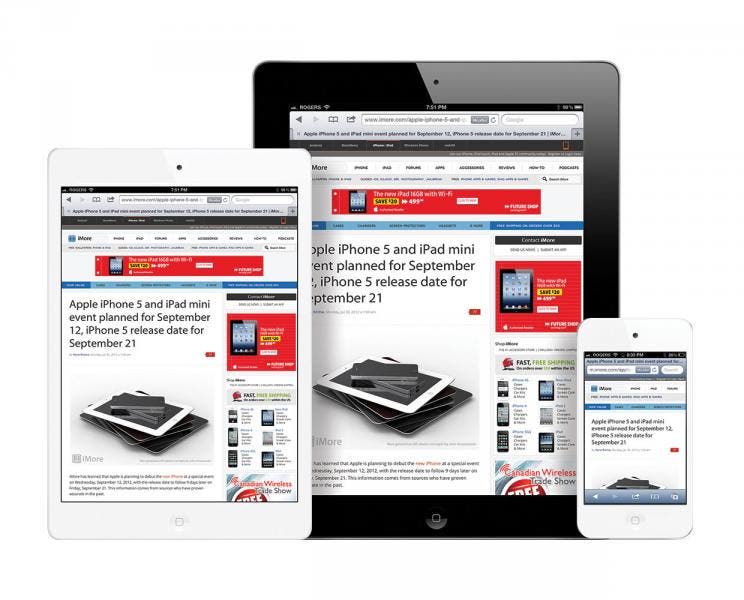 As much as I can't wait to get my hands on the new iPad mini, I have to say, I think John and Jim make excellent points that are hard to argue with the logic of, and they both have very reliable and insightful track records. The expert consensus now seems to support a release date for the iPad mini at least a month after the iPhone "5". I'd have to agree, it's a lot to release at once, and it is in Apple's best interest to delay gratification and stretch out this epic moment. I do believe that we are about to witness a moment in history unlike any other we've seen in the world of consumer technology. I think it's safe to say that like America dominated in record-breaking fashion on the Olympic field, Apple will do with this upcoming season of product unveilings!
Only time will tell in the end, but I'm preparing myself to have to wait, albeit reluctantly, for a mid October iPad mini product announcement with the product become available in early November.
---
• Apple vs Samsung: The jury is back, the verdict is in!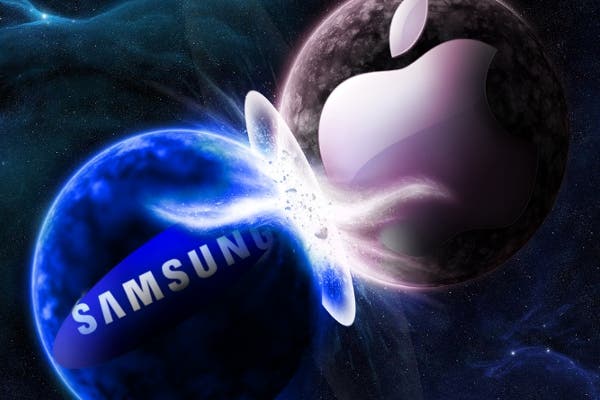 The case of Apple versus Samsung is now in the hands of the jury. Despite repeated admonishments from U.S. District Judge Lucy Koh, the two sides were unable to reconcile and the jury has been left to wrestle with a mountain of technical specifics and emotional arguments presented by both sides. For details on the closing arguments, click HERE, and HERE.
Now it will be interesting to see in a short while, the verdict that the Jury returns with.
Updated: The jury is in, delivering a verdict in Apple's favor! The Huffington Post has the full report of this breaking news, but in a nutshell, the jury awarded Apple $1,049,343,540, and ruled that while Samsung did indeed violate many of the patents Apple charged them with, Apple on the other hand did not violate any of the patent Samsung accused Apple of having tresspassed on. No big surprise, but Samsung will be seeking to overturn the decision.
CNET just posted abridged synopsis online:
* Jury finds Samsung infringement of Apple utility, design patents for some (though not all) products
* Jury upholds Apple utility, design patents
* Jury upholds Apple trade dress '983
* Jury finds Samsung "diluted" Apple's registered iPhone, iPhone 3 and "Combination iPhone" trade dress on some products, not on others
* No Apple infringement of Samsung utility patents

Damages:
* $1.05 billion in TOTAL damages assessed to Samsung
* No damages against Apple from Samsung's countersuit
As the dust settles I'll continue to bring you all the latest on this landmark patent case.
---
• Huge, free updates: Facebook gets a major overhaul, Gameloft's update to Order and Chaos brings great new features and Angry Birds: Space adds 20 new levels!
One of the most popular iOS mmorpgs is Order and Chaos. This is a great game in the vein of World of Warcraft and one that I recently reviewed in detail for iPhone Life Magazine. In celebration of their one year anniversary on the App Store, Gameloft has just issued the biggest update ever for this hit game.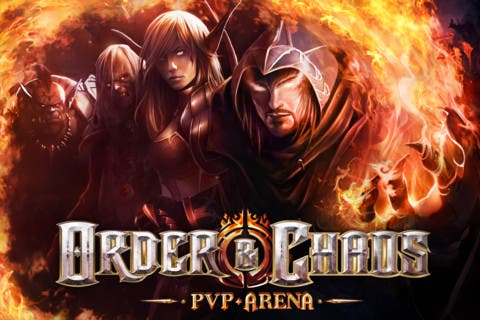 Some of the new features:
•Subscriptions are no more!
Never again pay-to-play. If you've downloaded the game, you're free to adventure to your heart's content.
•Enter the PVP arena!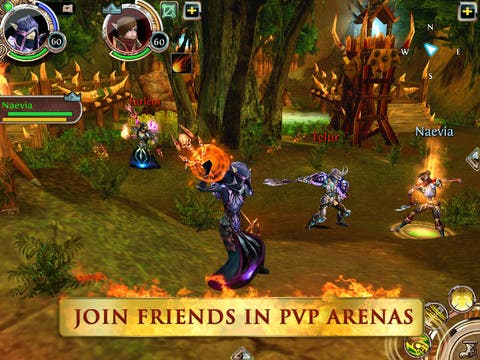 You asked for it, and now Order & Chaos gives it to you. Join in new Player vs Player arenas and shed the blood of the enemy to claim dominance of the online leaderboards.

•All new mounts!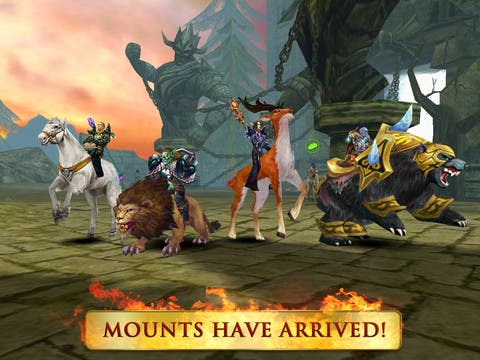 Ride into battle faster than ever on the brand new mounts, including: Lions, Stags, Bears, and more!

•Sailen revisited.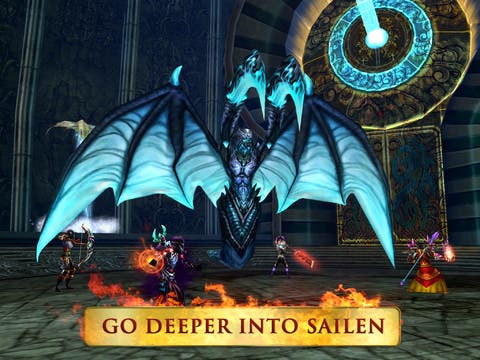 Venture into new depths of the Lower City and discover the most challenging dungeon yet in Sailen, Part 2.
---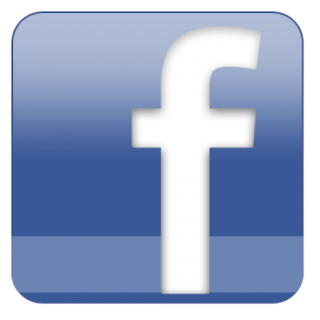 Facebook also received a most significant update this week too. While visually, the app hasn't changed much in appearance, it has in fact, been completely rewritten "from the ground up" and is now twice as fast as the previous version. These changes are a result of Facebook switching from HTML5 code for their app's design, to iOS' native programming language.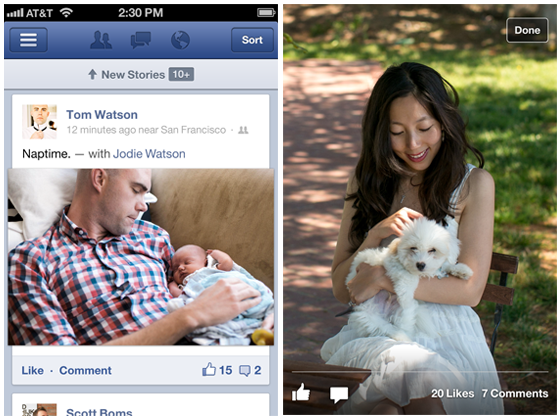 If you are an iOS Facebook user, this app is a "must-download." With the new Facebook app everything works better, runs much faster and overall, the user experience is greatly improved.
---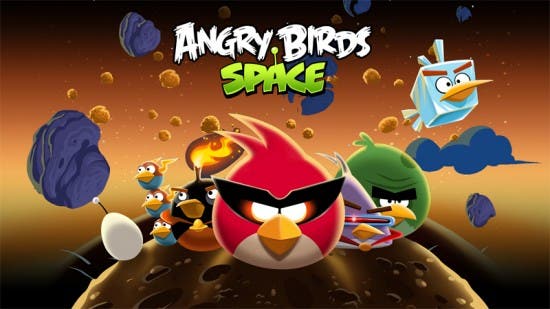 And last but not least, Angry Birds: Space, recieved a major update which reflects its partnership with NASA, including Mars-based challenges and planetary rovers, which of course those dang pigs want to hijack.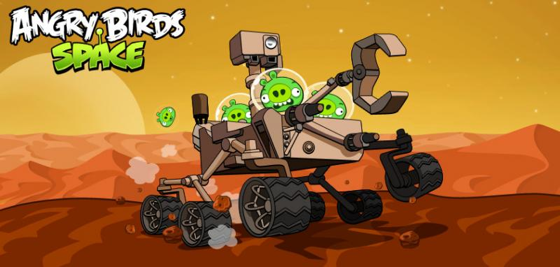 This new update is available for download now, or if you haven't aready gotten Angry Birds: Space, check it out in the App Store.
---
As always, thanks for reading, and stay tuned for next week's round up of happenings in the exciting world of iOS!