By Dig Om on Thu, 08/02/2012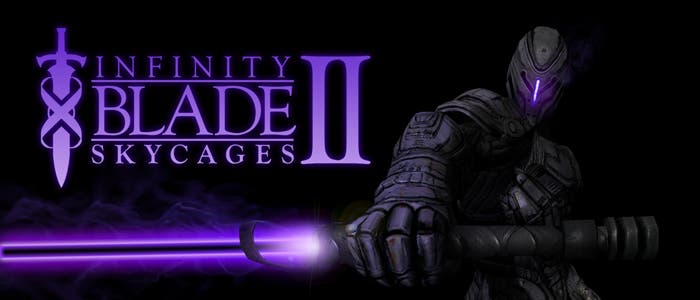 Welcome to my weekly recap here at iPhone Life. Each week I take a look back at some of the top stories, news, rumors and updates in the world of iOS that made headlines.
*Jonathan Ive: "our goal isn't to make money."
*Infinity Blade II: "SkyCages". Their biggest update yet, just released! Now on sale for $3.00!
*Mark your calendars folks: September 12...
*Dead Trigger: Updated for more chills and thrills!
*Jonathan Ive: "our goal isn't to make money."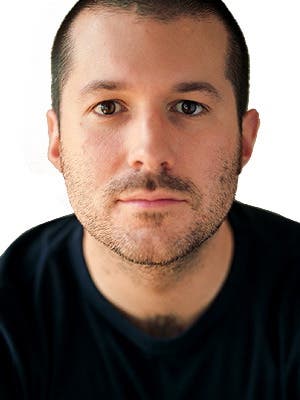 Apple's design genius Jonathan Ive made headlines this week, with refreshingly reassuring words. At a time when Apple is dominating the PC, smartphone and tablet industries, it is so nice to hear that making tons of money isn't the driving force motivating Apple or Ive's design team.
In a keynote presentation this week at the UK's Trade & Investment department's Global Business Summit on Creative Services Ive shared some of his thoughts on the creative process and business model at Apple. Said Ive: ""We are really pleased with our revenues but our goal isn't to make money. It sounds a little flippant, but it's the truth. Our goal and what makes us excited is to make great products. If we are successful people will like them and if we are operationally competent, we will make money."
Steve Jobs and Sir Jonathan Ive
I for one am appreciative of Ive's openness when it comes to the integrity and attention that the Apple team puts into creating a select line of products that aren't good, they're great! Rather than following the tactics of so many other tech companies, that put out many products that are only fair to good, with the priority being sales rather than quality, Ive's words are a reminder of the intention and focus that makes Apple what they are today. It is this same intention, integrity and focus on providing an intuitive and seamless user experience that is why we love their products. Keep up the good work old chap.
*Infinity Blade II: Skycages. Their biggest update yet, just released! Now on sale for $3.00!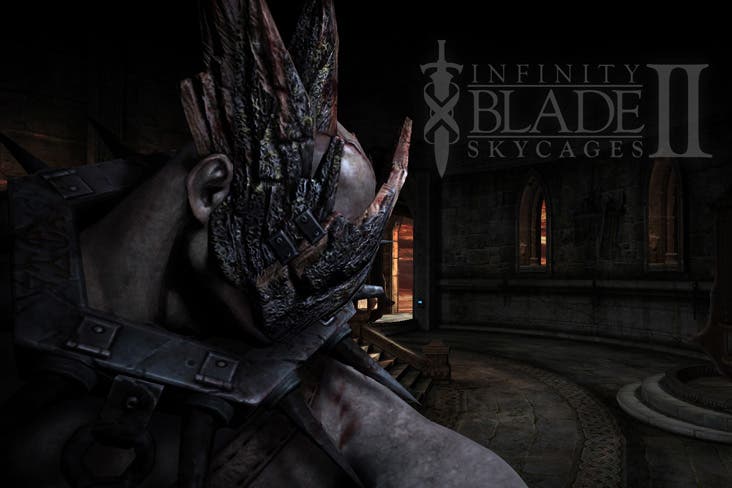 Well, we've all been waiting. In fact, I was just coincedentally revisiting the Infinity Blade games this morning on my iPad after having taken a break from the battles, and observing as I did so, that the Infinity Blade games (especially Infinity Blade II) are still some of my all-time favorite iOS games ever! So you know I was stoked when I got word of the latest update to Infinity Blade II, titled SkyCages, that was just released minutes ago! Obviously, if you like the game even half as much as I do, go run and download this free update. It promises to be the biggest and best expansion yet. According to the App's page, this update contains new areas, new enemies, a new weapon type, new items and "additional surprises"! Woo-hoo!
I will be reporting back soon with a review of this updated Infinity Blade II in deatil, so stay tuned! Let's keep our fingers crossed that we will be seeing
Infinity Blade: Dungeons
(which we've all been patiently waiting for since March) being released close on the heels of this update.
*Mark your calendars folks: September 12...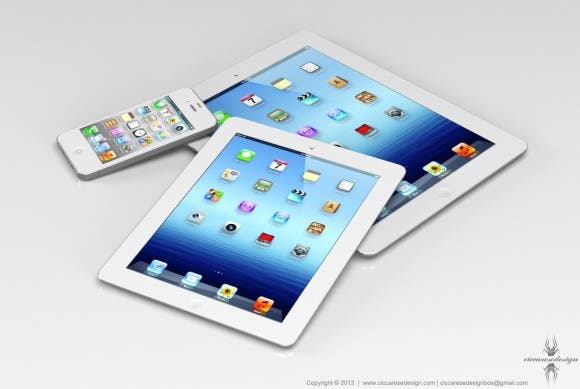 Multiple reputable and reliable sources (including our own
Jim Karpen
as well as iMore, Bloomberg and CNN, to name a few) are suggesting that September 12th will be a day to remember. It looks as if Apple will be holding a very special event, at which it's speculated that their new product lines will be introduced. These new products should include a new iPhone, an iPad mini, a new iPod touch and a new iPod Nano. The buzz is that some, if not all of these exciting new iDevices will be available by the end of September, with September 21st being a date that keeps popping up for product availability. It looks like this will be an exciting end of the year (and holiday shopping season) for the Apple community!
*Dead Trigger: Updated for more chills and thrills!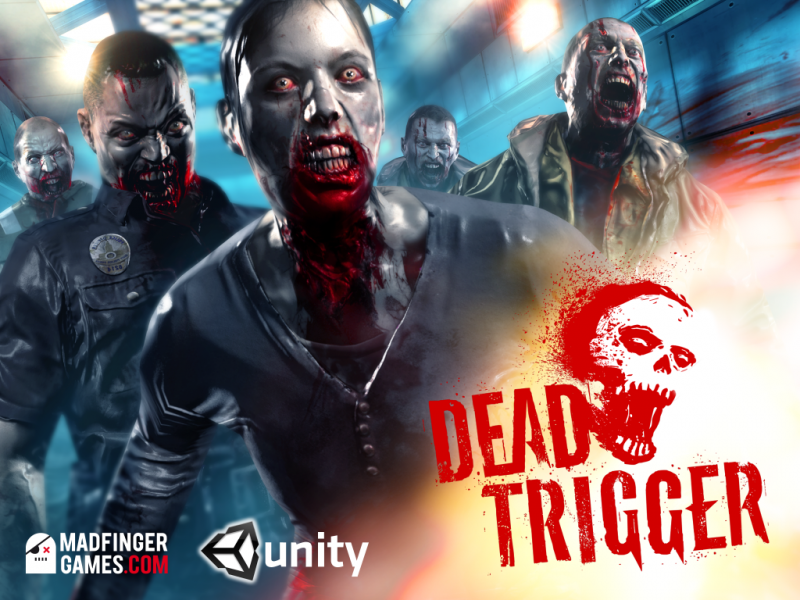 The undead just keep getting creepier and creepier and the incentive to play keeps going up! As if it wasn't already one of the best FPS out there, the good folks at MadFinger Games just released an update to what is for sure, one of my favorite shooting games. Set in the midst of a dismal and apocalyptic collapse of society, you are one of a handful of survivors struggling to stay alive in a world infested with human-eaters. This game is one of my top 10 games and gets my blood pumping like few others do. This freakishly scary game will have you jumping and screaming in the comfort of your own living room, having forgotten where you were! It's that absorbing, tense and fast paced. In fact, if any game deserves to be for 9 and older, it's this one!
This latest update is definitely ine worth downloading right away! It includes daily prizes, cross-platform cloud backup of game data, new weapons, including chain saws and a marine engine with blades, new environments, a "survival" arena, lower costs on certain items and all new zombies, with one you will be wishing you could avoid in the dark alleys: the armored SWAT officer-zombie. The update is free, as is the game. If you haven't already gotten Dead Trigger, what are you waiting for. Stop reading my article and go get it. You can thank me in the comments below.
And if you want to know more about Dead Trigger, just check out the video below:
or, click this link if you don't see the video:
And finally, a little comic relief. It's been a roller coaster week, with people shooting people at blockbuster movies, the Olympics and politics and conflicts around the world continuing to show the darker side of humanity's potential, so here's a little tidbit to make you chuckle. The more you use Siri, the more you are likely to laugh.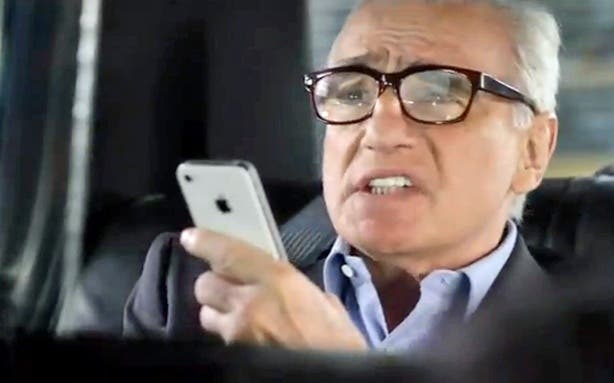 A screenshot fro Apple's idealistic new commercial, featuring Siri and Mr. Martin Scorsese
A lighthearted (and dare I say more accurate) reimagining of the latest Siri commercial from Apple, featuring Mr. Martin Scorsese:
Or, click here if you can't see the video:
As always, thank you for reading, and stay tuned for the latest, breaking headlines in iOS in next weeks recap!