By Dig Om on Fri, 07/27/2012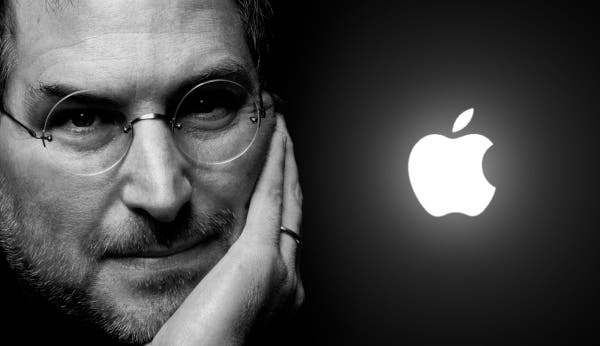 Master your iPhone in one minute a day:
Sign up to iPhone Life's Tip of the Day Newsletter and we'll send you a tip each day to save time and get the most out of your iPhone or iPad.
Welcome to my weekly recap here at iPhone Life. Each week I take a look back at some of the top stories in the world of iOS that made headlines.
This week's newsmakers include:
*The Dark Knight Rises, the iOS game. 
*A new iPod touch on the horizon, plus much, much more. 
*Apple presents for the first time at the annual Black Hat security conference. 
*An oxymoron: Apple's disappointing, yet stellar, financial quarter. 
*We already knew he was the man. Time magazine recognizes Steve Jobs as one of the top 20 most influential Americans.
*The Dark Knight Rises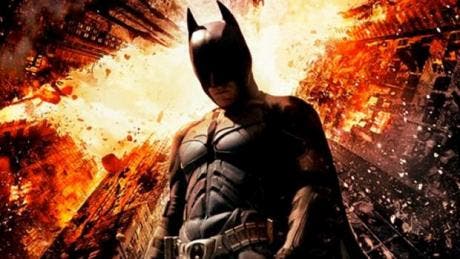 The Dark Knight Rises is the latest installment in the phenomenally successful Batman movie series. It is also a mobile video game of the same name from RPG gaming wizards, Game Loft. Available now in the App Store for $6.99, Batman: The Dark Knight Rises has debuted to great anticipation and critical success. The iOS video game places you in the role of the Batman superhero, as he calls upon his vast resources of technical gadgetry and ninja fighting skills in dealing with, (ironically enough) urban terrorism and a legion of adversaries bent on his destruction. Having played this game extensively I can say that while it's not without its flaws (lots of little bugs that will likely and hopefully be wiped out in upcoming updates), perhaps as a result if being hastily rushed to market to tie in with the blockbuster movie's release, none the less, this game is still a very worthwhile buy, and thoroughly enjoyable. The graphics are top notch, the voice acting is some of the best I've experienced in any iOS game and the story line adheres closely to the movie. Glitches aside, this game is exciting and well-crafted and will keep you intrigued and interested for hours as you proceed through mission after mission, attempting to wipe out the infestation that is Bane and his wicked henchmen. If you are a game fan, and/or a Batman fan, this game is highly recommended. Check out the video below for more of a preview!
*New iPod touch, at long last!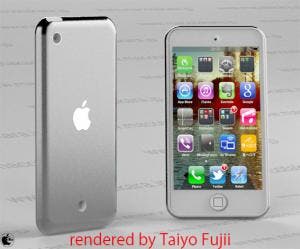 Add it to the growing list of announcements and product releases we might expect to see in September. After what's been awhile (technically a new iPod touch was released last October 2011, though it was such a minor modification to the product line that for all intents and purpose it was basically the same device, in a different color and with a new iOS out of the box) a new iPod touch is quite likely to be announced later this year along with the new iPhone, the iPad "mini" and possibly even a new, redesigned iPod Nano. To say anything is for certain would be inaccurate, but to me it seems all but a foregone conclusion that we will be witnessing the releases of some stellar iOS products from the Apple product pipeline in the very near future.
*Apple attends (officially) Black Hat security conference.
In a quiet acknowledgement of the vulnerability of the iOS environment, Apple for the first time, in an official capacity, made an appearance and presentation at the annual Black Hat security conference. While the presentation was met with a sense of under enthusiasm for its sterility and lack of depth, as Rene Richie of iMore astutely noted, "Apple never presented before. Anyone thinking they'd open the kimono and start giving out hugs were setting themselves up for disappointment. Baby steps. Apple is new to this. Skittish. Approach them slowly. Carefully. And we'll see what happens next year."
*Apple's revenue drops in anticipation of soon-to-be-released products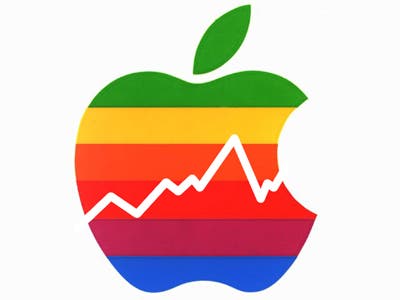 In spite of having a remarkably successful quarter, experiencing a phenomenal 20% growth compared to this quarter last year, Apple's financial report was down from what was projected. As Apple's CEO Tim Cook noted, the lower revenue was most likely due to speculation of upcoming new product releases and consumers holding out for the upcoming new, next big thing. As Cook stated: ""We try very hard to keep our product roadmap secret and confidential. We go to extreme activities to try and do that. That, however, doesn't stop people from speculating and wondering." In spite of having a lower than estimated financial report, Apple still dominated the market, selling 26 million iPhones and 17million iPads. Not bad for a loosing quarter!
*Steve Jobs: Voted one of the top 20 most influential Americans of all time.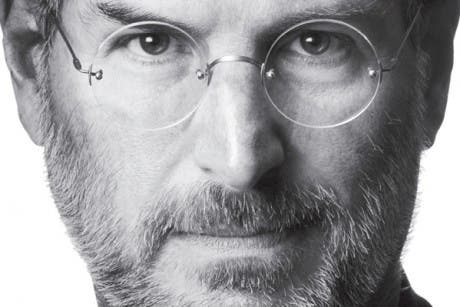 Not that Time magazine is the world's foremost authority on who's who, especially on a national scale for all time, but all the same, it was nice to see them give Mr. Steven Jobs high props by naming him one of the 20 most influential American people of all time, alongside Albert Einstein, Martin Luther King Jr., the Wright brothers and Abe Lincoln, calling him the "high priest of the computer age". As the Time magazine article notes, "he pushed and pushed to make the interface between computers and people elegant, simple and delightful. He always claimed his goal was to create products that were 'insanely great'. Mission accomplished."