By Dig Om on Thu, 07/19/2012
Welcome to my weekly recap here at iPhone Life. Each week I take a look back at some of the top stories in the world of iOS that made headlines.
This week's newsmakers:
Master your iPhone in one minute a day:
Sign up to iPhone Life's Tip of the Day Newsletter and we'll send you a tip each day to save time and get the most out of your iPhone or iPad.
*Apple is back in the mix with EPEAT.
*Russian hacker hacks the App Store. Apple responds swiftly.
*Apple must murder the iPhone, cannibalizing itself.
*A Crowded Event...
*iOS 6: Send and receive messages from a cell phone number.
*Look out! The iPhone 4S tops the scales of radioactivity!
*Apple is awarded the "Mother of all patents"!
*iPhone 4S tops the scales of radioactivity!
This should be of great interest to us all. In testing conducted by research company and app developer Tawkon and reposted by Cult of Android, the iPhone 4S was shown to rank as one of the highest emitters of radiation of all cell phones, putting out a whopping 1.11 w/kg of radiation, compared to the Samsung Galaxy S3 at .34 w/kg, with the maximum allowable at 1.6 w/kg.
Hmmm... I wonder what kind of radiation output levels we might see with the soon to be released, new iPhone?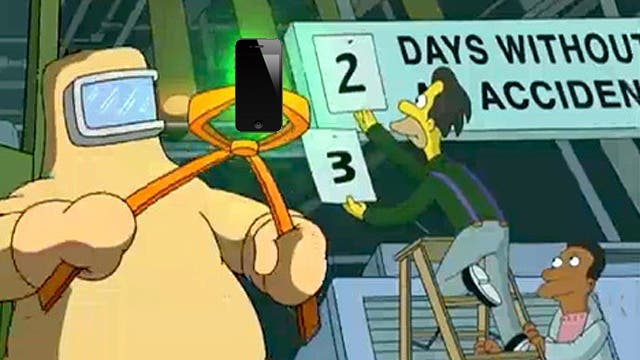 For more on the dangers inherent with non-ionizing electro magnetic radiation and the SAR (Specific Absorption Rate, which measure the rate of absorption of electromagnetic energy by the body) levels you can also view my recent blog on the topic by clicking HERE.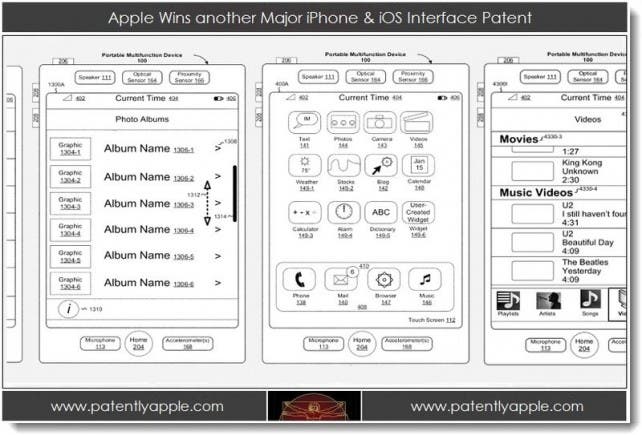 *Apple is awarded "Mother of all patents"!
In what is definitely a huge coup for Apple's ongoing legal patent wars, the company has finally been awarded patents dating back to 2007. These recently granted patents include about 30 different patents and could effectively quash any arguments that rival smartphone makers could make about the originality of their  products. As reported by Patently Apple, "…Apple's patent covers UI modules covering blogging, email, telephone, camera, video player, calendar, browser, widgets, search, notes, maps and more importantly, a multi-touch interface.
Apple's patent also covers the iPhone as a multifunctional and multi-touch device that includes multiple programs, a virtual keyboard and so much more."
While the awarded patents are buried in legalese and technical jargon, what it amounts to is that much of what Apple innovated and brought to the world, effectively changing the way we interact with technology and redefining the term "smartphone", is now their exclusive property and while they can license the technology to other developers and manufacturer's as they wish, most of what is on the market at this point is  in direct violation of Apple's recent patent awards.
This should get interesting…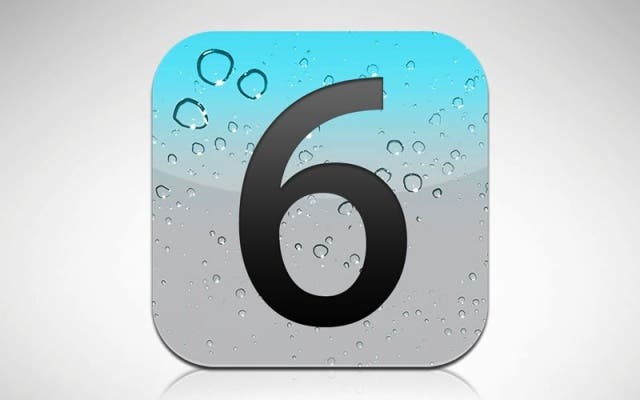 *iOS 6: Send and receive messages from your phone number.
Along with the introduction of Face Time as a service that will be able to operate over cellular signals without needing Wi-Fi, the latest feature of iOS 6 recently disclosed via AppAdvice reveals that we will soon be able to send and receive messages from and to our cellular phone number on our iPads and presumably, our iPod Touches. In iOS 6, we will be able to effectively link our iMessaging with our phone number, and receive and send messages regardless of whether or not our iDevice is 3G enabled. Soon it wont matter what carrier or which device you or anyone else uses, they will still be able to share messages with you directly on whichever iDevice you happen to be using at the moment.
*Russian hacker hacks the App Store.
The blogosphere was abuzz this week after a Russian hacker Alexey Borodin managed to circumvent Apple's in-app purchase fees. Since then Apple has implemented unique identifiers that are specific to each user's phone that will serve as a preventative measure for such hacks being so easily successful in the future. Apple is said to be looking further into other ways they might beef up internal security so that such a thing does not happen again any time soon. Whether you like in-app purchasing as a business model or not, can we please all agree that outright theft is not the answer.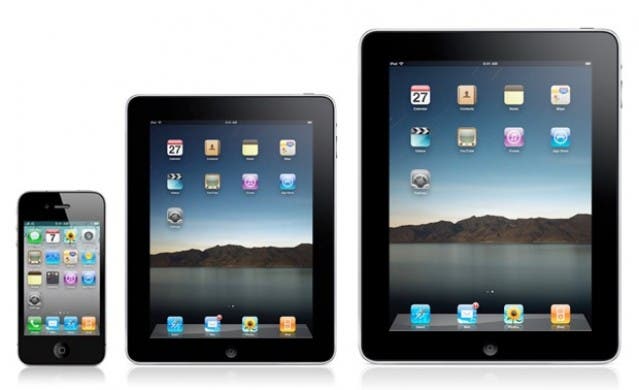 Not only are we about to get our hands on iOS 6, but the upcoming Apple event in September/October promises to be an interesting one indeed. Rumors are swirling fast and furious about a potential iPad "mini" being introduced alongside a new, redesigned and slightly bigger/longer iPhone, and possibly even a game changing Apple TV. While a new iPad "mini" and certainly a new sixth generation iPhone might seem like all but a foregone conclusion, we will only know for certain when Apple makes its official announcement. Till then there is no shortage of speculation from many reputable sources, including Bloomberg, The New York Times and The Wall Street Journal, among others and to name a few.
In the meantime, check out this cool concept video for a potential iPad and iPhone design from Aatma Studio: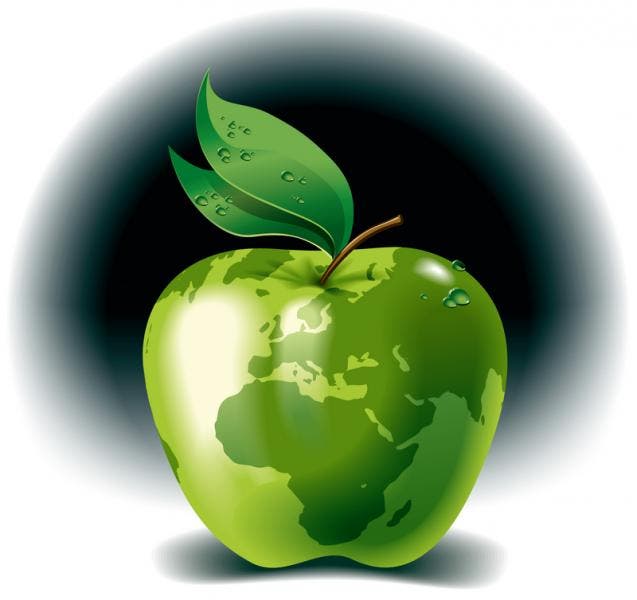 *Apple is back in the mix with EPEAT.
As quickly as they were out, they were back in. In a rare about-face and public admission of error Apple is once again aligned with the environmental watchdog organization they helped form. At issue was the new line of products from Apple, that while according to Apple, are still guided by sound environmentally sensitive awareness, according to EPEAT, did not meet their standards of inclusion.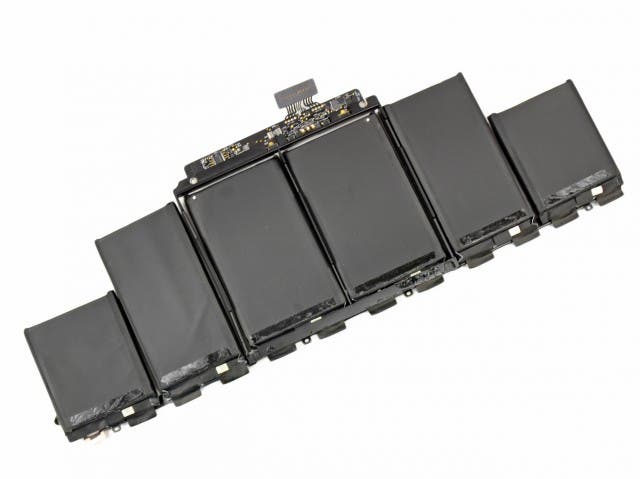 MacBook Pro with Retina display's battery pack, part of what caused issues with EPEAT registry.
It seems however, as if the two sides are working together to update what is perhaps an antiquated system of standards in light of Apple's industry-leading technological advancements. For more on this, click HERE.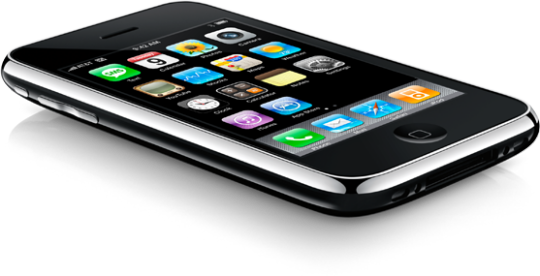 *Apple must murder the iPhone, cannibalizing itself.
And finally, a story that while not exactly headlines, is so spot on, I had to include mention of it. Recently at a think tank type get together called Future Brainstorm Tech in Aspen, CO. experts came together to look at the future of Apple, and with regard to Apple, had some very interesting things to say, much of which I would have to agree with and have written about myself over the past years.
As Piper Jaffray's Gene Munster said when interviewed: "iOS has become "stale" and Apple will have to continue to "evolve" it to maintain its astounding trajectory."
CNET reports on the words of panelist and expert analyst, Horace Dediu: "'We're in uncharted territory,' Dediu told the room, referring to Apple's remarkable pattern of growth over the past decade or more. '(Apple) has been able to constantly create new categories and self-cannibalize.'
Dediu was talking about the way the introduction of the iPhone has slowly made the iPod obsolete, and how many -- including Munster -- believe Apple could be in the process of eventually phasing out its Mac line in favor of the iPad and perhaps something else that's yet to come.
Dediu thinks a new input method could kill the iPhone, and that Siri could represent testing the waters for not just a new input method but also something much broader. 'A new input method begets a whole new platform model,' Dediu said.
Translation: So far, iOS devices have been all about touch input, but Apple may feel like it's pushed touch technology about as far as it can and may have started looking toward other frontiers, like voice input." (Thanks Erick Mack at CNET!)
In other words, look for big leaps from Apple in the near future if they want to maintain their industry dominance and innovative and dominant leadership position. While releasing a new iPhone or iPad once a year keeps the sales going strong, for now, Apple will definitely need to blow people's minds again, and soon, if they want to continue on their current path and not become "stale" in the public's eyes, as well as the eyes of analysts.
That's all for now! It's been a busy week, with a lot of news to summarize. Stay tuned for next week's recap for the latest breaking stories in iOS!
And as always, thank you for reading!