By Dig Om on Fri, 12/14/2012
Welcome to my recap of some of this week's top news and interesting stories in the world of iOS. This week's review includes: the debut of two of Google's most beloved iOS apps in the App Store, Apple's "Best of 2012" picks, new rumors of forthcoming Apple iDevices, and a much loved feature of the App Store returning, and just in time for the holiday season!
Google Maps and YouTube are now official Apple App Store apps for iOS 6: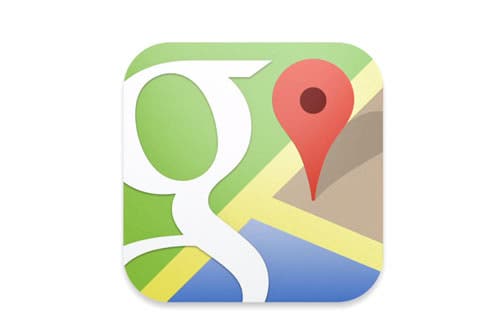 The two glaring omissions from iOS 6 are back in the app store!
If Apple's own map app hadn't debuted to such dismal (and in my experience warranted) reviews, perhaps
Google Maps
becoming available as an official app wouldn't be such ground-shaking news. However the fact of the matter is that now that Google Maps is available once again for iOS as a free app, it's apparent who has the best grasp on how to create the most effective and finessed map app. In fact, early reviews seem to concur that the Google Maps app for iOS even outperforms the same app on Android.
With turn-by-turn vocal directions, super-fast interactive speeds and a sleek and minimalistic new interface, the Google Maps apps has instantly vaulted to the
top of the list
of the App Store's free apps. The Google map app shines in every way, except for the fact that as of yet, it does not have direct access to our contacts, though I'd expect this to change, perhaps as soon as the first update. Also, unlike Google's Gmail and YouTube apps, Google Maps isn't a universal (iPhone as well as iPad) app yet, but I expect that to change before long as well.
Now, with the release of Google Maps, close on the heels of Google's completely redesigned
YouTube app
, we iOS users have two of our favorite apps back, and ones that were most sorely missed from iOS 6. In terms of these apps being redesigned, I'd say that while navigating the new apps isn't always obviously intuitive -with Google introducing more swipe based gestures for instance than some users may be accustomed to, nonetheless Google's new line of iOS apps are easy to pick up and get familiar with pretty quickly!
I personally love the new and complimentary designs Google has adopted with these new iOS 6 apps, and not just with Google Maps and YouTube! If you haven't yet tried out the new, official
Gmail app
you don't know what you are missing (I use mine
many
times a day) and you'll be pleased to know that once you start to become comfortable in just one of these new iOS Google apps, you will become comfortable in all three as there are a great many similarities between them once you get the hang of things.
The new trio of Google iOS apps are all available free of charge in the app store now.
---
Apple's Choice: Best of 2012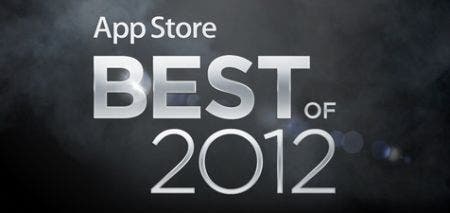 The best of the best, according to Apple, of the uniquely amazing year that was 2012! It's no small feat to be selected by one of the planet's most influential and popular companies as "best" from
oh-so-many-thousands
of candidates as the best of 2012! So if you are looking for a new game, musician, movie or book to check out, take a look at the list below for some of 2012's most
notable winners
:
---
And the cycle continues: Rumors swirl around the impending release of the next generation iOS devices, as prices for the iPhone 5 get slashed.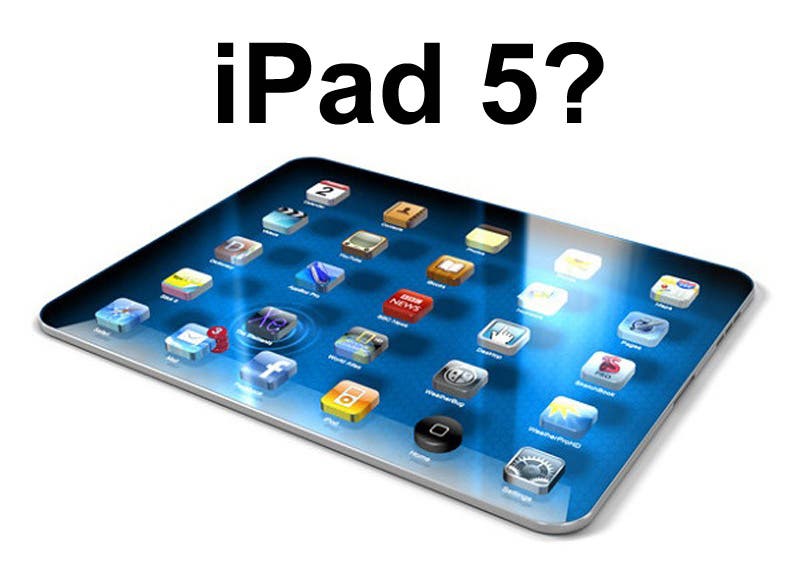 Sure, the above image is just a
concept
, and not likely to be what the new iPad will look like, but that doesn't mean that new versions of the iPad, iPhone and yes, even iPad mini, aren't just around the corner.
Rumors
are already makingthe rounds in the press circles about a quite possible spring release of new iOS devices. And if not in the spring, I think it's safe to say we will see a totally refreshed lineup of iDevices by the fall, possibly even in a wider selection of colors too! What changes can we expect to see? Well of course, it is hard to say at this early date, but I would speculate that for sure, we will see an iPad mini with Retina Display (don't act
too
surprised, you
had
to know it was coming soon!), and it's also quite possible we will see a radical shift in design of the 9.7" iPad to something more akin to the iPad mini's form-factor. I also wouldn't be surprised if we finally see a wider selection of colors appearing, at least for the iPhone 5S line, if not for the new iPads as well.
While all of this is as I said, just speculation at this point, it is based on information from
relaible sources
. Stay tuned to iPhone Life and we'll keep you up to date on all the latest as the new technology emerges.
Meanwhile,
Walmart slashes prices of the iPhone to just $127.00
with a 2-year contract. That right there should tell you something! It's not just the generous nature of Walmart's heart that has the prices of iPhone 5s dropping so fast! I think it's just another indication that a new iteration of the iPhone line is en route, and before too long.
---
Gifting apps is enabled once again in the app store app.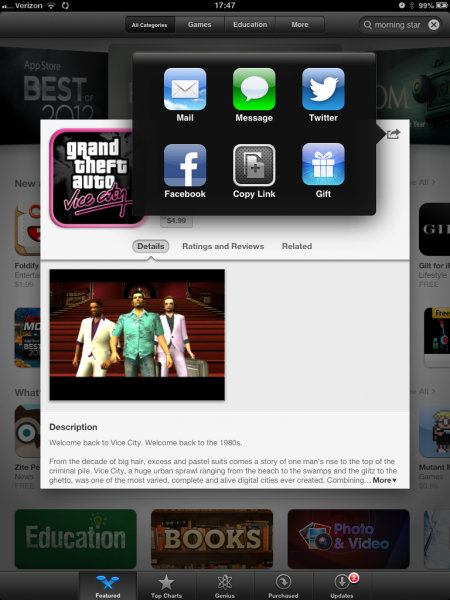 The ability to gift other people iTunes App Store apps may have been a minor feature that had as of recently been ommitted from the App Store, but it's back now and just in the nick of time! While the ability to gift family and friends apps never went away from the desktop version of iTunes, it did disappear from the iOS app for a period of months. I for one missed it and I'm glad to see this convenient feature make its return just in time for the holidays! Now gifting apps is once again as easy as selecting the app, buying it and sending an email!
---
I want to thank you all for reading and wish you all happiness and safety during this amazing time on Earth! And stay tuned to iPhone Life for all the latest and greatest in the world of iOS!