By Dig Om on Fri, 08/03/2012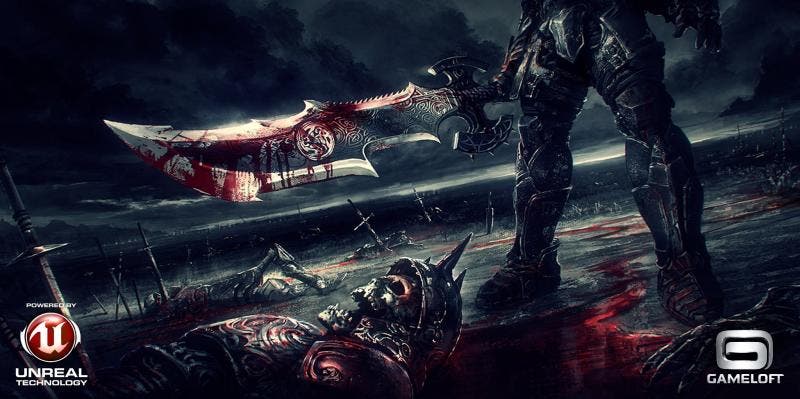 It's a unique move on the part of the French game designing company Gameloft, and an ingenious marketing strategy. Yesterday they dropped a hint on
their Facebook page
in the form of a wicked screenshot, of their soon-to-be-released mobile game. While they provided few details, they did invite followers to guess what the game is, noting that a clue to the name of the game, as well as the storyline, could be found within the image. Additionally, they opened up voting as to whether they should release another teaser image or a video trailer. I vote trailer!
While the
rumor
is that this mystery game will be available for iOS early 2013 I still have no official confirmation of that. Stay tuned, I'll get back to you with more details as soon as I learn more.
It's exciting news for gaming fans. Could a God of War/Infinity Blade hybrid be on the horizon? Will it be titled "
Wild Blood
" as is being speculated and as a trademark points towards? And when exactly can we expect to see this game drop? I'll certainly keep everyone posted!