By Dig Om on Thu, 05/31/2012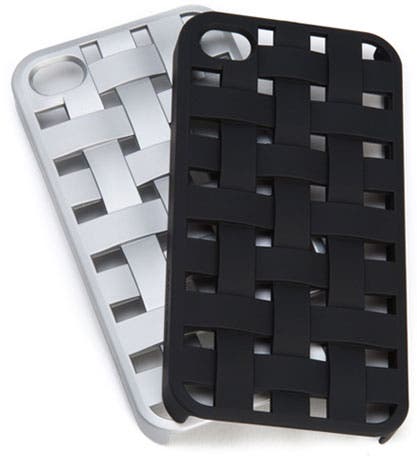 In the ever-so-crowded field of cases and folios for iDevices it's an understatement to say that it can be a challenge for one brand to stand out from the crowd. To that end, X-Doria is a company that has created a unique and varied product line-up, products that appeal both to a sense of touch as well as a sense of visual aesthetics. In fact, the X-Doria line of cases are a tactile sensation, from their leather and felt constructed iPad folios to their seemingly woven, polycarbonate Engage Form for the iPhone, and their Widge iPad case for kids, made of a plush, silky foam. X-Doria has crafted a standout line of products that creatively encompass the elegant and the unique and are a pleasure to the touch.


With design offices in beautiful Santa Monica, CA it only seems natural that a company would be influenced by the ocean's proximity, as is the case with X-Doria, whose name means "from the sea" in the Greek tongue. The "X", according to X-Doria's head of design Brian Harrington represents a more aggressive design style, suited for today's active and on-the-go lifestyles. In the case of X-Doria, the "X-factor" is working well for them, as they have done an excellent job at making a name for themselves and establishing themselves as "not-just-another" case manufacturer. As Harrington stated, "The market is certainly crowded, so to stand out we focus on unique materials, like the high-quality felt in our Felt Folio, and unique 3D shapes like the woven pattern of our Engage Form."


Formed four years ago, X-Doria has expanded their line-up to include a diverse array of alternatives for someone looking for a quality case with a different flair When I asked Brian about which was his personal favorite product in the X-Doria catalog, he didn't hesitate to say: "By far, my favorite case is our Engage Form for iPhone 4S.  It is a hard polycarbonate case but the pattern looks like the plastic was hand woven.  It's very cool."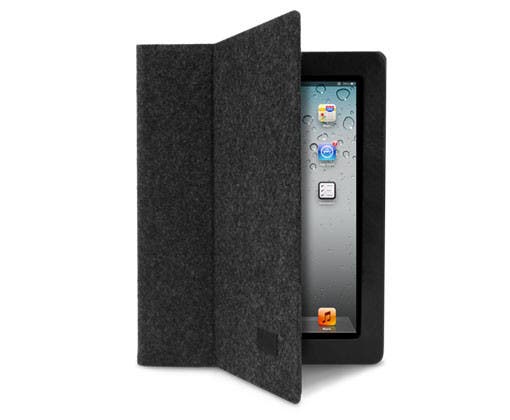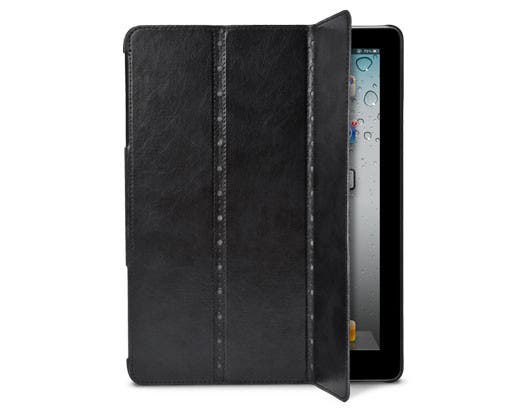 Master your iPhone in one minute a day:
Sign up to iPhone Life's Tip of the Day Newsletter and we'll send you a tip each day to save time and get the most out of your iPhone or iPad.

Personally, some of my favorites also include the felt Dash Folio ($50.00) and the leather and polycarbonate SmartStyle ($60.00). The Dash Folio Felt is one of my favorite cases, it appeals to me on a deep sensory level, with it's dense and plush, grey felt exterior and its leather-like interior. I love the way the inside of the front smart-cover of the Dash Folio Felt also has low-key segmented ridges that serve as brackets to stand your iPad upright at various viewing angles.

The X-Doria SmartStyle case features a classic style with a refreshing newness to it. The leather smart-cover has a retro, wingtip styling and the backing has a frosted, matte feel to the protective hard-shell, which also has strategically placed braces that catch the traditional folding cover and hold it in place for upright viewing.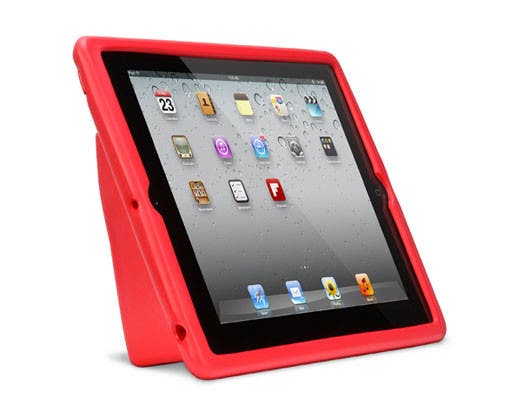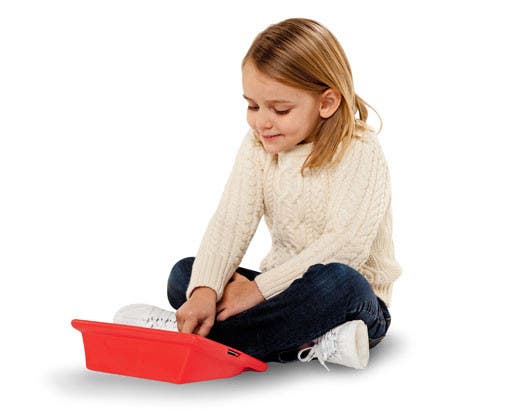 In addition to these items, X-Doria's selection also includes the one-of-a-kind Widge, an iPad case for children. The Widge ($50.00) is a virtually unbreakable case that will protect an iPad from shock quite nicely, while also giving young, smaller hands, age appropriate, ergonomic handholds. According to Harrington, "feedback from parents has been great!" The case feels like silky, solidified Play-Doh, I can imagine a young person enjoying playing with the case by itself, much less with an iPad encased in it. The Widge also serves as a convenient stand for the iPad. If you have a child and are looking for a great case for them, consider X-Doria's child-friendly Widge.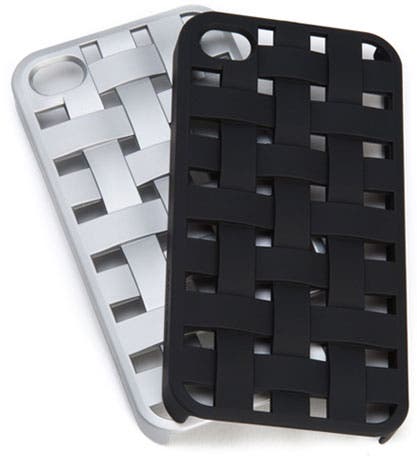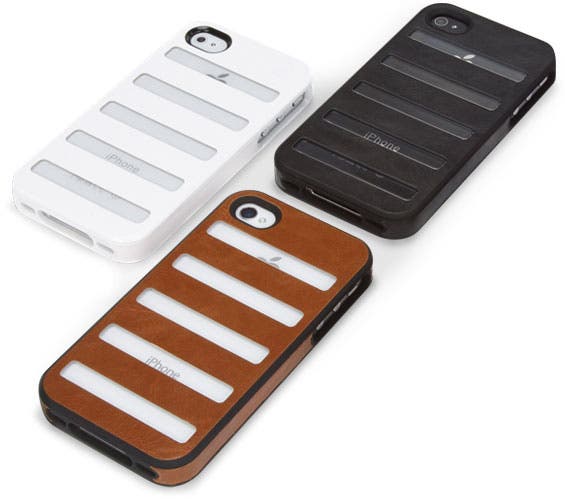 Rounding out the X-Doria line are the Engage Form iPhone cases and Dash iPhone cases. Both make good on X-Doria's promise to provide functional and reliable iDevice protection, while delivering a product that just feels so good in your hands! The Dash iPhone cases ($30.00) feature a slatted look, which allows your iPhone to shine through, and the tough, shatter-proof, plastic under layer is wrapped with an ultra-soft leather lining. The Engage Form ($25.00) combines a rubberized, soft touch matte finish with a unique woven design that snuggly fits the iPhone. The Engage Form stands out nicely, in a field crowded with choices, and it feels great in your hands!

X-Doria also offers an advanced technology, scratchproof, self-healing screen protector, the Defense Pro ($30.00). As Brian said, "Scratches on your screen protector are the worst. To solve this, we realized a second layer had to be added to the screen protector that could reform when scratched.  So you have a PET shield to prevent scratches to your phone and then a soft layer to keep the screen protector crystal clear."

Overall, the X-Doria product line impressed me with its understated attention to detail and innovative take on some very popular, classic iDevice designs. In fact, I would definitely suggest visiting the X-Doria website to see their great offerings for yourself, as I've only been able to touch on a handful of their innovative products (which also include the Campfire, the Sleeve Stand and the Drive-In) here in this article. From styluses ($10.00) and screen-protectors, to superior quality iPad, iPod Touch and iPhone cases, I highly suggest that anyone on the lookout for a great product in designs that are uncommon and creatively outstanding, check out X-Doria online.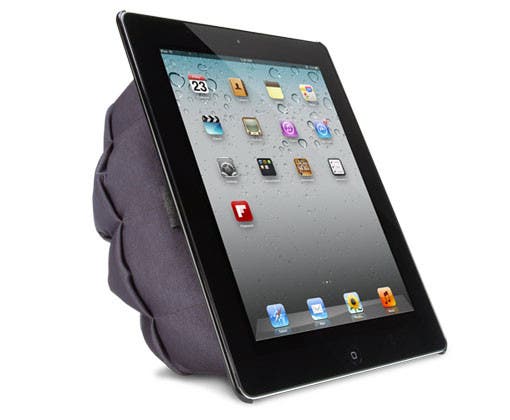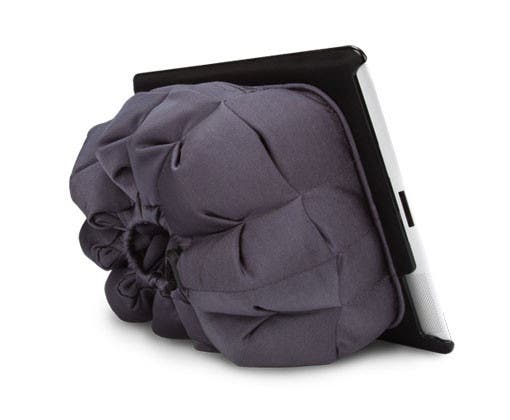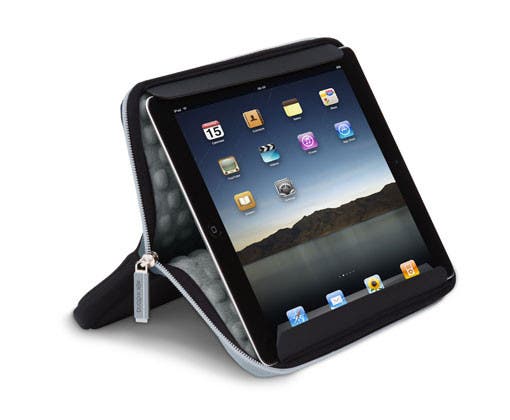 As always, thank you for reading!