By Dig Om on Tue, 10/29/2013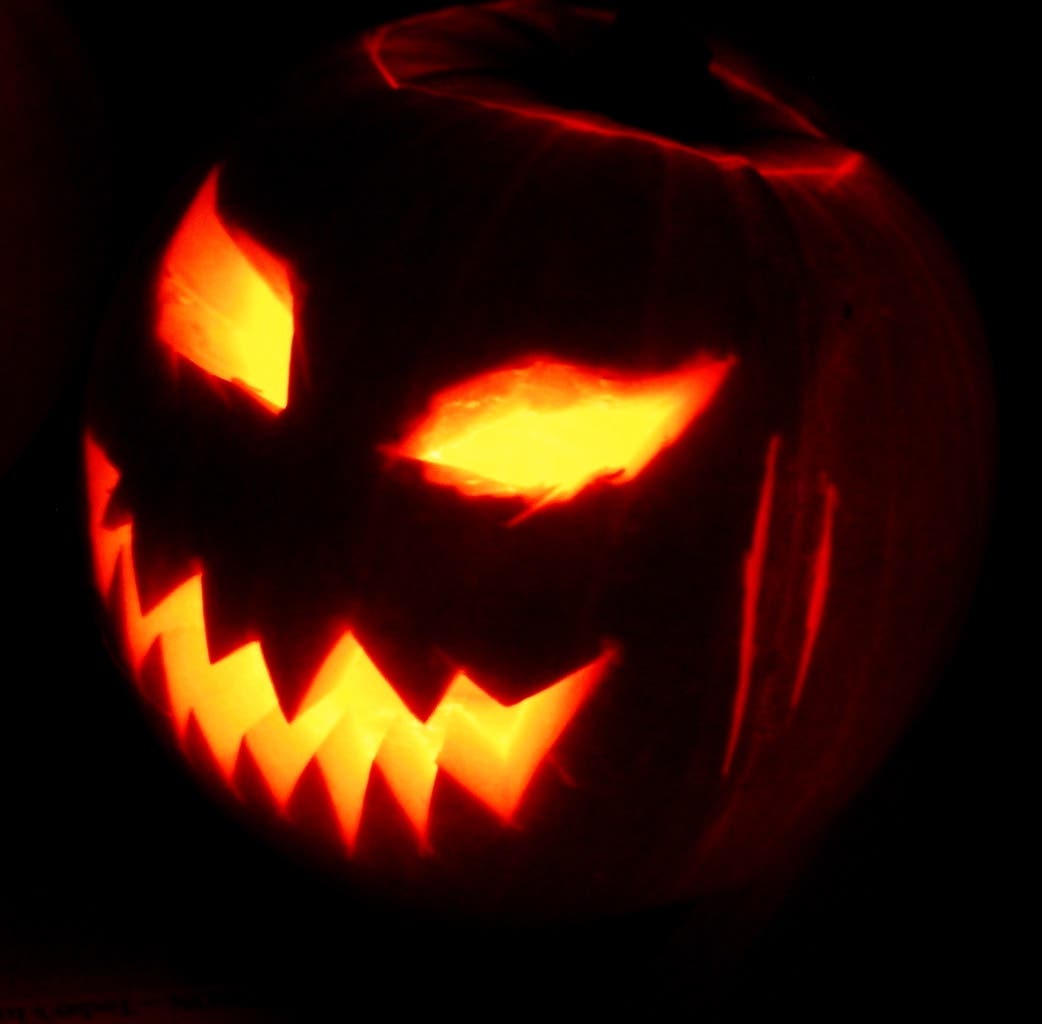 Halloween is upon us, and among other things, that means it's time for my annual roundup of some of the spookiest iOS games in the App Store. Trust me on this, these games are not for the faint of heart; many of them carry the App Store's 17+ rating for mature themes and graphic violence. If you are looking for creepy games that may scare your pants off and set your adrenaline flying off the charts, read on to learn about some of the more disturbing games on the iOS platform.
Master your iPhone in one minute a day:
Sign up to iPhone Life's Tip of the Day Newsletter and we'll send you a tip each day to save time and get the most out of your iPhone or iPad.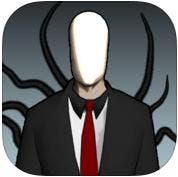 I have a love hate relationship with this game. On one hand it does what it was designed to do, and that is to scare the bejeezus out of you. On the other hand, it's just so maddeningly horrifying that it makes the experience of playing it a very high stress affair. I found myself putting it down often, just to collect my wits and calm down. In fact Slender Rising has got me feeling like I may not subject myself to writing my annual Halloween game roundup next year, as I am reminded of what a very stressful undertaking it can be looking for the scariest games on iOS.
In any case, Slender Rising fits the bill of being one of the most uncomfortable games to play due to its continual shock factor, as you creep around searching for posted warning signs and trying frantically to avoid the stalking Slenderman. This game definitely disturbed me in profound ways. If you are not already familiar with the Slenderman tales, they originated not that long ago as an Urban Legend in the form of a series of memes. The reasons why it is said that the Slenderman chases you are varied; some say he typically preys on children, others say he chases you when you owe him a little something. Whatever the reason, when you have him stalking you, messing with your mind and senses... well, it's just not a very pleasant experience. The soundtrack and special effects don't do anything to soothe one's nerves either. With heavy foot falls, gasping breaths, and more, this game is excellent and conveys the horror with spine-tingling effect.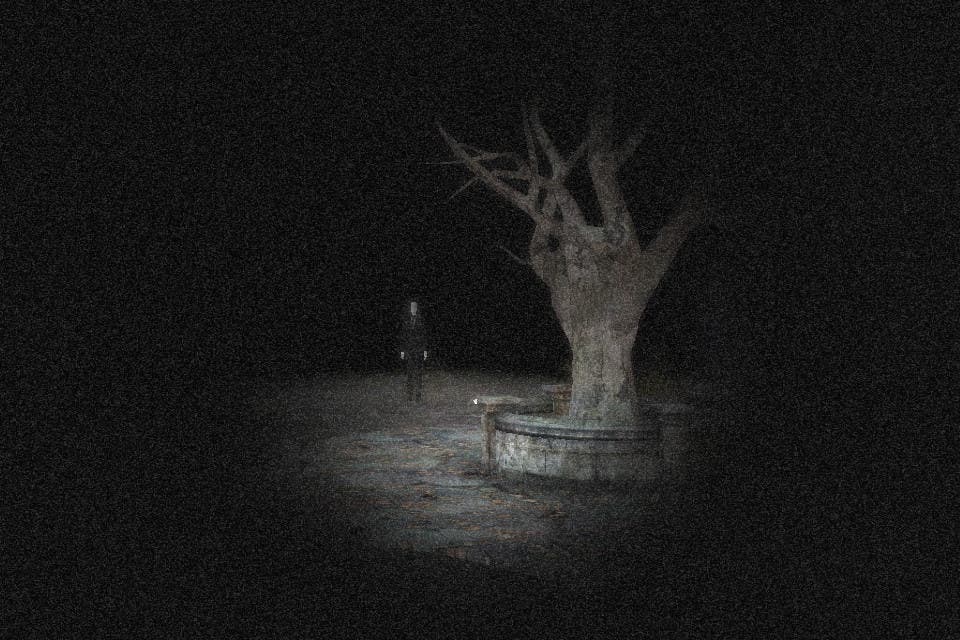 In a nutshell, if you have a fearless spirit, enjoy getting yourself sacred half-crazy, and enjoy a great, scary video game I say: Rest assured, Slender Rising will have you gasping for breath and praying for escape, even though in reality, all one has to do is put the iDevice down.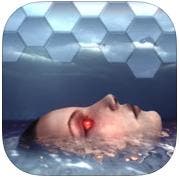 Indigo Lake has to be one of the freakiest, most disturbing titles I've played on iOS. Honestly, I have a hard time playing this game. It's THAT unsettling. In fact, when I do play it, I try to play it during the day, in a brightly lit room, preferably with other living humans nearby. Playing this game at night is just too chillingly terrifying for this gamer, I've tried!
In Indigo Lake you are following clues to unlock a mystery within an environment that is ripe with paranormal activity. You have a handgun, a 4x4 jeep, smart glasses à la Google Glass and of course, what's left of your wits.
This first person RPG was just plain upsetting for me. The level of tension was too much. The soundtrack alone is enough to give one heart palpitations, with its mix of Hitchcock-esque theme music and the sounds of high pitched ghostly chatter—low growls that sound like the dead trying to claw their way from beneath the earth; groans and moans that reminded me of what it must sound like to hear a parent weeping who has just lost a child; and wails of despair that sound like babies being tortured. Like I said, it's a pretty psychologically twisted game. But it's a great Halloween thriller, that's for sure.
As if the soundtrack wasn't intense enough, your wits will be tested as you explore an environment where ghoulish apparitions are liable to appear anywhere and without warning. From a ghostly hand moving a Ouija board to spell out "Die You!" to the ghost who suddenly appears in front of you only to commit suicide before your very eyes, to the gray hands that appear instantly and momentarily over your eyes, blinding you to your surroundings, this game may not be heavy on gore bit it does deliver an unhealthy dose of paranormal terror.
If you think you can handle a high suspense and shock factor, Indigo Lake is a must have.
3. Limbo ($4.99)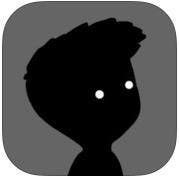 "Uncertain of his sister's fate, a boy enters LIMBO…" And with those words, this simple and sinister side-scrolling game begins. With no explanation, you are left to fend for yourself in a dark and twisted netherworld where your path is littered with all sorts of oddities, life-threatening obstacles, and fly-infested, rotting corpses—all rendered subtly in silhouette.
This game isn't a terrifying, blood-curdling experience like Indigo Lake or Slender Rising. It is, however, an ingenious journey through a creepy and eerily mysterious landscape filled with challenging gameplay, riddles and puzzles. In fact, Limbo is really just one big puzzle-solving, mystery adventure. This unique game incorporates many physics-based challenges and often times, you will look back on your puzzles and challenges and find yourself saying, "Well, that was obvious!"
Limbo has met with huge critical acclaim and if you haven't already checked it out, I would highly recommend it. I wouldn't be surprised if it were a contender for Apple's coveted 2013 Game of the Year award.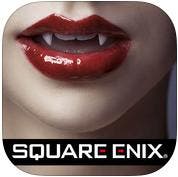 I LOVE this game! I've previously reviewed it and its definitely one of my favorite new games of 2013 and also one of my favorite games in this Halloween game roundup, though I'd say that it's also the least scary, as far as edge-of-your-seat , someone-is-right-behind-you thrills are concerned.
This visually stunning title from renowned game development studio Square Enix is unique and outstanding in many ways, not the least of which is the fact that Bloodmasque let's you photograph your own face in a variety of expressions and superimpose it upon the skull of the character you play.
Set in 18th century Paris, you play as a half-breed (half human, half vampire) vampire hunter. Along the way, you will join forces with others from the Hunter's Guild as you  desperately try to stave off the looming Vampire armageddon. Gameplay is a combination of strategy and tap and swipe battel engagement. Graphics, as you would expect from Square Enix is superb. Bloodmasque is an excellent, RPG that has an extremely strong storyline, and simple and intuitive controls. I'd highly recommend this game to anyone looking for a great action-RPG, regardless of time of year.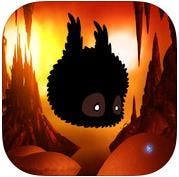 This freakish game is a fun, rather psychedelic side-scroller set in an unsettling atmosphere of foreboding and understated menace. While not nearly as graphically gory as some of the other games featured here, Badlands definitely has a very sinister undertone to it; even though it is at first glance a lighthearted game.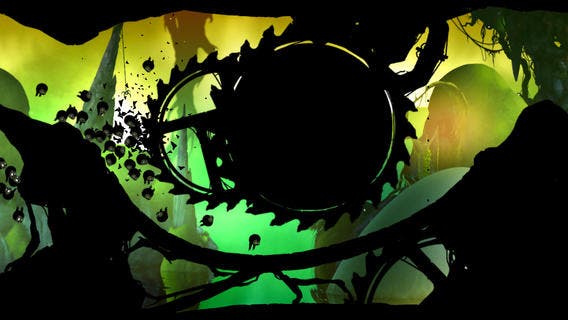 Badland places you in an environment that reminds me of the stuff nightmares are made of, with an assortment of bizarre-looking creatures staring out at you from the backgrounds. Badland also brings with it simple, intuitive gameplay, as well as excellent sound effects. In fact, the sound effects go a long way toward conveying a certain "gross" sensation as your character's body goes splat, gets smushed between spinning blades, or squashed and popped open beneath falling boulders.
Badland will send you on a trippy adventure through a bizarre world frought with peril, where timing your tapping is everything, and things just get stranger and stranger as you progress. A winnner of multiple game awards, Badland is definitely one not to miss out on!