By Dig Om on Thu, 08/30/2012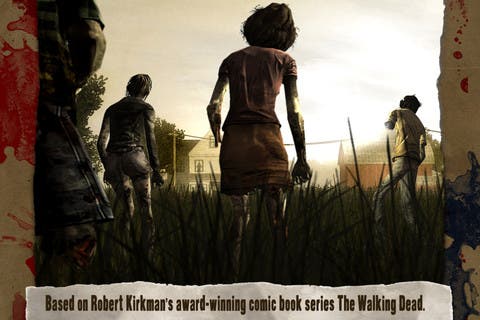 Master your iPhone in one minute a day:
Sign up to iPhone Life's Tip of the Day Newsletter and we'll send you a tip each day to save time and get the most out of your iPhone or iPad.
Welcome to my Game Review column, featuring the hottest, best-selling new games in the App Store! As the end of the year approaches, and the holiday season draws near, I'll be publishing regular, detailed reviews of some of the best, most original and most unique new games to hit the App Store. Hang on tight, cuz we are in for an onslaught of great new games over the next few months!
This week's featured games include:
* The latest Unreal Engine powered game, Horn. 
* The unique and immersive adventure, The Walking Dead. 
* The latest chapter in the Eternity Warriors saga, Eternity Warriors 2.
---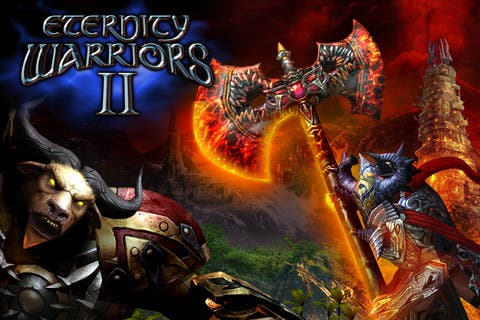 Let's start with Eternity Warriors 2! Sitting at the top of the Apple Store charts, this second installment in the E.W. franchise brings new challenges in the form of new monstrous demons, bosses and challenges, as well as greatly improved graphics and gameplay. Taking place 100 years after the first Demon War in Northern Udar, bring a whole slew of new developments to the table, in the world of Eternity Warriors. If you've never played Eternity Warriors 1, this new chapter will be pure magic, and if you have played E.W. 1, this game will be a most welcome continuation of, and improvement to the saga! I've played both E.W. 1 and E.W. 2 and I can attest to the fact that E.W. 2 isn't just the same game with a new name. E.W. 2 has taken the game to a whole new level. This is definitely one of the best dungeon crawlers out there, with superb graphics and smooth gameplay. The scenery (not that you'll get much of a chance to admire it as you fight for your life against the demon hordes) is top notch and the demons themselves are... well, demonic! The blood will spurt and the magic will fly as you call upon all your resources and skills to deal with wave after wave of successively more challenging adversaries and bosses.
While E.W. 2 is free to purchase it of course has ample opportunity to spend real world cash on upgrades if advancing faster is your thing. Otherwise, good old' sweat, blood and quick reflexes will have to see you through the increasingly difficult battles. The controls for Eternity Warriors 2 show a marked improvement over the first iteration of the game, as do the visuals. If you have already tried out E.W 1, I would certainly suggest you give E.W. 2 a chance, I think you will be pleasantly surprised!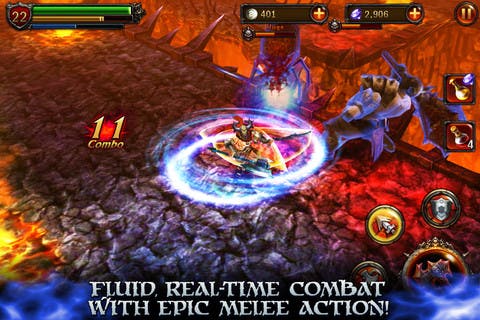 This dungeon crawler is a must for any fan of the genre. My only wish with this game is that you could select different characters to play as. It would be nice if there were a female warrior and perhaps an elvish character too.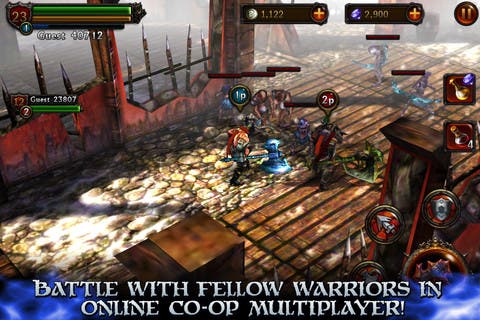 I give this game a solid four out of five stars.
Eternity Warriors 2 is available for free from the Apple App Store! Go check it out!
---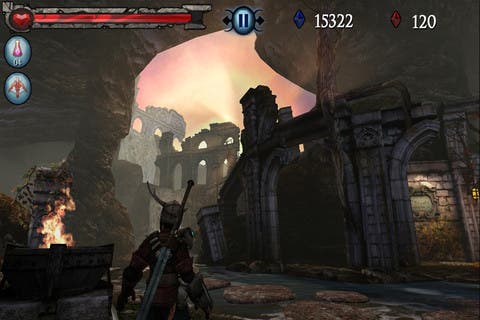 Next up: Horn.
Ah, as usual, games built with the Unreal Engine never cease to amaze me. With Horn, the latest game to hit the App Store that was built upon the Unreal Engine, we have a Zelda meets Infinity Blade type puzzle solving adventure. This RPG takes you to a land that has been devastated by some unknown curse and it is up to you to right the wrongs, set the mutated creatures free and return your homeland to its former glory and grace.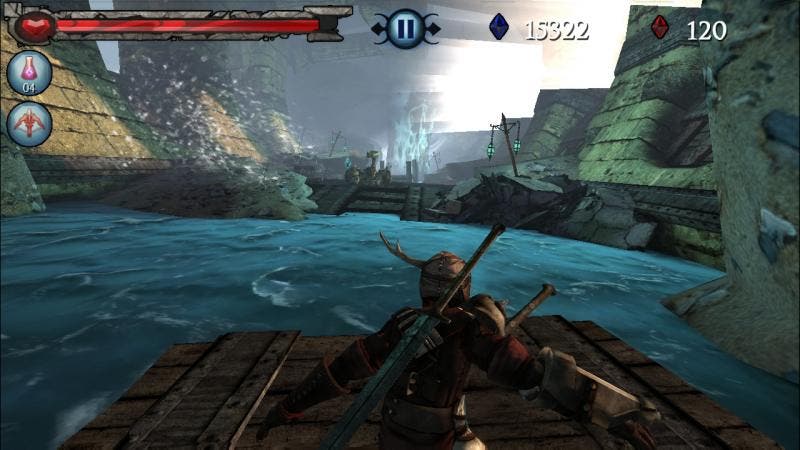 This game features a great balance between riddles and puzzle solving that will keep your mind engaged, and hack and slash gameplay that will keep your adrenaline pumping! Throw in an element of archery and the great free roaming open environment and you will see, Horn is an instant classic, not to be missed by any true game enthusiast.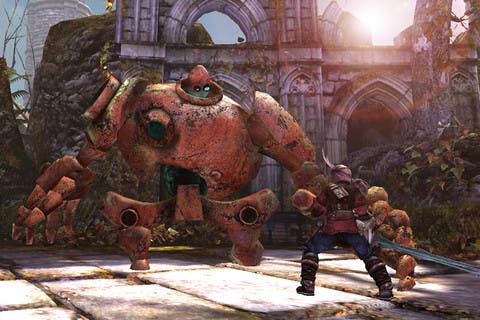 And the graphics! The graphics for this game are on par with Unreal Engine's best games ever. The attention to detail, light and all sorts of subtle nuances and visual elements truly elevates this game above the rest. I do believe this game will become one of the year's run-away hits and will be a hot seller this holiday season unfolds.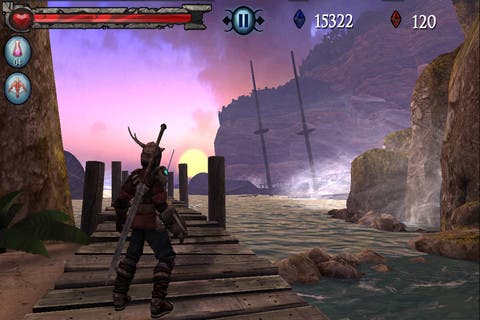 I've got a lot of games on my plate to review right now and I can say this, Horn is a game that keeps drawing me back and when I'm too busy trying out other games, I find my mind drifting to the adventures awaiting me when I get a chance to pick up where I left off in Horn.

Available for $7.00, Horn is a clever game that will test your gaming skills in a variety of ways and I give it 4 out of 5 stars.
---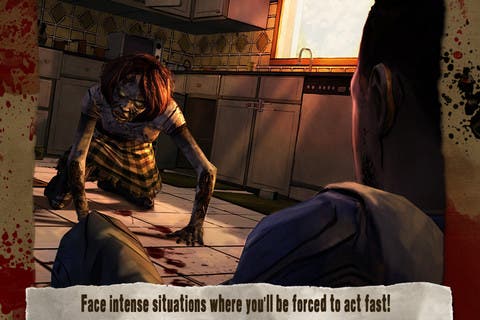 And last, but DEFINITELY not least is a game that has already been making huge waves and comes to iOS after already being a smashing success on desktops and as a comic series. If you haven't already gone and downloaded this game, let me tell you about The Walking Dead.
Even if you haven't purchased this awesome, unique, and visually outstanding game yet, you've still likely heard of it. The Walking Dead is a whole new take on the zombie genre. While you will find yourself struggling to survive against the hordes of the roaming undead, this game is so much more than a traditional zombie shooting fest.
Think of The Walking Dead, as an episode of the TV series, in which you are transported into that alternate reality, and like the characters in those bleak situations, your decisions made in the moment, affect the outcome of the rest of your experience. Like those Choose Your Own Adventure books, you determine your own destiny, and no two gamers' experience can be exactly alike. With lots of intriguing dialogue and great character development, The Walking Dead will not only make you care about the others in your straggling band of survivors, but will make you consider everything they say to you very carefully. This highly interactive game will also make you consider carefully, what you say to the others in reply, as their relationship with you can be easily influenced by your words. Will you be an honest hero, or a suspicious character that is antagonistic and prone to go cause trouble? The choice is yours.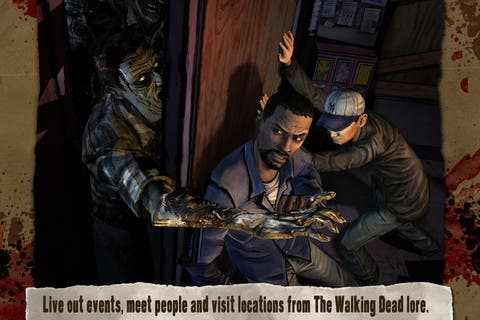 Besides being an all around great game, this unique adventure features a black man as the lead character whom you become, as well as a strong cast of women and other minorities which not only lends some realism to the fact that this all takes place in the Georgia area, but is also a refreshing change from a world of iOS games that can't make any great claims to being all that racially diverse when it comes to the leading main character.
While not a frenetically paced game, The Walking Dead will draw you in and with a vicarious edge; make you feel like you are one of the survivors of the zombie apocalypse, whose split second decision will determine your fate and the outcome of the events that carry you forward!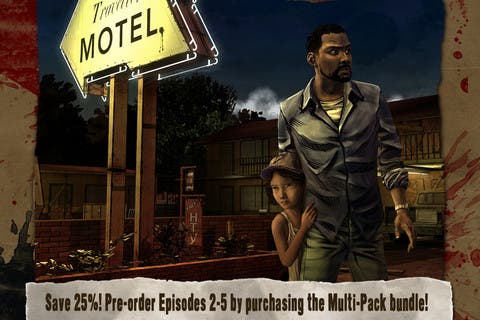 The Walking Dead is available either as individually purchased episodes ($5.00 each) or for $15.00 (a 25% savings!), for all 5 episodes, which are being released one at a time. Currently, on iOS, the sereis is on epoisode two so far, with more to follow shortly. They know how to hook you in, that's for sure!
I give this game 4.5 out of 5 stars!
Tune in for next week's reviews featuring the best of the best of the new games to hit the App Store!