By Dig Om on Tue, 01/15/2013
Master your iPhone in one minute a day:
Sign up to iPhone Life's Tip of the Day Newsletter and we'll send you a tip each day to save time and get the most out of your iPhone or iPad.
It seems that I am not alone in my interest in an even larger iPhone or, an even smaller iPad. A recent survey conducted by Change Wave reveals, among other things, that 52% of us would opt for an iPhone with a larger screen if given a chance. In fact, of those surveyed, a solid 27% would buy a smartphone over 5-inches if they could. Reliable rumors are already circulating of protoypes of a larger iPhone in the not too distant future.

Do you hear that developers? It's only a matter of short time before everything will need to be a "universal" app capable of operating equally well on either an iPhone, iPad or whatever this yet-to-be-seen, hybrid of the two is called. iTab? iPad nano? mini mini? iPhone XL? iPhone Maxi? The possible list of names may be long, but one thing seems sure, Apple will introduce a device that is somewhere right in the middle, between an iPad mini and an iPhone 5. Whether it's a small iPad mini or a large iPhone, it's safe to say, "it" is coming.
In fact and in truth, Apple may never release a 7" iPad as both Steve Jobs and Tim Cook have so consistently pointed out. But that doesn't mean they won't release a 6-inch iDevice under a different moniker altogether. I feel a 5.7 - 6.2 inch device (measuring diagonally) would be spot on, and obviously the demand and the interest are there! One doesn't have to look far to verify that.
Image courtesy of Antonio De Rosa
So when will we see this hybrid device? Well, some say, before too long. Especially taking into Apple's ramped up product release cycle, I'd wager it's safe to say within the next two years, at the latest, as an outside estimate. Speaking of upcoming Apple developments, don't even get me started on the fact that folks still believe that the Apple's desktop OS and mobile iOS will always remain distinctly separate and unique. They won't. We already see the walls between mobile and desktop platforms crumbling around us. The debate as to what size device we will use to access this software and network is to an extent, a red herring distracting from the fact that Apple is gradually unifying its operating systems. Soon the only big question will be: What size device do you choose to use to access this OS/iOS ecosystem? Will it be a 21-inch laptop, or a 6-inch iPad, or perhaps a wearable iWatch.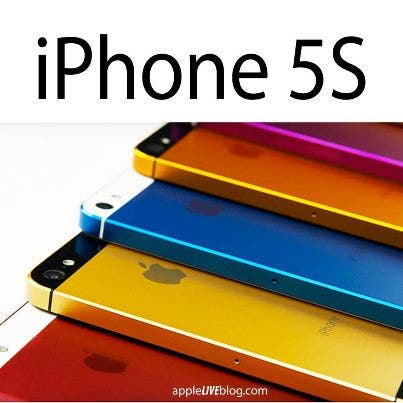 I won't be surprised if we start seeing prototypes of this new, rumored iDevice within the next 23 months or so. As for me, I've used them all: the large iPad, the mini iPad, and both iPhone sizes. I still want something different. Apple is not one to stagnate, and as long as a market is there, they can capitalize on it. Apple doesn't just make one thing, that's not their style, but what they do make, they make exceptionally well. That is what their style, image and brand is built upon. So at this juncture, with their feet so firmly planted in their own, controlled, self-regulated eco-system of operating systems' hardware and software, the future looks nothing but bright, and the horizon nothing but promising for Apple. Stay tuned...