By Dig Om on Mon, 06/25/2012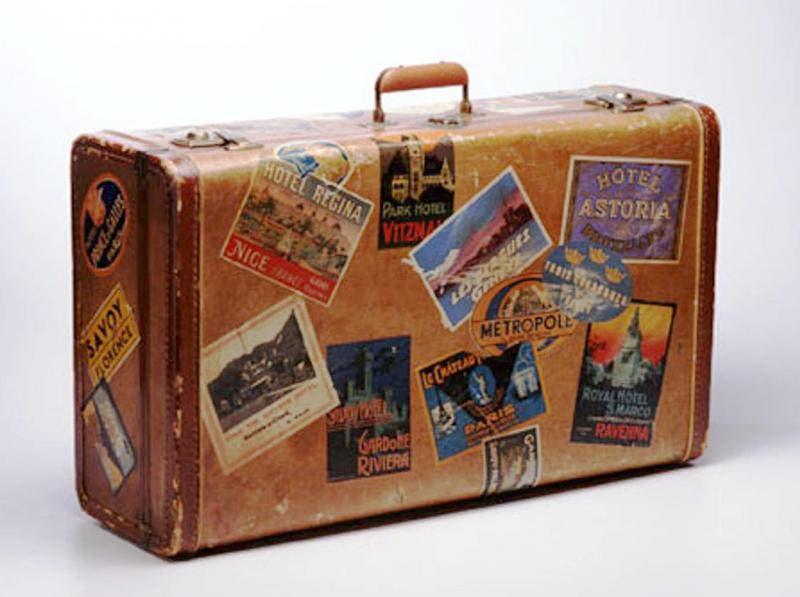 Charging on the go... One of the questions I get most often from folks embarking on summertime adventues with tech toys is: "How do I keep my devices charged while on my travels?"
Master your iPhone in one minute a day:
Sign up to iPhone Life's Tip of the Day Newsletter and we'll send you a tip each day to save time and get the most out of your iPhone or iPad.
That's a great and crucial question! To address that concern, I'd like to introduce to you two handy, affordable and very useful products: the goBAT II portable USB battery charger by Scosche, and the Mojo Armor external battery case by ibattz.
When you are out on the go, especially when traveling, your iPhone's battery power can be a premium commodity. Scosche has come to the rescue with their goBAT II 5,000 mAh lithium-ion battery, capable of charging at either 1 amp or 2.1 amps, depending on which USB port you use.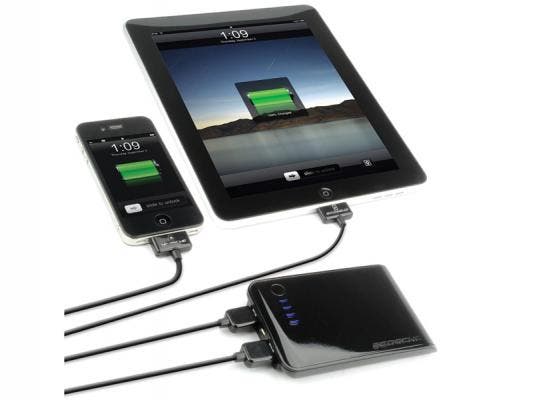 The goBAT II can charge your iPhone as many as 3.3 times, more or less, and your iPad 3 to about 55% of a full charge from a dead state, more or less. I say "more or less" only because whether your iDevice is completely dead -to the point of powering off, plays a factor, as does whether you use your device while it is recharging or not. In my tests I found that if you wait till your iPhone is completely dead before recharging you will get less efficiency from the goBAT II. Instead, with any external battery, I would suggest recharging when your iPhone gets down to around 50% - 30%. External batteries seem to get better performance when they are used this way, for topping off, as opposed to resuscitating from death.
The Scosche goBAT II is a compact, lightweight battery, about the size of a deck of playing cards or a pack of cigarettes. It has 4 blue LED lights that indicate its level of charge. The option to choose between 1 amp charging or 2.1 amp charging is a nice feature since an iPhone draws less energy to charge. If you plug the iPhone into the 2.1 amp USB port it will charge a little faster than the 1 amp port, for those times when you need to juice up quickly and then be off.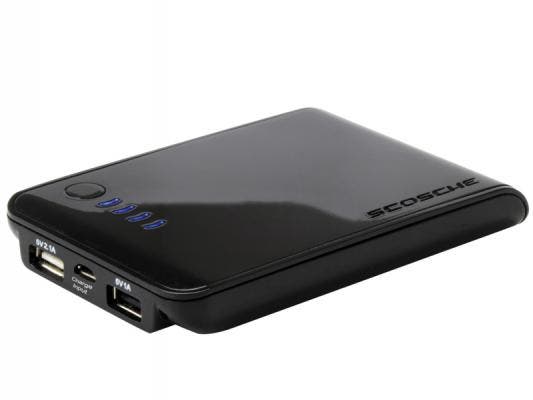 The goBAT II can easily fit in a pocket and it's no problem at all to slip it into a backpack or satchel so that wherever you are you can count on having some extra iDevice charging power without having to rely on a wall socket. I've grown very fond of my goBAT II and having tested it in camping situations off the grid, I can testify to its useful handiness. If you are looking for a convenient way to charge your iPhone or iPad on the go, look no further! The goBAT II is a powerful little energy source that will last for hundreds and hundreds of recharges and won't leave you without power when you might need it most!
The goBAT is very reasonably priced at $60.00 and is available at Scosche.com.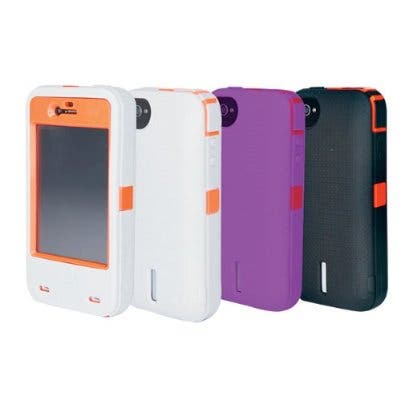 Now, for the traveler looking to combine an external battery pack with a rugged protection iPhone case, look no further. The ibattz Mojo Armor is what you would get if you combine an Otterbox Defender case, (which I know so many of you are already familiar with), with a 1,700 mAh battery pack. The ibattz Mojo Armor comes with two 1,700 mAh battery packs that are interchangeable, so if one runs out, you can swap it out with the second battery pack, for a total of 3,400 mAh of recharge power. And since there are two smaller sized batteries as opposed to one large battery, your ibattz case won't be too bulky or cumbersome.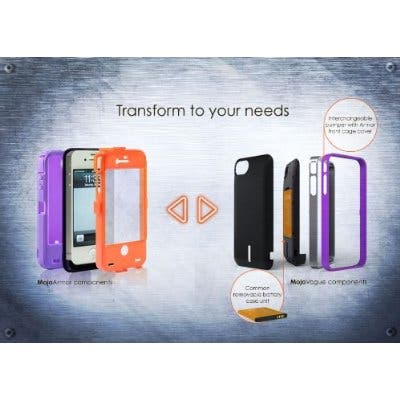 In terms of heavy-duty protection, the ibattz offers solid, reliable and dependable protection from shocks and debris. It's not as rugged or precision crafted as the Mophie Juice Pack Pro, but it's also a lot lighter in weight, provides more overall recharging power, is more compact and cost a whole lot less too. The level of protection and construction design are very similar to the popular Otterbox Defender and if you are familiar with that case, you know it's a tough case with a strong reputation for having saved the life of many an iPhone.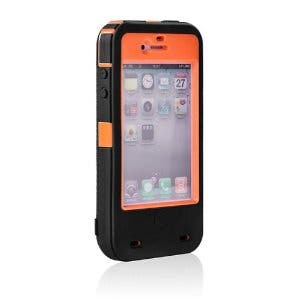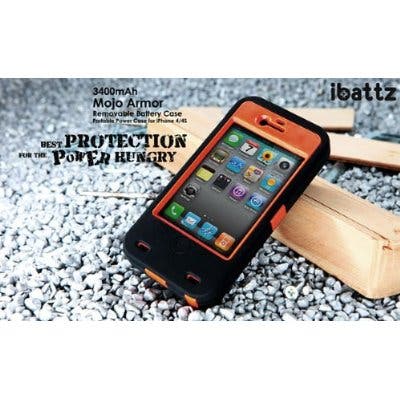 The ibattz is available in a variety of colors and is an excellent option for anyone looking for a protective case that will also conveniently, double the battery life of your iPhone, without breaking the bank. The ibattz is available at Amazon.com at the great low price of $100.00.
Each of these alternative charging solutions is rated to be a reliable charging source for about 500 full discharge cycles, which in many instances means that your back up battery might just outlast the life of your iPhone, since many of us are ready for an upgrade within 2 years. Whether something like the goBAT II or something like the Mojo Armor is best for you, rest assured, with either one of these options you will be good to go for that long transcontinental trip or weekend camping adventure, or whatever situation you may find yourself in where you need a trustworthy source of back up battery power for your iDevice.