By Dig Om updated on 06/17/2013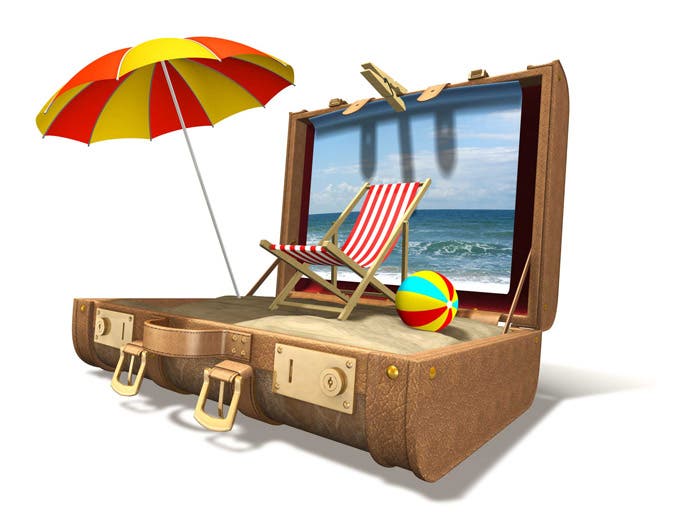 Get ready for your summer travels with this checklist of great adventure-proof and travel-ready gear! Summer is here and the time is right for outdoor adventures, exciting travels, lazy days by the water, and enjoying the company of friends and family. To help you make full use of your iDevices during your summer escapades, I've rounded up some top gear, just in time for Father's Day too (hint, hint).
Bluetooth Headphones
A good pair of Bluetooth headphones go a long way to enhance our iDevice listening experience and immerse us fully in our iOS apps. They also allow us to enjoy our iOS entertainment in a self-contained fashion, sparing those around us from whatever we happen to be bumping. With no cumbersome cables to limit our freedom of movement, Bluetooth headphones are the perfect companion for summer travel and adventures with family and friends.
Master your iPhone in one minute a day:
Sign up to iPhone Life's Tip of the Day Newsletter and we'll send you a tip each day to save time and get the most out of your iPhone or iPad.
Scosche's RH1060 Over-the-Ear Headphones ($199.99)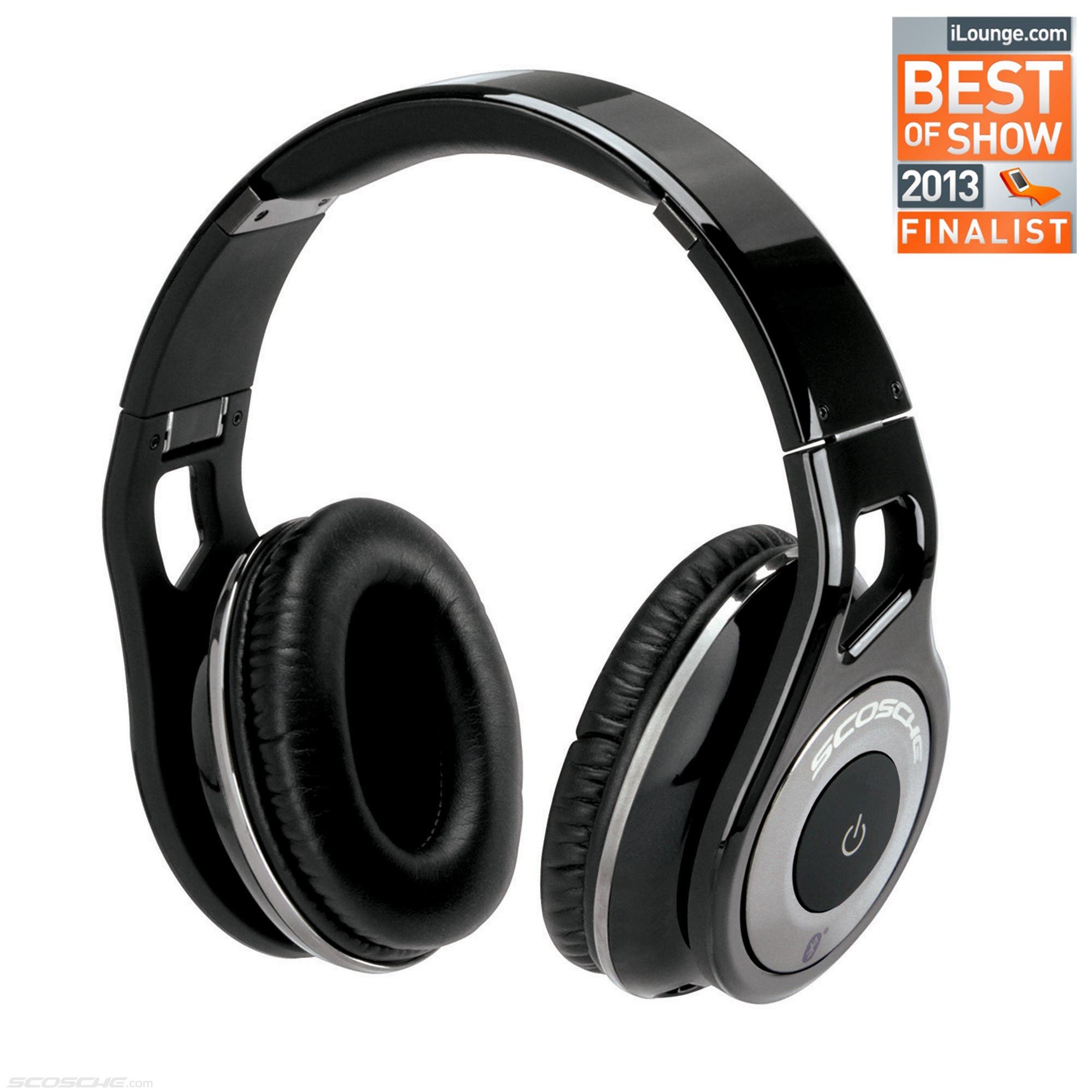 The Scosche RH1060 are some of the best headphones I've come across, Bluetooth or otherwise. These cans are a true audiophile's delight! The RH1060 are known as "reference grade" headphones, meaning the precision and accuracy of sound they create is as close to true to life as you can get. The fact that these headphones are Bluetooth is amazing considering their exceptional sound with concussive bass, crystal clear midrange, and soaring treble. And like all Scosche iOS-compatible products, they are also made exceptionally well.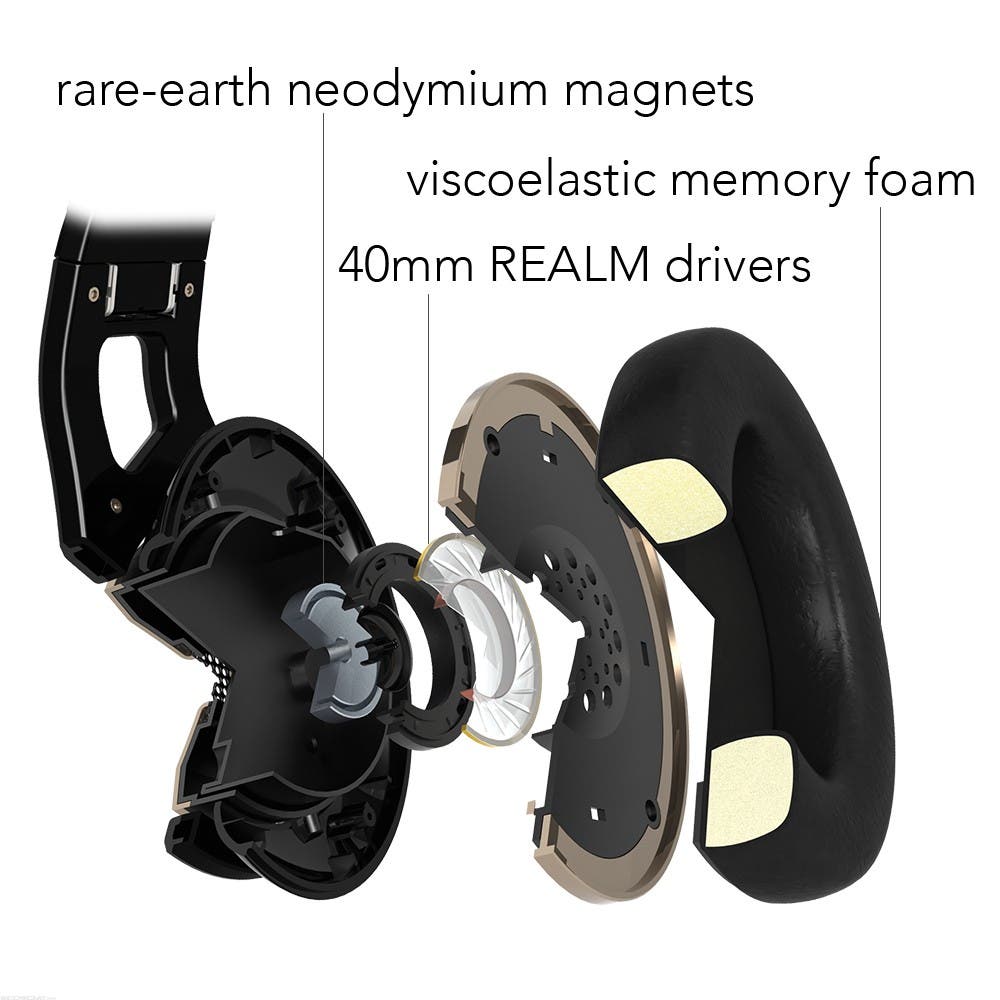 The Scosche RH1060 seem capable of taking a lot of wear and tear. With shatter resistant plastic and stainless steel, these are the perfect, self-contained, portable sound studio. These headphones may seem pricey at first glance, but as many audiophiles know, they are actually very reasonably priced for reference grade headphones that are also Bluetooth compatible. The RH1060 are perhaps the best Bluetooth headphones on the planet right now.
They are  equipped with a mic and playback controls for the ultimate in hands free operation. You'll also receive both a hard shell and soft shell carrying case as well as an optional cable with 3.5mm jacks for use if the headphone's battery is ever low.
Outdoor Technology's Tags in-ear headphones ($64.95)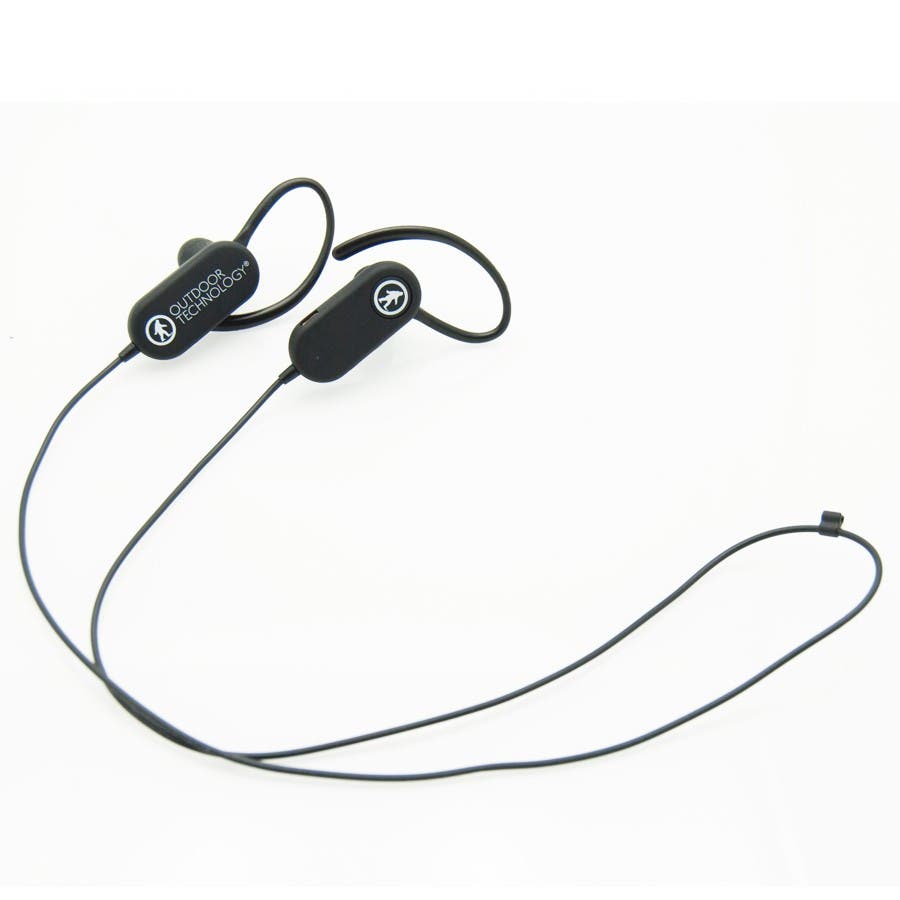 Outdoor Technology Tags earphones allow for the ultimate in mobility on your summer adventures. Along with the basics, such as built-in mic and volume control, these earphones also come with convenient ear clips so you can focus on the trails ahead instead of worrying about whether or not your earphones are about to fall out.
With impressive sound for such petite Bluetooth earphones, the OT Tags are one of my favorite choices for Bluetooth tunes and entertainment on the go.
Waterproof Cases
Not all waterproof cases are created equal. Some are definitely better than others. Some are bulky affairs or fall into the category of part-time use cases if you can't charge your iDevice while using it. For me, a waterproof case ought to be as minimalist and low profile as possible. With growing competition in the sector breeding innovation, the options are growing. Here is a selection of a few of my top picks for best waterproof protective iDevice cases.
Lifeproof iPad mini frē ($99.99)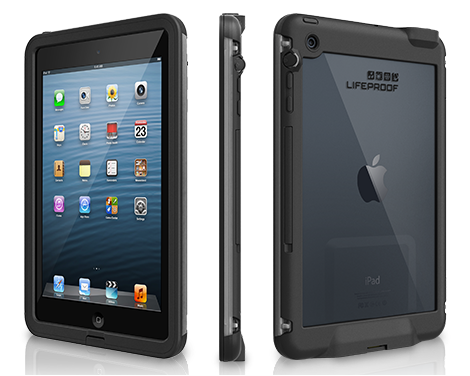 A few years back, Lifeproof revolutionized the iPhone case with its waterproof, shock-proof, snow-proof and dirt-proof iPhone 4 case. Now, they've done it again. The company's brand new iPad mini case is simply the best, most versatile iPad mini case I have encountered. Along with being impervious to most forms of abuse and hardship, the iPad mini frē has an easy-access headphone and charging port. The've designed the shell to take maximize the case's resonance to enhance and amplify the mini's acoustic output. In other words, you might find your iPad mini actually sounds better in its Lifeproof case than outside of it.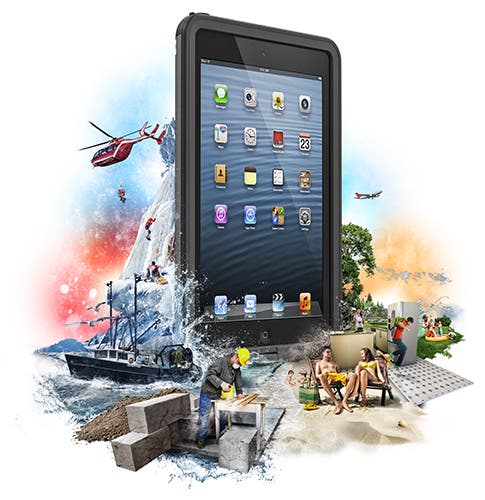 I speak from experience. I have put my Lifeproofed mini through the wringer this summer and the Lifeproof frē has performed exceptionally well. If I had to recommend one case for the iPad mini for summer travel, it would be the Lifeproof frē, hands down.
Incipio Atlas for iPhone ($89.99)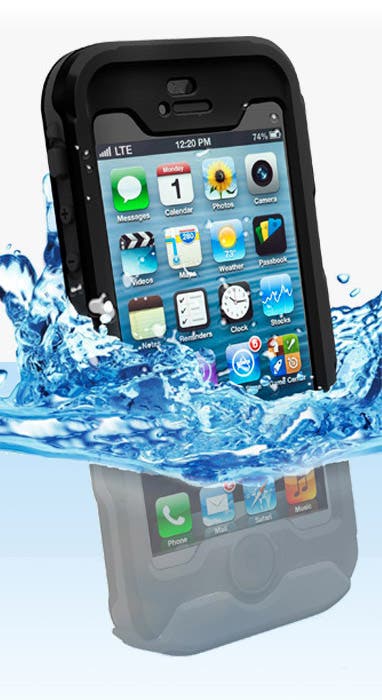 Incipio's Atlas is the latest in the burgeoning field of waterproof, protective case technology and is one of my favorite waterproof cases. In my opinion, it trumps the competition for one shining reason; instead of a plastic screen protector (which I've always called the Achilles Heel of waterproof cases), the Atlas is the first slim profile waterproof case to incorporate shatter resistant, tempered glass as its screen protector. And that makes all the difference. Finally, it is a waterproof case that allows interaction with the iPhone the way Steve Jobs would approve of.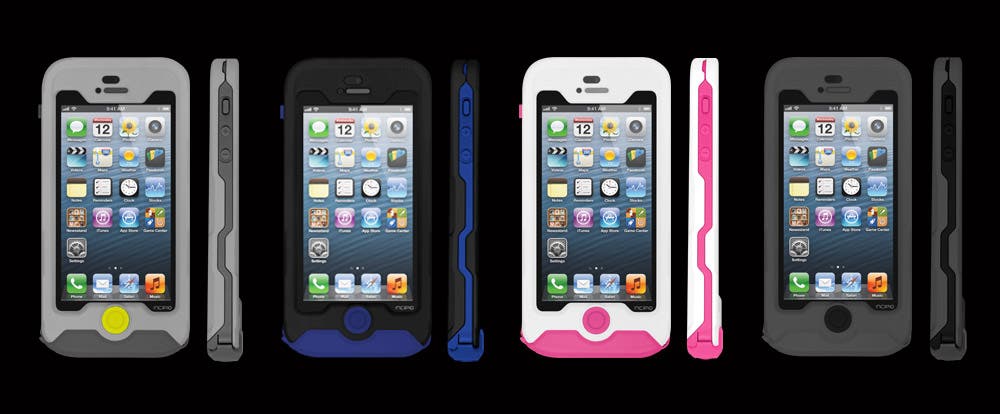 The one draw back of the Atlas for some folks will be how hard it is to open the charging/headphone port cover. And that isn't necesarily a drawback to everyone, since it does indicate a strong closure that won't accidentally come undone underwater. The Atlas also comes with a free warranty against damage, which like the glass touchscreen cover, is also unprecedented in a waterproof case.
Lifeproof nüüd ($129.99 with included cover/stand)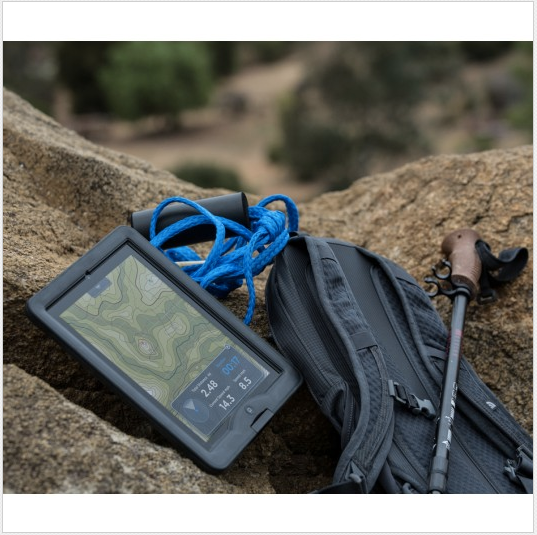 The Lifeproof nüüd is the cleverest of cases! Employing the most ingenious use of an O-ring, Lifeproof's nüüd enables us to have a totally extreme-protection iPad case (fits iPads 2 - 4) while leaving the iPads native, Gorilla Glass touchscreen bare and exposed, hence the name, "nude". This case holds true to the Lifeproof ethos of being virtually impervious to the elements, submersion, impact, sand and mud or other unforeseen calamity. If summer travels are on your agenda, the Lifeproof nüüd for the large format iPad is a good way to go.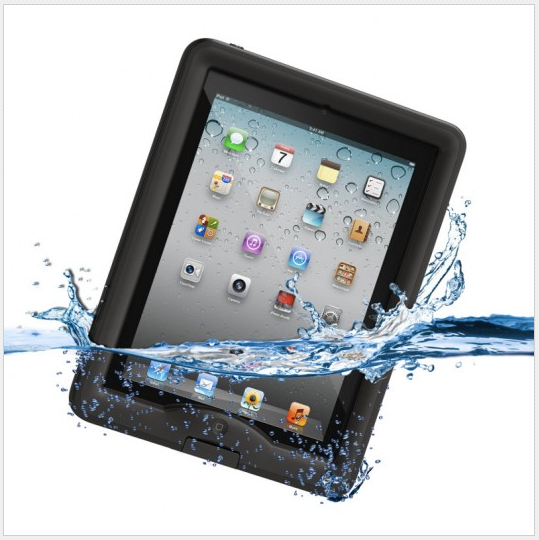 Even if your are staying close to home this summer, the iPad nüüd is guaranteed to come in handy in the kitchen, the workshop, the garden or even if you happen to have young children who share your iPad!
Ready-for-Adventure Bluetooth Speakers
There is no shortage of Bluetooth speaker options, but when it comes to Bluetooth speakers that are equipped to handle the adventures of summer, the list dwindles fast. A good pair of Bluetooth speakers can liven up any social gathering, and make any solo expeditions even more enjoyable. The following are great options for reliable Bluetooth speakers that can handle just about anything you throw at them.
Eton Rugged Rukus ($99.99)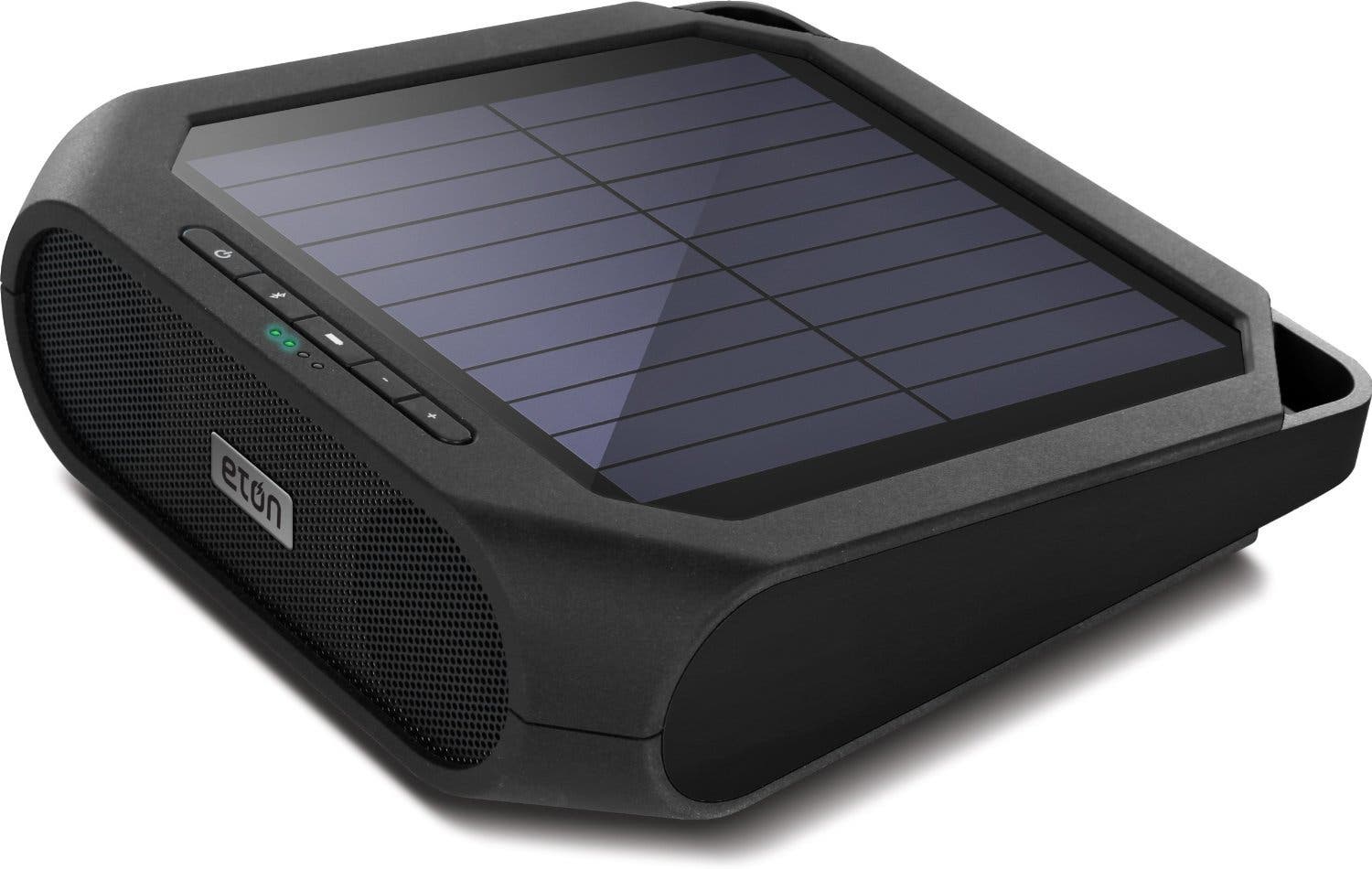 The Eton Rugged Rukus is pure genius. Combining a ruggedized Bluetooth speaker with a Li-ion battery is awesome, but its been done before. What makes this speaker so unique however, is its built in solar panel. With the Rukus you have a virtually inexhaustible supply of energy. Energy that will keep its two powerful 30mm speaker drivers cranking out your tunes, and energy to keep your iPhone charged up. I never could get my iPad mini to take a charge from the Rukus, but it charged my phone fast and efficiently. With the Rukus in full sun, (while I sat nearby in the shade) with the speaker turned up over halfway and the iPhone playing the music via Bluetooth while being plugged in and taking a charge from the speaker's battery, my iPhone still managed to stay topped off. In fact, in full sun, with no other drain taking place, the Rukus can charge its own battery from empty to full in about 5 hours.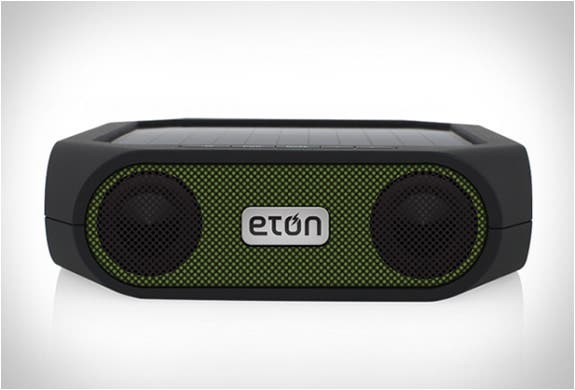 This gadget could have just as easily gone in the category below (back up charging solutions) but in the end I kept the Rukus featured here under Bluetooth speakers simply due to the fact that that is how the manufacturer, Eton describes it, as a rugged Bluetooth speaker first and foremost and as a solar charging solution in the second place.
Grace Digital EcoXBT
The EcoXBT ($99.99 at Staples.com) is your ultimate go-anywhere, do-anything speaker. If you want a speaker that can join you on your wildest adventure, this is the one. Likewise, if you want a practically unbreakable speaker, this is the one. The EcoXBT has been ruggedized to the max. Not only is it shockproof, it's the only rugged, totally waterproof speaker available.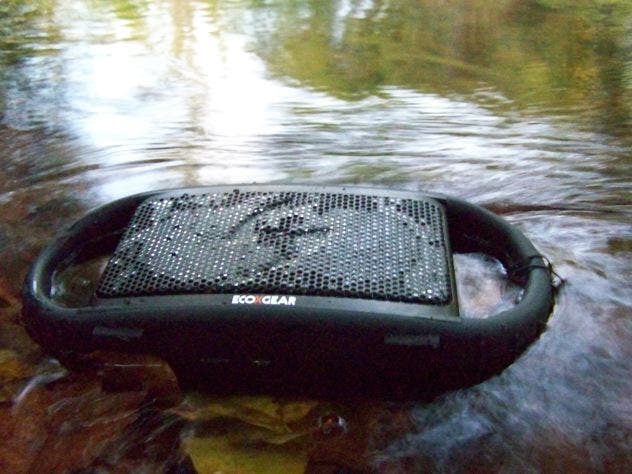 Heck, this thing even floats, making it ideal for days in the pool, at the creek or on the beach, beating that summer heat. With a whopping 10 hour battery life and a convenient built-in mic, the EcoXBT is the perfect hands-free, summer adventure companion, and the champion of rugged, waterprooof Bluetooth speakers.
Charging Solutions
Our mobile technology is great! It allows us to stay connected practically wherever we may roam and whatever the circumstances, as long as our battery lasts that is! When we are on the go, traveling and exploring and enjoying a break from the daily grind, we've got more important things to worry about than dying batteries. And yet, haven't we all had the experience of our iDevice batteries giving out way before we do? Put your mind at ease and carry a back up charger. With a good, travel-ready charger you can double, triple or even indefinitely extend the life of your iDevice.
Otterbox Defender with iON Intelligence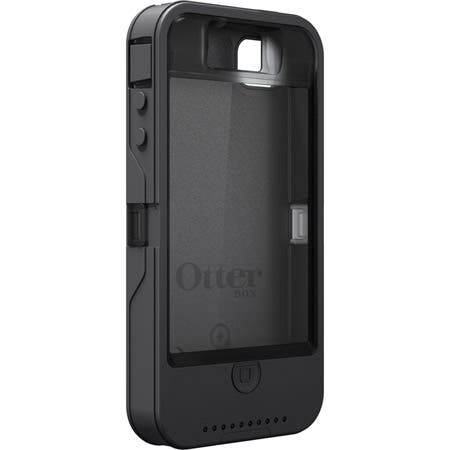 The new Otterbox Defender with a built-in battery pack ($129.95) takes the external battery equipped case to the next level. With a powerful Li-ion battery, capable of recharging the iPhone two times, and a companion app that gives you smart data about your battery usage and estimated battery life remaining, the Otterbox Defender with iON Intelligence is my top pick for an iPhone battery case that has been designed and tested to surpass stringent Military Standards of ingress protection. This case is currently only available for the iPhone 4/4S, but look for an iPhone 5 version before long.
Goal Zero Switch 8 Nomad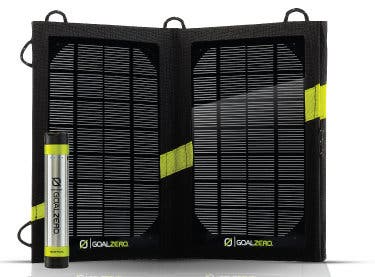 The Goal Zero Switch 8 Nomad ($119.98) is the perfect sidekick for anyone taking a minimalistic approach to outdoor adventures. If traveling light while staying connected is critical, this may be just wheat the doctor ordered. If you are a hiker, backpacker or other long distance trekker, the Goal Zero Switch 8 will allow you to travel off the grid and self-contained for long stretches of time over great distances, weather permitting.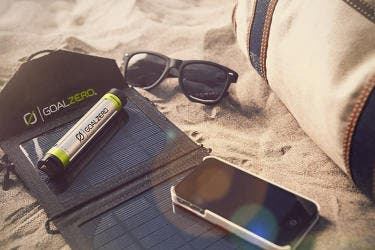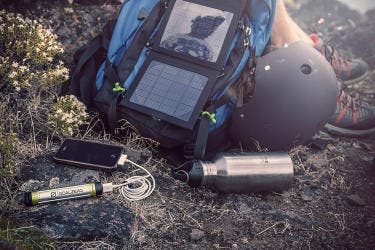 Keep in mind, the Switch 8's solar panel won't directly charge your iDevice or other gadgets, but what it will do is charge a highly portable, cylindrical battery, which will in turn charge your iPhone or most other UBS powered devices. The Switch 8's battery is a small, light weight affair, about the size of a cigar, and they can be bought seperately ($39.99 each) and kept charged to be used individually as needed.
MyCharge Amp 3000XT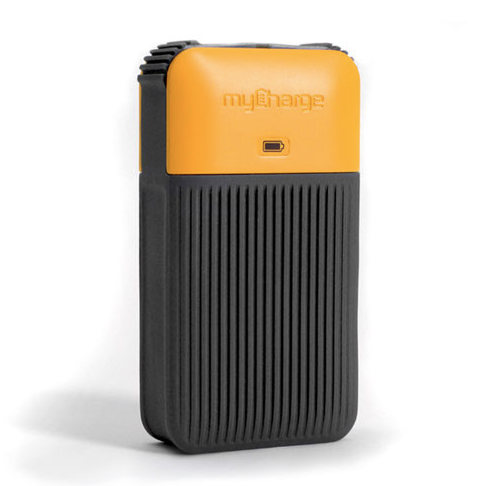 MyCharge has an extensive line of external battery charging options out there. When it comes to summer traveling though, the MyCharge Amp 3000XT ($59.99) is my top recommendation. The MyCharge Amp 3000XT is a rugged, adventure ready Li-ion battery pack with a hefty 3000 mAh battery capacity, capable of charging two devices simultaneously and providing an additional 13 hours talk time beyond what your iPhone is capable of on its own. With multiple ports that seal securely from dirt and liquid, and a rugged, shock absorbing shell, the Amp 3000XT is a reliable and rugged source of back up power for your iDevice, whether your travels take you through subways and airports or forest and field.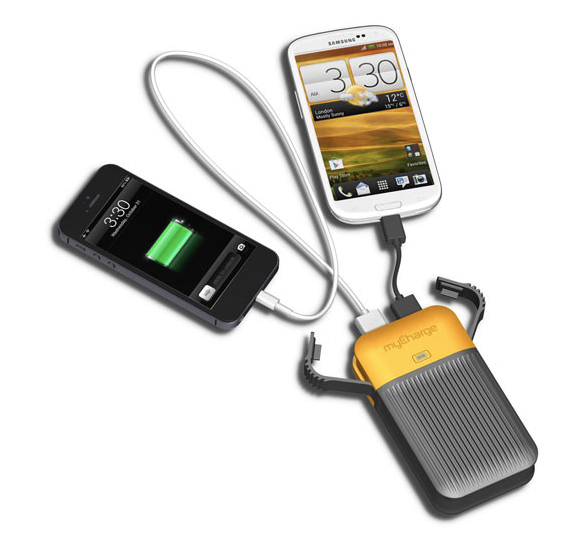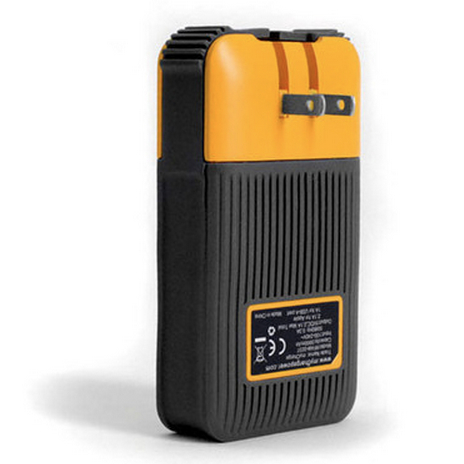 Keep in mind the Amp series of external back up batteries use a wall prong plug-in to charge so if you are oout and about, off the grid, you'll need a female socket adapter if you are working with solar power to charge your batteries, or an inverter if you are going out in a boat or RV. The AmpXT series of backup batteries can also be purchased exclusively at Home Depot's brick and mortar ourtlets.