By Dig Om on Tue, 08/06/2013

I review a lot of iOS games, and as a side effect, it takes a really good game (one with unique features and captivating gameplay) to impress me. The latest game to blow me away is called Bloodmasque ($6.99), by award-winning developer Square Enix. Bloodmasque is a complex and layered game, set in the 1800s in Paris. It follows the tale of an elite and ancient group of half-breed Vampire hunters as they endeavor to rid the world of the darkness and tyranny of the powerful Vampire clan. This game is not just another hack'n'slash a la Infinity Blade II. Rather, Bloodmasque is a legitimate contender for 2013's iOS Game of the Year in my opinion, bringing to the table a rich, well-told story, beautifully rendered visuals, diverse graphic styles, and gameplay that is deep and interesting. It's not too complex for a casual gamer, nor is it oversimplified for hardcore gamers. Read on to learn more about this great new iOS game and to find out one of this game's most unique and surprising features!
Master your iPhone in one minute a day:
Sign up to iPhone Life's Tip of the Day Newsletter and we'll send you a tip each day to save time and get the most out of your iPhone or iPad.
Yes, that's really me, in the virtual world of Bloodmasque.
As the name alludes to, Bloodmasque lets you customize your avatar's appearance. That in and of itself is nothing new in the world of RPGs. What is exceptional is that Bloodmasque is the first game I know of that actually lets you put your own face onto the body of your character. Yes, I said, your face. You have to see this game to believe it, and I have to give props to the developers at Square Enix, because they pulled off this special effect masterfully!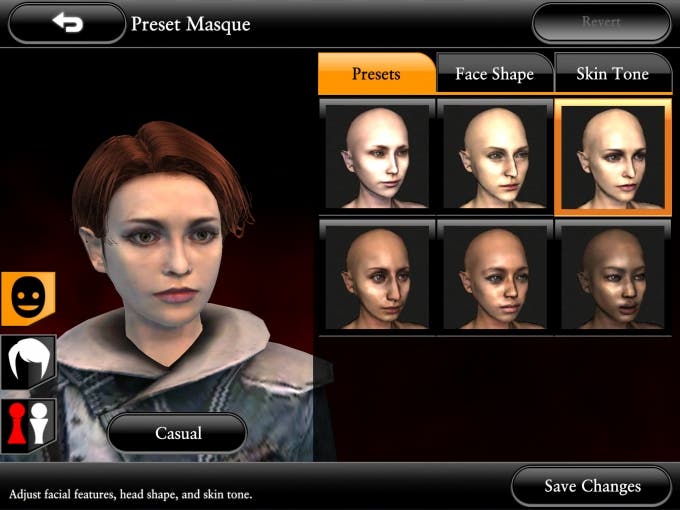 When you start the game for the first time, you're prompted to take a series of three different pictures of your face, one with a content expression, the second with a pleased expression, and the third with an angry expression. The app does the rest, allowing you to fully customize skin tones and lighting to achieve the most seamless effect possible. And I LOVE it! I think it's totally cool that there I am, battling exotic Parisian vampires in Old World France. Too cool!
If you can't see the embedded video above, click HERE.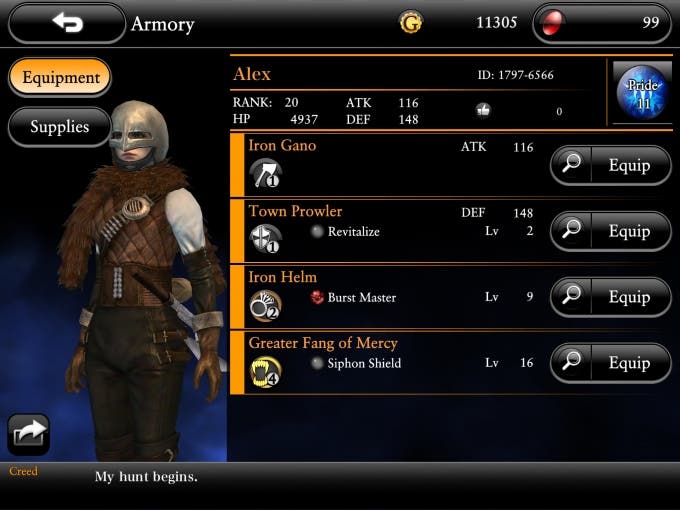 Once you've customized your character's appearance, it's on to the game. Bloodmasque is filled with both artfully done narrative cut scenes, and also fully rendered, animated scenes which effectively build an enthralling, multi-layered plot. The storyline is detailed, as is the gameplay. As a half-Vampire, half-human Vampire Hunter heading off to looming battle, you'll select your clan, weapons, and armor based on the Vampire's you have to dispatch. Challenges will put you against progressively more powerful human Vampire attendants as well the evil Vampire's themselves.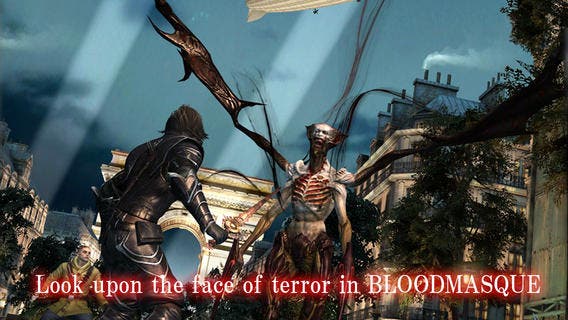 You'll start your battles against elegant and creepy looking Bloodsuckers, but once you kill their "human" form, that just means you are about to take on their even more powerful Vampire form, which looks like a cross between a human and a bloodied Gargoyle. The clan you select before you begin to fight also effects how well you fare against your enemy, as certain clans are more inclined to overpower others.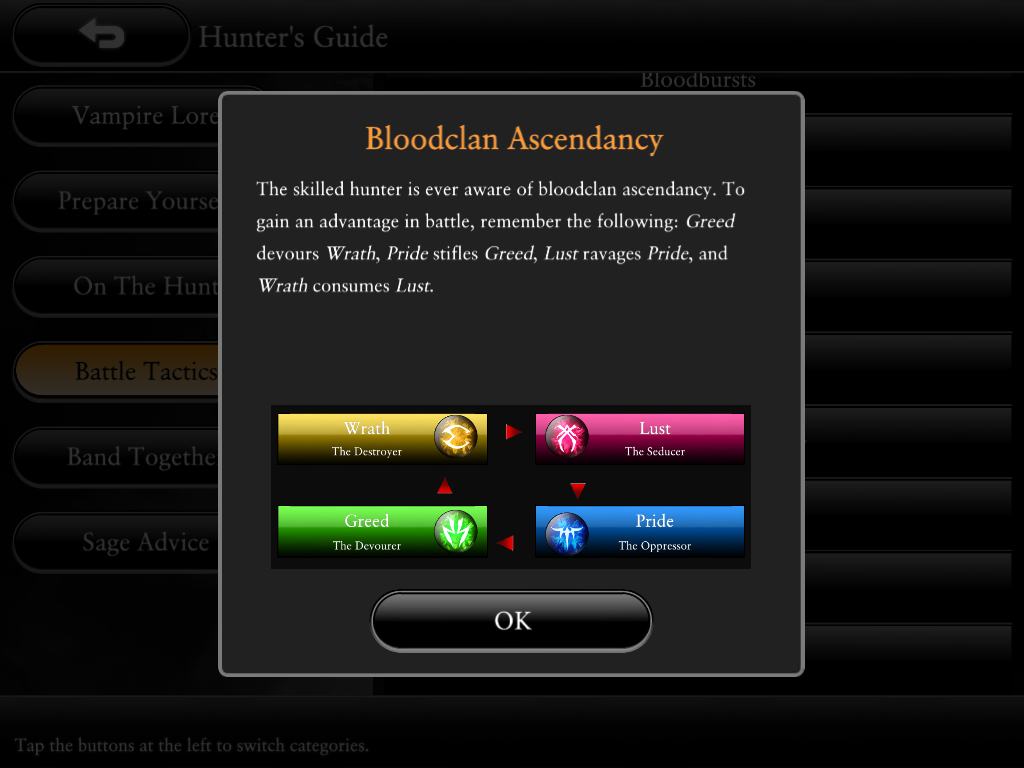 Through a combination of battling and the exploration of vividly rendered environments, you amass wealth and equipment. It's also through battle engagements that you get Blood Credits, which are extracted from the Undead Ones as their blood flies from their bodies in the throes of death and collected in your stake. Your earnings can be used to buy such things as weapons and armor and better stakes for the Vampire killing as well as chronographs to extend the time allotted you to vanquish your foes and Healing Salves for rejuvenation is needed.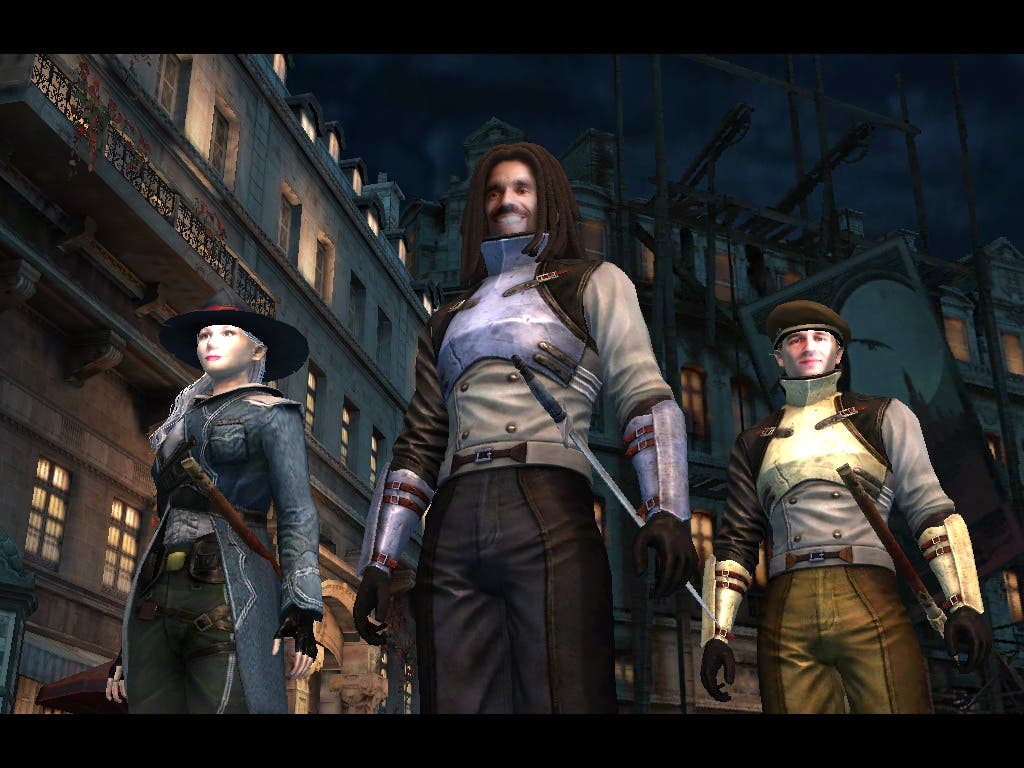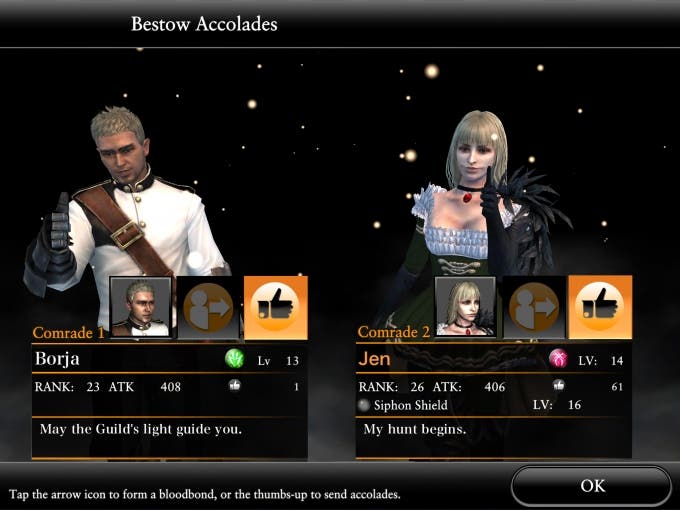 Bloodmasque has an interesting social gaming element to it, whereby you can strategically select comrades based on other real-world gamers whom you choose to bring into battle with you. After a successful battle campaign, you are able to share the blood harvested and form a siphon bond and bestow accolades to that player. It does get intricate, as is Square Enix's modus operendi, and the depth of this game is guaranteed to appeal to serious gamers.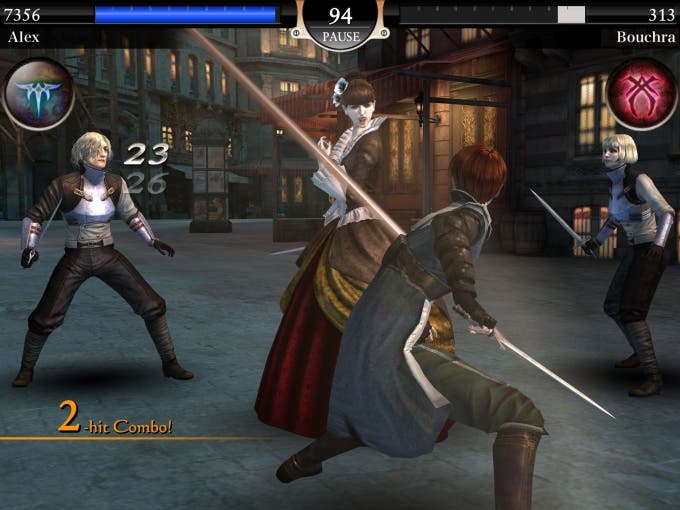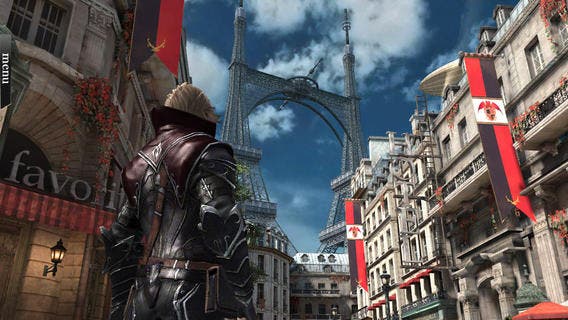 Gameplay is similar to other games of the popular hack'n'slash genre, but all of the extra elements of open world exploration and movie caliber storyline really set this modern epic apart from the crowd. Not to mention the fact that this is the only game I know of that literally puts you (or at least your likeness) right into the very heart of this first person RPG.
This new iOS game has really raised the bar as far as what we can expect from iOS when it comes to serious console quality gaming on a touchscreen. From its orchestral soundtrack to its jaw-dropping graphics to its compelling storyline, Bloodmasque is truly the herald for a the next generation of iOS 7 RPGs. While it runs on both iPad and iPhone, I can't imagine playing this stunning game, powered by the infamous Unreal Engine, on anything smaller than an iPad mini. There is just so much detail and action, the iPhone or iPod Touch seem too small to capture the gory majesty of this amazing game. I expect Bloodmasque will become quite the App Store smash hit, and I have a feeling I'll be covering this game more later in the year when I do my annual round up of the Best Games of 2013! Stay tuned...