By Dig Om updated on 04/04/2014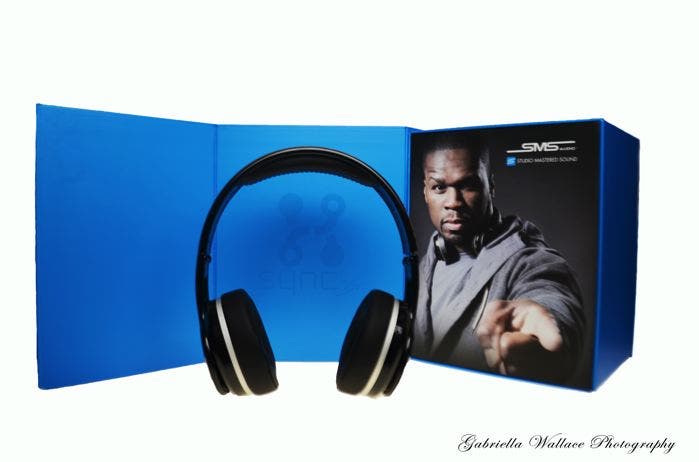 We're pretty big fans of SMS headphones here at iPhone Life. My colleagues and I have all written favorably about these headphones in the past, and you can read our various reviews by clicking HERE, HERE and HERE. These premium quality cans are very deserving of their "Studio Mastered Sound" name; they not only sound phenomenal, they rival some of the best studio headphones on the market. And as if that weren't enough, they are extremely durable and well-constructed so as to last for many, many years. This time around I'll be focusing on SMS Sync On-Ear Bluetooth headphones ($229.95), and while they are undoubtedly excellent headphones, you'll have to read on to find out if they are really worth their price tag.
Master your iPhone in one minute a day:
Sign up to iPhone Life's Tip of the Day Newsletter and we'll send you a tip each day to save time and get the most out of your iPhone or iPad.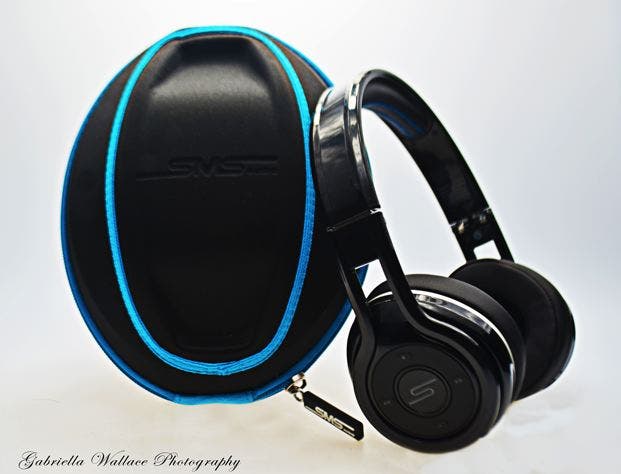 First of all, the Sync Over-Ear headphones have two major strong characteristics going for them: exceptional sound quality and luxurious comfort. So let's take a look at both of these attributes in turn.
Acoustic Elegance
The Sync headphones pump out some pretty incredible audio. Clearly these headphones have been precision tuned to provide a crisp and balanced frequency response. With these headphones it's almost impossible to get distortion, even at volume levels that wouldn't be safe for extended listening. And the sound from these headphones also sounds spectacular at very low volume levels. The bass, while definitely packing a punch, isn't so heavy as to overpower the other sounds of the acoustic spectrum and the mids and highs shine through with a crystal clarity that is truly refreshing to this audiophile's ear drums.
When testing headphones part if my procedure is to listen to a wide variety of music through them and at varying volume levels. From classic symphony to classic rock, from new age to gangsta rap, and from heavy-metal to Celtic, there is no musical genre in which these headphones do not deliver a mind-blowing experience. In fact, with the SMS Syncs I continually found myself thinking "Wow, I've never noticed THAT before" when listening to songs I thought I knew well.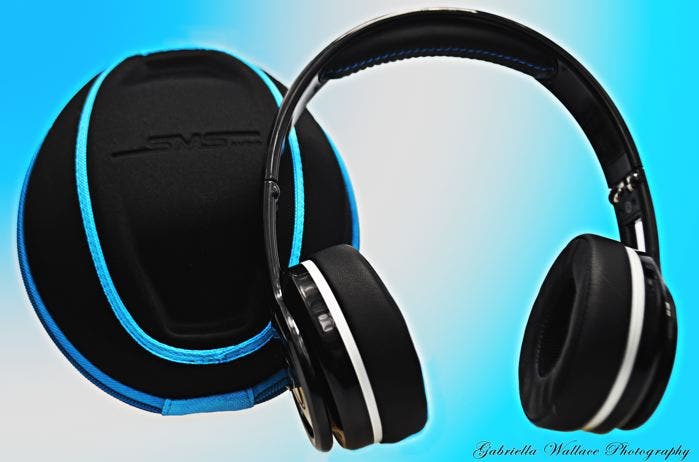 Perfect For Long Listening Sessions
Let me start by saying, I'm generally not a huge fan of over-ear headphones. I have big ears and gauged lobes and wearing headphones that compress my ears can become unpleasant fast, which diminishes any enjoyment that might be had from their acoustic performance. With that in mind, I have to say that the Sync Over-Ear headphones are the most comfortable on-ear headphones I've ever tested, and that's saying something. The soft leather ear cushions cover a soft memory foam pad and that, combined with the fact that the headband of the Sync doesn't exert too much clamping pressure, contributes to a comfort factor that made it easy to wear these cans for extended stretches.
The headband has the same leather padding as the ear cushions so that it rests very comfortably on your noggin. One of my only gripes with the headphones is that the controls, which are located on the right side speaker housing, are a little tricky to interact with. They are little rubber buttons, and although each button has its own unique shape I feel that a four-way directional moving panel, or a touch sensitive panel would have been a better option.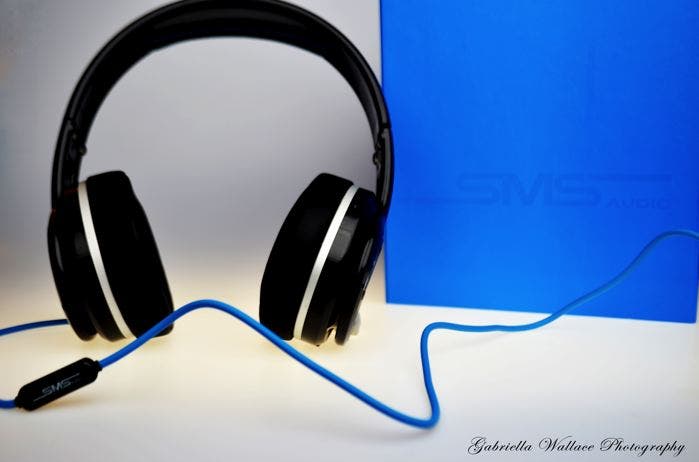 Pros:
Folding design make these lightweight headphones ultra-portable.
Include a rugged 3.5mm, mic-enabled cable for wired use.
Comes with a sturdy carrying case.
Speaker housing has a mic incorporated for Bluetooth phone calls
Construction of these headphones is exceptionally durable and rugged.
In partnership with Feeding America, SMS donates a portion of their profits to provide over a million meals to America's hungry.
Cons:
Hard to pinpoint and interact with the tiny music control buttons.
The 3.5mm cable that comes with these headphones would benefit from having volume control incorporated on the in-line mic/playback button.
Verdict:
The SMS Sync Over-Ear headphones are a little bit on the pricey side, though by no mean are they the most expensive on-ear Bluetooth headphones you can find. I'd have to say that after spending a good stretch of time with these as my go-to pair of headphones, that not only are they worth their price tag, but if you do invest in the Sync On-Ear headphones, you won't regret doing so, and you'll have a high-quality pair of headphones that will provide you with many years of amazing studio mastered sound.
Star Rating:
4.5 out of 5 Stars
---
All photos courtesy of Gabriella Wallace.