By Dig Om on Thu, 09/27/2012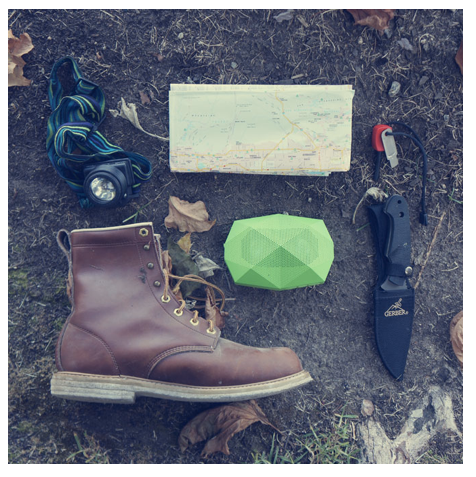 Introducing the Turtle Shell, ruggedized, water-resistant wireless Bluetooth speaker!
Outdoor Technology picked the perfect name for their new product. The aptly named Turtle Shell pays tribute to the prehistoric design of the turtle's shell in more ways than one.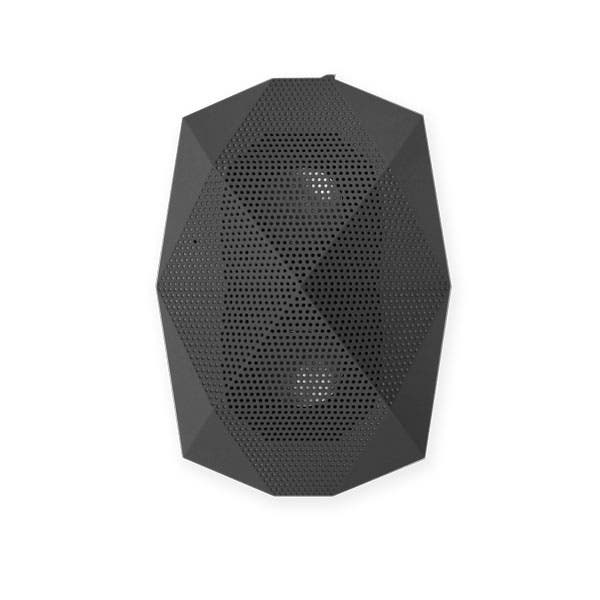 First of all, it's highly portable, not much larger than the size of your hand opened wide. Its compact design allows it to be attached (handlebar adapter sold seperately) to strollers, bikes, or any handlebar like structure.
Secondly, it's built tough! This rugged device isn't waterproof, but it's practically amphibious, able to be heavily splashed and still work just fine. It even mimics the beauty of the tortoise shell with its angularly segmented shell.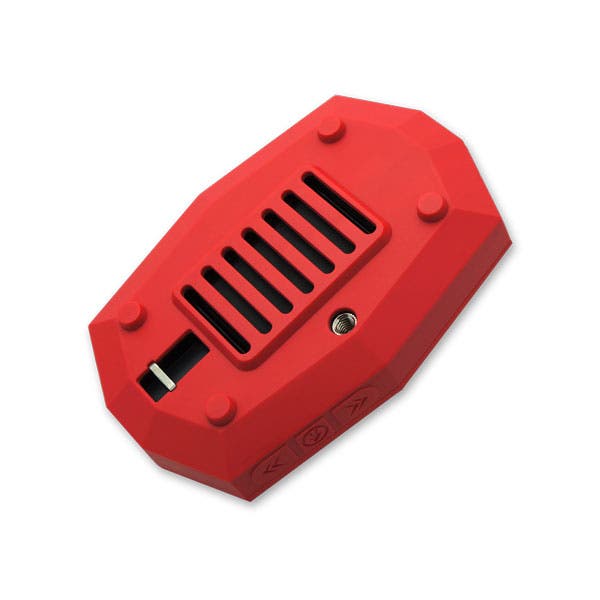 The Turtle Shell comes equipped to be mounted on a handlebar or carried with a lanyard.
And thirdly, like the turtle's shell this periphery is able to come with you in your adventures just about wherever you may go. Even if you don't have a wireless signal in the outback, the Turtle Shell can simply be connected to your iDevice via an included 3.5mm connection cable.
As for the sound, well, considering it's small size, the Turtle Shell has the capacity to be quite loud, with resonating base and clear upper and mid-range tonal expression. I put the Turtle Shell down on a glass table that had my drinking glass, my laptop and some art suppies on it and I can share with you that when I cranked up the volume (playing a little Bob Marley wirelessly from my iPad) everything on the glass table top started rattling with the (positive) vibrations.
The Turtle Shell is perfect for bikers and anyone with a baby stroller, as well as any of you outdoor adventurers out there looking for the perfect way to bring a small and powerful sound system along with you on your escapades. This rugged, water-resistant speaker comes highly recommended, and if you follow my articles you know that one of my areas of focus is reviewing some of the best iDevice alternatives for facilitating a more active, or extreme lifestyle. So if you like to play outside, or enjoy your time engaging in youthful activities, on land or by the water, do yourself a favor and check out the Turtle Shell.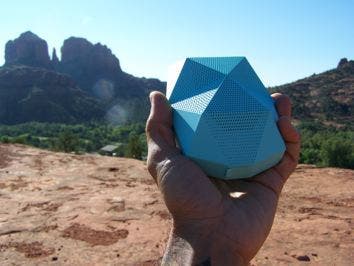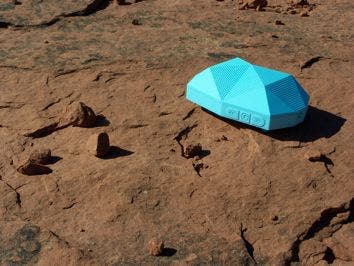 The Turtle Shell is produced by Outdoor Technology and is available in a wide range of color options. While it is still in the Kickstarter phase of funding, I have been guaranteed by my contact at Outdoor Technology that the Turtle Shell will definitely be hitting the market soon, it has already passed it's funding goal. This means that Kickstarter just happens to be your best chance to get a killer deal on this device which will soon retail for $150.00, but is now available on Kickstarter for only $100.00!
I've included a short video below for you to check out:
As always, thank you for reading! Stay tuned for more in-depth reviews of this product, as well as my continuing reviews of other top of the line gear, accessories and apps, here at iPhone Life.