By Dig Om on Sat, 09/08/2012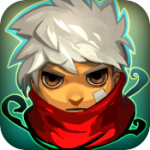 Wow! Ok, we've gotta talk about Bastion ($5.00 in the App Store), exclusively for the iPad. This absolutely incredible masterpiece of a game (which existed in console form before but only just now debuted on iOS) has completely blown me away and continues to impress and give me chills the more I play it. I can't speak highly enough of this game and I admit, I almost never give a game a full five out of five stars, but Bastion, in my assessment, has earned all five!
Master your iPhone in one minute a day:
Sign up to iPhone Life's Tip of the Day Newsletter and we'll send you a tip each day to save time and get the most out of your iPhone or iPad.
An audio and visual explosion of psychedelic and far-out treats, Bastion is surely a front-runner for best iOS game of the year, certainly in the RPG category.
BONUS- Read to the end for a special sneak peek at a stunning, all-new game from Gameloft, powered by the Unreal Engine: Wild Blood...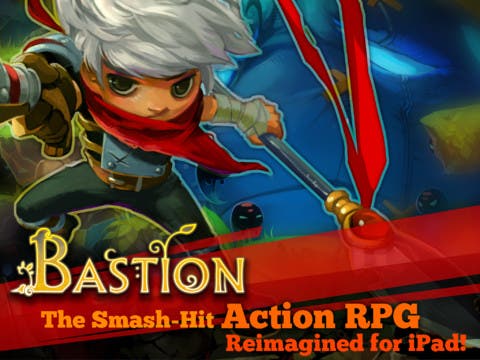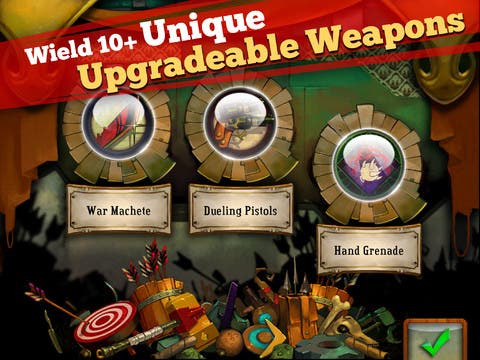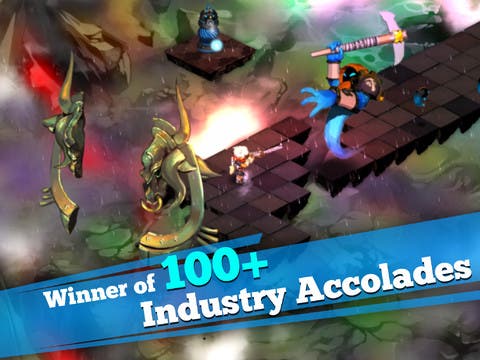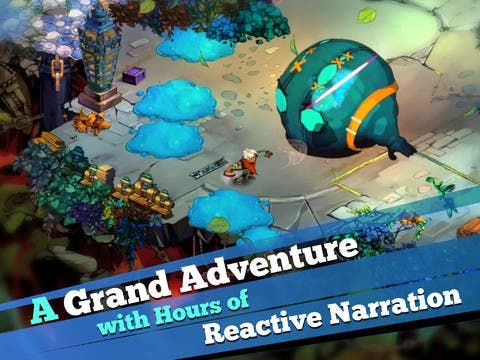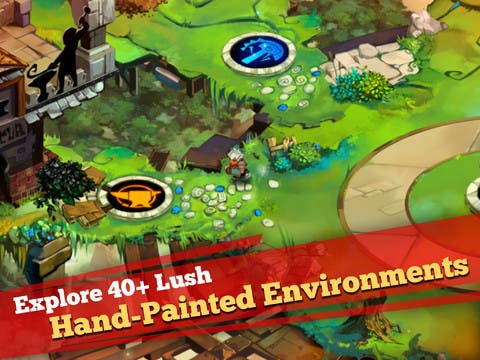 Imagine, combining Alice In Wonderland, Zelda: Ocarina Of Time, a healthy dose of any good dungeon crawler and an equally healthy dose of the mysterious and you'll have an inkling of what you are getting into with this magical game.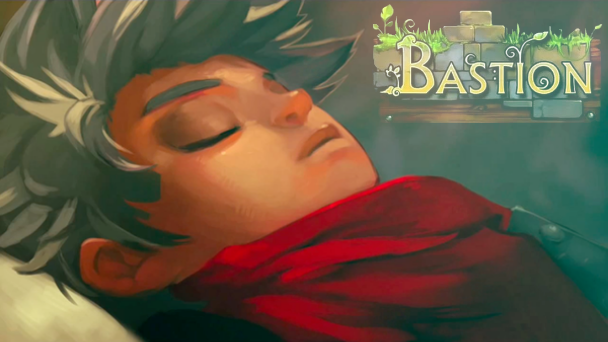 Bastion's stellar audio is only outdone by its stellar hand-painted graphics. Addressing the audio: my goodness, this game has had me laughing out loud and at the same time, has touched my heart. The characters are totally captivating and the story is unfurled in the manner of any great gun-slingin' western. Bastion is narrated by "The Stranger", a character that reminds me of a cross between The Dude in The Big Lebowski and Sir Alex Guinness' Obi Wan Kenobi, and decorated elegantly and lavishly with an eclectic musical soundtrack that combines a melodic, blues/rock influenced swagger, adds world music influences -everything from Celtic to Persian to east Indian flavors, and mixes in a little pinch of Dub Step. There is even the most beautifully haunting, bluesy ballad that plays through parts of the game, the soundtrack is so good it will make you want to run out and get it on iTunes!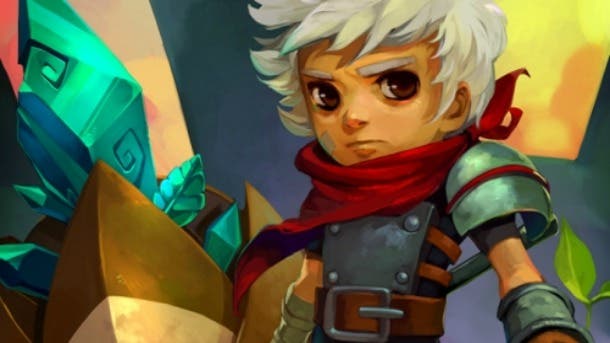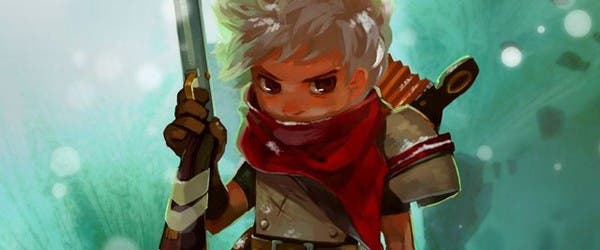 The visuals are like something out a modern re-imagining of a Dr. Seuss cartoon. With a ground that literally forms beneath your feet and often disappears in the same haunting vapor-like fashion, with sections rising out of thin air, your surroundings will often manifest around you as you move forward through the floating labyrinths on your missions and quests.
Like many dungeon crawlers, you have a top down view of the action, and like Zelda, you have many, various story-driven missions to carry out, items to collect and mysteries to unravel. The Narrator does an excellent job of telling the story, without ever giving away too much. In fact initially, when I first began playing Bastion, I couldn't imagine not being distracted by the narration, but come to find out, I love it and look forward to it, and as the story unfolds, it's been great to see how little by little, the narration reveals hints and secrets of what's yet to come, and of what has come to pass. The narration also keeps pace with your onscreen hijinx, with perfect timing and sly wit.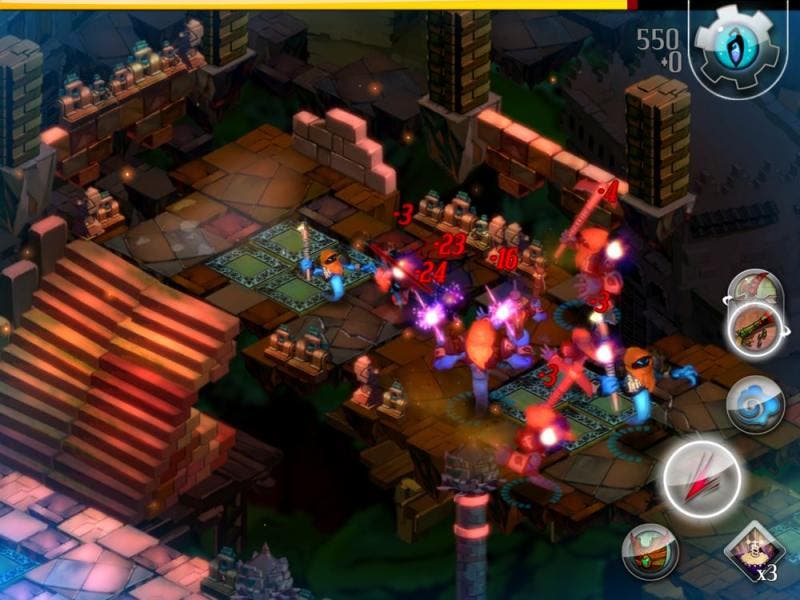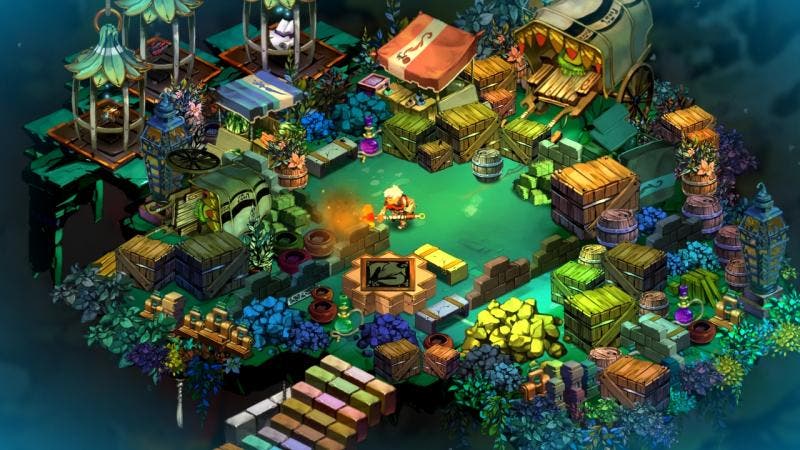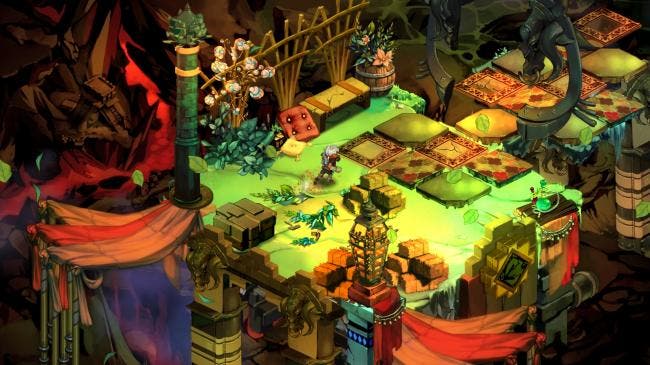 Gameplay is highly intuitive and can be experienced in the "classic" style, with a virtual joystick, or you can get on board the latest iOS gaming trend, which is to simply touch the screen where you want to go and then go there. The latter is the default and how I chose to play the game and I love it, though the traditional old way works completely flawlessly too.
The story takes you Caelondia (pronounced Say-Lon-Dya), to the Bastion, after the mysterious Calamity has struck, and you... well you are known simply as, The Kid. It takes time to reveal what the Calamity was and what exactly happened. Some kind of recent apocalyptic and widespread tragedy. As the story is told, we see that this bleak event has totally changed The Kid's world, in fact, he is one of the few survivors! We find The Kid is on a righteous mission; The Kid wants to set things right, which will be no easy task. As The Kid, you are sent on a wide variety of challenges into trippy, other-worldly environments that float in sky and space. You are charged with retrieving an array of special and powerful objects with which you begin to fortify and reconstruct the Bastion. There are a number of buildings you build, including a Distillery where you get magical and empowering brews, the Shrine where you can offer you obesience to the various dieties, and a Forge where you can craft stronger and more powerful weapons, to name a few.
In the vein of Through The Looking Glass, you will visit the Distillery where you get you spirits on, and there are hookahs of exotic herbs to hit, and psychedelic morsels to imbibe, some of which will take you off to Who Knows Where. Literally! A place called Who Knows Where... where you can practice with your weapons and combinations of upgrades and spirit elixirs, against a variety of foes, in a dreamy alternate realm of "Reflections". Truly, this game gets pretty "out there".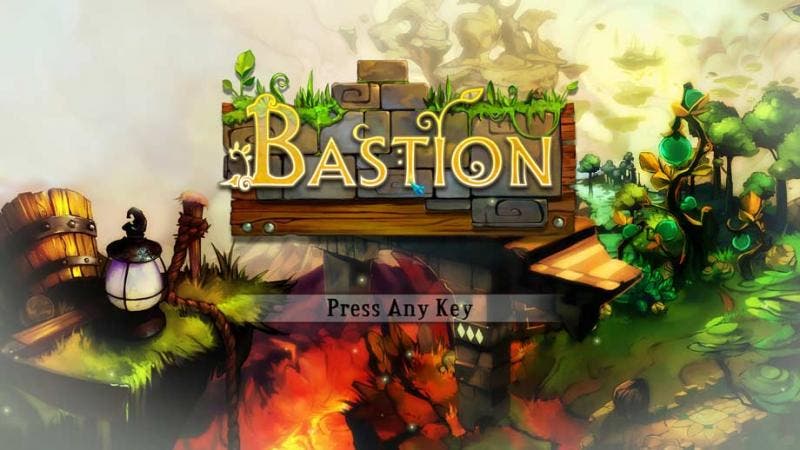 I can't speak highly enough of this richly delivered, very clever, hybrid RPG/Crawler! I highly recommend it. Bastion is a refreshing and unique addition to the App Store, and one that must be experienced to be believed. It will enthrall your imagination and captivate your senses. If you only get one action game this season, you certainly won't go wrong with Bastion. I give this game a hearty 5 stars! *****
Here's a great (20 minutes) gameplay video:
If you can't see the video, click HERE.
And a shorter (30 second) preview:
If you can't see the video for this one, click HERE.
---
Thanks for reading and stay tuned for futher reviews of this modern classic as I get deeper into the adventure!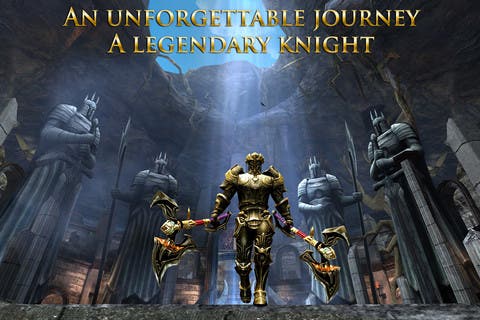 Next up though, my game review of the new Authurian legend game, Wild Blood. The first game ever brought to us from the collaboration between Gameloft and the Unreal Engine.
If you can't see the video, click HERE.