By Dig Om on Wed, 10/03/2012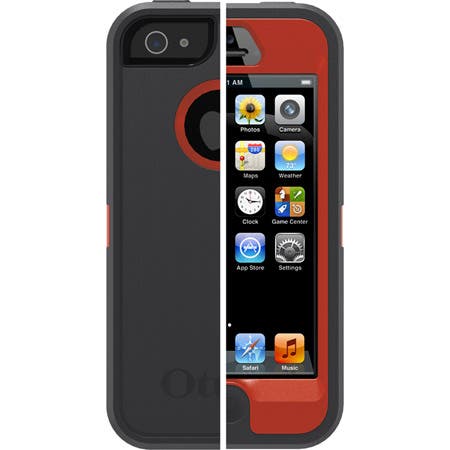 Otterbox
continues in their tradition of excellence with the new and improved
Defender
series for the iPhone 5.
The new iPhone 5 is definitely the toughest iPhone version yet! That doesn't mean it can't be scuffed, scratched or get broken. To insure the safety and longevity of your iPhone 5 a good case can make all the difference, especially if you happen to be rough on your iPhone for any reason.
To the rescue comes the Otterbox Defender. Whether you are a bit clumsy by nature or a nature enthusiast by choice, from the city to the outback, the Otterbox Defender will give your iPhone 5 some of the best protection available.
Many of you are already familiar with the Otterbox Defender series. It's been one of the most popular and successful cases for the iPhone, widely available in major retail outlets around the world. And now, with the introduction of their newest Version of the Defender, Otterbox has improved upon what was already an excellent product.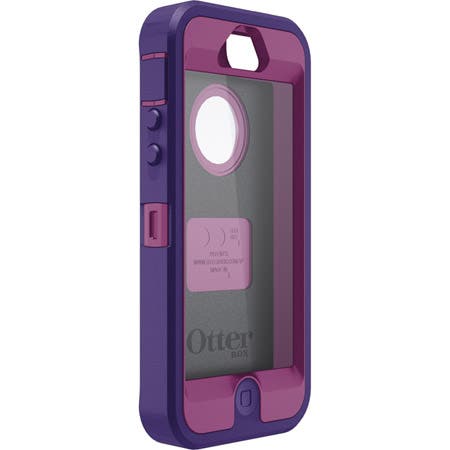 The new Defender has a rigid, shatter resistant polycarbonate shell designed to protect the iPhone from dents or compressive damage, while the redesigned, sturdier-than-ever-before, external rubber skin offers an unprecedented level of vibration and shock protection. One of my favorite new modifications to the Otterbox for the iPhone 5 is the improved silicone skin. Gone are the days of the port cover flaps tearing at the hinges from use, which was one of my few gripes about the older Defender cases. The Otterbox Defender also has integrated plastic screen protection to keep miscellaneous scratches and debris away from your iPhone's glass touchscreen.
The new Defender is the best yet. Available in a wide variety of colors and styles there is something for everyone, with a case style to suit anyone's fashion sense. No longer do rugged-protection cases have to look like something out of a military surplus shop. With Otterbox's new line of Defender cases, you can have a military level of protection for your iPhone while preserving the iPhone's sleek and elegant appearance, even enhancing the iPhone by adding your own personal flair to it with a distinctive case of your own choosing.
The Otterbox Defender series cases have been some of my favorite case options for years and with the new, reinforced iteration of the Defender for the iPhone 5 I'm all the more enthusiastic about recommending this case to anyone and everyone. The Defender is the perfect middle ground between reliable iPhone protection and minimalistic design allowing for full accessibility to all ports and button while protecting your device from most commonly encountered hazards of an active lifestyle.
The Otterbox Defender is available
HERE
for $50.00.