By Dig Om on Wed, 02/13/2013
Welcome back to my gaming reviews as I try out some of the best new iOS games! This week's roundup includes: 1. ShaqDown, in which basketball-superman Shaq puts a smack down on post-apocalyptic zombies 2. Top Bot, the fun, socially adept racer, which takes advantage of "time-shifted" racing, and 3. After Burner: Climax,  SEGA's brand new, fast-paced airplane shooter.
1. Shaqdown 
Master your iPhone in one minute a day:
Sign up to iPhone Life's Tip of the Day Newsletter and we'll send you a tip each day to save time and get the most out of your iPhone or iPad.
ShaqDown is a zombie game unlike any other. After all, how many zombie games can claim to have one of the NBA's most recognizable superstars in the role of a post-apocalyptic, Zombie smashing superhero? ShaqDown is a fun, animated romp through a world where zombie-mutants have taken over the world and it's up to Shaq to set things right. You control the man as he bowls over the undead with his charging tactics and uses his magical basketball to blast the zombie hordes while shouting "Free Throw!"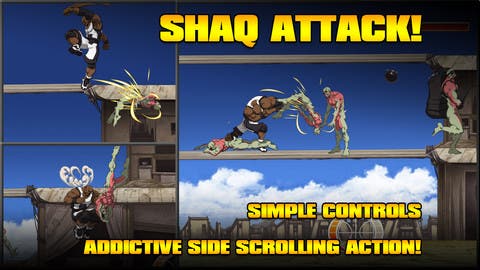 ShaqDown is a lighthearted, endless runner style game suitable for both young and old gamers. The violence is mild and non-graphic, and gameplay is pretty simple and straightforward, though the boss mutants do pose quite the challenge! This campy game is available in the App Store now, for only $1. It's certainly a worthwhile game to check out for fans of basketball, zombies, and endless runner fans alike!
2. Top Bot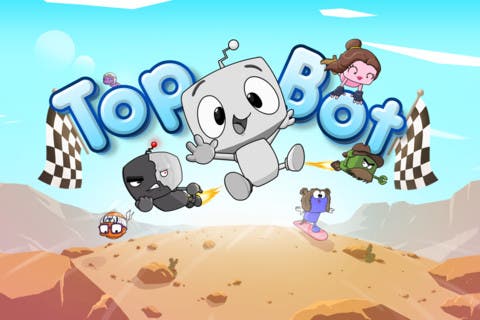 You may not have heard of time-shifted racing yet as it's a relatively new technology. Time-shifted racing allows you to race against friends and opponents seemingly in real-time, even if you're not racing one another at the same time. So while I may be a night owl, completing my laps at 3 a.m., you may not get to your laps in until the next day at 6 p.m. Yet you'll see us interacting in the same race, at the same time. Pretty neat!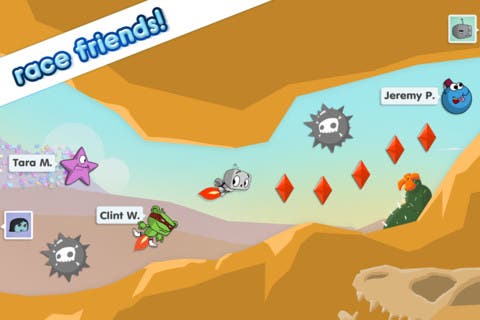 When the popular racing game Real Racing 3 lights up the App Store at the end of February, I bet people will become more familiar with the concept. But a lesser known game already has arrived, which is not only a lot of fun, but also gives you the same multiplayer capability to race against other gamers in time-shifted, asynchronous "real-time."
Top Bot is an animated racing game that is super easy to get the hang of, with controls that are both simple and intuitive. However, depending who you're racing against, it can be a very challenging game to win (I never won and I used to think I was halfway decent at racing games!). You control your customizable "bot" as it speeds through the course, made up of tunnels and numerous obstacles, with various power-ups and boosts scattered throughout.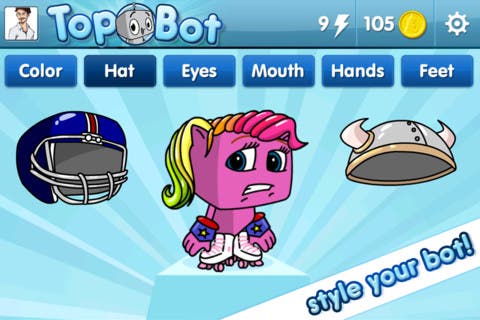 Of course, your goal is to win, but Top Bot also introduces a heavily social element to this racer. It allows you to not only compete directly against friends and acquaintances (aka: "frenemies"), but also to do a little trash talking via in-game chat, to make things that much more interesting. Top Bot is an original game, one of the first time-shifted racers to become available in the App Store and it's a game that's suitable for most ages. Available for free in the App Store, I'd highly recommend you check it out to get a taste of the latest in modern racing gameplay.
3. SEGA's After Burner: Climax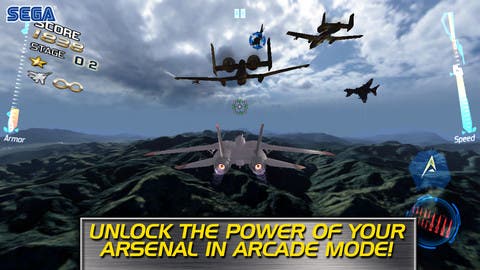 SEGA's latest game to hit the App Store is a thrilling and frenetic combination of endless flyer and high-flying aerial combat. Once you make it through the brief tutorial, it's game on as you maneuver through wave after wave of progressively challenging combat flight. Hooya! This is a good one!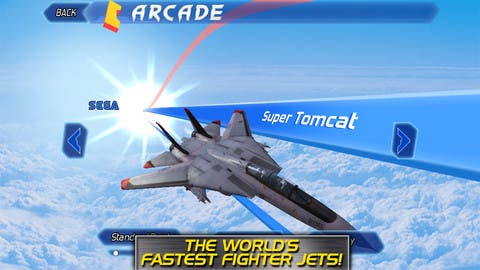 You'll find yourself in intense, high-speed dogfights over cities and seas, as well as in narrow canyons and perilous tunnels. This game will hone your reflexes while keeping your fingers tapping away furiously at your touchscreen as you fight to stay alive in this exhilarating hybrid game. Available for $3 in the App Store, After Burner: Climax is an addictive game that will definitely appeal to fans of endless running games and also the high-flying, aerial combat genre.