By Dig Om on Sat, 12/01/2012
Master your iPhone in one minute a day:
Sign up to iPhone Life's Tip of the Day Newsletter and we'll send you a tip each day to save time and get the most out of your iPhone or iPad.
Okay, let me start by saying I've never engaged in a more extreme sport than off-road motocross. Hands down, of all the sports I've been involved with over this lifetime, including Shotokan Karate, Tae Kwon Do, Single-handed sailing, track or kayaking to name a few, none has ever beat the living-daylights out of me like off-road motorcycle riding.
Now I will admit to delusions of grandeur at times, when I am out there racing my brother, catching air and eating dirt, thinking about turning pro... but that said, I do ride pretty hard and fast and as a result I've had my fair share of bumps and bruises (and sprains and breaks too!) over the years.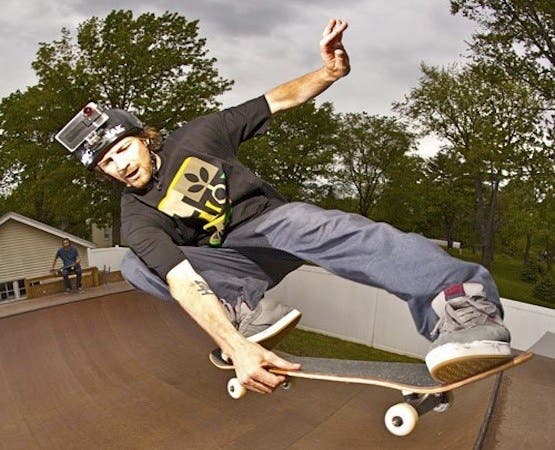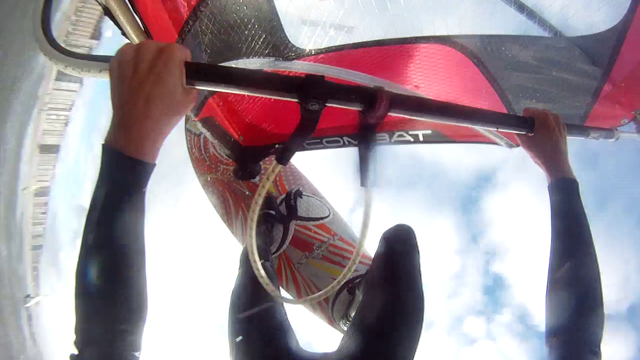 So when I say to you, that the
Optrix XD iPhone case
is worthy of its claims of being one of the most hardcore and rugged cases on the market it is no small matter. The
Optrix
is designed for just about any crazy adventure you can imagine. And with its built-in 175 degree wide-angle lens, it is truly the perfect accessory for capturing those crazy, extreme moments on film as they go down.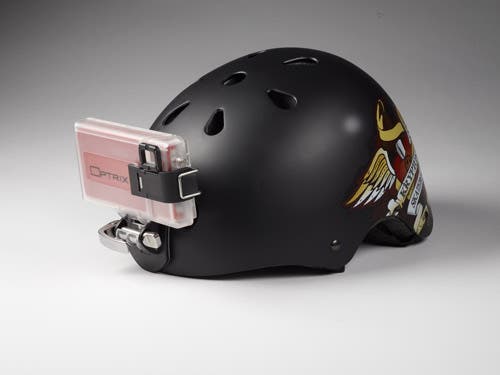 Made to mount onto helmets, handlebars or roll-bars, this case features, among other things, a super strong, clear plastic shell, with a burly latch and an extra thick, yet still highly responsive (when not covered in mud or dust, or soaking wet) touchscreen cover. For both security of your iPhone and stunning wide-angle iPhone videography you'd be hard pressed to find a better alternative than the
Optrix
.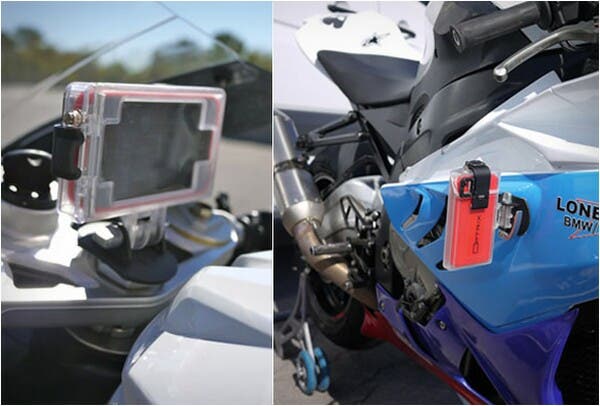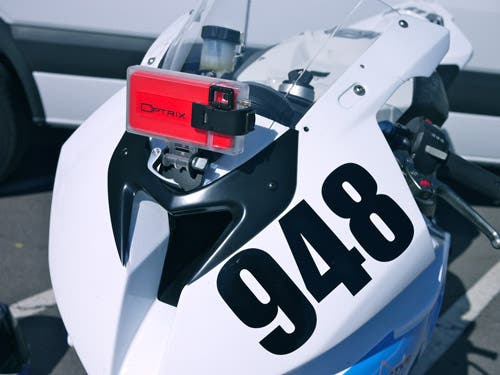 There are all sorts of other extreme sports arenas in which I can say  the
Optrix
would shine, including but not limited to; skateboarding, windsurfing or parasailing, snowboarding, BASE jumping, bungeeing, skydiving or hand-gliding, BMX or Freestyle motocross,
extreme pogo
(yes that is a real sport) or even parkour/free-running. With the high-quality glass lens of the Optrix, your tried and true iPhone camera and whatever app to actually film that you prefer (including
Optrix's
own
excellent
Video Pro and Video Sport
apps
), you will be sure to get the best recording of whatever insanity you happen to get yourself into.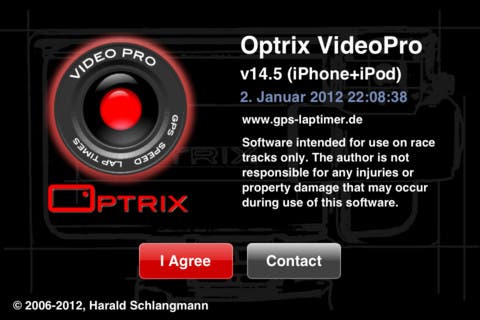 One of the things I really appreciate most about
Optrix
is all the great videos they have (some of which I've shared here) posted on their website. Nothing like a good video to serve as testimonial to the integrity and durability of a product that claims to be as rugged and gnarly as 
Optrix
 does. On their website you will find videos showing all kinds of drama, like the Optrix encased iPhone surviving being dropped 2_stories onto pavement, the Optrix being run over by a huge truck, as well as the Optris in other extreme circumstances including snowboarding, rock climbing and motocycle escapades, all beutifully filmed with the
Optrix's
amazing optical clarity.
I've been riding long enough to have had a few major spills; burning flesh off my body and snapping bones in the course of things. I would say that I would trust the
Optrix
to keep my iPhone safe, relatively speaking, regardless of whatever happened, even in a crash or wipeout. High praise for a case that protects a delicate piece of computer equipment!
That said, any extreme sport is called that for a reason, and anything that can snap bones or bend metal or cause concussions can also possibly smash an iPhone, even in the best of cases (pun intended), so use at your own risk. But all things considered, if you safely survive whatever crazy adventure you put yourself through, the
Optrix
(and your iPhone) will sure will too! In fact, even if you
did
have a major wipeout, I suspect the
Optrix
would possibly even fare better than your own body.
At least you'd get it on film, there's always America's Funniest Home Videos...
The
Optix
is available
HERE
(for the iPhone 4/4S and iPod Touch, with the Optrix for the iPhone 5 coming soon!) for $99.00.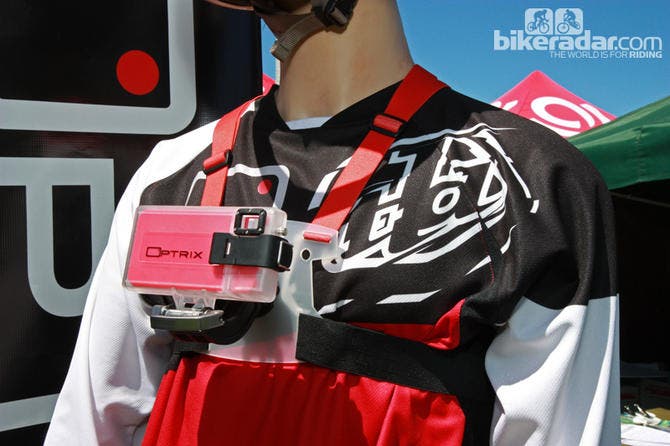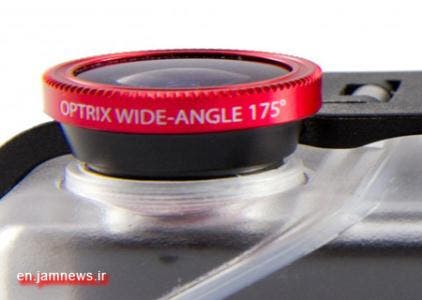 ---
As always, thanks for reading and stay tuned for more handy reviews and reports on al things iOS here at iPhone Life!