By Dig Om on Fri, 12/07/2012
Prepare yourself for the next level in console-quality FPS gameplay with Modern Combat: Zero Hour!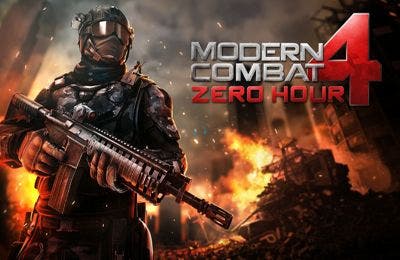 Master your iPhone in one minute a day:
Sign up to iPhone Life's Tip of the Day Newsletter and we'll send you a tip each day to save time and get the most out of your iPhone or iPad.
The wait is over! The latest chapter in the award-winning Modern Combat series from Gameloft is now available in the iTunes App Store. Read on for the full review...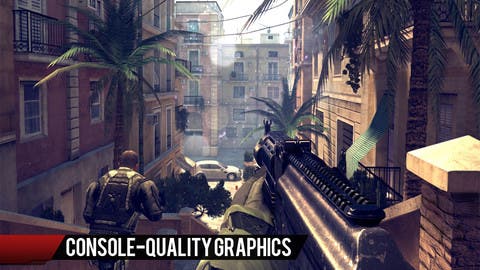 The time is now! Zero Hour, is here and the moment has arrived for you to immerse yourself in Gameloft's latest action-thriller.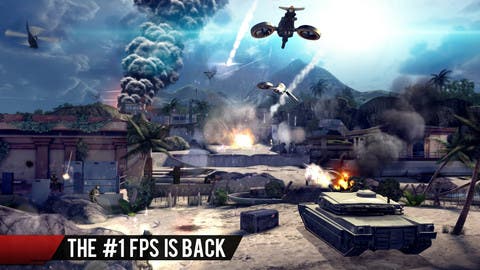 The first thing I have to say is "Huh? What Retina display?" I'm playing Zero Hour on my iPad mini and the fact that it isn't tricked out with Retina graphics is practically unnoticeable. Especially if you are actually trying to play this fast paced and pulse pounding first person shooter and not trying in vain to count pixel density.
In Zero Hour you are thrust back into the life or death struggle to survive while striving to keep up with and protect your unit on its varied perilous missions. Your objective is nothing less than an all out race against a clock with very little time left on it, to save your country!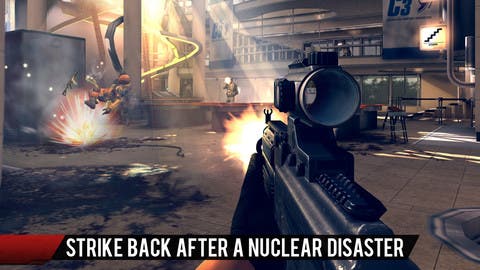 If you thought Modern Combat 3 was impressive and heavy on the eye-candy, wait till you give Modern Combat 4: Zero Hour a whirl! I started playing this new iTunes Store game yesterday, immediately after it finished downloading  and from the opening credits to my first time KIA, this game had me totally engrossed and transfixed by its visually stunning gameplay and Oscar-caliber voice acting, soundtrack and special effects.
If you've had the experience of playing any role playing game or FPS from Gameloft then the already intuitive controls won't take you any time to familiarize yourself with. With motion controlled by either your own gyroscopic, 3D movement, or with virtual joysticks for movement, aiming and firing, the game mechanics will be familiar to most every gamer. As usual, Modern Combat's gameplay includes both campaign as well as multiplayer modes.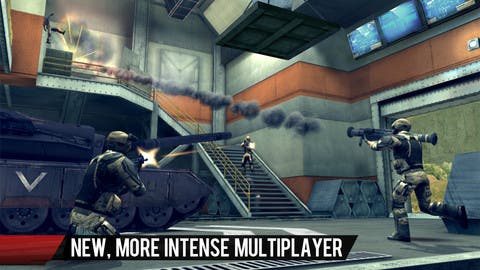 Just in time for the holidays, this latest installment of the mega-successful Modern Combat series is a worthy successor and a totally revamped and refreshed take on the consol- quality FPS genre. The graphics and interactive gameplay, (built on the insanely capable Havok engine) will blow your mind, if an enemies well-placed bullet or a stray shrapnel doesn't literally "blow your mind" first.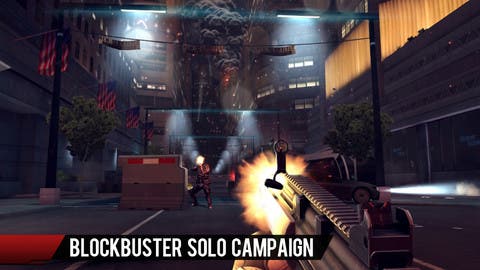 Modern Combat: Zero Hour earns a hearty 4.5 out of 5 stars and is available in the App Store for $7. Zero Hour contains strong graphic violence and very mature themes and thus is rated for 17 and up. It is not for the timid or faint of heart. But if you like a top-notch FPS, with visuals and gameplay comparable to the full-fledged console gaming experience, then Modern Combat: Zero Hour will definitely be perfect for you, or as a holiday gift!