By Dig Om on Mon, 03/03/2014
Award-winning designer Antonio Meze is making quite a name for himself in the high-quality, personal audio sector these days. His stylish and elegant line of premium wooden headphones has met with overwhelming critical success and the Meze 88 Classics over ear headphones are some of the best sounding audiophile-grade gear on the market. While most of the products in the Meze catalog are on-ear or over-ear headphones, their newest design is an in-ear pair of earphones. Built to deliver a high-end, pristine listening experience, the 11 Deco ($79.00) are the first in the new Deco series of personal listening gear for the discerning customer.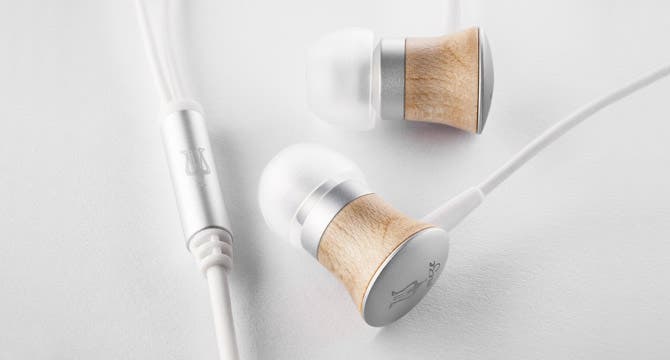 Master your iPhone in one minute a day:
Sign up to iPhone Life's Tip of the Day Newsletter and we'll send you a tip each day to save time and get the most out of your iPhone or iPad.
The 11 Deco sports the trademark wooden body that has become the signature of the Meze brand. It's no secret that wood is one of the best materials for the construction of speaker housings, and the effect it can have on sound is magical. There's a reason so many instruments are made with wood. Violins, native drums, dulcimers, native flutes, mandolins, sitars, and acoustic guitars (to name a few) all take advantage of the amazing acoustic properties of wood. The Meze headphones leverage the superior sound conduction of wood and combine that with some of the most advanced technical components on the market to deliver a listening experience that soars within a crystal clear soundscape.
When you open up the 11 Deco's package you'll find a classy, zippered  carrying case, the earphones themselves, and three different sizes of earpiece to choose from. They weigh very little and are comfortable for extended listening sessions on the go.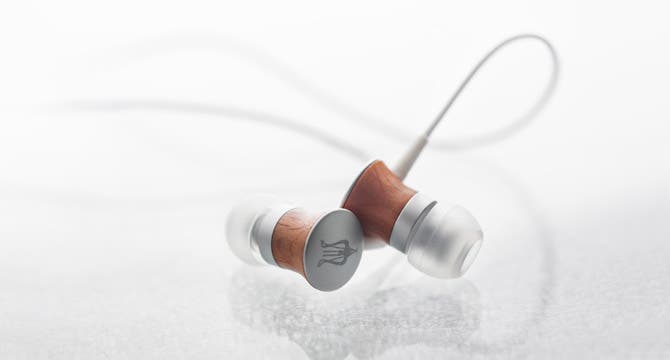 Personally, I was hoping for a more substantial audio cable with these earphones. The style cable currently employed to connect the speaker drivers to your iDevice happens to strike me as somewhat flimsy. I also expected more in terms of sound quality. Not that the 11 Deco are a poor quality pair of earphones; but based on my experience with the 88 Classics, I've come to expect only exceptional quality audiophile equipment from Meze. And while the 11 Deco are certainly above average, they're not quite as mind-blowing as I'd been anticipating.
Pros:
Beautiful design! These earphones display a curving, minimalistic approach to design with soft, flowing lines. The the speaker housing fuses the classic old-world ambience of fine-crafted wood with Apple-esque, elegant simplicity that really complements iOS 7.
Very nice carrying case.
Beautiful beech wood with aluminum accents and gold plated 3.5mm jack.
Features an in-line microphone and call control button.
Comfortable design that seals out a good deal of peripheral noise.
Above-average sound. The wood definitely adds a refinement and detail to the music. The 11 Deco have a graceful sound that captures the mid and high range notes exceptionally well.
Cons:
While the 8mm speaker drivers deliver a relatively accurate and capable sound, I would like to hear a greater frequency range. I found these headphones to be a bit tinny sounding, especially considering the wood housing. It would have been nice to hear the bass enhanced some, not excessively, but certainly to balance out the highs.
 For the price, and considering the Meze reputation, I would have appreciated a little more luxury. Perhaps fabric-wrapped or flat/tape headphone cables, or more proficient drivers, or a modified design of the inner sound chamber within the wood housing.
Would be nice if the mic/call control button also included the volume control and track selection features that have become so commonplace. 
Verdict:
While the Meze 11 Deco certainly offer quality sound and a comfortable listening experience, and there is an undeniable organic charm to these wood earphones, the $79.00 price tag did seem a little steep for these slightly above average earphones, which I feel are only a marginal step up from Apple's own iPhone earbuds, which sell at less than half the price.
Comfort: 3.5 out of 5 stars
Design and aesthetics: 4 out of 5 stars
Sound quality: 3.5 out of 5 stars
Overall: 3.5 out of 5 stars