By Dig Om on Tue, 02/05/2013
The award-winning app, 1Password has recently been updated and rewritten from the ground up, and is now a stellar universal app, running beautifully across all Apple devices. In the wake of last week's massive breach of Twitter security, where more than a quarter of a million users' accounts were hacked, now may be the perfect time to invest in your online security. This app takes the headache out of keeping track of all of your passwords.
Master your iPhone in one minute a day:
Sign up to iPhone Life's Tip of the Day Newsletter and we'll send you a tip each day to save time and get the most out of your iPhone or iPad.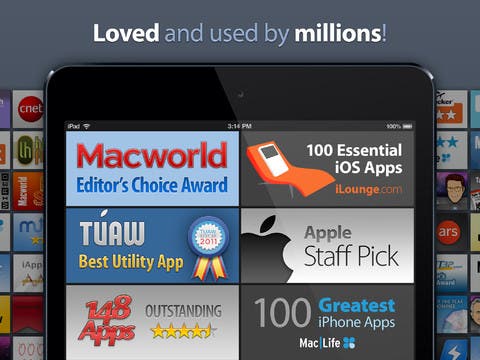 If you missed our last issue of iPhone Life magazine, you missed my article featuring some of the best privacy and security apps available for iOS. I placed 1Password at the top of that list. It is critically acclaimed for its simplicity and ease of use as well as for its high-level password security features and intuitive user interface. If like me, you have more passwords than you can keep up with, this may be just what you need.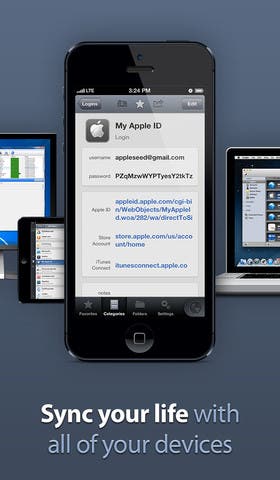 According to best practices, we shouldn't use the same password across multiple sites. Yet so many of us are guilty of doing just that! When our poor password management practices comes back to bite us on the butt, it can be more than a pain in the behind. It can be quite humiliating when unbeknownst to us, our Facebook profiles start posting repeated updates about winning a free iPad, or worse, when sites we check less often like mySpace, Path or LinkedIn posts weird links to big money giveaways or raunchy porn for weeks before we realize it! I wish I could say these were hypothetical scenarios, but alas, they all have happened to me. I've even had my bank account hacked once! So I know all to well what an ordeal a cracked password can be.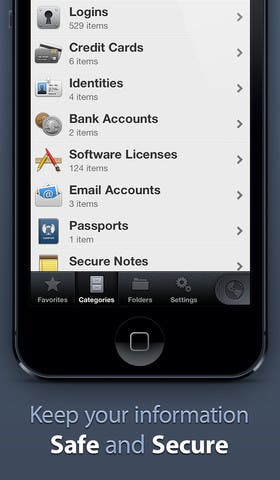 To the rescue is 1Password, which is designed to give you both peace of mind and an unprecedented level of Internet security. With 1Password, all you need do is remember one password (thus the name), and all of your passwords are securely ensconced within the app. Other outstanding features are its ability to enter your password information automatically and securely for you within its own native, full-featured browser, as well as its capability of syncing across devices, iOS as well as OS. 1Password also has a convenient feature that allows you to auto-generate passwords and customize the level of complexity of the passwords that the app comes up with.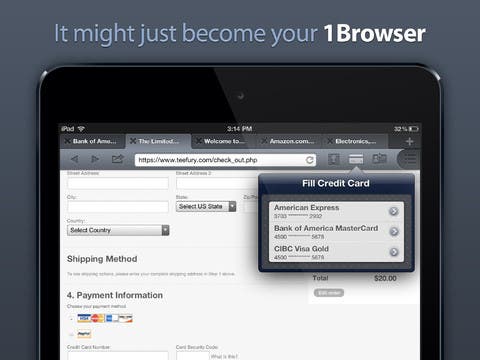 If you are one of the many who use the same password whenever you register at a new website, choosing convenience over security, then 1Password is definitely an app you should check out. In this day and age, where hackers break into user databases of major sites such as Twitter, Dropbox, LinkedIn and Sony, to name a few just for sport, now more than ever is the time to make yourself less vulnerable to online security breaches with the help of 1Password.
1Password is available HERE for the iOS app ($18.00), and HERE for the desktop version ($50.00).