By Dig Om on Mon, 10/01/2012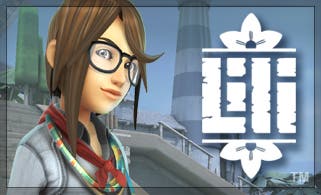 Lili
($5.00) is the fantastic new game from the veteran video game designers at
BitMonster
. While it may be their first collective foray into the world of iOS games under their current indie business incarnation, each one of the six senior developers has impressive experience and credentials which uniquely prepare them to spearhead this new game development company. Lili is a new release as well as Apple Editor's Choice and it is nothing short of a masterful creation! In fact, I would go so far as to say Lili may be a contender for Best RPG of the year.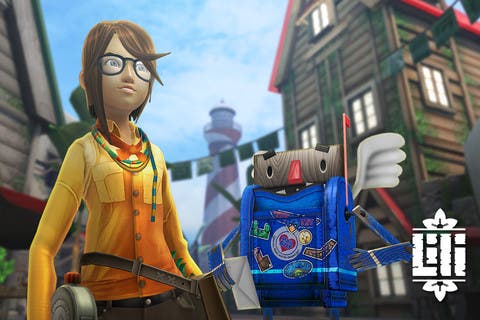 For their first game, BitMonster has teamed up with everyone's favorite gaming engine, namely Unreal Engine, so you might be able to guess what that means. True to its reputation (having produced such successful games as Infinity Blade, Wild Blood, Horn and Epoch, to name a few) the Unreal Engine sure does deliver on the goods. Graphically you'd be hard pressed to find a richer, more finely-crafted game environment than that of Lili's. The stunning visuals and slick, intuitive navigation controls of this game are just the tip of the proverbial iceberg though. This game is a welcome and refreshing twist on the RPG genre.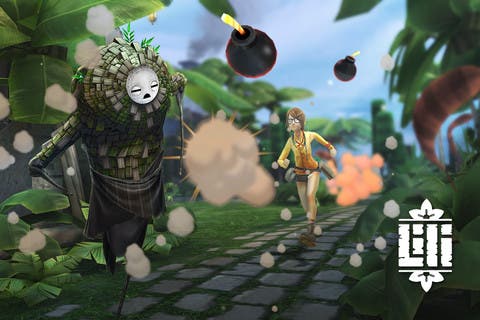 While I can't claim to be one who eschews video game violence or the blood and gore that accompany many other hit iOS games, it has been a nice change of pace to engage in gameplay where killing or maiming my opponent is the goal! In Lili, we are treated to a compelling storyline with immediately intriguing, and creepily weird characters, where we take on the role of Lili, a super-cute-sweetheart, student of higher education, trying to get her "Vegi-magical" degree. To do so we must accomplish progressively more and more challenging series of flower-collecting objectives as we roam through this beautiful seaside environment, on the island of Geos.
On our adventures of course, we come across all kinds of diverse, weird and magical creatures, both good, and not-so-good. And, as fate would have it, many of the rare and special flowers we have to harvest are only to be found growing from the backs of the islands "spirits", who aren't necessarily the nicest or most compliant of creatures. Yikes, hang on tight because the Spirits aren't inclined to make picking flowers off their backs an easy affair.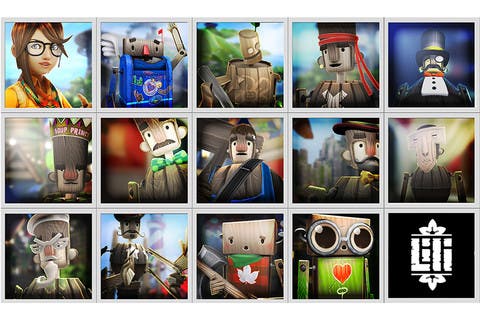 Lili's intriguing cast of fantastical characters!
This game has a pace all its own, and while interesting, it's not your typical nail-biter, or nonstop thrill ride. Rather, Lili is a more intellectually and conceptually engaging game than many of its contemporary role playing games.
On a 5 star scale, I'd give Lili a 3.5.
The graphics are amazing and something to behold and appreciate. They truly are remarkable, making great use of the Unreal Engine foundation upon which it is built.
The game play controls are like many new games, where you simply tap the screen where you want to go and your character goes that direction.
The pace of the game is the only thing that keeps me from giving it a higher rating. Perhaps I am spoiled, or adversely conditioned from playing too many high-intensity, pulse-pounding games, but I enjoy a game that immerses you in greater levels of action, right away, and more often than Lili tends to. That said, Lili may just be the perfect game for the younger gaming set, and Lili is most certainly a great option for anyone for whom the battles and graphic violence of some of the other iOS hit games are a bit too much for, or anyone looking for a bit more leisurely (and less stressful) game pace than say,
Dead Trigger
or the new hit iOS game,
Amazing Runner
.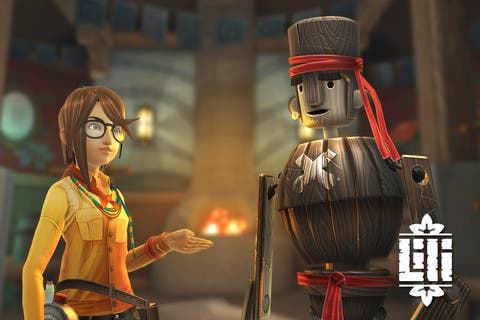 So if you are looking for a stunning RPG, with a great plot and incredible visuals, as well as easy-to-use game controls and mellow gameplay, give
Lili
a whirl. And please let us know what you think of this game if you have already played it or are about to go out and download it now.
Check out the gameplay video trailer below: