By Dig Om updated on 12/09/2013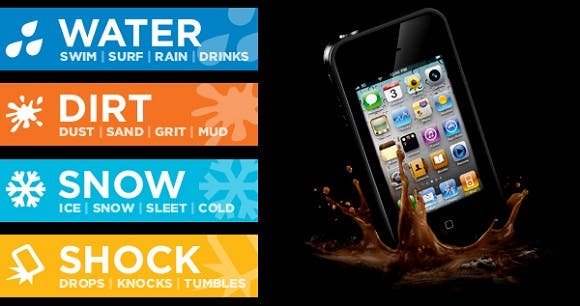 Lifeproof makes some of the best iDevice cases on the market. Their cases are among the most protective, most versatile, most durable, and most functional I have ever come across. And with all of the color and style options available, there is something for just about everyone. Now, in celebration of the holidays, Lifeproof has extended a special offer to iPhone Life readers. For a limited time, our readers will get an exclusive special 10 precent discount on the purchase of Lifeproof products at their website. Read on for more details...
Master your iPhone in one minute a day:
Sign up to iPhone Life's Tip of the Day Newsletter and we'll send you a tip each day to save time and get the most out of your iPhone or iPad.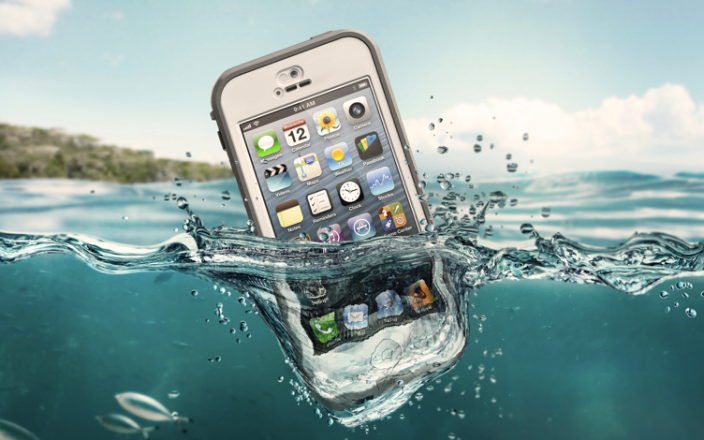 Whether you want a bright and colorful case to complement your iPhone 5c; or a waterproof case for your 5s that allows you to use your Touch ID feature; or a waterproof case that doesn't require a plastic screen over your iDevice's glass touchscreen; Lifeproof has something to fit your needs and tastes.
Lifeproof basically has two main categories of iDevice cases: the frē, which offers waterproof, shock-proof, and dirt-proof protection in a case that includes a clear plastic touchscreen protector built into its design, and the nuud, which offers the same level of protection, but in a case that allows unobstructed access to your iDevice's glass touchscreen.
There are no other cases on the market that give users the option of having the most protective case, while still interacting directly with the glass touchscreen, sans plastic barrier. Lifeproof achieved this feat with revolutionary technology that incorporates an O-ring seal around the case's front plate, which when compressed against an iDevice's glass screen, effectively seals out the intrusion of any liquid or debris. So for those of you who appreciate having a highly protective case for your precious iDevice, but despise the plastic screens that so many protective cases include, the nuud is the perfect choice for you.
And Lifeproof is also the first case maker to market with a fully protective, fully functional, full-time use iPhone case that supports the Touch ID feature on the iPhone 5s. Available in both the nuud and frē models, the home button on the iPhone 5s is, in both instances, covered by a thin plastic window, equipped with almost invisible fingerprint sensors, allowing you to use this new feature of Apple's flagship iPhone with natural ease.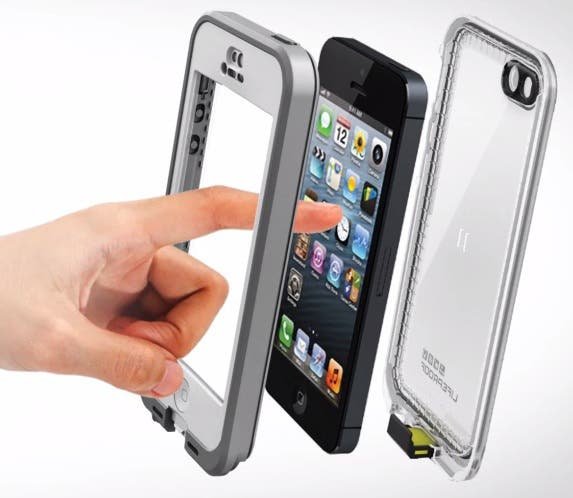 Both the nuud (pictured directly above) and the frē Lifeproof cases are available for all iDevices, except the larger iPad Air and the iPads 2–4, which only have the option of the Lifeproof nuud, with its naked touchscreen interface. Perhaps the lack of a built-in touchscreen protector in the Lifeproof cases for the iPad Air and iPads 2-4 is due to the larger screen space of the iPad Air and the iPad 2-4; but if I had any suggestion for Lifeproof, it would be to go ahead and create a frē model for the iPad Air and the iPads 2-4. I believe that iDevice owners would appreciate the option of having a built-in screen protector on their larger iDevices, as well as on smaller ones like the iPhone and iPad mini. I know I would, as I tend to be quite rough on my iDevices, and the added protection of a built-in screen protector goes a long way to keep my iPad's glass screen scratch free. And a scratch free glass screen is a huge bonus when it inevitably comes time to sell or trade in an iDevice for the newest  latest and greatest model.
From now until Christmas, iPhone Life readers can get 10 percent off online orders of all Lifeproof products. Simply go to the Lifeproof site and select the Lifeproof items you want to order and when prompted, enter the following coupon code:  iphonelife10.
A Lifeproof case makes a great gift for anyone you know who is getting a new iPhone as a holiday gift; or for yourself, for that shiny, and all-too-easy to damage iDevice.