By Dig Om on Thu, 12/06/2012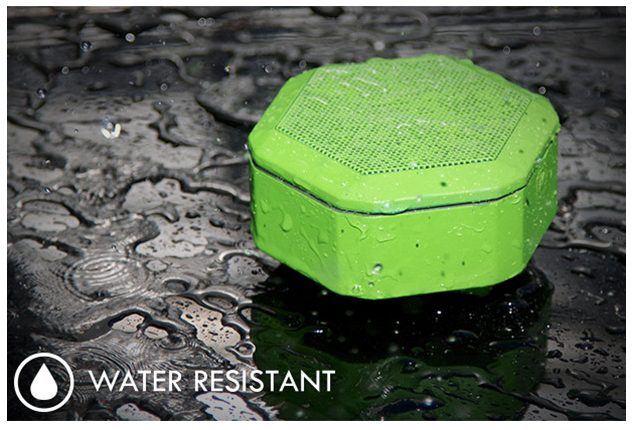 If you follow my articles and read my posts, then you already know that I am an outdoor enthusiast, who also dabbles in extreme sports and loves to adventure and spend time in nature. I'm always on the lookout for the latest and greatest in the world of rugged, iOS friendly accessories. Well, do I ever have something to introduce to all of you! In fact, I first got wind of this excellent new accessory a while ago and I've been chomping at the bit to share the news of it with everyone!
I've already been a fan of BOOMBOTIX, ever since testing their awesome, rugged and stylish
BOOMBOT 2
. With the BOOMBOT 2, BOOMBOTIX did something that no other Bluetooth speaker designers have done. They fused a contemporary and progressively designed work of technological modern art with superior sound, style, durability and function. I was super-impressed with the BOOMBOT 2, and if BOOMBOTIX had stopped there to rest on their laurels, well... that wouldn't have been a bad thing. But not content to have just one great rugged Bluetooth speaker, BOOMBOTIX has been diligently at work creating their next marvel, the BOOMBOTIX REX.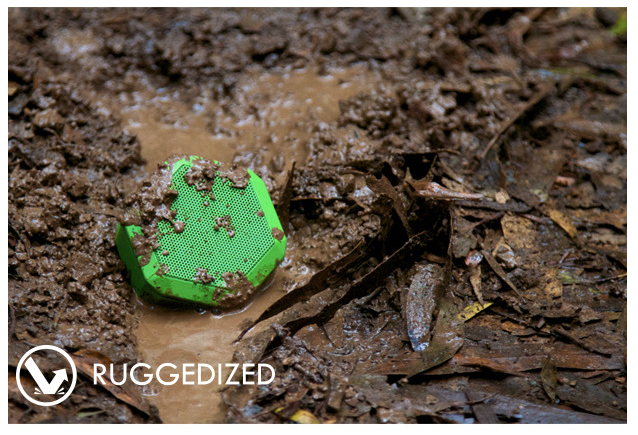 The BOOMBOTIX REX just debuted on
Kickstarter
and according to the company, the BOOMBOTIX REX was designed
by and for
athletes and adventure enthusiasts. This miniature, ultra-portable speaker clips onto (or fits into) almost any pocket for headphone-free music in any circumstance or environment. Great for nearly all action and outdoor sports, and with full Bluetooth control/speakerphone, the REX is a unique product for active audiophiles who want to listen to music while on the go without having to worry about damaging the speaker by dropping it or getting it wet. The REX is also the first and ONLY, ultra-portable Bluetooth Speaker to not only double as a heavy-duty speakerphone, but that also offers
FULL SIRI INTERGRATION
. With the touch of a button on the speaker, Siri is at your service, broadcasting loud and clear through this little powerhouse of a speaker!
BOOMBOTIX products are not only shock and drop tested and water resistant, they are also SUPER LOUD. The 2.1 soundsytem can reach a thunderous volume of 90dB at two feet away, delivering clear and crystalline sound, whether at a picnic, in the office, at the pool or beach or in the backwoods exploring.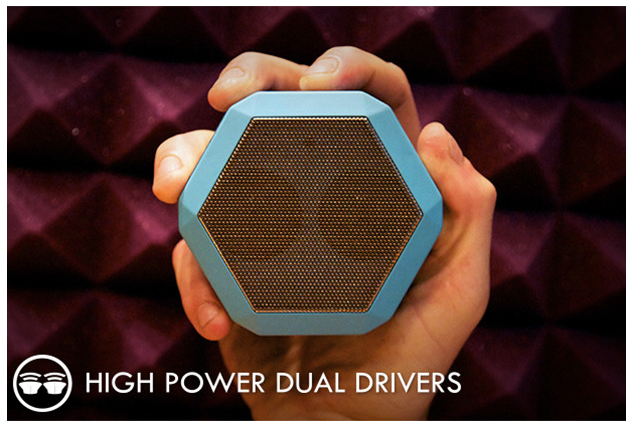 I am a fan of products that are built well and built to last; devices designed for longevity, durability and resilience. It looks to me as if BOOMBOTIX nailed this one on the head. So for all of you out there, looking for a rugged speaker to keep up with you and your active lifestyle, be sure to check out the
REX by BOOMBOTIX over on Kickstarter
. It's available now for pre-order at a great deal of a price: $75 dollars for the white model of the REX, and $80 for either the Pitch Black, Savage Green or Electric Blue models. The REX just went "live" on Kickstarter a couple of days ago and it has
already
almost reached it's funding goal of $35,700! With 36 more days to go in its funding campaign and with the money raised thus far amounting to $27,000 I'd say it's a virtual certainty that the BOOMBOTIX REX will recieve full-funding and stay on target for February 2013 deliveries.
If you aren't able to see the BOOMBOTIX REX video above, pease click
HERE
.
---
As always, thank you kindly for reading and stay tuned for more timely reviews and reports on all things iOS here at iPhone Life!