By Dig Om on Wed, 10/30/2013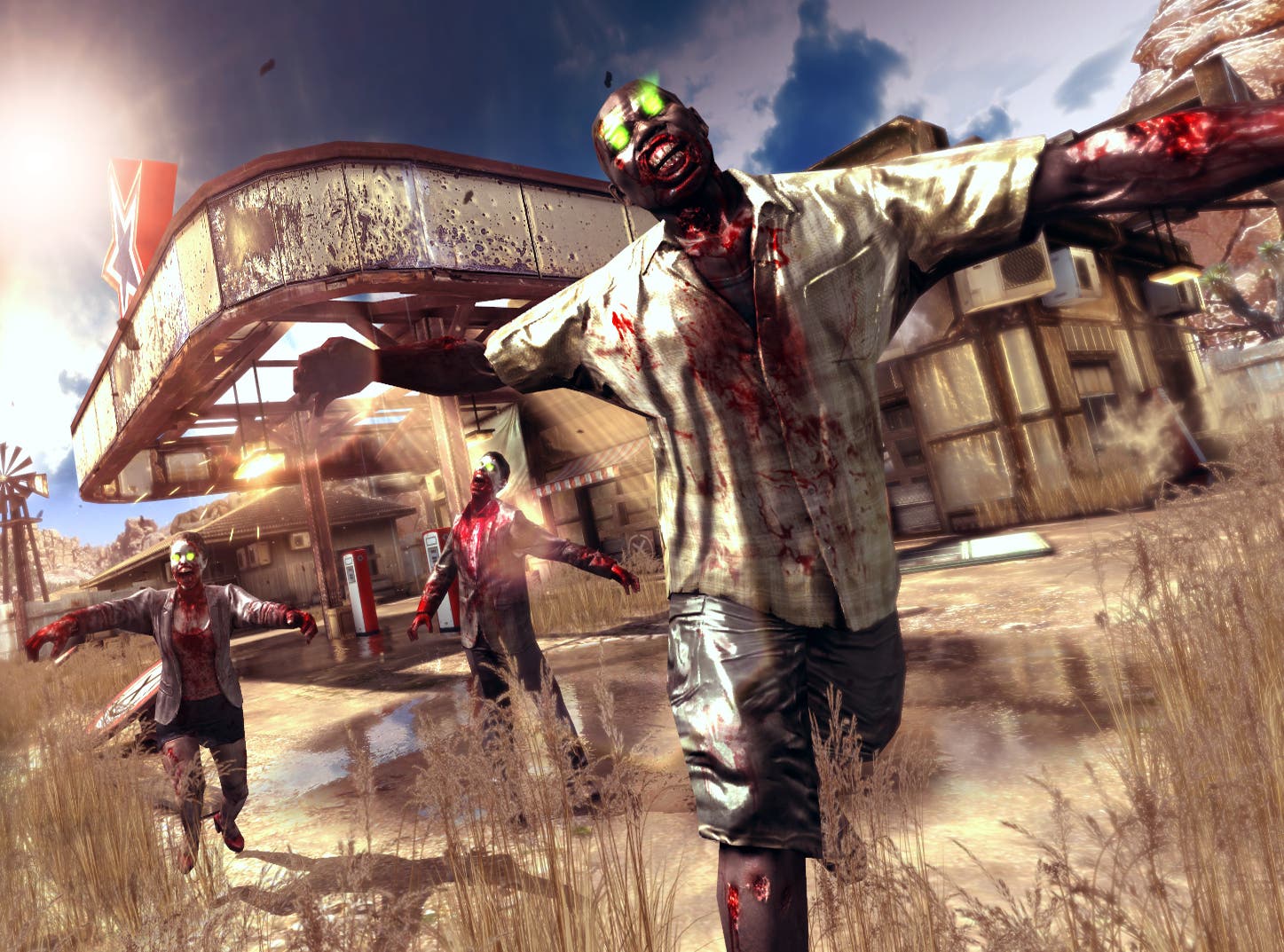 Most everyone knows that there's no shortage of Zombie-themed games in the App Store. From cool photo apps to lighthearted and whimsical romps, it seems like the plethora of Zombie games for iDevices are only adding to the national fervor for the undead. I keep wondering are they (the powers that be) trying to prepare us for something? Well whatever the case may be, conspiracy or not, there's no denying that Zombies have never been more of a social phenomena. And to celebrate this Halloween, I've rounded up six of the best Zombie First Person Shooters in the App Store.
Be warned though, these aren't your Plants vs Zombies cartoonish fare; the games featured here are graphic and terrifying, not for the faint of heart and not necessarily for young kids. What we have here are six of the most realistically rendered, and graphically depicted horrorfests on iOS. Read on if you are looking for a good Zombie massacre game that will likely keep you up late into the night playing, and then haunt your dreams with terrors of the undead...
Master your iPhone in one minute a day:
Sign up to iPhone Life's Tip of the Day Newsletter and we'll send you a tip each day to save time and get the most out of your iPhone or iPad.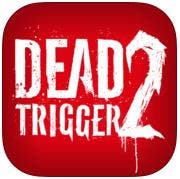 Dead Trigger 2 is the fast-paced, on-your-toes FPS sequel to last year's mega-hit, and features killer graphics and a gruesome cast of ravenous undead hordes. Like many Zombie first-person shooters, the premise is simple: the Zombies have overrun the world, and civilization as we know it has descended into a nightmare of gore and fear where only the quick-witted, skilled warriors survive.
Like the first installment of Dead Trigger, this sequel gives me the heebie-jeebies big time! Only this time around, the challenges are even more extreme and the graphics are even more refined. My only criticism of this game is that it follows the infernal freemium game model, which requires quite a tiresome grind to advance, or the shelling out of real world money for upgrade packs. That said, I've played this game a lot considering it's a very new entry to the App Store and have found that D.T. 2 has struck a reasonable balance between promoting in-app purchases and allowing you to advance at an acceptable pace without shelling out a dime.
If you want a taste of the sheer horror and overwhelming odds of trying to make it through the Zombie cataclysm, Dead Trigger 2 is a must have!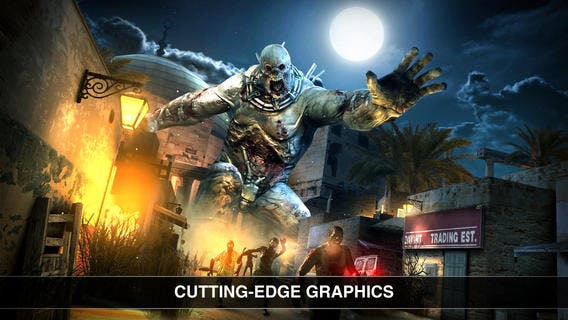 2. The Walking Dead: The Game (free
, with in-app purchases for additional episodes)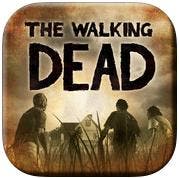 This highly acclaimed choose-your-own-adventure (set in Robert Kirkman's popular Walking Dead universe) has been out long enough to have won numerous awards and garnered widespread critical acclaim. Recently, a new storyline called 400 Days was added, serving as a segue between season one of the series and the upcoming second season. I've written about this game many times before and I've already made it known that I am a fan of this title.
Gameplay involves a number of factors, including fast reflexes and decisions you make under pressure. While not a frenetic, fever-pitched, rollercoaster ride of a game The Walking Dead series for iOS is one of the best, most creative uses of the iOS platform that I've seen. Even if it wasn't Halloween, I'd STILL highly recommend this emotionally gripping game!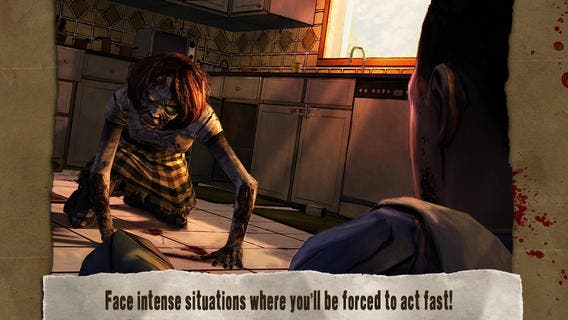 BREAKING NEWS FOR HALLOWEEN: This just in!  It's Halloween, and Telltale Games picked the perfect time to announce the soon-to-be-released second season of the hit video game series. Without giving anything away, do you remember sweet Clementine?
Click HERE if you can't see the video trailer for The Walking Dead: Season Two embedded above.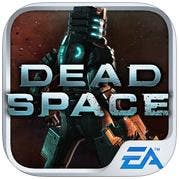 Dead Space is a modern, classic talefilled with death, destruction, monstrous mutations, and all sorts of grotesqueries. Dead Space has actually been in the App Store the longest of all the games featured here, so the fact that it is still being featured in a "Best of" article after a couple of years after its release is a testimony to its quality.
Set in the far reaches of outer space, the game tasks you with the investigation of a space station that has gone silent. Cue ominous and suspenseful soundtrack....  You arrive at the desolate and eerily quiet station and promptly set about arming yourself against the unknown, while a deepening sense of foreboding grows. You'll have to keep a level head, and try remember to breathe; because what lies ahead is horror incarnate as you set out in search of survivors and any clues as to what befell the crew.
Even thoughNecromorphs are technically not Zombies as we have come to think of them on Earth, they still fall into the category of dead humans reanimated into a terrifying and deadly form.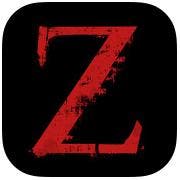 This first person role-playing game is set in the world of the hit movie of the same name starring Brad Pitt. In World War Z you play as Doug as he sets out on a dangerous mission to save his son (who was residing in Japan when the pandemic erupted) and perhaps what is left of humanity after a full-fledged Zombie outbreak becomes reality.
World War Z is powered by the awesome Unreal Engine beneath the hood, and delivers excellent graphics and gameplay. While it doesn't follow the script of the movie like some other movie-to-game adaptations do, I don't look at that as a drawback, in fact, if you didn't know better, it could be the same main character that Pitt played in the theatrical release.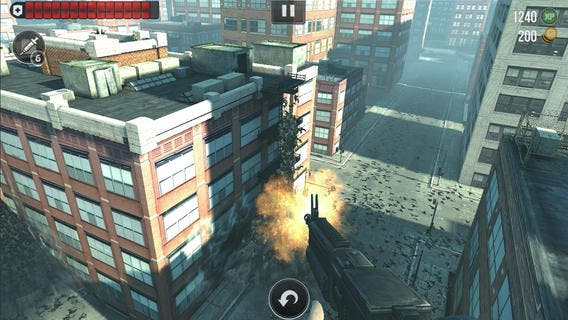 World War Z isn't just a traditional Zombie shoot 'em up either. It's filled with puzzles that you have to methodically solve; so if you prefer your FPS games with a little more variety of gameplay, World War Z is an excellent option.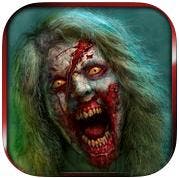 Infected Wars is powered by the infamous Unreal Engine, so you know what that means: superior graphics and exceptional gameplay. Indeed, this recent addition to the App Store delivers chills and thrills and gore galore! Set in a post-apocalyptic Zombie desolation, 2013: Infected Wars sets you on an extremely challenging mission to clear a path trough the undead masses in defense of the few pockets of survivors that remain.
A unique feature of this game is that it allows you to play from start to finish in multiplayer mode. It's also an extremely challenging first-person shooter, one of the most challenging I've come across on iOS in fact.
The price of this game recently dropped, from $6.99 to just $.99, which is a great deal, and a more appropriate price for a game that has some of the common trappings of the freemium game model—like having to pay to play again once your character dies for instance.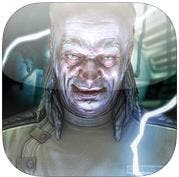 This newcomer to the App Store places you in yet another Zombie scenario, this one also set in a space station. But that is where similarities to Dead Space end. In Dead Effect you are fighting for your life against zombies that appearance–wise, look much more like we have come to imagine zombies looking, having retained their human forms once their life-force has departed.
In Dead Effect, you play as an elite member of Unit 13, as you fight for your life in a Sci-Fi FPS game that will send chills down your spine.
Have a safe and happy Halloween everyone, from all of us here at iPhone Life!