By Dig Om on Fri, 12/26/2014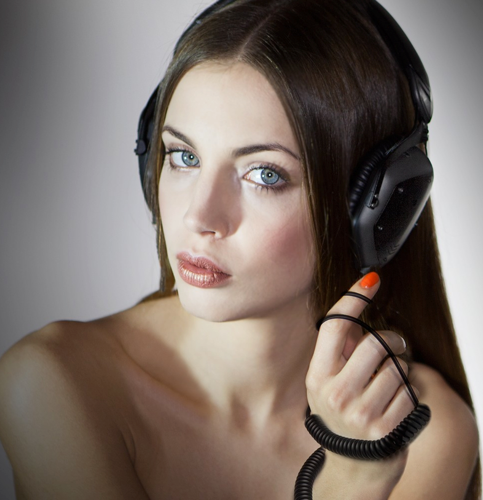 To make it onto this list, headphones must shine in the following areas: They must be exceptionally comfortable, they must be well built and they must have superior sonic quality. No earphones that have to be inserted into the ear are included in this list and any Bluetooth headphones featured have to include a microphone for convenient conversing. Sounds simple enough right? Well, it would be, except for the fact that there are so many great headphone options out there. Coming up with a condensed list of 20 headphones to highlight out of the hundreds of great choices on the market was no easy task, but after a year spent studying the intricacies and nuances of a great many headphones, this list represents 2014's cream of the crop.
Smartphone and tablet users tend to know from experience that even though our device's built-in speakers might be good, they are no match for a good pair of headphones, and s
ince everyone uses headphones in their own unique way, what's best for one person isn't necessarily going to be the best choice for another. 
Out of the numerous headphones I've had the opportunity to listen to this year, the following are the top contenders for best headphones of 2014 
Rather than imperically declare one of these pairs of headphones "better than all the rest," w
e'll let you, the reader, decid
e which model is best suited for you. The headphones featured here are simply
presented in order from least expensive to most expensive, and as you might imagine, a higher price often (but not always) indicates a higher quality product. In cases where headphones have the same retail price, they are listed alphabetically.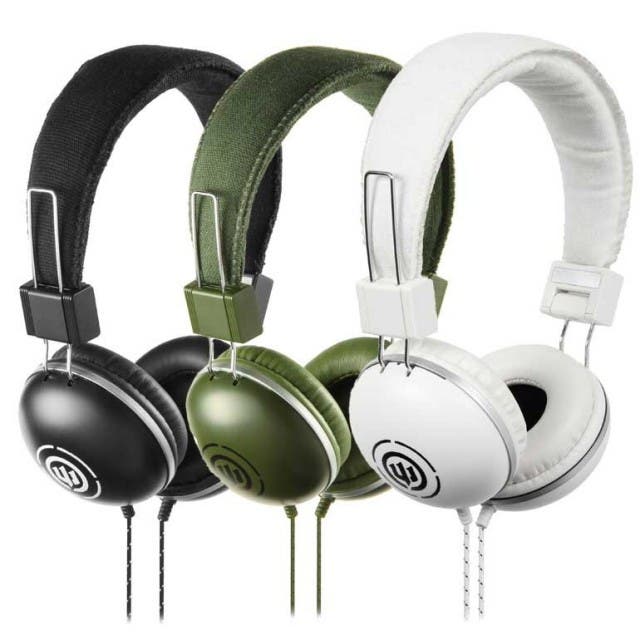 Master your iPhone in one minute a day:
Sign up to iPhone Life's Tip of the Day Newsletter and we'll send you a tip each day to save time and get the most out of your iPhone or iPad.
Wicked Audio Evac (starting at $19.99)
Wicked's Evacs are an affordable and lightweight, yet durable pair of on-ear headphones. For the price, the sound quality of the Evacs is remarkable. They are definitely one of the better entry-level headphones currently on the market.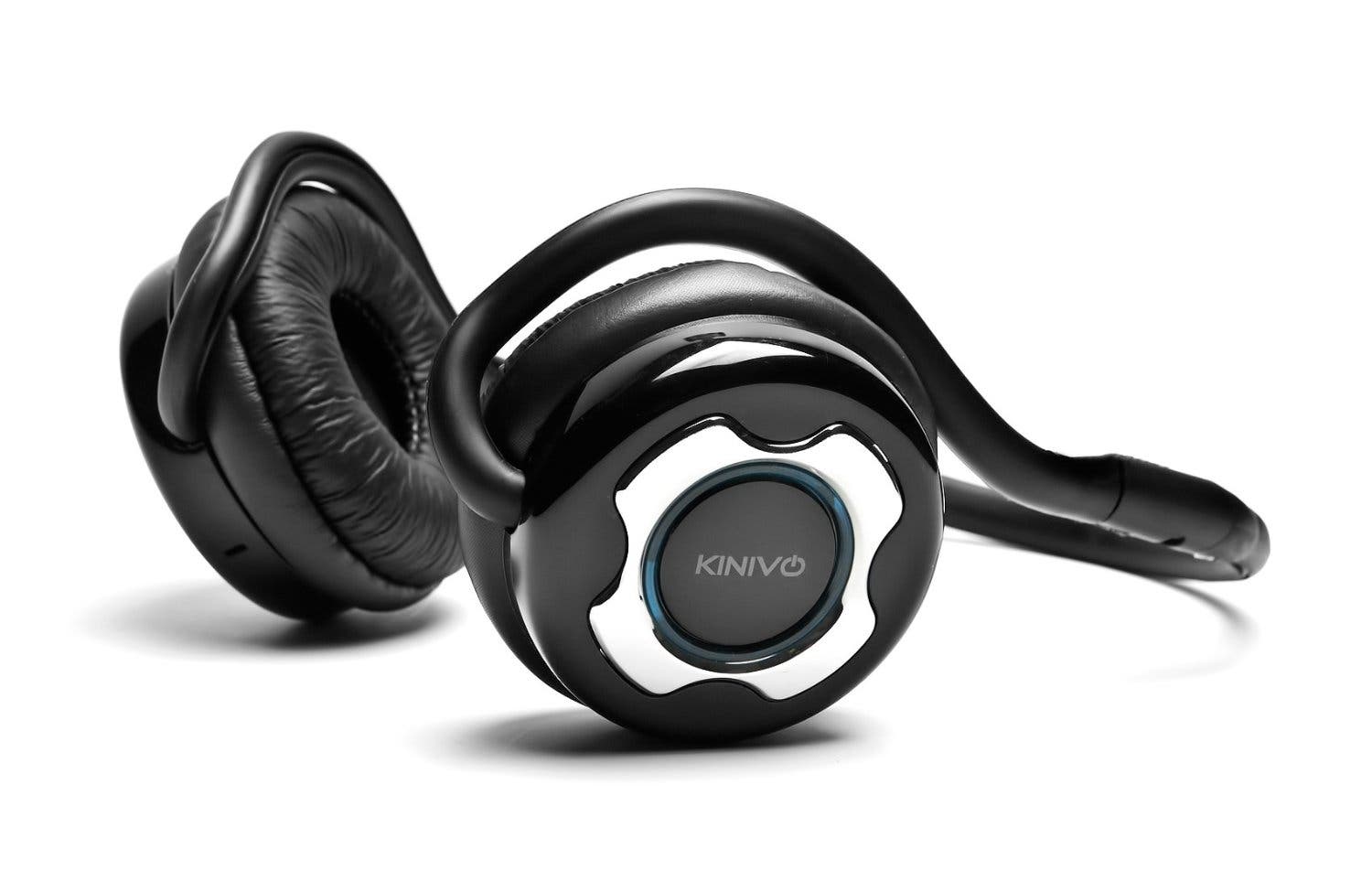 Kinivo BTH-220 ($20.99)
These lightweight and ultra portable on-ear Bluetooth headphones are perfect for adventures on the go. They feature an above-the-neck headband which holds the earpieces securely in place and controls built conveniently into the earpiece.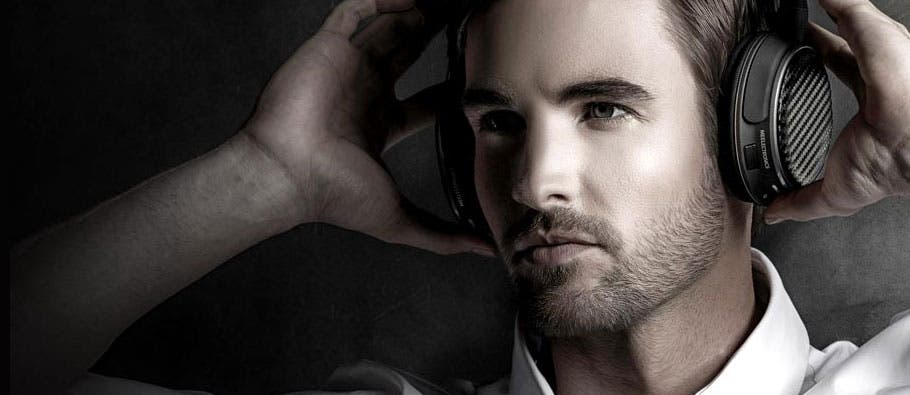 Air-Fi Matrix2 ($84.49)
With its long-lasting battery, which provides over 20-hours of music playback/talk time, and support for Apple's AAC studio quality Bluetooth audio codec, the Matrix Air-Fi 2 headphones are one of the best values you'll find when it comes to great sounding over-ear Bluetooth headphones.
Monoprice 10585 Bluetooth On-Ears with Premium Virtual Surround Sound ($89.50)
The Monoprice 10585s are an amazing feat of design, with two large 50 mm woofers and 6 13 mm speakers embedded within the earcups. The end result of which is remarkably authentic 3D surround sound audio reproduction. The Monoprice 10585s are also notable due to the facts that they offer an impressive 25 hours of use, and that they are quite large for an on-ear pair of headphones and therefore provide a more dramatic, passive noise-isolation effect than a traditionally smaller pair of on-ears.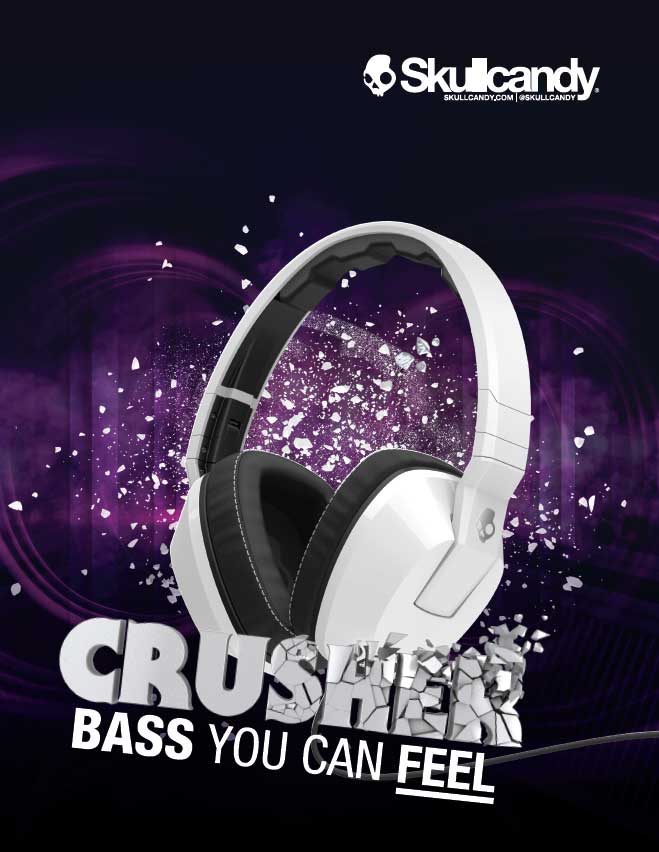 Skullcandy Crushers (starting at $89.99)
If you're in the market for an excellent pair of headphones that really pack a powerful punch, the Crusher over-ear headphones are an excellent choice. A single AA battery provides the skull-crushing power and bone-rattling bass for these stylish over-ear headphones.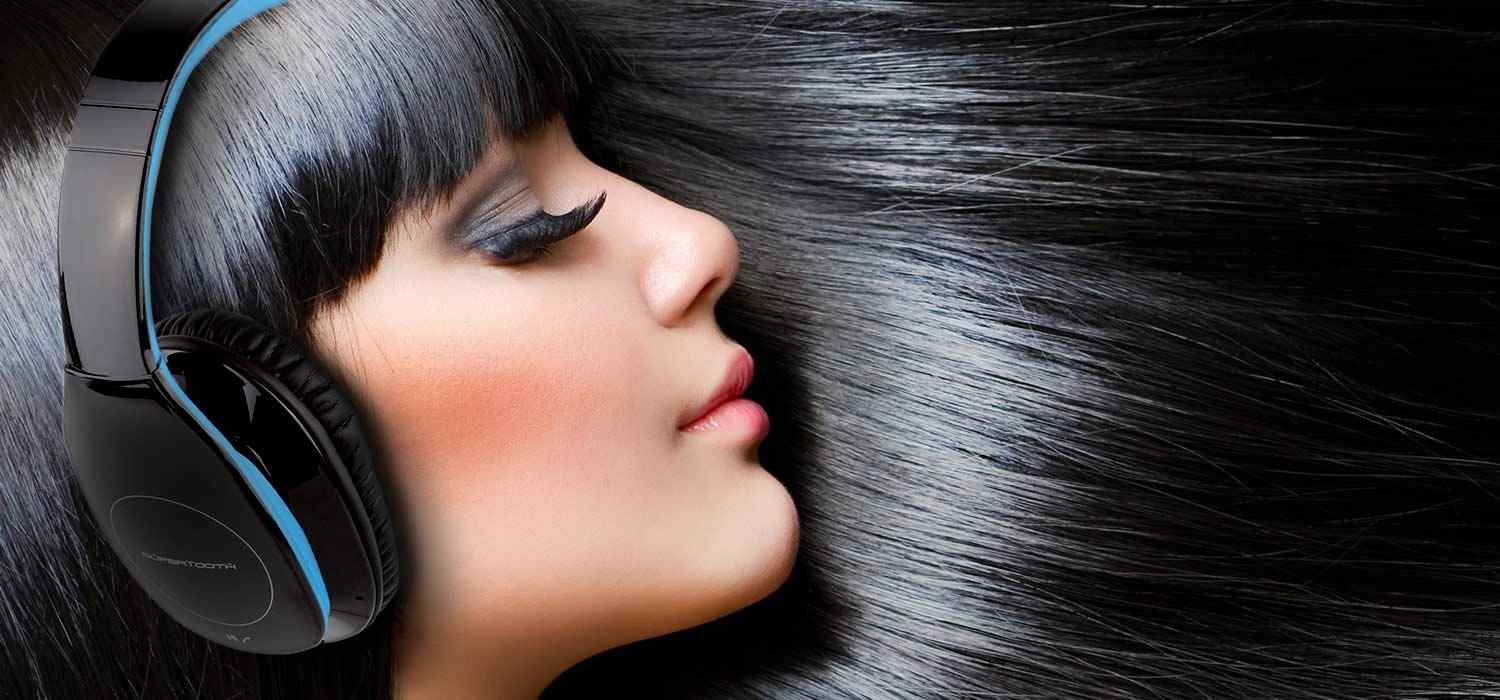 Supertooth Freedom Bluetooth Headphones ($99)
The Freedom over-ear headphones have a unique design that features an earpiece with a shell that clicks (like a computer's mouse) to start and stop playback. Volume is controlled via a slider tucked away on the side, and their swiveling earcups allow for that "sweet-spot" fit.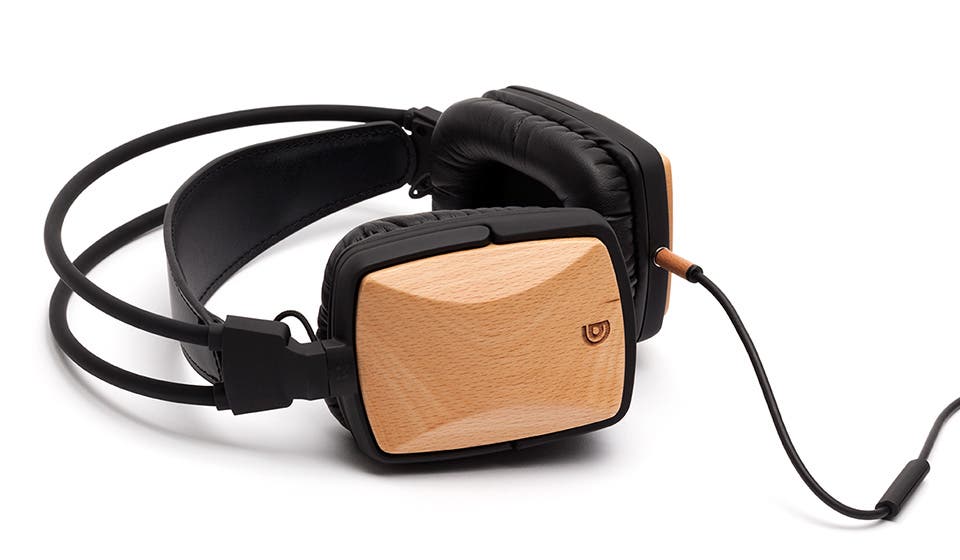 Griffin WoodTones ($99.99)
These economical over-ear headphones are one of the most comfortable pairs of headphones I have ever tried on. They fit exceptionally well, and are perfect for extended listening sessions thanks to a minutely adjustable elastic headband, padded speaker drivers within the earcups and fully rotating earpieces that allow for the maximum in customizable positioning.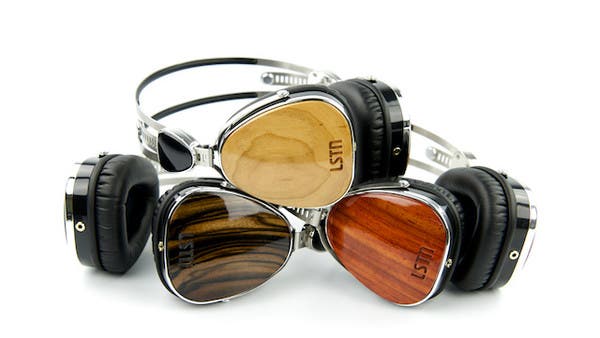 LSTN Troubador ($149.99)
Not only do the Troubadour over-ear headphones look great, with their classic flair of wood, and sound amazing thanks to wood's natural resonance, with every pair sold LSTN donates a percentage of their profits to the Starkey Foundation to help restore hearing to people in need.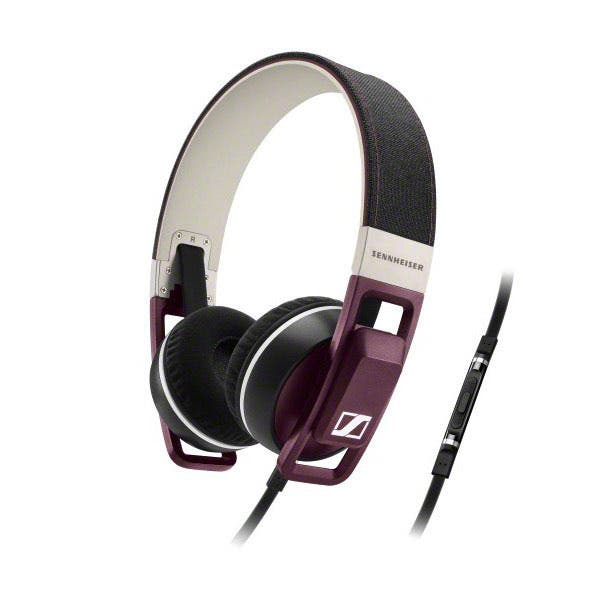 Sennheiser URBANITE (starting at $199.95)
Sennheiser's Urbanite is one of the most impressive pairs of headphones I've come across this year. You can pick from on-ear or over-ear models, both of which offer Sennheiser's signature audiophile-quality sound. The Urbanite is ruggedly designed and elegantly luxurious to use.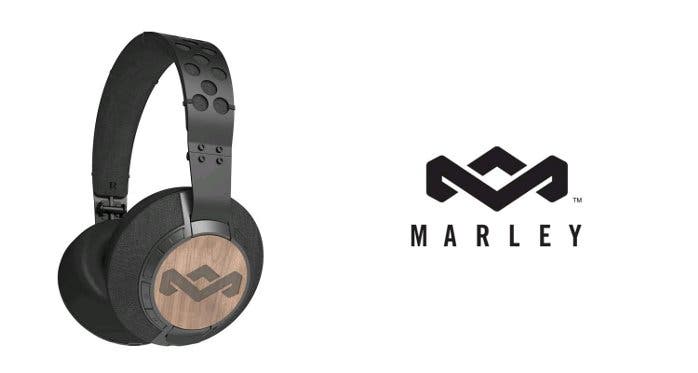 House of Marley Liberate XLBT ($199.99)
The Liberate XLBT over-ear headphones are custom made from recycled bottles, cans, and hemp fiber. What's not recycled are the Liberate's precision drivers which deliver a finely tuned sound. These Bluetooth headphones are unique in that they are one of the few pairs that support Apple's CD-quality Bluetooth streaming codec.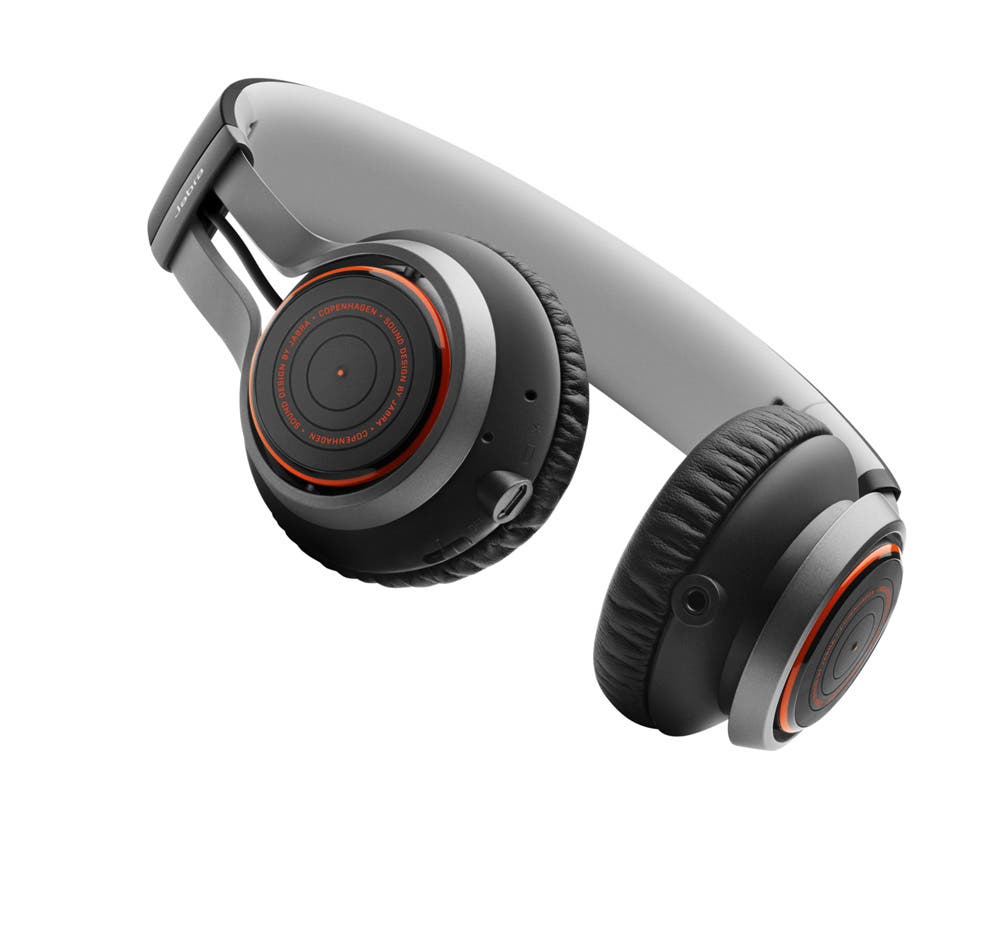 Jabra Revo Wireless ($199.99)
The Revo on-ear headphones raise the bar in terms of what we can expect from a great pair of headphones, Bluetooth or otherwise. These on-ear cans have all the bells and whistles you might imagine a premium pair of headphones would have, including a touch sensitive earcup that allows you to control playback and a free app that lets you customize your sound settings and equalization. The Revo wireless have even been torture tested and are built to take a beating, so you needn't worry too much about being too rough on them.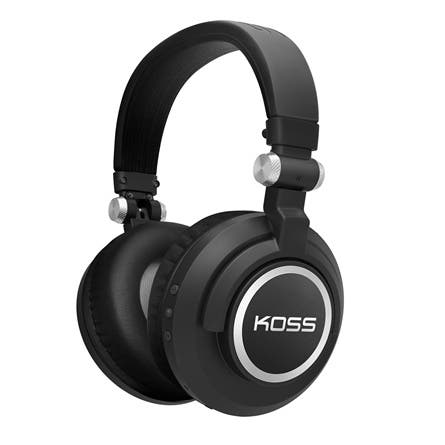 Koss BT540i ($199.99)
The BT540i Bluetooth headphones are one of the most comfortably versatile pairs of high-end, over-ear headphones that you will find. Their earcups swivel on a gimbaled axis and have a wide range of motion. The Koss BT540i are perfect for anyone who is particular about getting that perfect fit out of a pair of headphones. They also come with the benefit of a speaker technology that has been refined and fine-tuned over the decades, by one of the pioneering leaders in the field of hi-fidelity stereophones.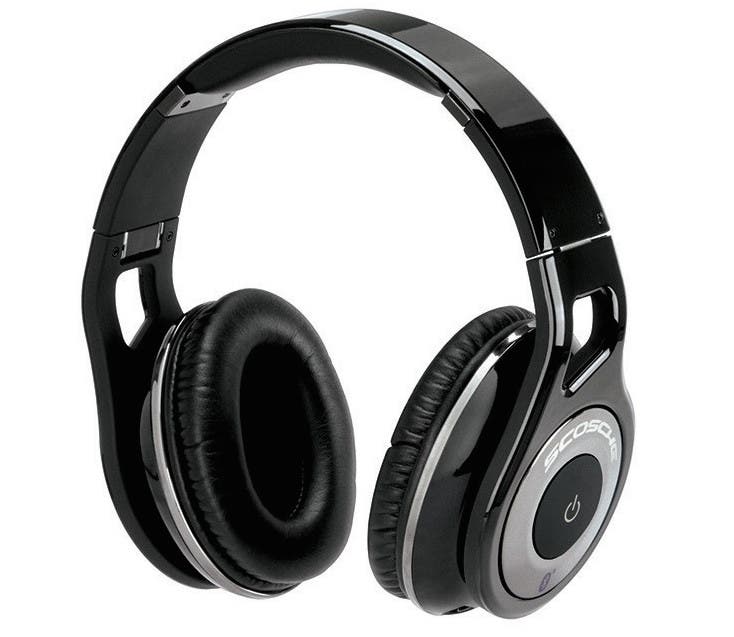 Scosche 1060 ($199.99)
Touted as being capable of pumping out "reference grade", impeccable studio-quality sound, the 1060 over-ear Bluetooth headphones certainly deliver on that promise. They support Advanced Audio Coding (AAC) and sport a sturdy design with an extremely comfortable fit and the customary controls located on the earcup.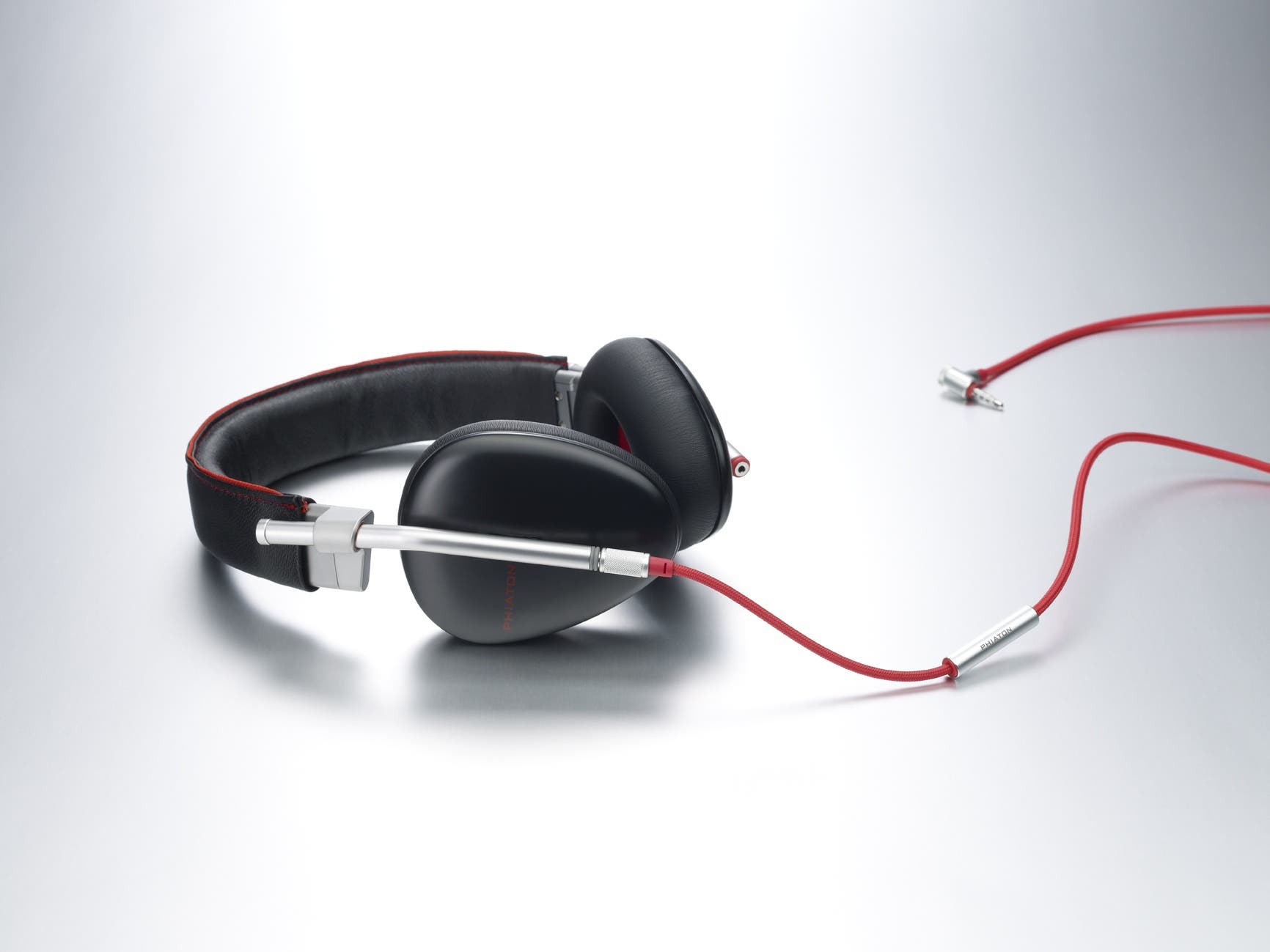 Phiaton Bridge MS 500 ($269.00)
Phiaton pulled out all the stops with these luxury model over-ear headphones. The MS 500 isn't just one of the most comfy pairs of headphones you will find, the acoustic technology and the advanced sound chamber design built into these headphones is unparalleled and makes for a listening experience unlike any other; one that has to be heard to be fully appreciated.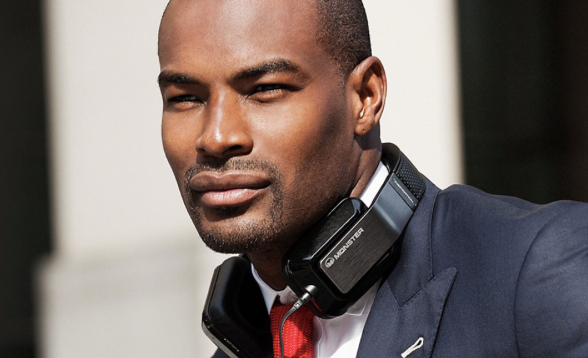 Monster Inspiration (starting at $269.95)
The Inspiration headphones come in both on-ear and over-ear styles. What they both have in common is an audio quality that rivals the very best on the market and a comfort factor that makes them ideal to wear for long stretches.
SMS Audio with Active Noise Cancelation ($279.95)
These Studio Mastered Sound of these headphones from rapper/actor/entrepreneur Curtis "50 Cent" Jackson are one of the best pairs of celebrity-endorsed cans on the market. The SMS "Streets" feature Active Noise Cancelation (ANC) technology, plushly cushioned over-ear earcups and a remarkably impressive sonic quality.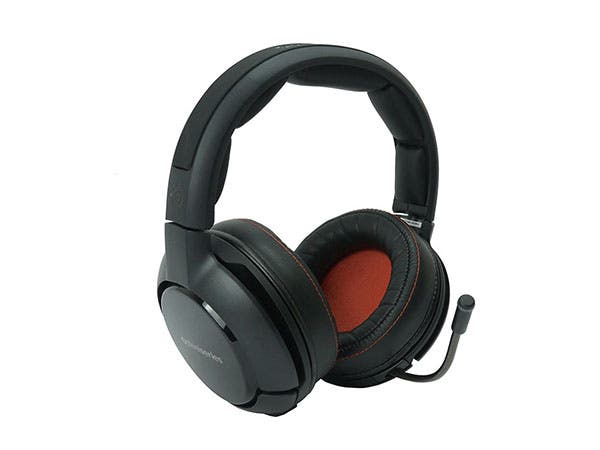 SteelSeries H Wireless ($299.99)
The H Wireless are one of the best pairs of headphones on the market, bar none. Not just for gamers, these headphones are compatible with a huge range of devices and consoles and boast numerous awesome features that set these top-tier, audiophile-grade 'phones apart from the masses. If comfort and quality matter to you in a pair of headphones the SteelSeries H Series over-ear headphones are well worth a closer look.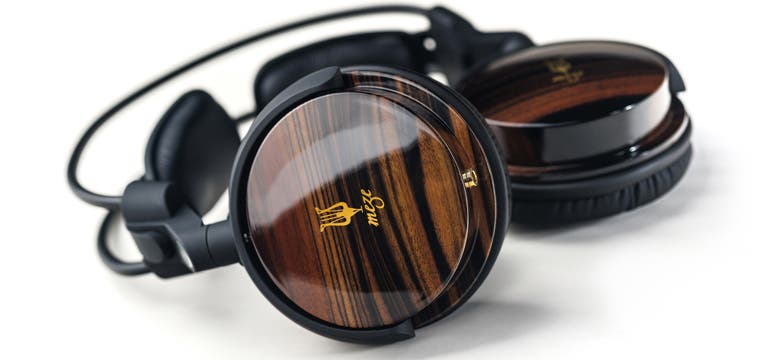 Meze 88 Classics ($309)
The Meze 88 Classic over-ear headphones are sure to be the delight of any sophisticated audiophile. With beautiful wood speaker shells and finely tuned, precision drivers, the Meze 88 Classics elevate the standard of superior headphone performance.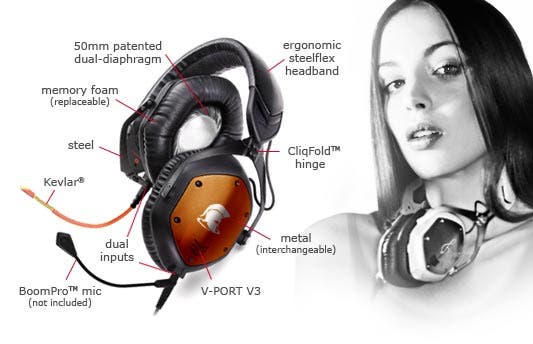 V-Moda Crossfade M-100 ($310)
The Crossfade M-100s are considered among the elite of headphones. They are built with quality craftsmanship and integrity, and have an exceptional lifetime warranty. While these over-ear headphones are designed with the demanding needs of core gamers in mind, the Crossfade M-100s are an excellent and worthy choice for any discerning music lover.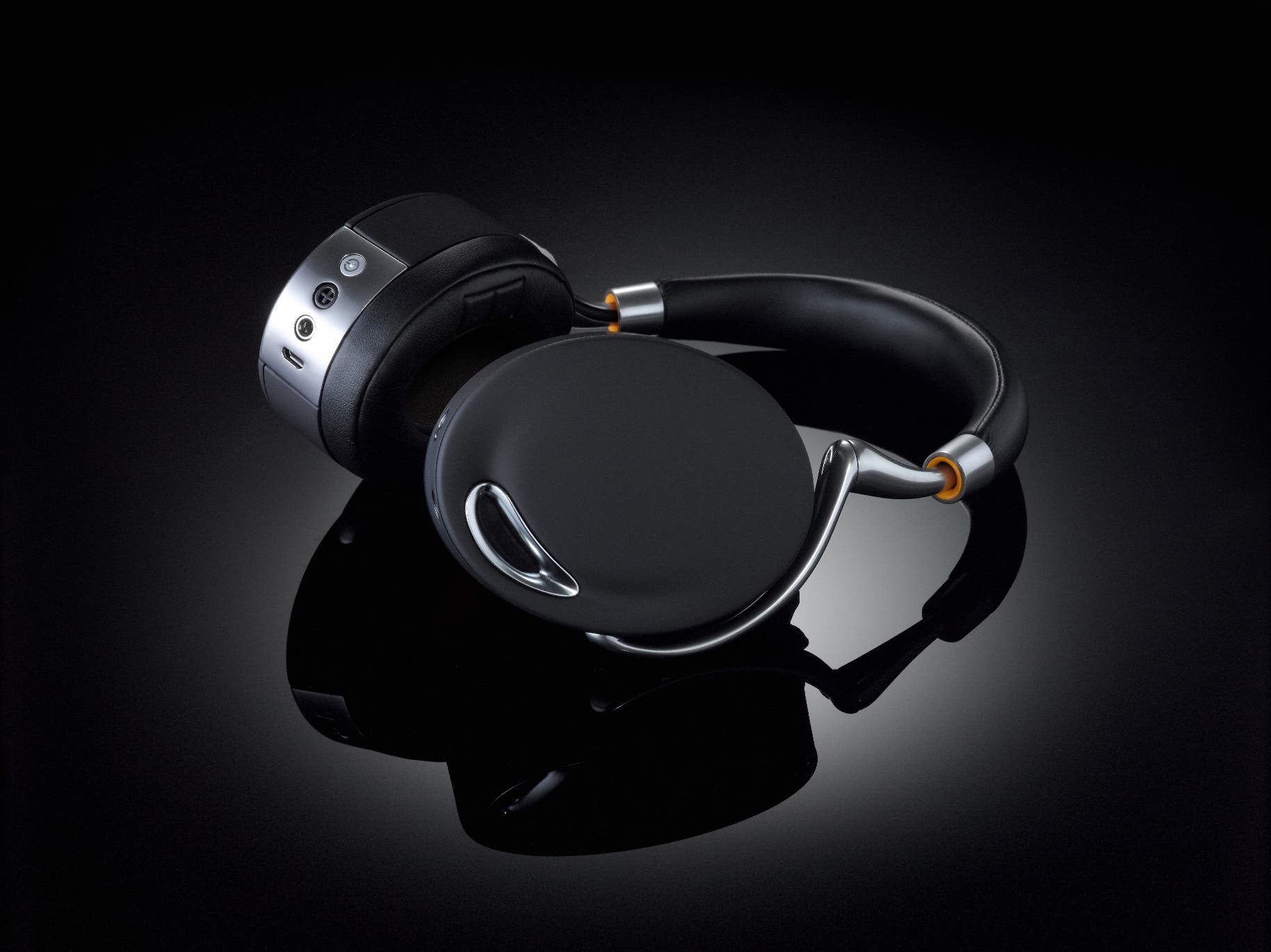 Parrot Zik ($399.99)
Parrot's iconic Zik over-ear Bluetooth headphone have a simply stellar design. The Zik are actually quite revolutionary, not only do they incorporate touch sensitive controls on the earcup, they also have multiple microphones for crystal clear conversations, and tiny sensors built into the earcup that turns off whatever you are listening to when you remove the headphones, and turns it back on when you return them to your ears. As if that weren't enough, the Zik also have a free accompanying app which allows you to finely tune the sound to your exact preferences.