By Dig Om on Tue, 04/22/2014
In celebration of Earth Day 2014, we'd like to present to you the recipient of this year's iPhone Life Earth Day Mobile Tech Award. Today we are highlighting three environmentally-conscious tech brands (one winner and two runners-up) that are actively making a difference in how we live life in harmony with our home planet. Each company has made their own contributions toward making the world a "greener" place with their eco-friendly products and practices. Read on to find out who gets to take home the honors...
Master your iPhone in one minute a day:
Sign up to iPhone Life's Tip of the Day Newsletter and we'll send you a tip each day to save time and get the most out of your iPhone or iPad.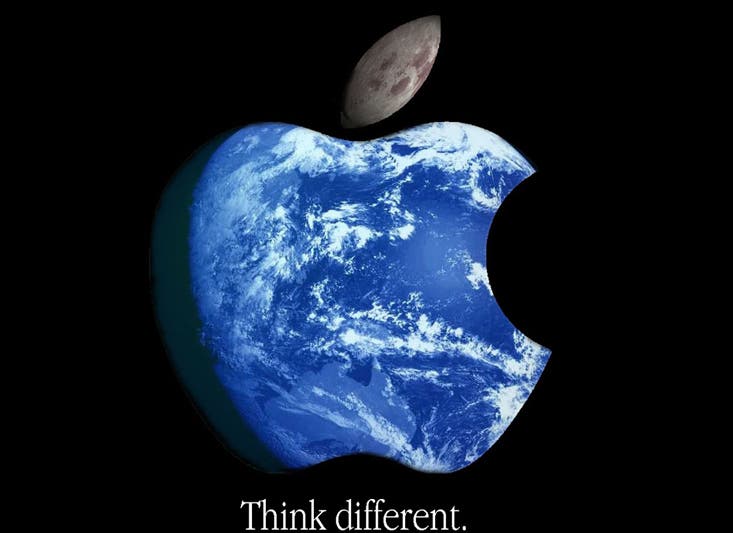 Apple's environmentally and ecologically sensitive business practices and standards have made them a global ambassador for sustainable, Earth-friendly technology and energy conservation. With numerous accolades coming from the likes of the Environmental Protection Agency and Greenpeace, and the recent hiring of Lisa Jackson, former Chief of the EPA, Apple certainly looks to continue its bold moves as they continue to lead the way in clean, renewable, green energy.
It is worth mentioning that not that long ago it would have been unheard of for a company that was so focused on being powered by 100 percent renewable energy, to also be the world's most profitable brand. Green energy and energy conservation have come a long way in the years since Apple has begun dominating the global markets, and it's thanks in large part to companies like Apple, and their willingness to pioneer uncharted territory, that we can say that.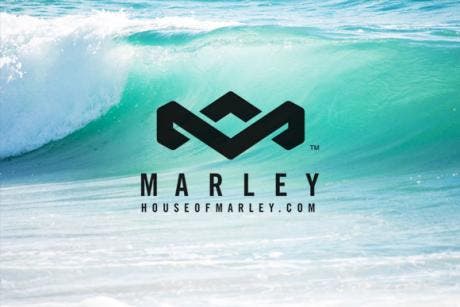 Here at iPhone Life, we've been big fans of House of Marley for years now. Not only is this brand the brainchild of one of reggae legend Bob Marley's sons, Mr. Rohan Marley, it is also a company that continuously demonstrates its commitment to building its brand upon a solid foundation of environmentally-friendly manufacturing and a pay-it-forward business ethic.
Their large selection of iDevice-oriented gear includes elegant FSC certified wood Bluetooth speakers, headphones and earphones that deliver audio quality worthy of a family of world-famous musicians, and carryalls made from primarily recycled (or as Rohan calls it, "upcycled") materials. In fact, all of House of Marley's products incorporate a great deal of upcycled materials into their designs. House of Marley is a company that makes exceptional accessories that are available at a wide-range of price points, and there's likely something in their catalog that would fit into most anyone's budget. Another commendable aspect to House of Marley is that they donate a percentage of their profits to 1Love.org, the global non-profit charitable organization established by Bob Marley's widow, Rita Marley. If you're looking for a source of eco-friendly, conscientious lifestyle accessories, House of Marley is good place to check out. They are blazing the trail when it comes to a business model that prioritizes the manufacture of high-quality gear, while still putting the preservation  and conservation of earth's natural resources front and center.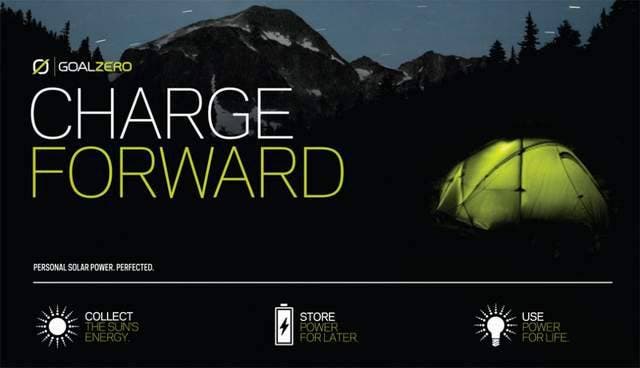 You may have heard about Goal Zero in connection to the devastation of Hurricane Sandy. In the wake of the storm, Goal Zero donated approximately $600,000 worth of their rugged solar charges and lights to some of the people hardest hit. Goal Zero has also been charitably involved in the desert southwest with their Nothern Navajo Nation Solar Project, bringing electricity and solar charging capabilities the the Navajo Nation and Hopi Reservation where over 18,000 households are without electricity and commonly rely on kerosene for light and single-use batteries for power. They've certainly earned our respect for their charitable endeavors. Goal Zero makes gear that lets people enjoy the conveniences of modern technology while off the grid. From solar panels that recharge your devices and gear via USB, to rechargeable speakers and hand cranked, USB-charging camp lights, Goal Zero is making a name for themselves as a pioneer in the field of alternatively powered chargers, battery inverters, and off-grid living solutions.