By Dig Om updated on 04/18/2013
Just got your new iPhone 5? What kind of protective case are you going to use?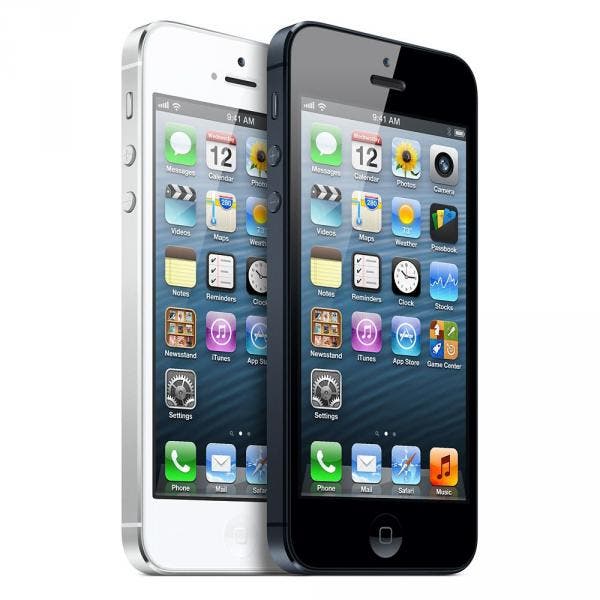 Apple just released the new iPhone 5 this past week, and it's already gone on to sell a record-breaking 5 million phones in its opening weekend alone. When most of us get new iPhones, we also often get iPhone cases to protect our precious and delicate investment, especially since the iPhone 5 is not impervious to scratches and scuffs. So what better time than now is there to look at some of the top options in iPhone 5 cases? And oh boy, there certainly are A LOT of options! To help make the decision-making easier, here's a roundup of our top 10 picks for outstanding and exceptional iPhone 5 cases.
Master your iPhone in one minute a day:
Sign up to iPhone Life's Tip of the Day Newsletter and we'll send you a tip each day to save time and get the most out of your iPhone or iPad.
1. Otterbox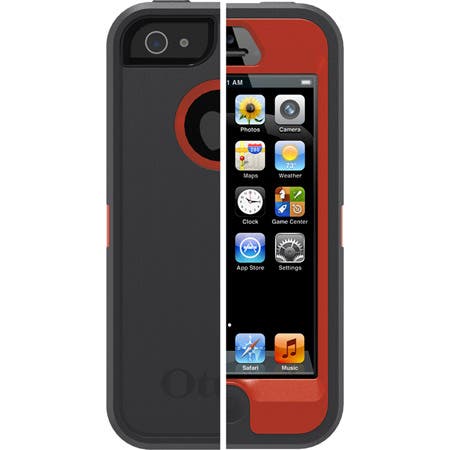 Otterbox is well known for making top of the line protective cases. Their cases are precision crafted and available in a wide range of colors and styles. In particular, the well-known Otterbox Defender provides some of the best overall protection to your iPhone while keeping the bulk to a minimum.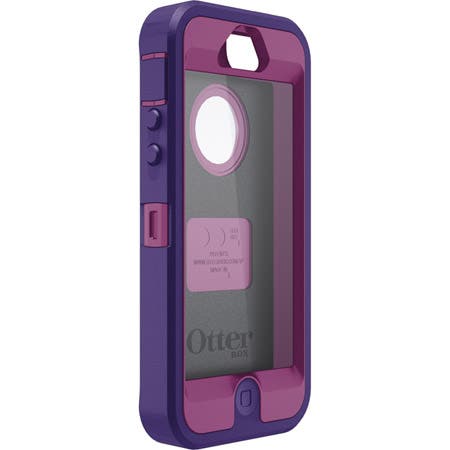 Otterbox Defender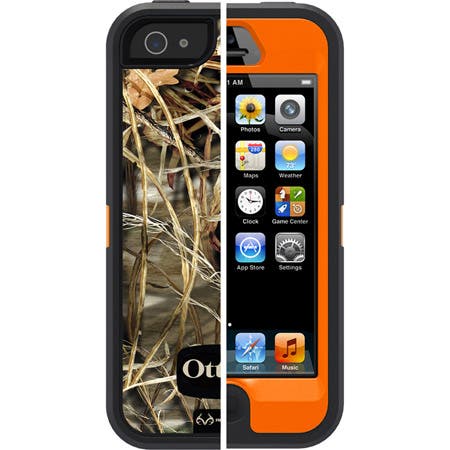 Otterbox Defender
The Defender encases your iPhone in a shatterproof polycarbonate shell, and the new version of the Defender for the iPhone 5 sees an upgraded, outer silicone skin, that is tougher and denser to allow for greater durability and protection than ever before. The Otterbox Defender has a built-in screen protector as well as snugly sealed and covered ports, and all buttons and ports are easily accessible. I've personally field tested the Otterbox Defender on extreme adventures and seen it protect my iPhone from some intense shocks and jolts. The Otterbox Defender is available HERE for $50.00.
---
2. Griffin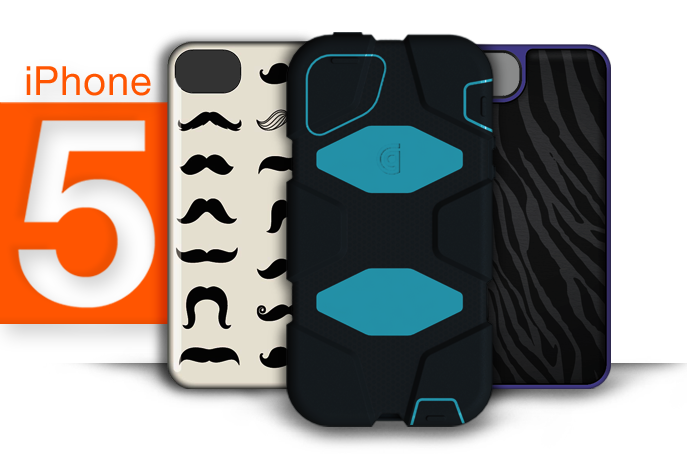 Griffin's new iPhone 5 cases
Griffin's iPhone 5 cases are here and they are some of the best cases you can get for your iPhone, especially if you are looking for extreme protection. The Griffin Survivor  is one of my favorite rugged cases available, meeting rigorous military specifications of protection from dust/sand, vibration, shock and splashes.

The Survivor series


Griffin Survivor
The Survivor brings to the table integrated screen protection and tightly sealable port covers, as well as an impressive external silicone skin that provides both grippiness as well as a dense layer of protection for your iPhone 5 against not only the inevitable drops and accidents, but will also offer an excellent level of assurance that your iPhone will be safe if you find yourself on extreme adventures or situations where your iPhone could potentially take a beating. The Griffin Survivor is available HERE for $50.00.
---
3. Grove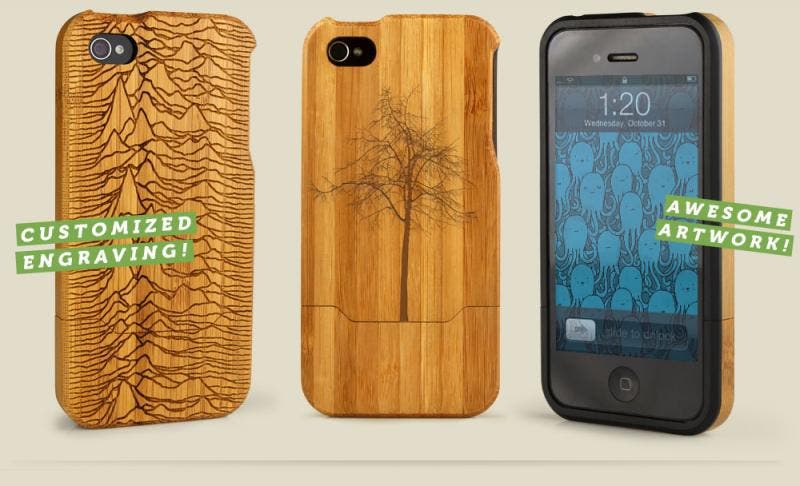 Grove makes an outstanding line of unique and expressive iPhone 5 cases that are great examples of beautiful, handmade American craftsmanship. Handcrafted and laser engraved in Portland Oregon Grove cases are constructed from a creative fusion of plant fiber composite and bamboo.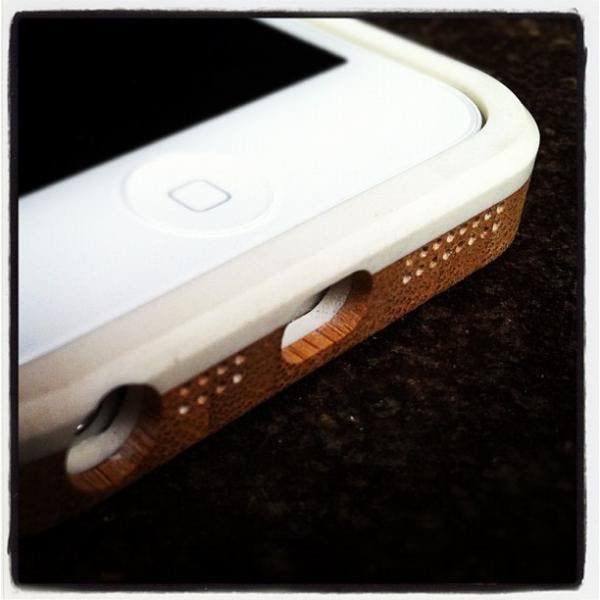 Grove cases use a plant fiber hard composite fused with natural bamboo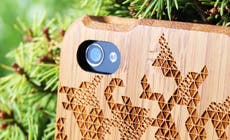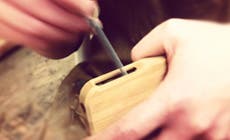 Handcrafted in the US of A.
Your iPhone is held securely and snugly in place with the shock-absorbing, rigid composite frame surrounding the front perimeter of the iPhone 5, which is bonded to a rear shell of exquisitely engraved bamboo. Grove is a small company that makes a quality and environmentally friendly, ecologically sustainable product, their iPhone 5 cases are available HERE for $60.00.
---
4. Cygnett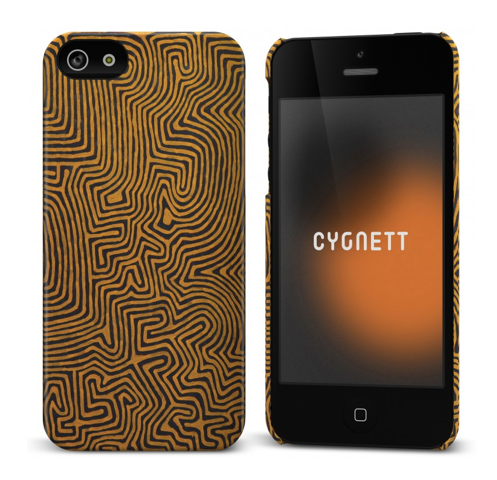 Cygnett makes stylish cases in an eclectic selection of styles and designs. Ranging from tough, shock-absorbing designs to aluminum and carbon fiber shells, as well as silicone skins and leather folio style cases, Cygnett cases are well designed and stand out from a crowded field with their textures and creative and innovative designs.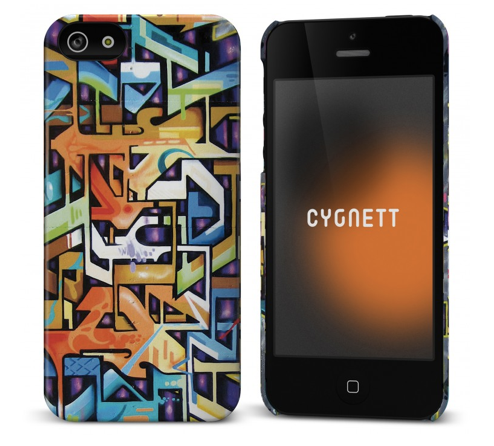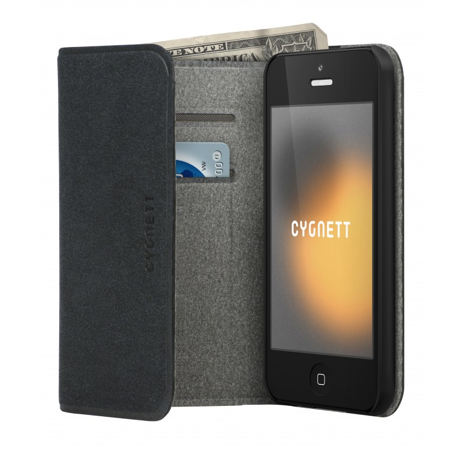 Cygnett's deluxe FlipWallet ($40.00)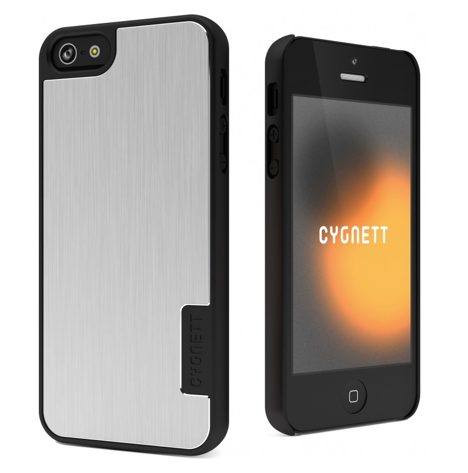 For great protection with lots of flair, Cygnett cases are a stellar option. They also very affordably priced! Cygnett cases are available HERE, with most cases priced between $20.00 and $30.00 dollars.
---
5. X-Doria
X-doria make some really different and fun cases. They have an exciting line of all new cases for the iPhone 5 that are as much tactile works of art as they are visual. They really have to be held in your hands and touched to be appreciated fully.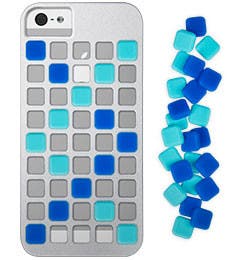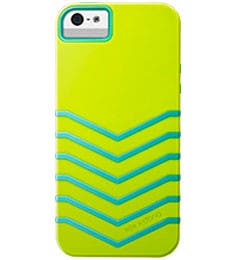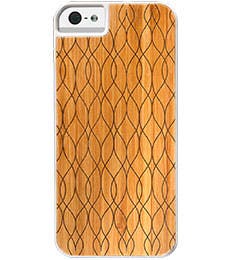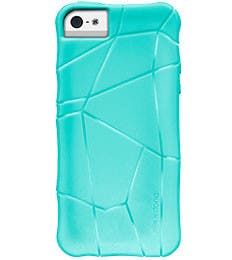 The team at X-doria is composed of experts who bring interesting textures and configurations to their line of iPhone cases. Their cases are a treat to all the senses and a refreshing twist from your normal everyday case! The X-doria cases are available HERE for roughly $30.00 - $35.00.
---
6. Ballistic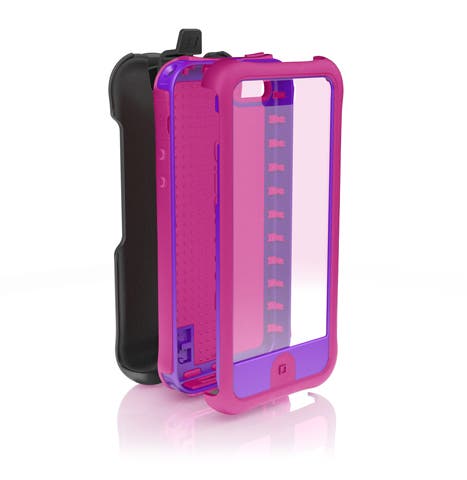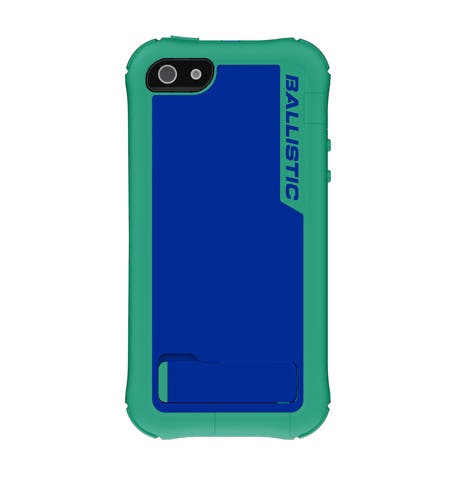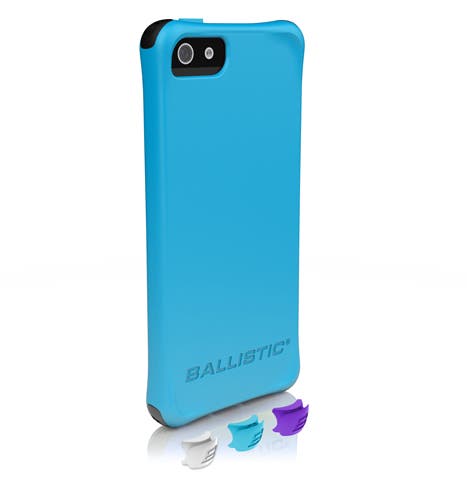 The Ballistic iPhone cases offer technically refined designs that also provide a great level of protection. Ballistic case comes in a wide variety of styles and colors with varying levels of ruggedness. All of Ballistic's cases will give your iPhone a respectable level of shock and drop protection. In particular, Ballistic's Hard Core is one of my favorites when it comes to heavy-duty cases.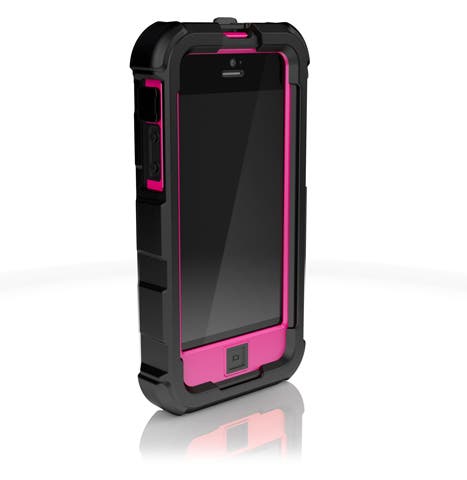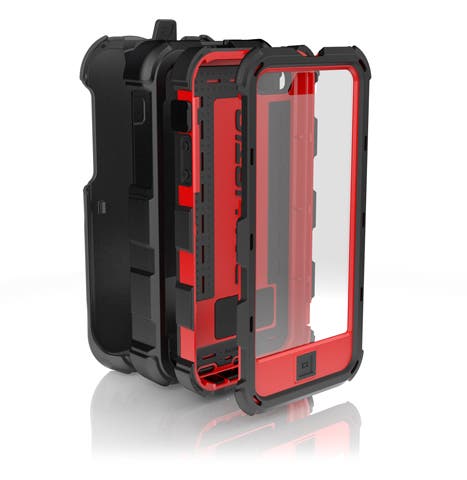 The Ballistic Hard Core is on par with some of the best of the best extreme protective cases, with its fully covered ports and built-in screen protection. I've field tested the Hard Core and can certainly attest into its durability and integrity. Check out Ballistic's Hard Core iPhone 5 case if you'd like a case that is dependable and reliable, even in extreme circumstances. Ballistic cases are available HERE.
---
7. iGear Unlimited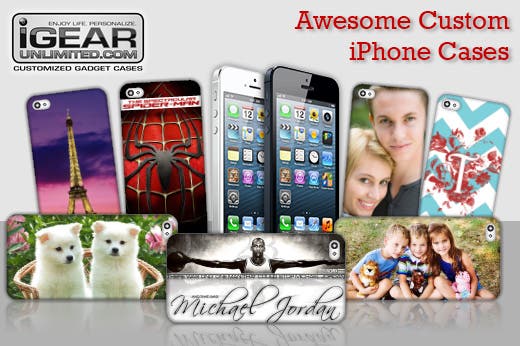 iGear Unlimited offer us the ability to put our custom designs directly onto our iPhone 5 cases. There are a few different case designs to select from and the process of uploading your image from your computer to the iGear Unlimited website couldn't be easier. The cases are constructed from quality materials and the designs printed on them hold up well over time.

These cases are affordably priced and are a great way to express a little unique individuality with your iPhone. They are also great to give as presents. iGear Unlimited's cases are available HERE for $40.00.
---
8. Incipio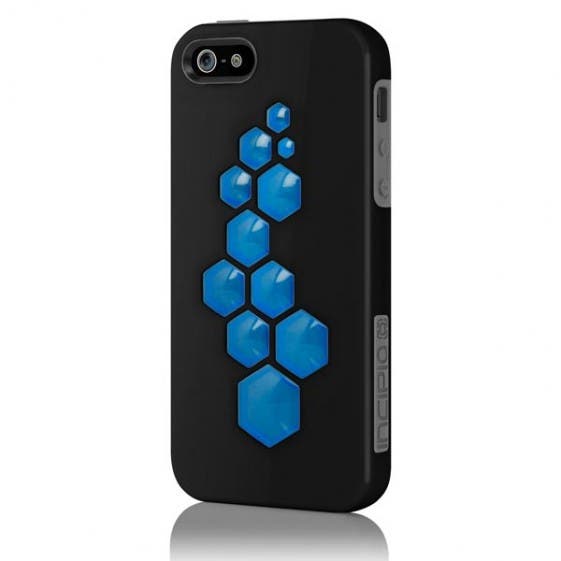 Incipio is a reputable name in iPhone case manufactures and their latest case offerings for the iPhone 5 continue their tradition of providing a great case selection for your device. Incipio has introduced a fun and modern-looking line of iPhone 5 cases that display a simple and progressive elegance and fashion sense. Coming in a variety of style and color options, Incipio cases have an artistic flair to them without being overly flashy.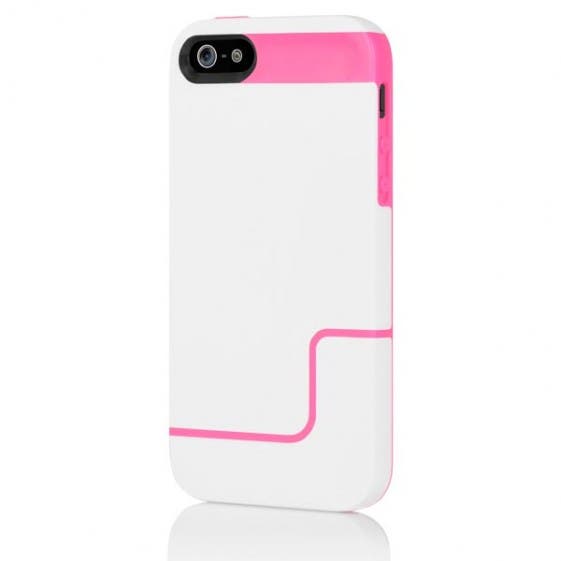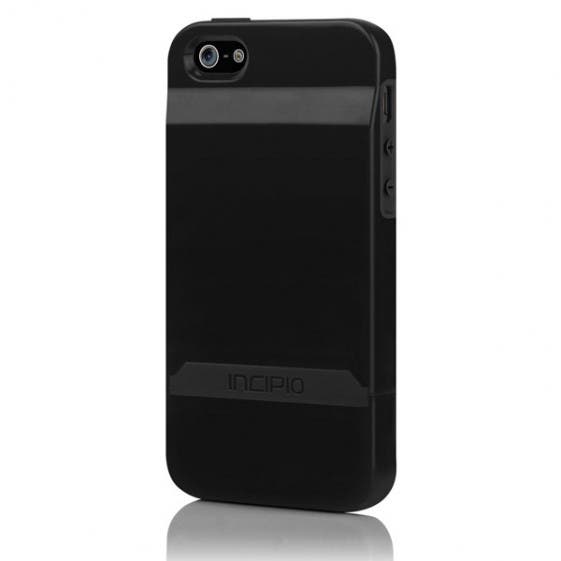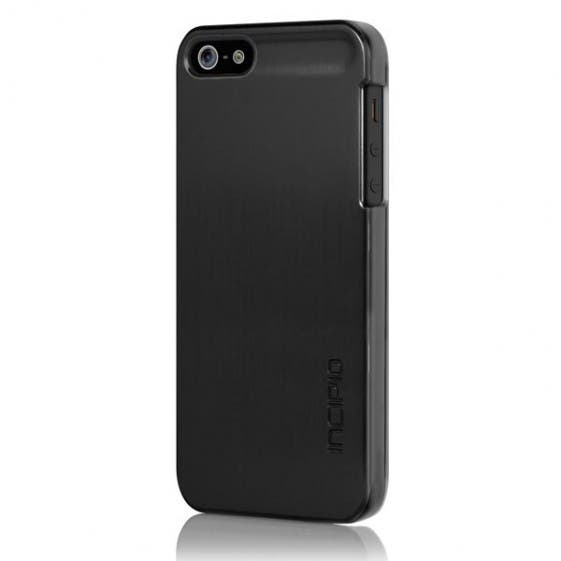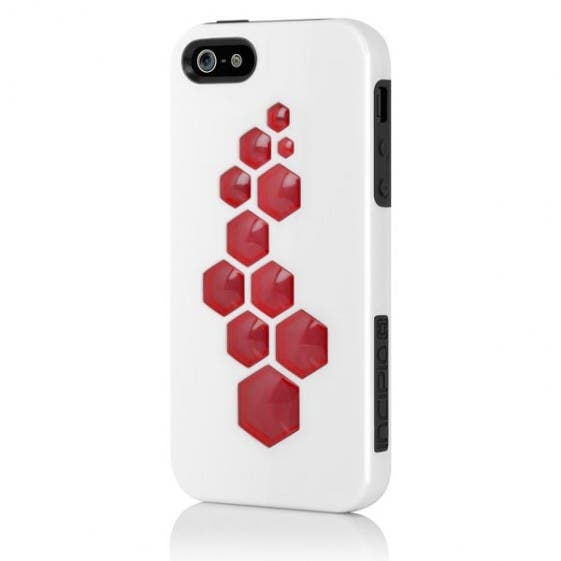 Perfect for anyone who wants a case that has a little flavor with their protective case, without any extra bulkiness, the Incipio line of cases are indeed a classy option for your new iPhone 5. Incipio's selection of iPhone 5 cases are available HERE for between $20.00 - $35.00.
---
8. Zazzle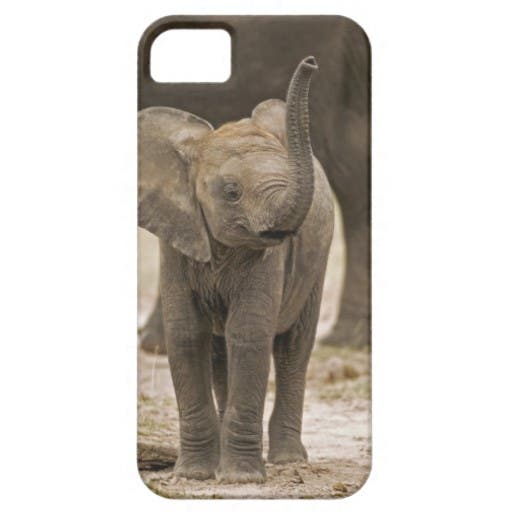 If you're looking for a case that expresses or accentuates you style and individuality, look no further! Zazzle literally has hundreds of thousands of different iPhone case designs to select from. You name it, Zazzle likely has it; glitter, feathers, slogans, faux wood, galaxies, patterns or even images of your own. You name it, Zazzle's got it.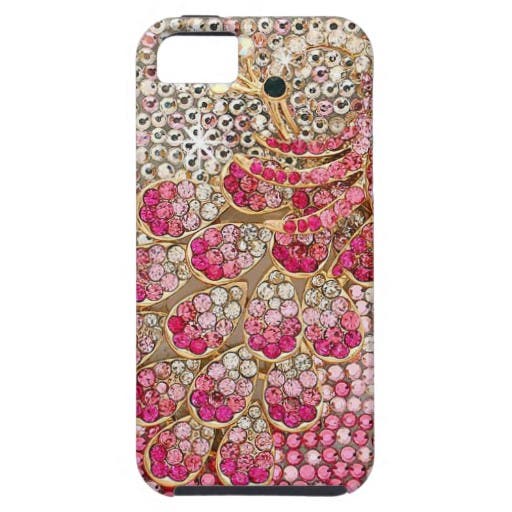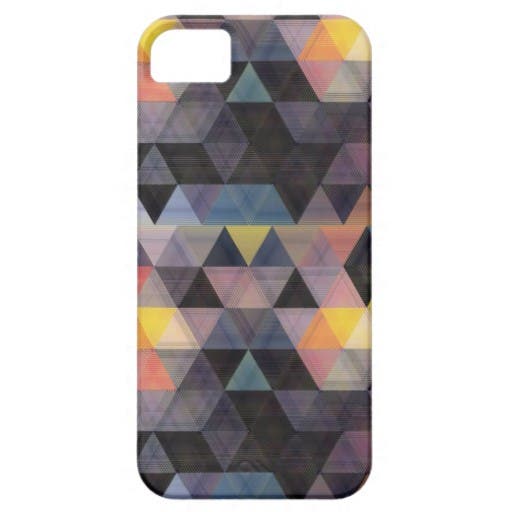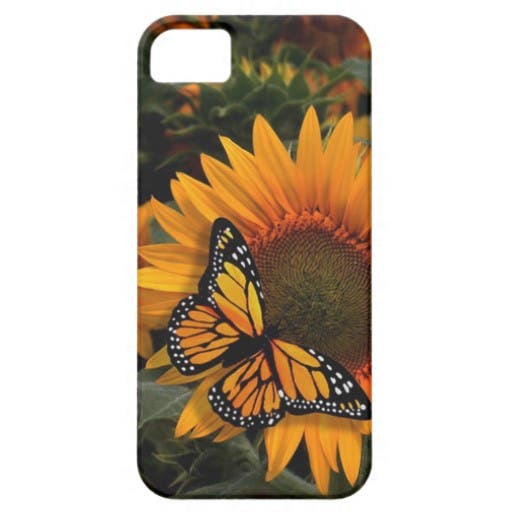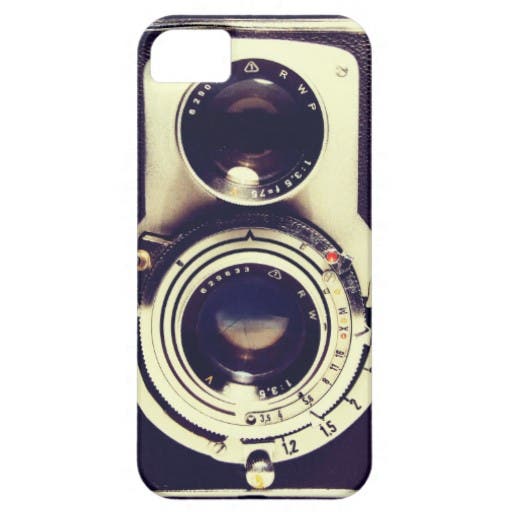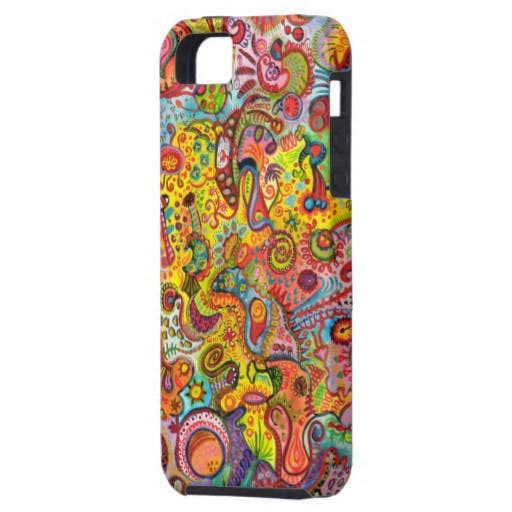 Zazzle's cases are all pretty basic polycarbonate shells and provide adequate protection from the hazards of daily life, so if rugged protection is what you are in need of, these might not be for you. If, however, an iPhone case that has a unique and custom design on it is your thing, then check out Zazzle's line of cases, you're sure to find something there that suits you perfectly!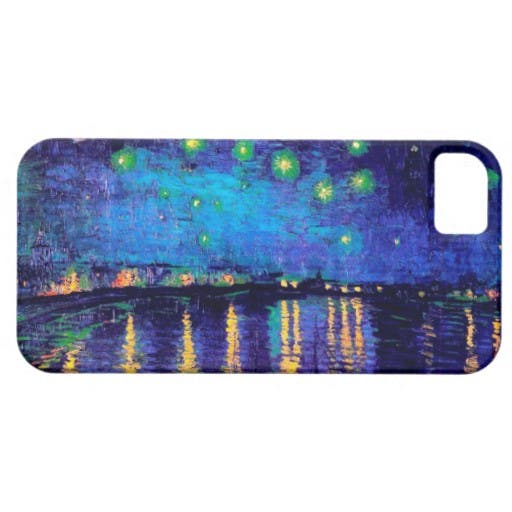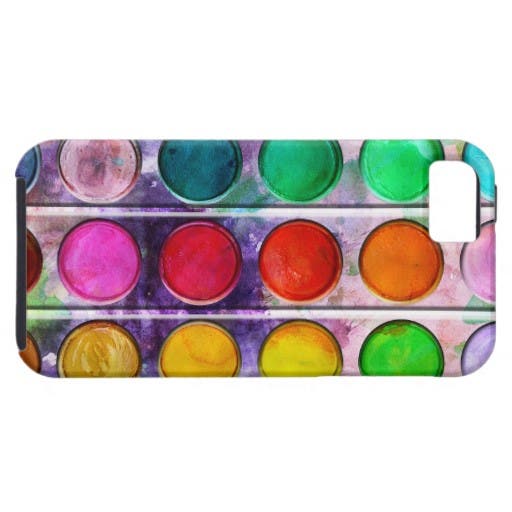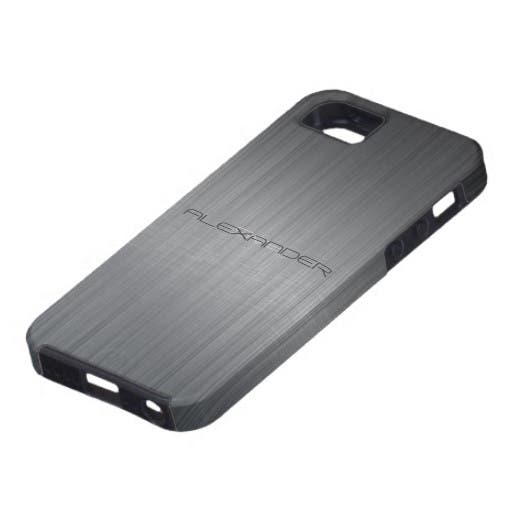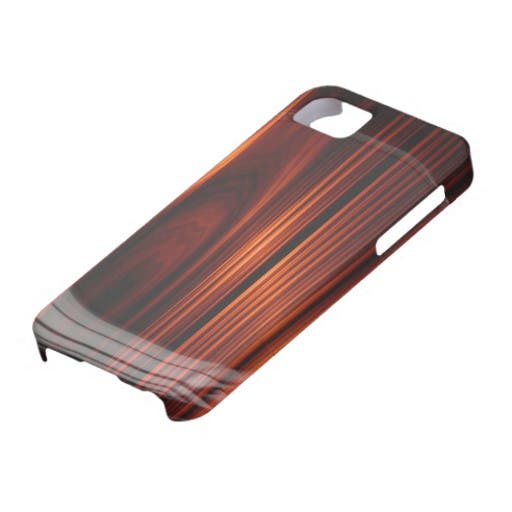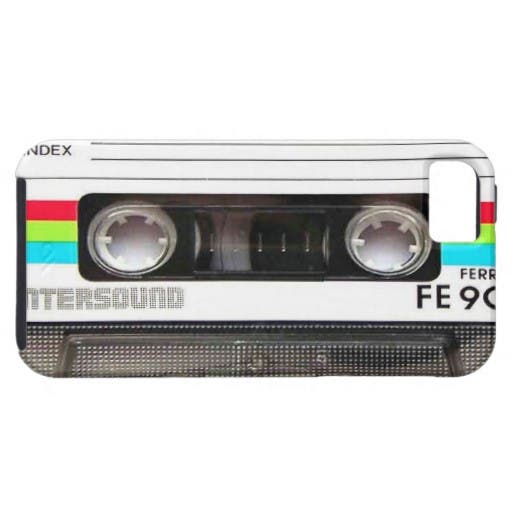 You can order your Zazzle iPhone 5 case HERE for between $40.00 - $45.00.
---
9. HEX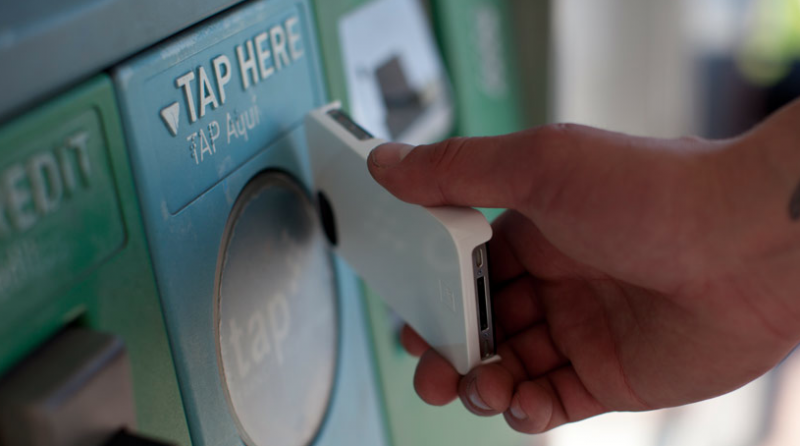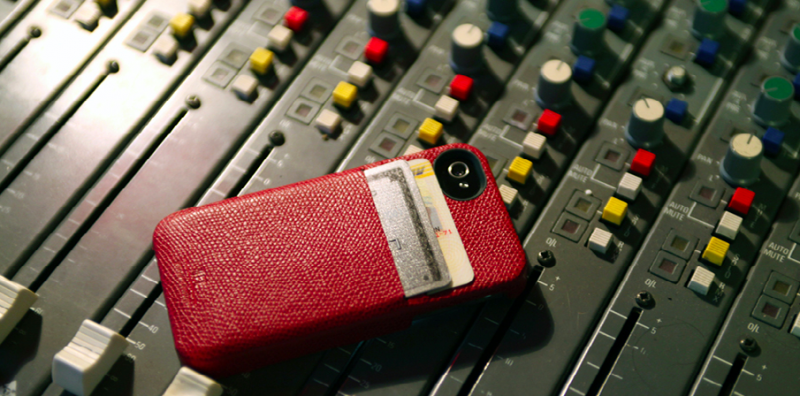 HEX has updated their stylish and elegant line of cases to include cases for the iPhone 5. Featuring leather and polycarbonate integration the HEX Axis is both a wallet and a sturdy, shock resistant case, and the HEX Stealth even has a hidden compartment to stash a NFC-enabled credit card.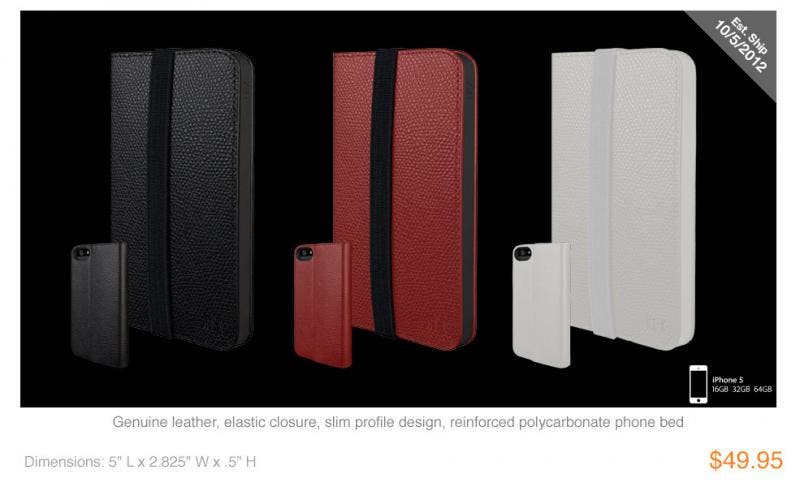 HEX cases are a classy option for anyone interested in a mature and professional look and feel to their iPhone case and if you like a well made leather iPhone accessory, a HEX case might he just right for you.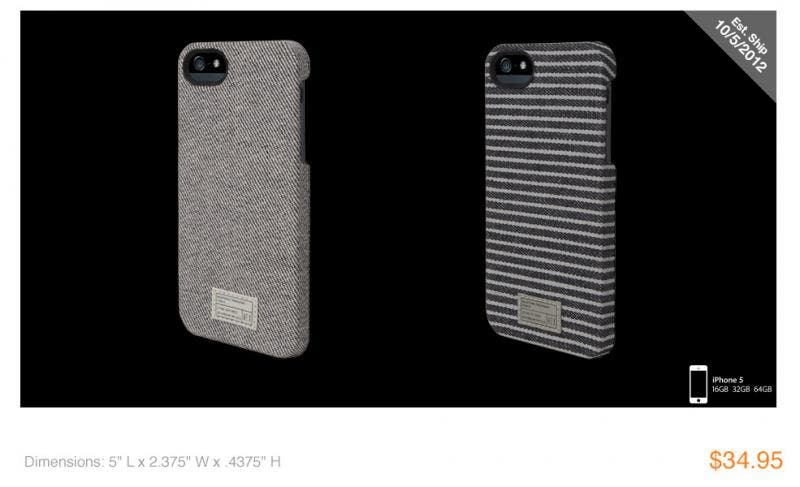 HEX Core Case with fabric covered polycarbonate shell
HEX cases are available HERE at prices ranging from $35.00-$50.00, depending on your selection.
---
---
---