By Dig Om on Wed, 09/25/2013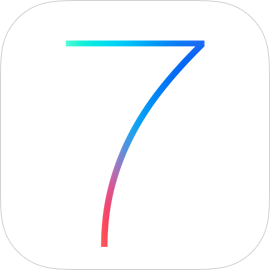 The new iPhones 5S and 5C are already seeing record-breaking sales and rave reviews. But it isn't so much the tiny flat rectangle that is the iPhone that is most significant, it's what you can do with it that matters.
As far as I'm concerned, iOS 7 has stolen the show this year and is Apple's greatest innovation since they introduced the iPad mini a year ago. 
Master your iPhone in one minute a day:
Sign up to iPhone Life's Tip of the Day Newsletter and we'll send you a tip each day to save time and get the most out of your iPhone or iPad.
While I'll be the first to agree that the newly released iPhones 5S and 5C are masterfully crafted iterative upgrades and likewise, that the forthcoming new iPads will be nothing short of refined excellence; it is iOS 7 that will redefine our experience within the iOS ecosystem. And a redefined experience of the iOS ecosystem will go a long way to redefining our relationships with our iDevices in general.
All of Apple's products that can run iOS 7, both new and old, will be elevated and invigorated by this great and understated mobile operating system. And "understated" is the truth, as we are learning that there are far more amazing attributes to iOS 7 than Apple could ever convey in a one-hour iPhone press conference.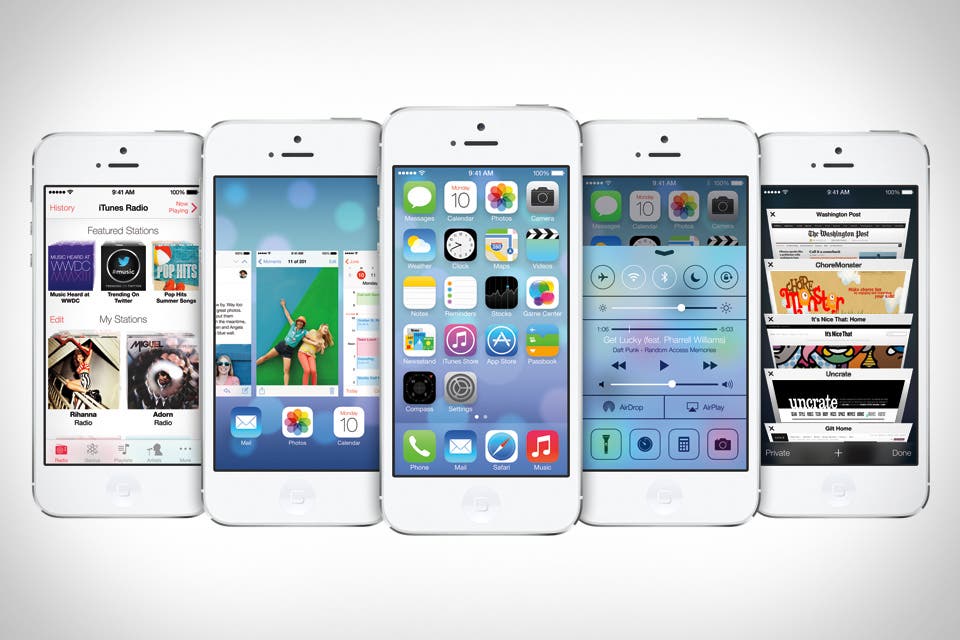 Within three days iOS 7 was running on almost as many iDevices as iOS 6 making it the fastest software upgrade in history. That's pretty darn impressive considering how many hundreds of millions of iDevices are out there. This mass migration from iOS 6 to iOS 7 serves as a blunt reminder to anyone paying close attention that Apple is still quite masterful at getting the world at large super excited about its product innovation.
So much of what iOS 7 is all about is intuitive ease and simplicity. Not that iOS 6 wasn't intuitive, or easy and simple to grasp, but iOS 7 has taken it to the next level. And while it's hard not to notice that with iOS 7 Apple has created software that bears more similarities to Android than some die-hard Apple fans would like, Apple has in many ways far surpassed the competition when it comes to cutting-edge, modern operating systems. Indeed, Tim Cook has put his stamp of approval on a most excellent product, one that will redefine Apple's future for years to come.
I upgraded my iPhone 5 and iPads to iOS 7 immediately and I've been loving the new OS more and more with each passing day. The refinements and modification that come with iOS 7 have already made my life so much easier, and I've only just begun to get orientated. Here's a relatively short and condensed list of a handful of my favorite features from our new operating system.
Multi-path TCP
Multi-path TCP is a very significant addition to the iOS engine, and one that trumps every other phone on the market at this time—even though you wouldn't know it since Apple has barely mentioned this advanced new feature. In a nutshell, this pioneering technology makes your iDevice a smarter and more efficient tool when it comes to detecting and utilizing the strongest signal, be it 3G, LTE, or Wi-Fi. So if you are sending a message or email via LTE and your signal is weak or fluctuating, your iDevice will automatically and seamlessly switch to the next strongest signal available. Or let's say you are watching a movie on Netflix and you leave the range of your Wi-Fi, with Multi-path TCP under the hood, you may not even notice a lag in performance or extra buffering occuring as your iDevice switches signals. With Multi-path TCP, your iDevice is constantly searching for the best signal as opposed to staying latched on to a signal that may be weak, fluctuating, or unreliable for whatever reason.
Motion Sickness? Battery Life Issues? Try these Tricks:
Under Settings > General > Accessibility you'll find the ability to reduce motion, which will not only extended your battery life, but may also help ease the nausea, motion sickness and vertigo issues that have apparently been triggered by the new effects. Also under Settings > General, you will find the ability to customize which (if any) apps continually refresh themselves in the background, another source of battery depletion. AirDrop also drains the battery and that feature can be activated and deactivated with a simple upward swipe from the bottom of the screen to display the Control Center screen where AirDrop is accessed. As was the case with iOS 6, location services (Settings > Privacy), Bluetooth (Upward swipe to Control Center), and Push email (Settings > Mail) are all other common sources of battery drain.
Folders & Files
If you're a heavy iDevice user like I am, you're really going to appreciate the redesigned folders in iOS 7. Now instead of only being able to add a maximum number of apps to folders, the cap has been lifted and you can add an unlimited number of apps to any given folder. So if like me you have hundreds of apps on your iDevice, you can now achieve a minimalistic, logically organized file system. I went from having three pages of folders that were filled to the brim with apps, to having two pages with four folders each. Now my background is clearly and beautifully displayed and my apps are organized exactly as I want them. Clutter-free at last!
Functionality & Time Savers
In iOS 7 everything just seems to flow better and have a greater level of intuitive sensibility. With increased attention to practical detail and functionality iOS 7 is proving to be a time saver in many ways. For example, the swipe up to Control Center is such a useful tool! No longer do we have to tap and search for such things as Airplane mode, screen orientation lock, or Bluetooth and brightness controls. And I can't express how great it is to have a quick access to the oh-so-handy flashlight and camera in Control Center! Thank you Apple, you continue to think of ways to make my own life easier and more efficient.
I'm also a big fan of the new enhanced security features that have been built into iOS 7. Most notably, now if you want to disable the Find My iPhone feature, you need your Apple ID and password, and likewise, if you wipe the iPhone clean and try to restore an iDevice to factory settings, you also need an Apple ID and password. All of this serves as an excellent deterrent against theft.
Made for iPhone Game Controllers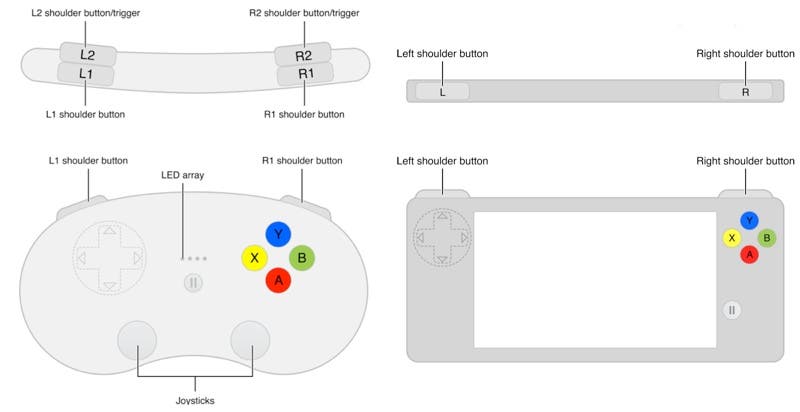 If you are an iOS gaming fan, one of the most exciting iOS features that Apple has introduced is the ability for manufacturers to build iDevice specific and Apple-certified game controllers. This should have a significant effect on both how iOS video games are designed as well as how we eventually get to interact with them. I've had some experience trying out various game controllers in the past, prior to iOS 7, but I always felt like they were limited in which games they could play and lacking the seamless integration that Apple-certified game controllers will surely deliver. I can't wait to see the options for iDevice game controllers that are available to us this holiday season.
With the new mobile operating system there is so much to explore! Stay tuned to iPhone Life for more coverage of the new iPhones and further examination of the new iOS.