By Dig Om on Sat, 09/15/2012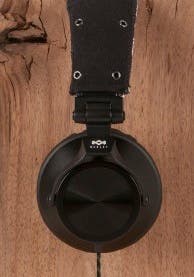 If you'd like to find a professional quality pair of on-ear headphones, that also happen to be manufactured by a company with ecologically and sociologically upstanding core principles, well, look no further.
Master your iPhone in one minute a day:
Sign up to iPhone Life's Tip of the Day Newsletter and we'll send you a tip each day to save time and get the most out of your iPhone or iPad.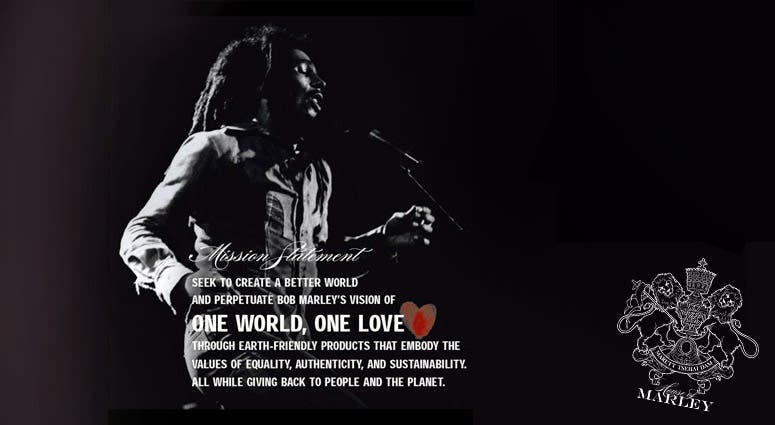 House Of Marley is a "rough and tumble, brand revolution, setting out to change the shape of the future." They have crafted an outstanding line of products and iDevice accessories. The company (which is spearheaded by Rohan Marley, one of Bob's sons) has from the ground up, incorporated Bob Marley's timeless wisdom of Love and "Inity" into its development. Giving 5% of their annual profits to charity (Rita Marley's 1Love Foundation) and using materials that are either recycled or can easily be recycled, House Of Marley is a trailblazer in the new paradigm of eco-conscious iDevice products. Incorporating wood, and repurposed and recycled aluminum, fabric and plastic, House Of Marley has raised the bar for companies producing eco-friendly, hi-tech  accessories. With an ever-expanding line-up of merchandise, House Of Marley offers a lot of choices to anyone in the market for high-quality, stylish gear to go along with their gadgets.
The Revolution headphones are an exceptional pair of on-ear, professional quality headphones. When I put them on and listened to the first notes of music through them, it was such a wonderful experience. Imagine what it would sound like if crystals could sing! Indeed, these understated and comfortable headphones have a sound of crystalline clarity!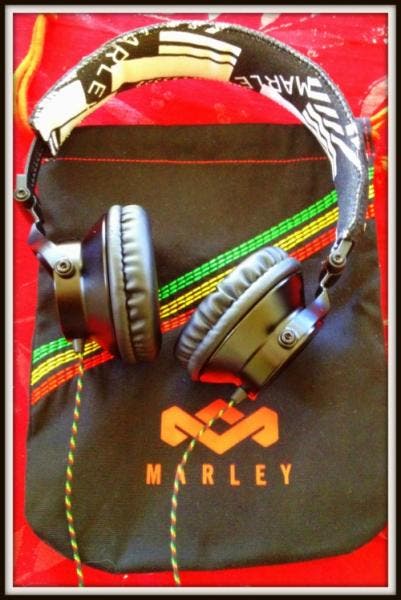 The Revolution are some of the best headphones I've had the opportunity to sample, especially considering their low price point. These headphones are high quality in every way, from construction to sound reproduction. Featuring a precise and accurate spectrum of sound the Revolution let you fully enjoy your audio in all its digital glory. I made a point of listening carefully, to everything from classical symphony to live reggae music on my iPad, as well as video games, and Pandora. All of those sources delivered glorious sound, with evenly balanced ranges so my eardrums got the maximum effect of the all the sounds, and of each distinct note. The Revolution are sure to satisfy the bass-thumping crowds, while still covering all ends of the audio spectrum with integrity and flair.
Who says skuemorphism is always a bad thing?
Not I. And I'll take it one step further. If digital images can be made to represent their real-world, old-world counterparts, like calendars that look leather-bound and note pads that look like yellow legal pads, why can't wood be used to craft technologically advanced products while still looking like organic, wooden versions of their shiny, modern, metallic counterparts? Would that be called "Reverse Skuemorphism"? These are the questions House Of Marley asks, as they revolutionize our thinking, with their headphones and speakers and iDevice carriers made from bold and beautiful, wood pieces and all natural hemp and cotton fibers.
The Revolution headphones feature recyclable aluminum speaker housings, with a padded 100% cotton headband. The ear-cushions are plush and comfortable and the Revolution's design is such that, along with being adjustable width-wise, they also have extra flexibility at the hinges where the ear speakers join with the headband, allowing for extra comfort and custom fit. The wires leading from the headphones to your iDevice are fabric sheathed, and colored red, gold and green, giving props to Bob Marley and House Rastafari.
Let me elaborate on the sound quality of the Revolution, for those of you more technically-inclined audiphiles: These headphones have been designed to give a crisp and clear sound, retaining the accuracy of the recording while not sacrificing an ounce of bass. With 40mm, moving coiled drivers within the speakers for "sound reinforcement"; these headphones pack a serious punch and deliver your music to you with deep bass. The Revolution offer a 20Hz - 20+kHz frequency response for extra clear sound reproduction and rich, vibrant sounds in a tonal rainbow of audio expression.
---
In the end, it would be more a matter of style, that would determine which of the House Of Marley headphones you opt for. They're all excellent. Each one has slightly different specs and each model is very distinctive in appearance.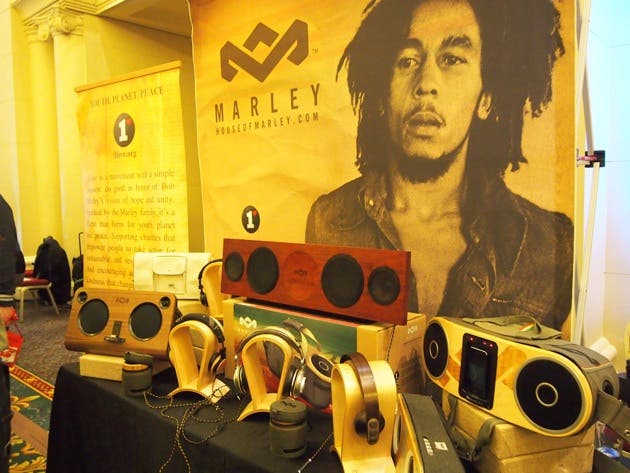 The House Of Marley product line is varied, and seems to always be growing. With items of interest for everyone from the urban adventurer to Egyptian royalty, I believe House of Marley is going to become a significant influence in fashion, technology and business in generations to come. "People, get on board... The Zion Train is headin' our way..."