By Dig Om on Wed, 09/18/2013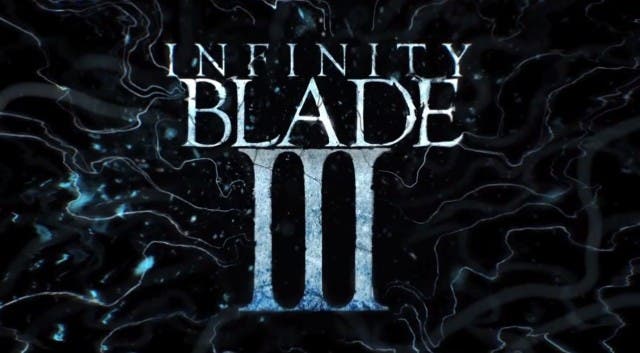 Oh happy day! Infinity Blade III ($6.99) has finally arrived! In case you didn't know, this hugely popular and highly anticipated game was first debuted last week at Apple's iPhone 5S/5C event and since then the excitement has built to a fever pitch. The award-winning and genre-defining Infinity Blade saga is one of the most popular and most successful games ever to land on a mobile platform, and with good reason.
Master your iPhone in one minute a day:
Sign up to iPhone Life's Tip of the Day Newsletter and we'll send you a tip each day to save time and get the most out of your iPhone or iPad.
With its revolutionary graphics, fast paced, intuitive gameplay, and intricate storyline, this game series has elevated mobile gaming to a whole new level! I've completed both of the previous Infinity Blade games as well as both Infinity Blade novels, so as you may imagine, I was first in line to download this poignant conclusion late last night when this final chapter in the epic series made its appearance in the App Store a day early.
For years Infinity Blade has consistently managed to raise the bar as to what is possible in mobile gaming. If you are a gamer, and haven't checked out Infinity Blade yet you are missing out on one of the best adrenaline-fueled titles out there. For anyone new to the game series, I've included brief trailers below for both of the preceding Infinity Blade games.
If you can't see the embedded videos click HERE, and HERE.
Now with Infinity Blade III, we have a game that has almost an hour's worth of cut scenes with Oscar-caliber voice acting, as well as the new ability to play as one of two characters, our old protagonist and tragic hero, Siris (pronounced Sigh-Rus) and Isa, his companion whom we were introduced to in the first Infinity Blade novel: Awakening and later in Infinity Blade II. Basic gameplay is the same, using tap to move, swipe to attack and defend. Only this time, there is far more terrain to cover and explore, and more secrets to uncover and earth-shattering truths to discover. While I've had my fingers crossed that this latest iteration in the Infinity Blade universe would allow for more open-world exploration along the lines of Grand Theft Auto V, the fact that it remains consistent with gameplay of the previous entries in the series isn't a bad thing, plus we are also treated to three new game modes that offer group-based challenges. Truly, Infinity Blade III is a technical masterpiece with a beefy storyline guaranteed to suck you right in to this alternate universe of our world gone wrong. If your iDevice is capable of running this game (and most are) go download this modern classic, you wont be sorry!
Optimized to perform superbly on older versions of our iDevices, Infinity Blade III also manages to take full advantage of the new desktop-caliber 64-bit chip in the iPhone 5S, delivering an experience that is unsurpassed in graphic richness and smooth gameplay. It's a big game, weighing in at just shy of 1.5 GB but well worth the space it takes up as well as the price it costs. Look for this game to be one of the best-selling and highest grossing games over the course of the next year. And I'd say its a shoo-in for best iOS game of the year, I know it's already vaulted to being a top contender in my book.
Infinity Blade III is compatible with iPhone 4 and higher, the iPad mini and the iPad 2 and higher.