By Dig Om on Tue, 07/01/2014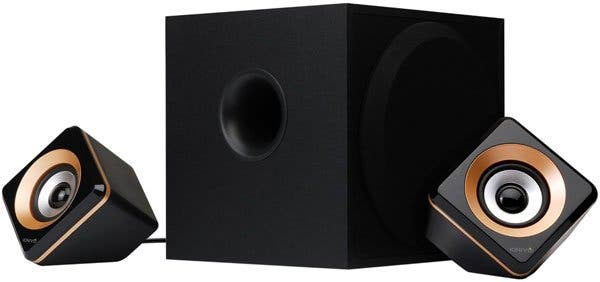 In addition to writing for iPhone Life I also consult on web designing and Apple-related computer issues, which means I'm the go-to techie amongst all of my close friends. So when our close family friend (we'll call him "The Dude") got his new Apple TV and a set of speakers to go along with the new set-top box, I was more than happy to help him set everything up. While the Apple TV lived up to its reputation and delivered a seamlessly well-integrated media experience, it was the Kinivo M2 Bluetooth sound system ($69.99 on sale) that really got my attention. If you are looking for a great home theater speaker set up, one that won't break the bank, the Kinivo M2 Bluetooth speakers perform incredibly and they're one of the best deals I've come across anywhere online, comparable to systems that are over twice the price.
Master your iPhone in one minute a day:
Sign up to iPhone Life's Tip of the Day Newsletter and we'll send you a tip each day to save time and get the most out of your iPhone or iPad.
While I was admittedly unsure of what to expect in terms of quality from such a low-priced home theater system, I was more than pleasantly surprised when we finally got the Apple TV up and running and the Kinivo Bluetooth speakers synced and playing. This thing packs an explosive punch, the kind that would disturb close neighbors. Fortunately The Dude lives on a fair sized piece of land, so hopefully when he cranks the volume (which I know he is doing) he won't be rattling folks too, too much.
The small speakers are great; very stylish with exposed drivers and clear, well-balanced tones. The full-range speakers are great, but it's in the beast of a sub-woofer that this system really shines. I was surprised at how this home theater sound system makes the windows rattle and hum. For someone like The Dude, an enthusiastic audiophile who is in his mid 60s and has been attending live rock concerts since he was a young kid, these speakers are the perfect fit. They are loud enough to create a rich, acoustic, concert-like experience, and also plenty loud for someone with just a little bit of hearing loss resulting from over 40 years of loud rock 'n' roll concerts!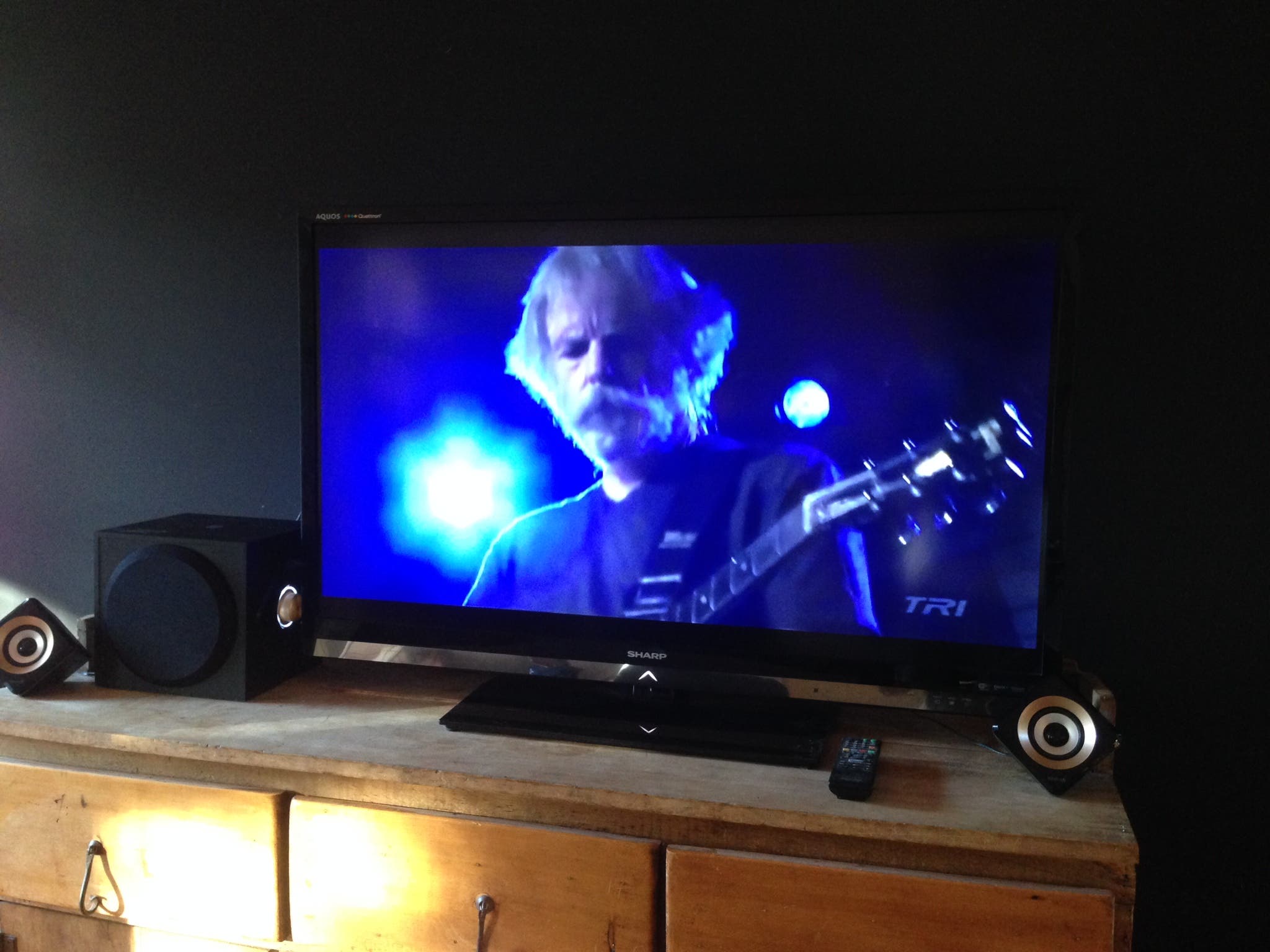 The system was a breeze to set up, and once it was good to go, we inaugurated it with his some of The Dude's favorite music, the Grateful Dead, streamed conveniently from YouTube on his iDevice via Airplay to his Apple TV and the big screen. With the volume up and the speakers spaced apart as far as they could go, they really did deliver an impressive and immersive sound that was almost too much for my keen ears, and that wasn't even at maximum volume. Don't get me wrong, the sound was crystal clear and distortion free, it's just that the Kinivo M2 gets LOUD, really loud, so if you are inspired to go pick one up, be careful of your own hearing and be considerate of roommates or neighbors. In fact the Kinivo M2 really should come with a disclaimer.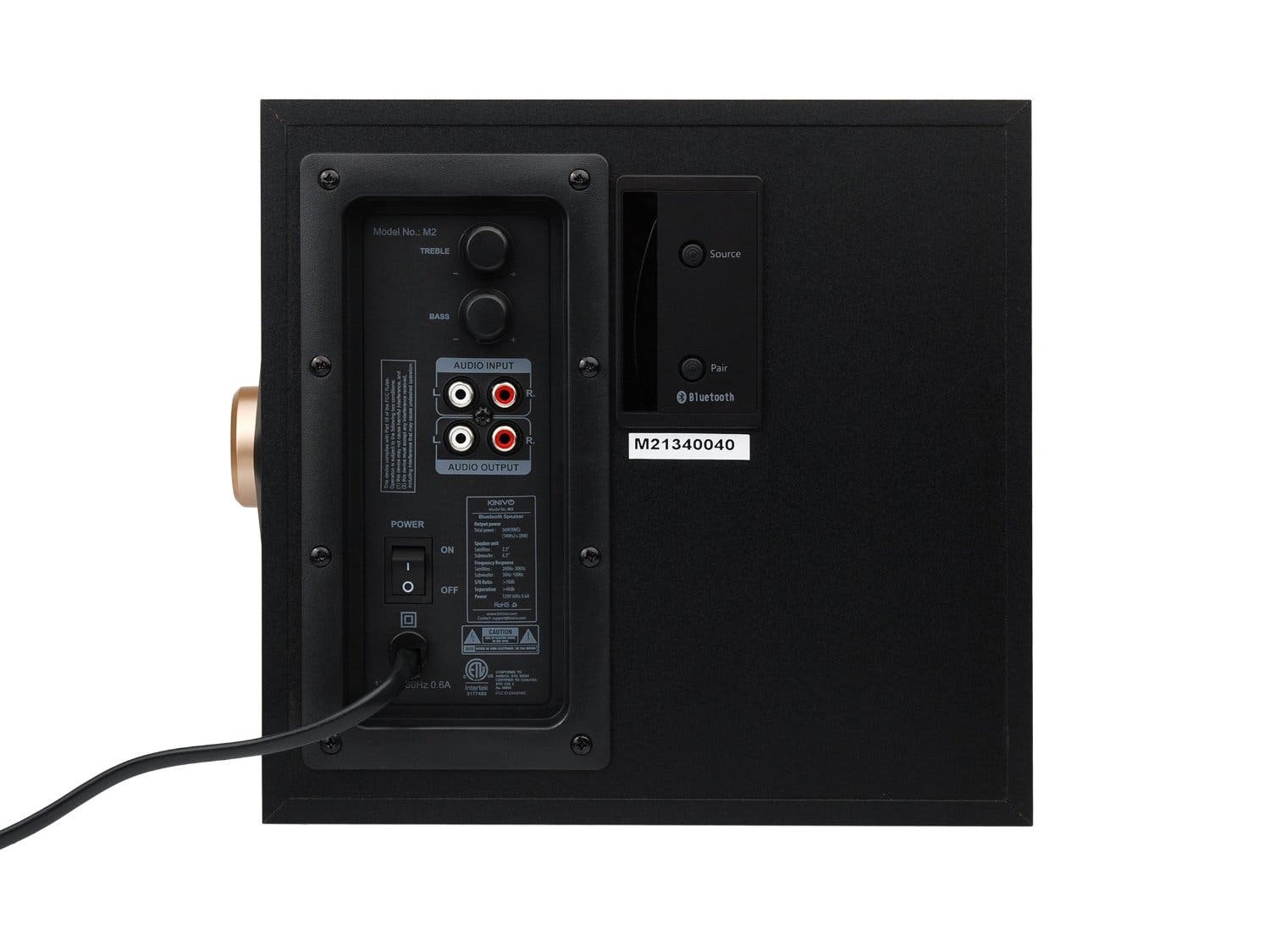 Pros:
56-watt speaker system delivers amazing audio output.

One of the best speaker sets at the lowest price you'll find.

Perfect for parties, college dorms, large rooms, or any other place loud and crisp volume is called for.
Cons:
It would be nice if the peripheral speakers had longer cables. Devices connect to the subwoofer via Bluetooth, and the smaller speakers are wired to the subwoofer. For such a powerful array, it would be awesome if the speakers could be spaced further apart to maximize the immersive surround-sound effect.
Verdict:
With premium components sourced from low-cost suppliers, Kinivo is able to undercut the market dominated by expensive name brands. For a high-quality listening experience, without the high price, the Kinivo M2 is hard to upstage.
iPhone Life Rating:
4.5 out of 5 stars